Program Structure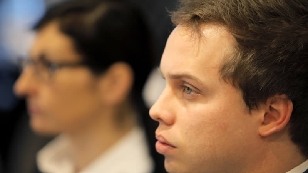 Details
The global training in corporate finance provided by the specialized program +Corporate Finance at IE Business School is key to understanding concepts such as: business valuation, financial risk management, strategic planning, the role of capital risk companies, implications of the financial crisis on the market and its actors, as well as how to seek out non-traditional sources of funding.
MBA+
The Global MBA+ and the Executive MBA+ are part-time programs suitable for working professionals with varying levels of profesional experience and responsibility. During the Core Period, the program will cover the areas of general management inbuilt in any MBA at IE, with a global perspective and a broad idea of business.
Extend
+Corporate Finance Module
The Specialized Program +Corporate Finance at IE gives yo a global view on the impact of finance on decision making in business.
Intake 1:
SEP - FEB Intake 2:
JAN - JUL
It's a six-month module that consolidates the knowledge and global business vision acquired during the Core Period of the Executive MBA+ or Global MBA+. It combines the most traditional materials and tactics for success in the financial world with the most avant-garde ideas that companies and markets demand.
Courses
Extend