Anoushka Drexhage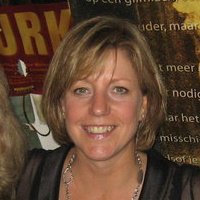 Leading and Coaching New Business
A Commercial and Entrepreneurial Mind with extensive experience in the global travel & tourism sector: Technology, Business Travel, Partnerships & Loyalty Programs and e-Commerce.
Certified Executive Coach assisting executives, teams and start ups in understanding of and acting upon their priorities and challenges in an international environment.
Results driven with expertise in leading sales and marketing strategy, developing new business, change management and optimising operational profitability.
Start- up experience:
- Advision Consulting: A Sales & Marketing consultancy firm for SME's in the UK wishing to create cross border business.
- esi English: a unique e-learning concept with content from Cambridge University Press for language academies and business schools in Spain.
- Dirección linkedin:
https://www.linkedin.com/profile/view?id=7369195&trk=nav_responsive_tab_profile