Manuel Lavilla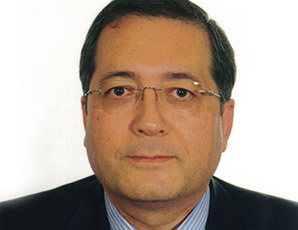 Manager of Distinto, SL , Project Manager Office (PMO) in ISBAN
PMO in Isban, Santander Group, performing management functions of planning and projects monitoring, controlling their evolution, cost and quality, participating in the strategy of the products evolution and ensuring compliance with the regulations of Quality Development. Mentor of entrepreneurship projects at IE Business School.

Began my professional activity in Banco Central, consolidating valuable knowledge of banking operations. Later continued my career in the field of organizational departments and information systems of the bank, participating in the design, development, support and maintenance of tailored solutions, activities also developed thereafter in five additional financial institutions, acquiring a wide experience in the implementation of banking information systems, in the direction of multidisciplinary teams and technological project management in many different levels of complexity.

On ABS Group, IT services company, I participated in the project of creating the Automated Clearing House in Central Bank of Venezuela. Subsequently, I directed several projects of computerization of business processes in three financial institutions and insurance.
Engineer Computer (Universidad Politécnica de Madrid)
Executive MBA (IE Business School)