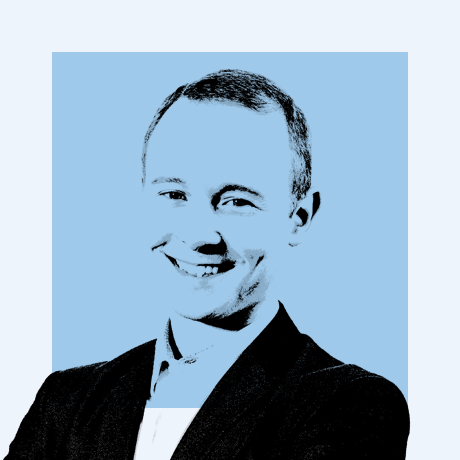 Matthias Tietz joined IE as Assistant Professor of Entrepreneurship. He earned his PhD from the Ivey Business School. His research focuses on entrepreneurship, organizational level, organizational behavior, and corporate strategy.
Professor Matthias's scholarly work is published in academic outlets such as The Journal of Small Business Management, Frontiers of Entrepreneurship Research, The Case Research Journal, or Small Business Economics, Ivey Business Journal, IESE Insights and the Economist. Professor Matthias regularly presents at international conferences in the fields of entrepreneurship and strategy, including the Babson College Entrepreneurship Research Conference and The Academy of Management Annual Meetings.
Matthias consulted with several companies in Europe, Asia, and South America, mostly in the domains of HR and turnaround management. Among other companies, Professor Matthias worked with DHL, Henkel, Sulzer Engineering, and P&G. He led executive education seminars for managers in China, Macedonia, Spain, Portugal, and Russia. He has also done pro bono projects with rural entrepreneurs in Peru.
Professor of
The Master in Management (MIM) at IE Business School is aimed at recent university graduates and young professionals at the start of their career, with 0 to 2 years of professional experience. The program is designed for high performing individuals with an entrepreneurial spirit who want an innovative and challenging business program and seek to broaden their scope of opportunity.
Business School | Master | Bilingual (ES-EN) | Face-To-Face | September & February | Full Time
The International MBA is our flagship full-time MBA program in Madrid. This transformational journey shapes professionals and entrepreneurs, turning them into leaders that generate impact and drive change around the world. The program takes an integrative and innovative approach to business education by combining core business knowledge with customizable lab and elective periods in a full-time, one-year format.
Business School | MBA | Bilingual (ES-EN) | Face-To-Face | September & January | Full Time
The Executive MBA at IE Business School is a 15-month journey that brings together business leaders from diverse cultural and professional backgrounds and gives them exclusive access to invaluable insights across the business world. The program will enhance your business acumen and develop the soft skills you need to evolve your career and become a successful manager.
Business School | MBA | English | Face-To-Face + Online | April & September | Part Time