IDEAS TO SHAPE
THE FUTURE
Link copied
IE insights - IDEAS TO SHAPE THE FUTURE -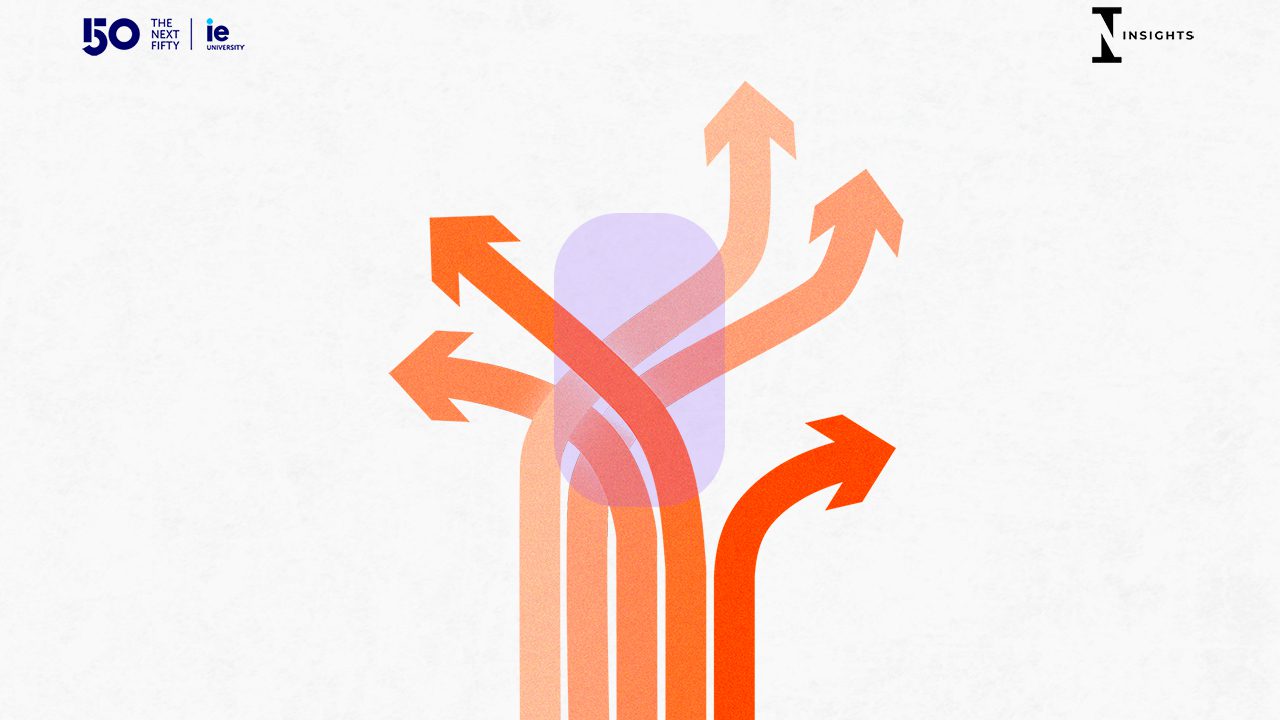 Marketing and the Future of Decision Making
Technology will improve our decision making in increasingly innovative ways, but the unpredictably of human emotions will remain.
Dr. Philip Kotler defined marketing as "the science and art of exploring, creating, and delivering value to satisfy the needs of a target market at a profit. Marketing identifies unfulfilled needs and desires. It defines, measures, and quantifies the size of the identified market and the profit potential."
The future of marketing is pseudo-deterministic. In the future, it will be even more characterized by predictability – and randomness and uncertainty will be minimized. Using Kotler's definition, there are three factors that will be differential in every marketing department of the future, with technology the key to achieving quality, reliability, and speed.  
Continued focus on the customer
Brands are nothing without customers and this will not change in the future. Thus, the customer must remain at the center of every marketing strategy. These customers will become increasingly sophisticated in their purchasing decisions, thanks to an unlimited amount of information at their fingertips allowing them to analyze products in a matter of seconds. Marketing professionals will need to stay on top of purchase drivers and ensure the brand matches them. Technologies such as machine learning will enable brands to optimize personalized customer segmentations and design customized marketing actions, for example through predictive modeling, which uses historical data to predict future customer behavior and preferences. At the same time, the IoT (Internet of Things) will become much more predominant. With more devices connected to each consumer, it will be easier to collect behavioral pattern data and thus facilitate more accurate and timely purchases.
Satisfying experiences at every stage of the buyer's journey
Because technology will help brands connect with clients like never before, companies will need to create tailor-made experiences that exceed expectations and generate engagement, a sense of belonging, loyalty, and a positive reputation. Furthermore, in the near future, brands will be called on to build homogenous customer experiences across online and offline ecosystems. Extended reality will likely play a leading role. Not only will clients buy into a brand for its offline experience, but they'll invest in its alter ego in online environments like esports and metaverses. What's more, purchasing decisions will be much more influenced by social proof. In other words, we'll see an "Amazon Effect" across all sectors. Bad ratings and negative user reviews will make products and services disappear so that they won't be available as purchase options for future users.
Extremely sophisticated marketing processes
Marketing strategies help brands stand out and ensure that their products or services are the consumer's first choice. This won't change, but the processes that enable that differentiation will become even more decisive. Sophistication and speed will be crucial in reaching and convincing customers through tactical marketing techniques. In this case, AI-based technologies will help create and publish tailor-made content across different formats. What's more, they'll optimize processes related to client experience – from marketing campaigns to payment and logistics processes, customer service, and returns.
So, what does the future of marketing look like and, even more importantly, what shape will society take because of it? There will be deeper client-brand connections, experiences that delight customers at every stage of the buyer's journey, and an increase in refined marketing actions that reinforce brand engagement and loyalty. Furthermore, as marketing becomes ever more streamlined and predictable, it will relieve us of the need to make choices.
It's rather easy to envision a future in which all our purchases are machine assisted, and not just products and services – even the decisions we make around relationships might very well be outsourced. This leads to the question: What will happen to our decision-making autonomy?
Despite all this, I allow myself to be optimistic about what lies ahead. We will be assisted in our decision making in ways that we cannot yet begin to imagine – in a manner that goes well beyond product choices – and this will likely enable us to pursue a full and productive life. While machines and algorithms will help consumers make smarter decisions and help brands anticipate customer needs, humans will never be fully predictable. The truth is that the majority of our decisions are based on emotions. It's our human nature. So, ultimately, the brands that will lead the way are those that can navigate that balance between technology and customer, between the predictable and the unexpected.
© IE Insights.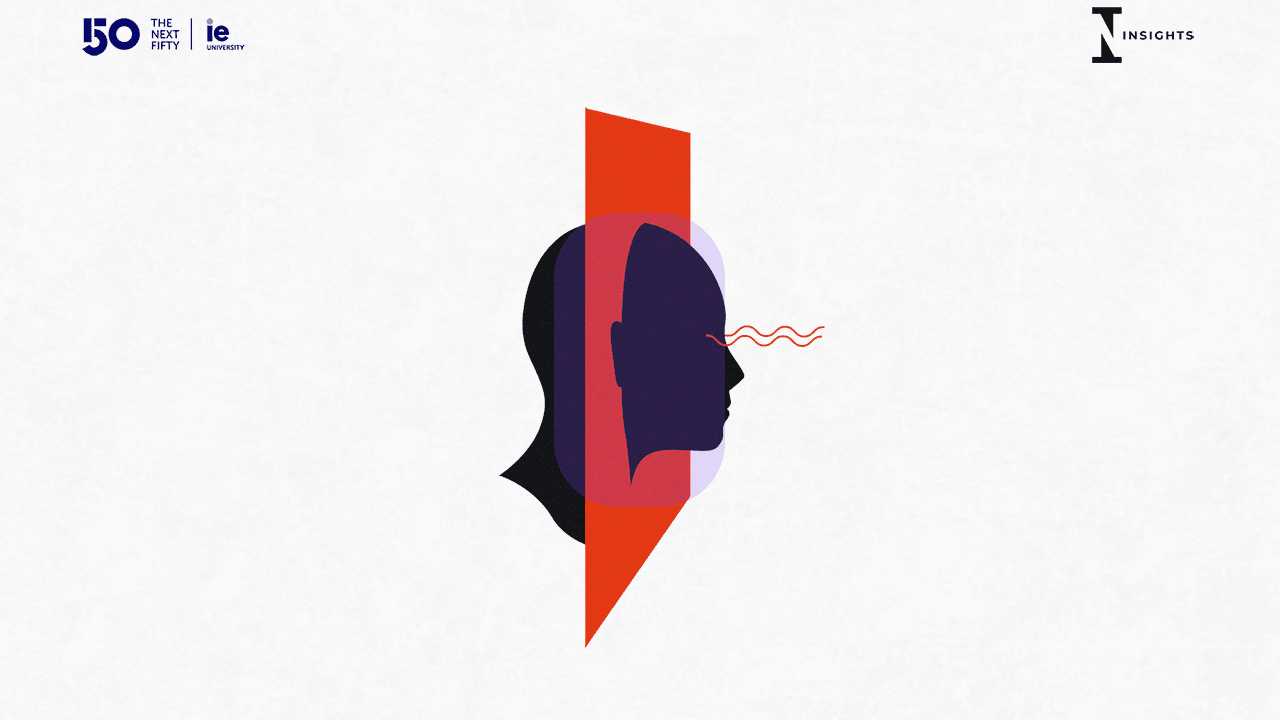 The Future of Art and Imagination
Creative spaces must be protected to allow imagination to flourish.
In our increasingly divided world, free expression must be guarded, and creativity treasured. As our digital lives become further dictated by algorithms and echo chambers, it is increasingly important to break out into the real world and build more spaces for discovery, discourse, and dreaming.
Writers and artists are central. The shared experience built between writer, reader, artist, and audience, allows a collective imagination to thrive and empathy to blossom. In our cultural world, generations blend, borders are crossed, and walls collapse, as we imagine possibilities outside our own experiences.
Our need for cultural spaces will only grow. Spaces where great minds won't always think alike, where imaginations roam freely, and where solutions to the biggest issues of our times can be explored without prejudice.
And this is especially important for the next generation who enter a world so different to the one we did. The pace of change may be fast and our challenges greater often than we can imagine, but with a wealth of human creativity to explain, examine and debate our potential can be limitless.
It won't always be easy. Over the past 36 years of The Hay Festival, we have seen how writers, thinkers, and artists have been attacked and punished for daring the edges of imagination. It is our duty to guard them, to welcome their challenge, and to continue dreaming of and working for a better world.
© IE Insights.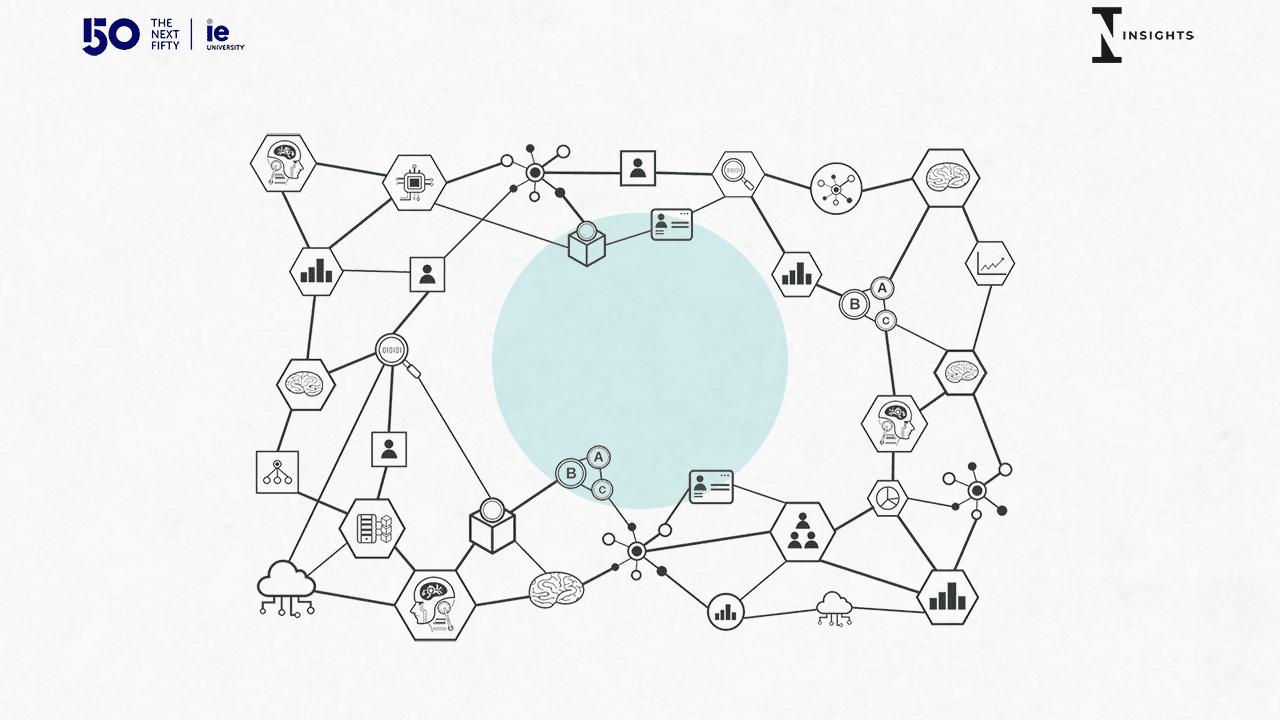 Artificial Intelligence as an Essential Part of the Future of Higher Education
Education must recognize that new technologies will be developed from artificial intelligence.
An institution like IE University must fight each and every day to ensure that the wisdom and success that comes from maturity and experience does not also build walls that keep change and the future at bay, and that the institution and its activities continue to transform the lives and education of its students. I believe that we have successfully anticipated key questions, such as how entrepreneurship, internationalization, innovation, diversity, and humanities act as motors that drive change in education, creating a foundation of learning and an instrument of differentiation and forward thinking.
As an academic institution, we live permanently in a world where ideas need to change at light speed in order to lead educational platforms. And now, at a time when we again ask ourselves where to direct the university, my first idea is that IE University must move now commit to artificial intelligence, which will be the basis from which the education of the world's students will move into the future.
With this in mind, four months ago I asked the now-archaic ChatGPT 3 what it had to say about me. It created the following paragraph:
"Diego del Alcazar has been a major advocate for higher education in Europe. He has worked to promote the development of quality higher education and to ensure that all students have access to quality educational opportunities. He has also been a strong advocate for the development of research and innovation in Europe, and has worked to ensure that universities are able to attract the best talent from around the world. He has also been argued for the development of international collaborations between universities, and for the development of new technologies and approaches to teaching and learning".
When I fed it more data about myself, it gave me an increasingly complex answer. When I asked it questions about education and IE, it "spat out" its thoughts, which you can read here.
All this is to say that artificial intelligence will inevitably be the backbone of production, education, and other fields. This tool will bring an impressive transformative power to almost all human activities. We must therefore push for it to become a medium that is easy for students and teachers to use, a cutting-edge resource to achieve differential goals. There is no end to how education and artificial intelligence will interact in the future and, thus, IE University should manage and embed it in everyday life and ensure that it drives our already well-established best practices. The future of education will be based, in any case, on artificial intelligence – as core and as a tool.
Perhaps with this choice, for my part, it is time to mention that AI will be the source of other technologies such as blockchain, the internet of things, big data, and virtual or augmented reality.
These new tools will give us the ability to develop different skills at an unprecedented level: from telecommunications to the development of protein structures in the field of medicine, as well as helping us to optimize the blockchain to avoid excessive energy consumption, and also to create technological systems that provide access to art, culture and literature. Educational institutions will be responsible for providing young people with the tools necessary to develop the critical thinking needed to ensure that AI will always be an adjunct to human endeavor.
Note that my aim is not to forget these other important sectors, but instead to point out that digitalization has reached a plateau and that it will be on top of artificial intelligence that the new technologies will be developed and that we should therefore focus on teaching our students and professors about the potentialities of artificial intelligence.
© IE Insights.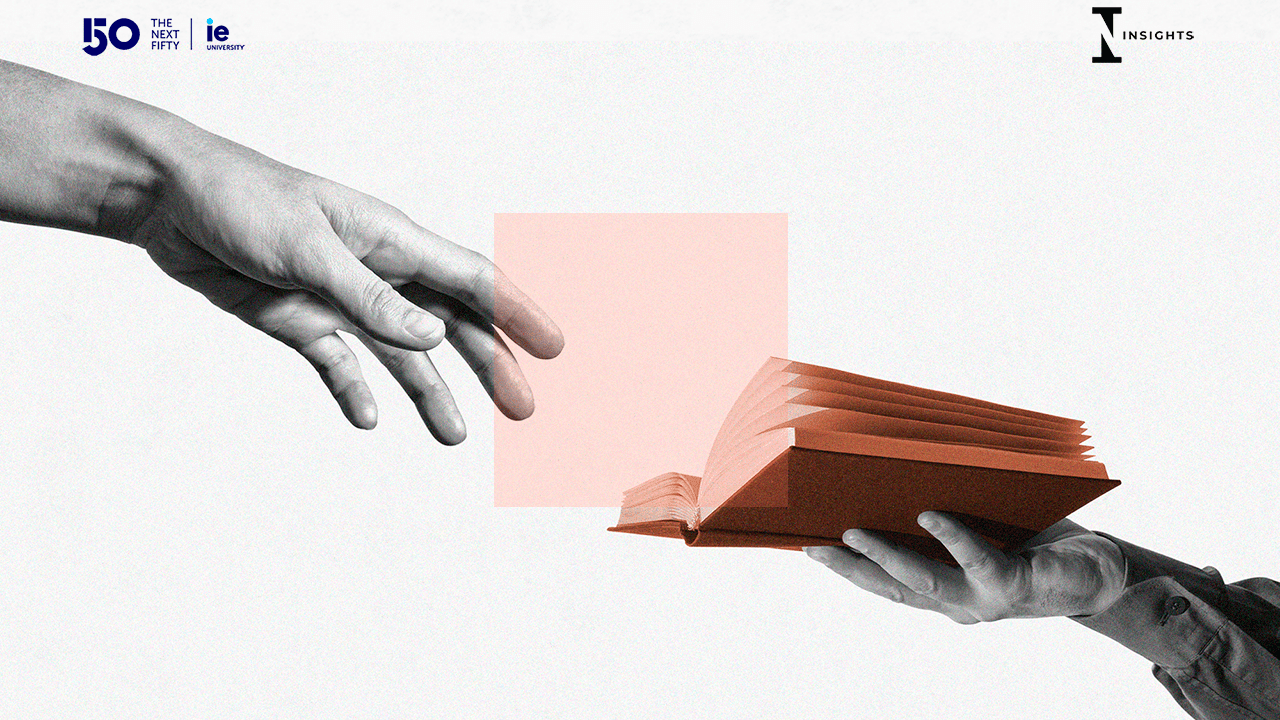 Brave New World
A fictional take on the role of humanities in the future.
The book that rested on his chest slid to the floor and violently hit the mat. The blow woke him with a start. He opened one slightly bleary eye and was suddenly invaded by a feeling of resentment, of subtle restlessness.
The crackle from the fireplace, of half-consumed firewood, soon soothed him. He managed to get up out of his chair, slowly, that pain in his hip forever limiting his movement. He opened his mouth in a full yawn, scratching the double chin that the years had drawn on his face, now aged and languishing. He looked around trying to orient himself from the deep lethargy that clung to him; those naps always kidnapped him.
His dazed look drew a glossy library, where he used to spend hours submerged between the pages of books, subjugated by the smell of wood and resin. "I have always imagined that Paradise will be a kind of library," he laughed to himself, remembering Borges' quote, as if he hadn't woken up from a nap in this life but in the other. He looked down at the floor and saw the culprit of his abrupt awakening, an old copy, almost a hundred and fifty years old now, by Aldous Huxley. He adored those first editions, and when it was published way back in 1931, Brave New World was quite a revolution. Although he wasn't born until fifty years after that milestone, literature was eternal, making him feel optimistic, humbly victorious.
He picked the book up from the floor and inspected the worn cover while meditating: society was safe from the Alpha, Beta, Gamma, Delta and Epsilon, those demonic breeds masterfully described by Huxley. Then he questioned himself: was it possible that today's society had not yet eradicated wars or poverty? That we still struggled not to harm the environment? That we continue to be vulnerable to disease, far from the utopia of immortality? He had come to accept the imperfections of coexistence, that education was not the backbone of current societies, that happiness (oh, such a capricious yet comforting concept) did not shelter each individual and each community with its mantle… And, even so, even knowing that the world was far from those ideals, he felt proud because we had not fallen into the devilish temptation…
– "Do you need something? A coffee, perhaps?" – the metallic voice of his Artificial Friend interrupted him. Helpful, submissive.
"I need you to shut up. Don't bother me." His response was dry and dominant.
He picked up the glass of wine that he had set, before his nap, on the modern edition of Goethe's Faust. His daughter had given him the book for Christmas and on the cover was the black silhouette of Mephistopheles on an indigo blue background. Yes, our society avoided a pact with the devil, he thought, and although technological advances were a never-ending source of temptations, we knew how to bend them to our will, to recognize the infinite risks they present. These days, technologies, digital or biological, were at our service, not the other way around.
Also, he smiled to himself, we've avoided succumbing to the cosmetic and self-imposed happiness with which we were invited to taste the apple, that neo-inquisition of "correctness" that would have turned us into servants, into castes of nothing, as in the book of Huxley. Rather, we dedicate ourselves to more humble, more respectful deeds, such as the care of seeing, of understanding, each individual, of delving into their singularities, their nuances. We are now far from the pestilence of those who sought to cancel behaviors that were not perversely stereotyped. Even so, one had to be alert, he said to himself, remembering Camus: "stupidity has a knack for getting its way".
If fifty years ago he had had to guess at the current world, he would never have foreseen the speed of change (and back then, there were plenty of visionaries). It is thanks to literature, among other arts, that we have managed to preserve our memory, feed our imagination, and promote common sense, without which we would never had been able to guard against that threat to the essence of human nature.
Our society was imperfect, he smiled proudly.
© IE Insights.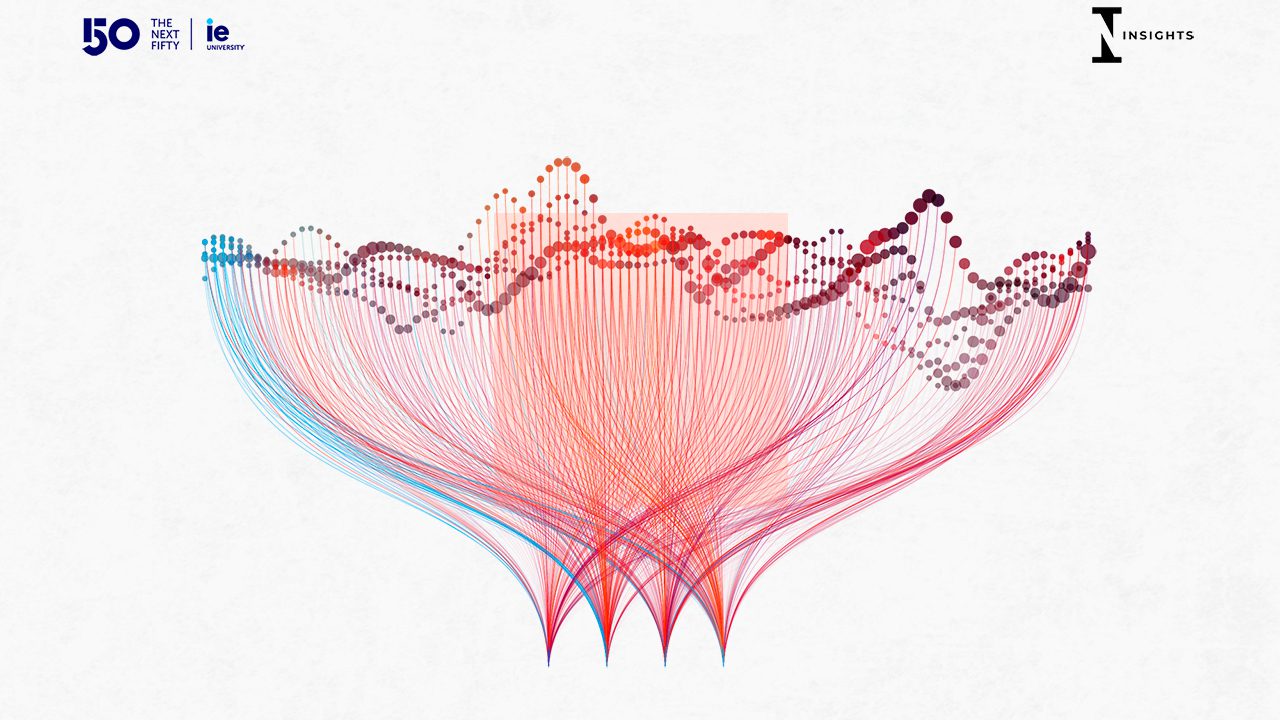 Breakthroughs in Science and Technology: Sci-Fi Made Real
AI, clean energy, and bio-convergence will drive a change greater than the Industrial Revolution.
In the next 10 to 50 years, we can expect to see continued advancements in technology, advancements that could solve major world problems and also make some of our current science fiction possible. These advancements depend on our ability to manipulate information (AI), extract clean energy, and converge information systems with biology.
Artificial intelligence will become increasingly sophisticated. We have already been able to collect and store information on behalf of virtually every person and machine on the planet. The internet has now become a massive library that can increasingly be used to find or predict information to make decisions automatically. This trend will not only continue but will drive a global change larger than the Industrial Revolution. We see this in the possibilities of ChatGPT, avatars, and machines that will seamlessly interact, like with humans. These ideas have been illustrated in sci-fi movies such as iRobot, Her, Ex Machina, the Matrix, and others that combine AI with robotics, virtual reality, and increasingly powerful computing.
Another major theme of science and technology is the possibility of new energy sources, ranging from clean hydrogen to cold fusion. Energy, particularly clean energy at a low cost, is not only a driver for the economy and global sustainability, but also for clean water, which is abundant if energy costs become negligent. Our energy currently comes directly from the sun like solar cells; indirectly from the sun like gas, oil, etc.; or from within the structure of atoms such as nuclear. So far, the most inexpensive energy source has been from carbon-based fuels. However, the cost to transform the sun's energy directly to electricity, or to synthetically produced fuels, or to use fuel cells, has been decreasing. In the near term, cheaper carbon-free fuels are of course needed for global sustainability. In the longer term of 50 or more years, cold fusion, dark matter, or other atomic-level energy sources could provide an almost limitless source of clean energy, which could enable a new economy, global sustainability, limitless clean water, amplification of our food production, and low-cost manufacturing and supply chains.
The third breakthrough in science and technology is bio-convergence, which is also related to synthetic biology. Bio-convergence refers to the integration of biology, engineering, and computing to create new technologies and solutions. Advances in synthetic biology, biotechnology, and genomics will make it possible to manipulate biological systems, such as cells and organisms, in new and innovative ways. If we can connect our computer systems to brain and nerve interfaces, we will enable prosthetics that a person can "feel", replacements for eyesight, digital twins of humans that can speed up drug discovery, and accurately predict the outcomes of medications. The ideas related to bio-convergence can also be seen in sci-fi movies that examine genetic engineering and cyber-biological systems such as Gattaca, Elysium, Minority Report, and Jurassic Park.
In conclusion, incredible science and technology-based advancements are possible from AI/computing/robotics systems, energy sources, and bio-convergence.
© IE Insights.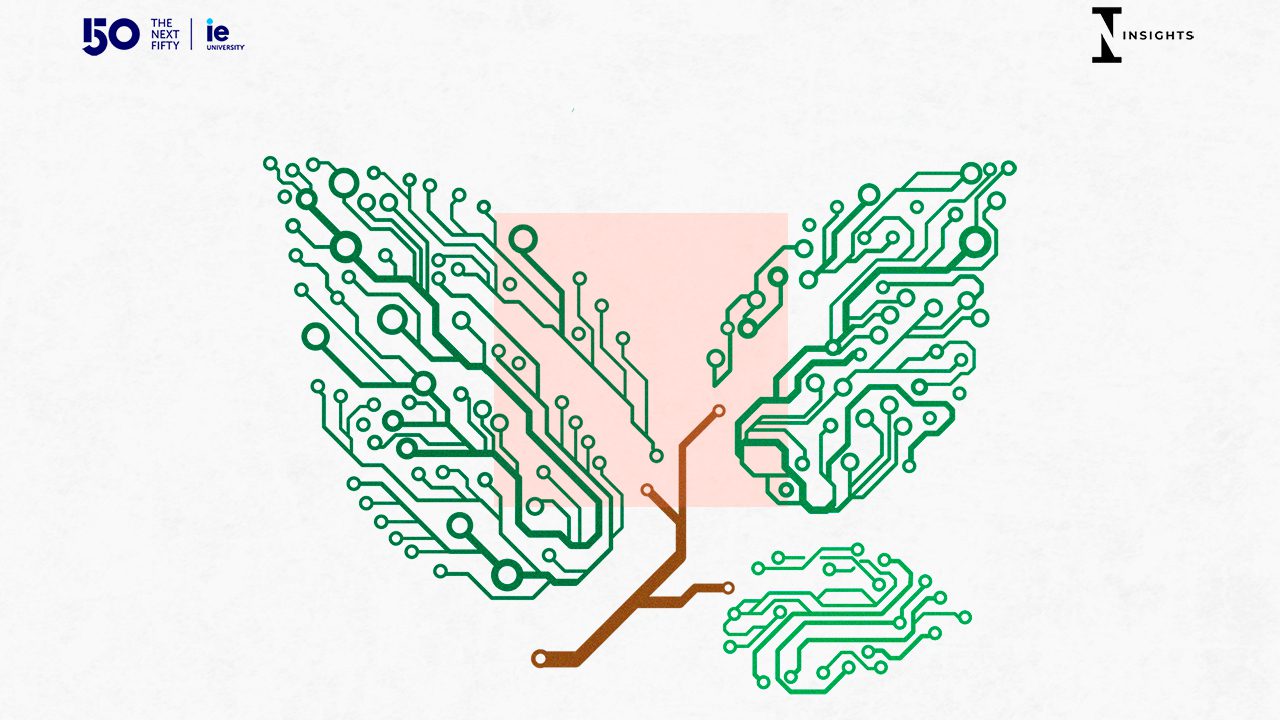 The Future Union of Nature and Quantum
An imagined future which sees quantum computing interacting with nature to spark the recovery of the planet.
May 10th, 2073. Madrid, Spain.
Estimated total population on Earth: ten billion five hundred and thirty-two thousand, six hundred and twenty-nine people.
People on Earth suffering hunger: none.
The emergence of the first cells on the early Earth was the culmination of 750 million years of chemical and geographical processes. Another 3.5 billion years of continuous learning, spontaneous mutations, and natural selection were needed to allow complexity to thrive, and to enable massive biodiversification of organisms during the Ordovician period. Unsustainable human activity could have washed out years of evolution in a nano-fraction of time.
On another time scale, in 1977, Frederick Sanger developed the first DNA sequencing technique. It took scientists 26 years and three billion USD to fully decipher the human genome. But once we had figured out the code, in less than five years, the world's first genetic modification of human embryos was reported, unleashing a new era of possibilities for humanity. Events causing major exponential (non-linear) change are known to be disruptive. And once triggered, they're unstoppable.
Back in 2023, finding a model that allowed us to shift sustainability from a "cost" to a "driver of growth and value creation" was at the top of everyone's mind. Climate change was threatening the global economy. At a time were 40% of the food generated was thrown unused, how could we starve out 3.1 million children every year? As suggested by Voltaire, common sense isn't so common.
The question became, how could we evolve from a culture of extraction to monetizing regeneration? How could we bring the systems of Earth back to health to revert the situation?
Tensions existed between the sustainability goals that climate activists were imposing and general business objectives. At least, it was seen this way from a corporate perspective. But, of course, a way of seeing is also a way of not seeing. Tricky, but true. Many times, it's a matter of using the right lens, zooming out, or changing the time horizon. Is it us who impact? Or are we about to be impacted?
Wicked problems are always my favorite. The trouble with these mysteries was that the theory is so complex that no human mind can integrate all the variables and anticipate scenarios of the consequences that possible solutions can bring.
The goal back in 2023 was to achieve resource maximization to drive systems change towards regeneration, basically to generate a synthetic ecosystem they called "The Matrix". For this, a pilot study was launched in the south of Spain during the summer. Excessive groundwater depletion was jeopardizing water supply for industries and citizens in the region. The idea was that the Matrix could have control over resource allocation and pricing; materials and energy would flow from one unit to another according to production and consumption demands. It was to be a perfect coordination where modularity enabled a set of distinct yet interdependent organizations to work together without adhering to hierarchy. The ground rules were simple: maximize material and energy, and prioritize transformation over extraction. No leaks and maximum efficiency. There was resistance in the beginning. Governments, private companies, and local owners wouldn't fully disclose information. but, without this information in full, the system would never find its way through for joint value creation – so to avoid public disclosure of private data, blockchain was used to ensure transparency, immutability, and autonomy of data, materials, and products along the value chain. Applying the blockchain and big-data technologies also helped determine fair pricing and trading schemes.
The results were positive. Groundwater storage levels were recovering, and the units involved (public or private) had seen significant cost optimization. The Matrix unit was replicated throughout the world. However, there was no global interconnection between them and the model therefore failed to reach its full potential.
Einstein died with an unresolved equation, "the theory of everything". The equation intended to be a coherent theoretical framework of physics to fully explain all aspects of the universe, how each component is created and all the links and interconnections. Putting this theory into practice would be reverse engineering, akin to mimicking the superpowers of mother nature. This, in fact, is what quantum computing is all about, it manipulates the quantum state of atoms, in a controlled way, to process huge amounts of data very efficiently and a million times quicker than the silica computers we used back then (microchips) in the first quarter of the century.
April 22 now marks the anniversary of the birth of the modern quantum environmental movement. No one knows who switched on the quantum computer, or why they did it without consent, but once it became active, all barriers vanished. The Q-Days had arrived and they are here to stay. Since then, things have changed, some say for the better, others for worse. It's a matter of perspective and appreciation (it always comes back to our way of seeing). The fact remains, though, that in less than 30 years, natural recovery has skyrocketed. We all have food to eat, water to drink, and a decent life to live. I guess Nature and Quantum are indeed soulmates and they finally found a common language to save us all.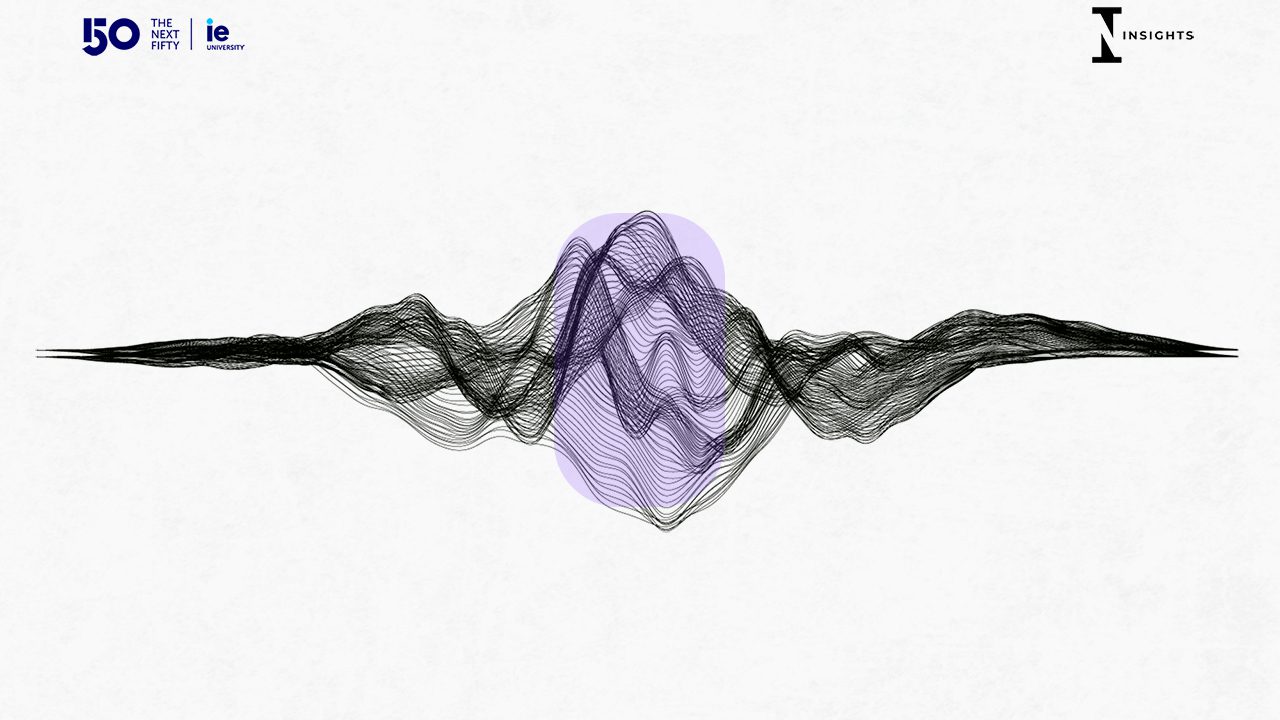 Music in the Age of Technology
Despite technological advances, the human will remain at the center of music.
Music as an art form has always been driven and furthered by innovation. From the microphone in the late 1800s to the electric guitar in the 1930s, from the popularization of analog synthesis in the 1970s to samplers in the 1980s and digital audio workstations in the 1990s, and most recently, the internet and social media over the past 20 years, all these innovations have contributed to democratizing music. Today, there is more music being recorded and released than ever before, with reports stating that 60,000 tracks are now uploaded to Spotify every day.
So, what does the future of music hold? The emergence of artificial intelligence (AI) into the public realm has been a much-discussed and divisive topic in the audio-visual world. Over the next few years, the impact of generative adversarial networks (GANs), which can create new music by analyzing existing compositions and using that data to generate entirely new pieces, will be felt. This impact will hit hardest for commercial and advertising composers the most, as it will make unique yet derivative music instantly and cheaply available at the touch of a button. In terms of music as art, it will raise discussions on copyright and plagiarism, as AIs learn through analyzing artists' discographies and back catalogs to reproduce songs "in the style of…". Therefore, AI is likely to cause a reactive resurgence in artists playing live instruments in live settings as the audience places more value on something that is "human."
In addition to live instruments, I see electronic music moving towards a more multimedia arena, with a popularization of music installations that incorporate many different mediums, including sound, video, light, and virtual reality, to create a fully immersive experience. We are already seeing a prominence in "virtual reality" nightclubs and concerts, where artists and audiences congregate online to experience a live music broadcast in a virtual environment, and this will only expand.
Advances in technology will signal an even more significant increase in the volume of music being created, so there will be more reliance on "experts" or "tastemakers" to filter out what is deemed "good", as opposed to a reliance on algorithms which cannot make value judgments. This is something that is already prominent, through mediums like Spotify playlists, and this concept increase will only increase in importance as technology develops.
Music, like all art, is a reflection and reaction to wider developments, good and bad, in other spheres of society. The changes in politics, economics, and social interaction will continue to influence the direction music moves in, but despite technological advances, the human will remain at the center of the art form.
© IE Insights.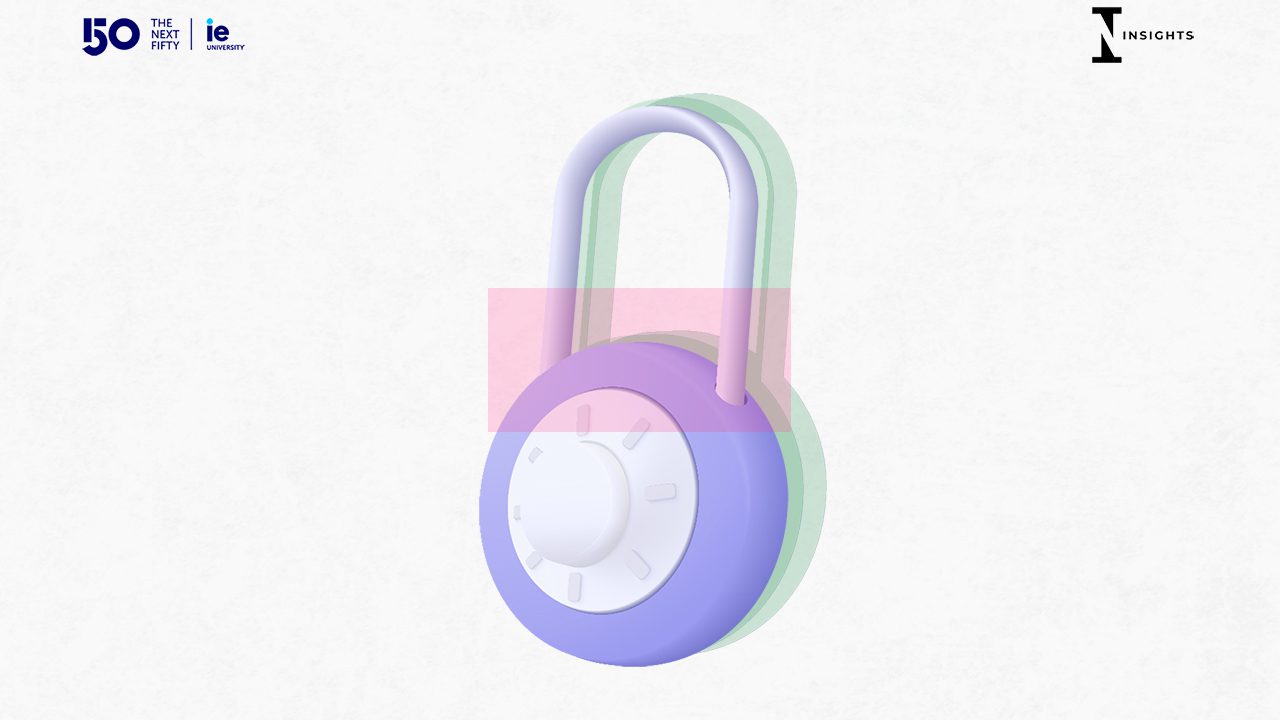 What Is the Future of Cybersecurity?
Cybersecurity will shift from being human-dependent to being human-focused.
Nowadays, organizations and society rely on technology – and where there is technology, there are concerns about cybersecurity. The industry is currently at a crossroads. Heightened concerns over cybersecurity, coupled with an ongoing shortage of cybersecurity professionals, will drive changes to cybersecurity strategies. According to the US Bureau of Labor Statistics, the cybersecurity analyst career is expected to grow by a whopping 31% between now and 2029. This is much faster than the average of all other careers.
One of the major issues is that cybersecurity is still heavily reliant on human behavior and manual activities such as password entry, as well as human decision-making and reaction. The 'human factor' has been identified as the weakest link in the development of safe and secure digital environments. According to a study by IBM, human error is the main cause of 95% of cybersecurity breaches. In the long run, cybersecurity will shift from being human-dependent to being human-focused.
Emerging technologies such as quantum computing, embedded devices, biometrics, and artificial intelligence will all have a significant impact on cybersecurity.
The future of cybersecurity is undeniably artificial intelligence (AI). Humans are incapable of performing detailed and repetitive tasks. AI will aid in the automation of many cybersecurity tasks while also increasing detection, prevention, and anticipatory responses. AI Security technologies that run continuous data analytics on monitored security event data can detect new threats much faster than humans. AI will also play an important role in advising and alerting humans in real time about specific cyber risks.
Quantum computers will be able to solve problems that classical computers are incapable of solving. This will benefit cybersecurity by improving encryption systems as well as detecting complex cyber threats. The race to become the quantum and AI leader has only recently begun, and governments and corporations are making significant investments in the field. Recently, the United States Congress passed a $280 billion technology bill, with the majority of the funds going toward semiconductors, quantum computing, and artificial intelligence.
To return to the password issue, will they vanish? I am afraid not, with the digitalization boom in the last years, we have more passwords than ever before. They will not go away anytime soon, but they will change. We will have more ways to authenticate without them, as well as the ability to combine them with other biometrics data. A futuristic approach identifies human evolution as human-cyborgs, which is a promising approach for securing systems in terms of privacy and security. In the future, we will be more like cyborgs, with embedded chips and devices that will allow us to use alternative authentication mechanisms.
So, the one million dollar question: Does it means that all these new technologies will solve all cybersecurity problems? Actually no, because new cybersecurity risks will evolve as new types of cyberattacks etc. As companies and users update their cybersecurity systems, hackers also learn new ways of attacking. Furthermore, the development of the metaverse, virtual avatars, and digital twins will cause security issues with our virtual humans.
There is no 100% secure system but we can use technology to mitigate most of the common cyber risks. Cybersecurity is something that demands, without a doubt, continuous attention.
© IE Insights.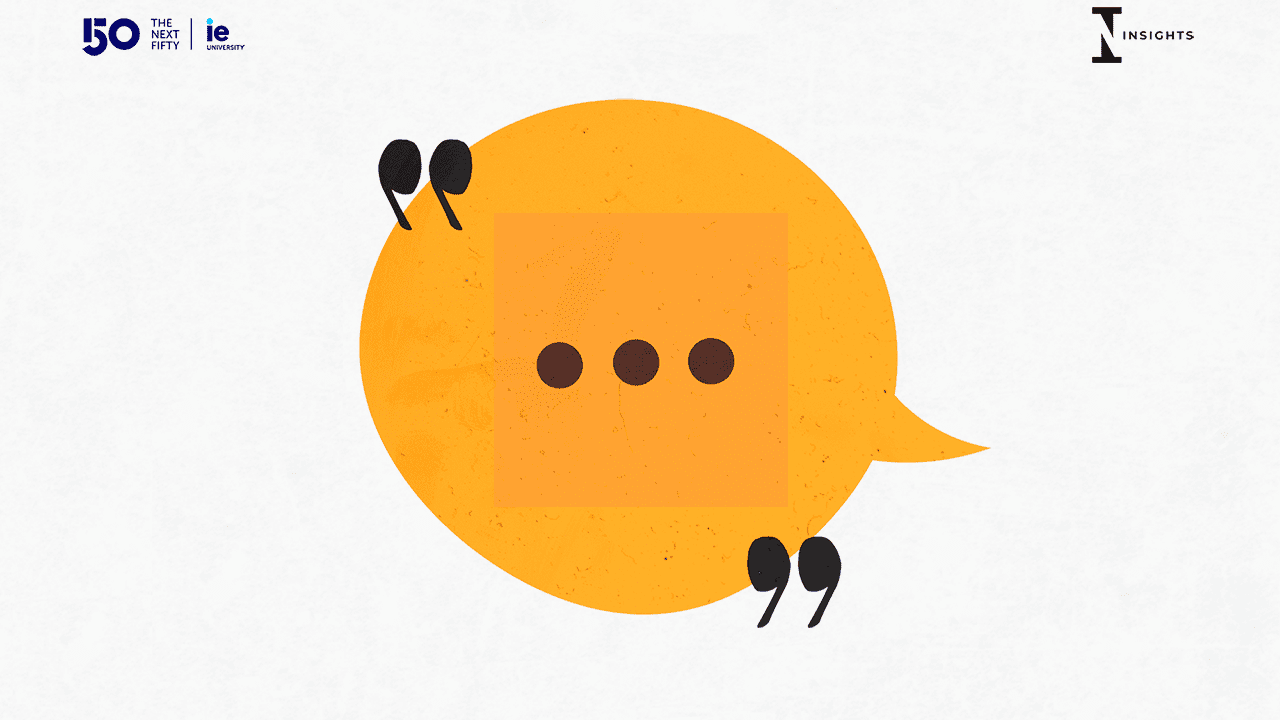 The Future of Language
Will improvements in machine translation and the spread of English lead to a monoculture of language?
You are what you speak. If you ask people around the world what groups they belong to, many will name a linguistic one. Danes, Catalans, Tibetans, Kurds, Arabs, and so on are, in large part, what they are because they speak Danish, Catalan, Tibetan, Kurdish, and Arabic. Unfortunately, our linguistic identities are often in conflict. Spain is one place where such issues are in the newspapers almost every day.
How will this change in the next 50 years? One prediction is that machine translation will soften such conflicts. Many people already use tools like Google Translate on a daily basis. Some even use the tools in which you can speak one language into your smartphone, and it will speak the translated sentence a moment later. These are bound to improve, so much so that some people think that this will replace the need to learn foreign languages. Everyone will understand everyone.
I am not so sure. For one thing, smaller languages are badly underserved by such technologies. English-to-Spanish automated translation is good; Basque-to-Icelandic is rather worse. Second, this prediction treats language as, primarily, text. But people will still want to have warm, face-to-face conversations. Imagine a first date mediated through the translation on even a miraculously improved smartphone, and you will have a sense of why a universal translator in your pocket will not remove all barriers between people.
Another prediction is that English will sweep the world, becoming everyone's second language. In this scenario, it would become less and less associated with Britain and the United States, and instead what was once dreamed for Esperanto: the neutral language that a Pole uses to talk to a Brazilian. The value of learning English is growing literally every day, as a generation that has never learned English passes away, and one that has never lived without it grows up.
But English sweeping everything in its path would also be sad in many ways: a homogenizing of linguistic life. No one wants to live in a monoculture. So, my wish for the future of multilingualism is that regardless of whether machine translation or English becomes the standard for business and tourism, that all people—with Europeans taking the lead—learn another language besides English.
If Spaniards learn French, Germans learn Italian, Japanese speakers learn Korean, Argentines learn Portuguese, and my fellow Americans learn Spanish, then we can have the best of all worlds: an identity rooted in a native language, a useful auxiliary for practical and wide communication, and the knowledge of another language (perhaps that of one's neighbors) to foster intimate human connections. Multilingualism is not easy, but it is certainly possible, and its benefits—for reducing conflict and for fostering understanding and empathy—are hard to overstate.
© IE Insights.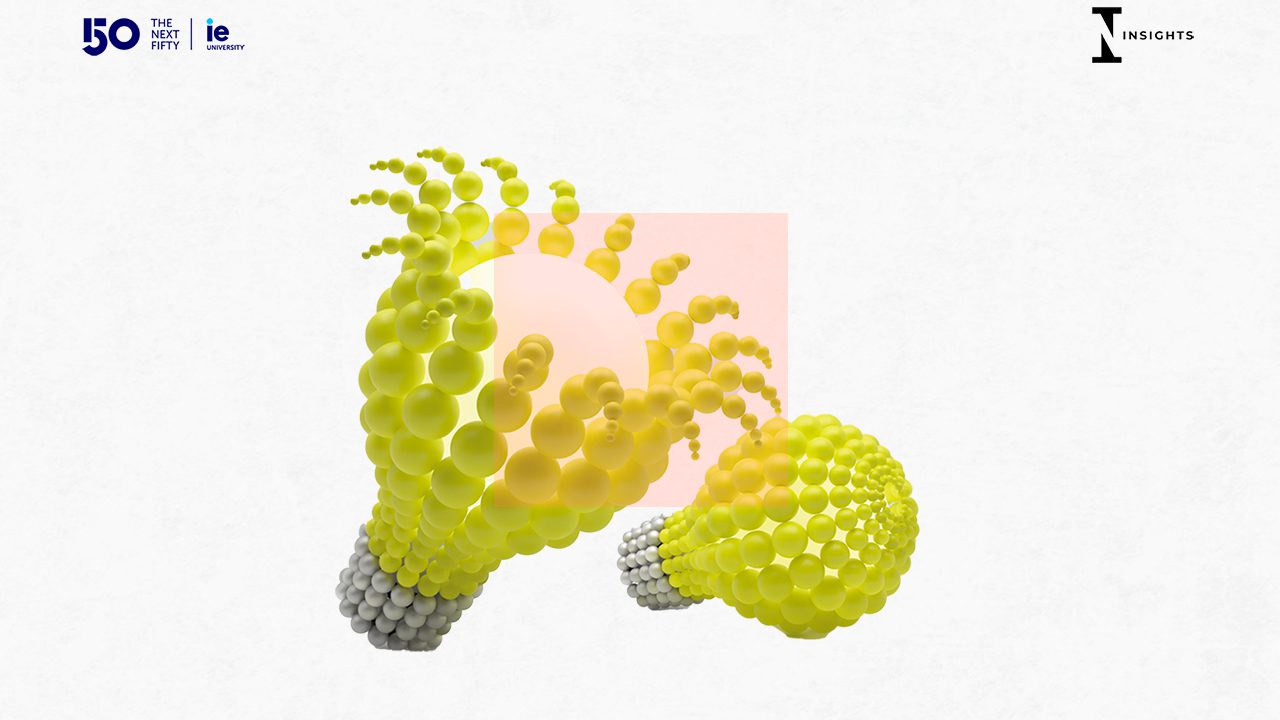 What's Ahead for Entrepreneurship and Innovation
Community, data, and AI will shape the companies of the future.
The future of entrepreneurship and innovation is bright. Early-stage startups have the chance to capitalize on the trends shaping the world and create successful businesses and community. Some of the most important trends that are shaping the future of entrepreneurship and innovation include:
The rise of artificial intelligence. AI is rapidly becoming more sophisticated and is already being used to create new products and services. For example, AI is being used to develop self-driving cars, virtual assistants, and medical diagnostic tools. Companies like OpenAI, DeepMind, and Waymo are at the forefront of AI research and development.
The increasing importance of data. Data is becoming increasingly important in the world of business. Businesses are using data to make better decisions, develop new products and services, and target their marketing campaigns. Companies like Databricks, Tableau, and Domo are providing businesses with the tools and infrastructure they need to make the most of their data.
The rise of community-driven companies. They are businesses built on solid relationships with their customers and partners. They often have a clear mission and purpose. Community-driven companies include Canva (whose mission is empowering the design community), Airbnb (whose mission is to create a world where anyone can belong anywhere), and Notion (whose mission is to make it possible for everyone to shape the tools that shape their lives in community).
These are just some of the trends that are shaping the future of entrepreneurship and innovation.
© IE Insights.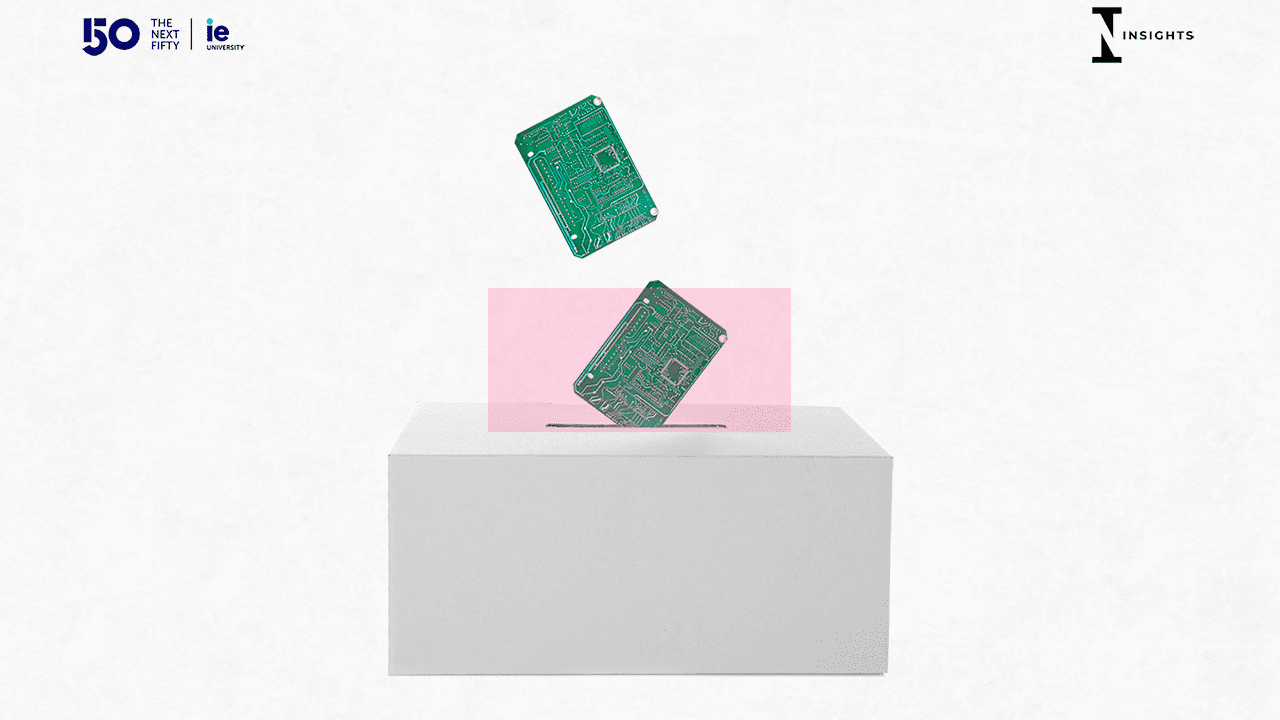 What Is the Future of Democracy?
What will effective governance look like in the 21st century?
Political systems can have three types of legitimacy: input, throughput and output legitimacy. Input legitimacy is dependent on the ability of citizens to participate in political processes and to have ownership over the outcomes. Throughput legitimacy is built on the transparency and efficiency of the policymaking process. Output legitimacy, in turn, depends on the specific results, be they economic or social, that a system is capable of delivering. They are all important, but I would argue that a lot of our public debate is today focused on output legitimacy.
Are democracies capable of delivering long-term economic growth or are they beholden to short-term thinking because of the nature of their electoral cycles? Can democratic and open societies deal with health crises, such as the Covid-19 pandemic, while at the same time respecting their core values and principles? Isn't it the case that authoritarian states are better at deploying emerging technologies such as AI for their benefit and that of their citizens? These are questions that citizens around the world are asking themselves.
The case of China is particularly relevant in this debate. China's rise is an extraordinary feat. And one that is built on the back of a non-democratic political system. One could argue that the Chinese system lacks almost all input and throughput legitimacy. It is entirely reliant on output legitimacy. The system is good because it produces certain levels of social stability and economic growth. So, the fact that it might be attractive to others, or to put it differently, the fact that China's rise has truly global systemic implications is a consequence of the fact that it shifts the legitimacy debate and builds an alternative to the predominant view that democracies are the only system capable of truly tending to peoples' needs.
All of the above points to a fundamental issue: the future of democracy globally will to a large extent be dependent on its ability to continue to deliver results. And whether it will or not will itself be a product of the capacity of democracies to use emerging technologies in an effective way and without renouncing their core values. Effective governance in the 21st century will depend on having access to GovTech tools. These can provide transparency and fight corruption. Or they can help make public services more widely accessible or less costly. Additionally, emerging technologies can help underpin democratic processes, as well as protect our public debate space by fighting disinformation. In essence, technology, when well governed can help foster democracy.
© IE Insights.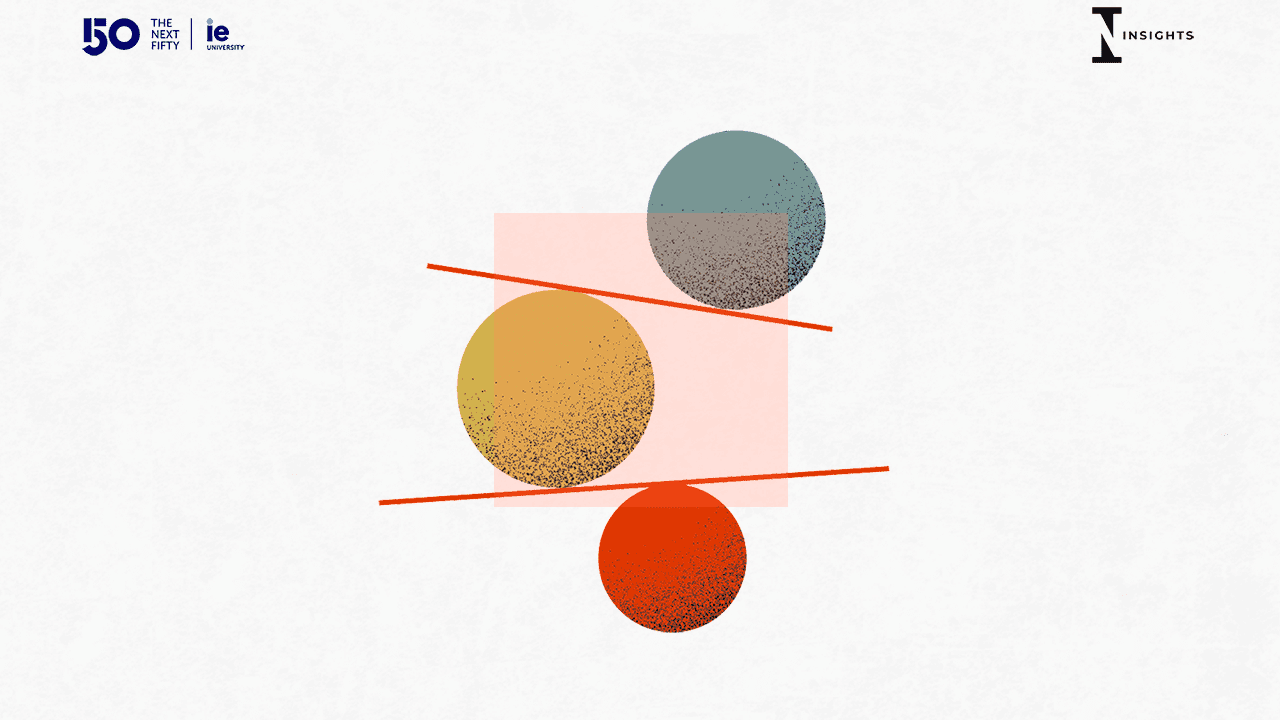 The Future of Health, Well-being and Human Potential
Taking responsibility for the future of health and well-being is imperative in ensuring a fairer and happier society.
Everything is changing. The pandemic has led to a boom in the use of technology. It has also profoundly changed the way we study, the way we work, the way we do business, the way we shop, and also, of course, the way we relate to one another. Social networks have gained a level of influence, for better or for worse, that never ceases to amaze us. In addition, there is growing concern about how society is becoming increasingly polarized, and how the middle class in many countries is gradually disappearing. Migration and climate change are high on the agenda and the word "sustainable" – with all that it implies – is gaining traction in our businesses, our cities, and in the world at large. The current geopolitical tensions worry us all, because we cannot see a way out of the conflicts that cause so much suffering. So, the question is: What can we do to shape the future?
We must find a way to look ahead with serenity, hope, and optimism. It is easy to play the victim who does nothing but complain or ends up feeling overwhelmed by the sheer scale of the issues. Today, we must tap into three of our natural capacities: creativity, entrepreneurship, and teamwork. Human beings are social creatures, and therefore, the solution to the major challenges ahead is not in the "you" or the "I", but in the "we", in collaborative intelligence. You might be wondering what this has to do with the future of health, well-being, and human potential? I would say everything, and I would like to explain why.
Everything in human nature is connected and so, in our body, mind, and spirit, we will find a way to unlock our true potential. Companies today are surprised and bewildered by the alarmingly high levels of burnout among workers, regardless of their status. The increase of anxiety and depression in society is daunting, and the degree of uncertainty experienced by younger people is creating major distress. Many of them are perhaps wondering where their lives are going, whether they should be focused on earning money, or on being happy.
The future of health, well-being, and human potential will be what we want it to be. And this decision will affect every single part of our lives. Universities, companies, and societies must either revolve around people, their health and well-being, or they will not generate that explosion of potential that needs to emerge for our desired and extraordinary outcomes. These results cannot be achieved if we see people as vehicles for profit rather than as human beings who want to give their all. The best is not what they have, but who they are. So, if we do not all take a more active role, and work together to improve our health, our well-being, and live up to our full potential, we will not be able to tackle the challenges of the future.
This is why we need to take responsibility, today. We need to take care of our bodies by being mindful of what we eat, of the exercise we do, and the hours we rest. We need to focus our minds and concentrate on the here and now, and we need to embrace compassion and forgiveness. Basically, we need to take responsibility for our well-being because our tomorrow depends on it.
Albert Einstein said: "The real problem is in the hearts of men" not in the atomic bomb. If we are well, the world will be well. Einstein himself reminded us that the separation between the inner and the outer world was merely an optical delusion of our consciousness. So, let us all learn to look after ourselves and look after others. If we take this seriously, our future will be much healthier, more harmonious, more balanced, and with a fairer and happier society.
© IE Insights.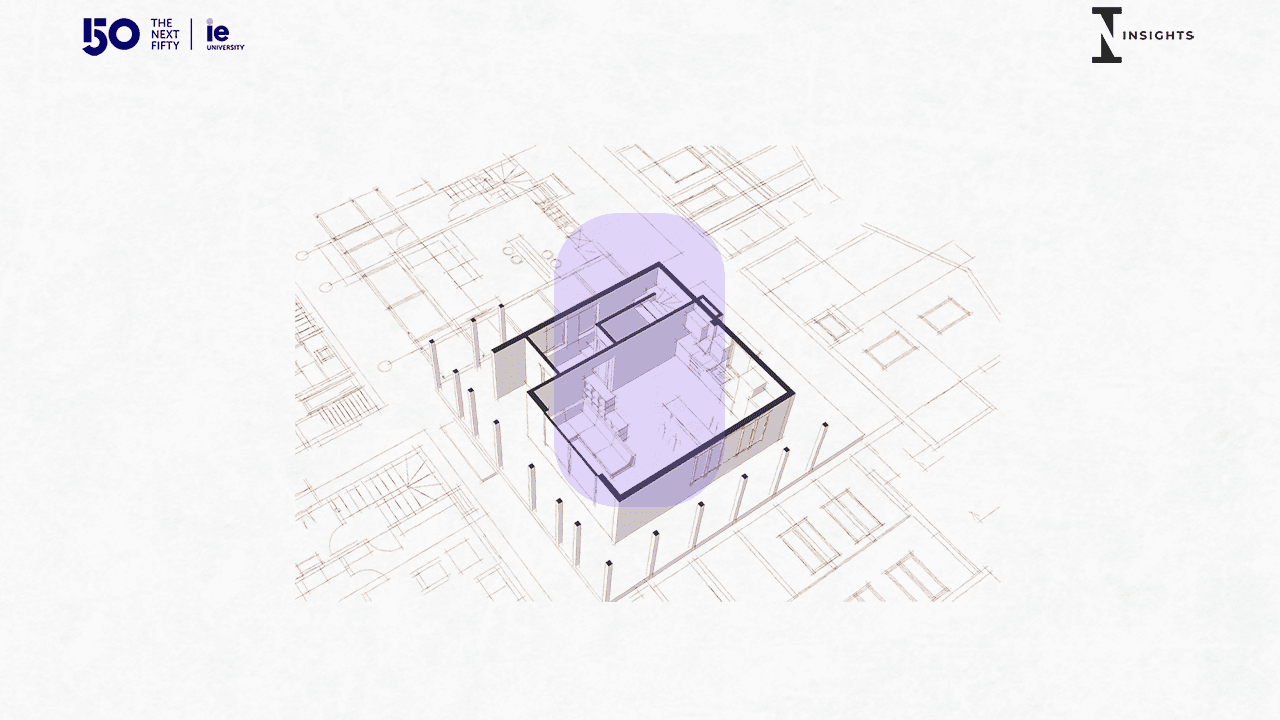 What are the Future Game Changers in Architecture?
Renewable materials will make a return to the center of future architecture.
Architecture is that field that helps create our built environment and must respond to multiple factors ranging from users' needs, legal constraints, budgets, culture, context, and increasingly global matters such as climate change and the proper use of our finite resources. Traditional, renewable, and recyclable materials used in new and creative ways are paths to reducing the carbon footprint and conserving resources while still making our built environment the most functional and beautiful that it can be.
With global warming advancing at an alarming rate, we must eliminate all CO2 emissions from the built environment if we hope to meet the climate target to limit global warming to 1.5 degrees Celsius, compared to pre-industrial levels.
It is estimated that buildings account for about 40% of annual CO2 emissions. This comes mostly from the operations of buildings (where siting, design, and insulation play a role) but a significant part also comes from the fabrication and transport of materials and the construction (and waste generated) in the building processes.
Wood, a renewable resource has always been used in construction, yet it is sometimes popularly considered weak or even dangerous. Today, we see that wood can be safely used for building structures as well as finishes.
In Milwaukee, in the U.S., an 86.6-meter tower with the entire structure above the concrete base and stair shafts is made from wood (cross-laminated timber and glulam). In Europe, a mixed-used building for hotel, offices, and residences rises just over 85 meters and is located about two hours from Oslo, Norway. Of course, there are many lower buildings throughout the world using wood for structures, facades, and finishes.
Other European initiatives include the Build-in-Wood program, a European-funded Horizon 2020 project to drastically increase the proportion of timber construction. The city of Paris has introduced a low-carbon mandate that requires all constructions for the 2024 Summer Olympics of eight floors or taller must be constructed of timber.
Wood is but one traditional, renewable material to be considered for our buildings of the future. Along with using wood, we need more research about new ways to manage forests and responsible processes to design and manufacture building components. Policies and ordinances need to adapt and permit this material as an accepted, safe one for buildings of all sorts. Rammed earth offers other possibilities as a building material, especially in certain areas where construction may be a vehicle for training and jobs as well as buildings. And finally, keep your eye on mushrooms and other types of vegetation for sustainable structures. In 2019 an arched structure, four meters high, of mycelium was presented at Milan Design Week, and this gives us a taste of things to come!
© IE Insights.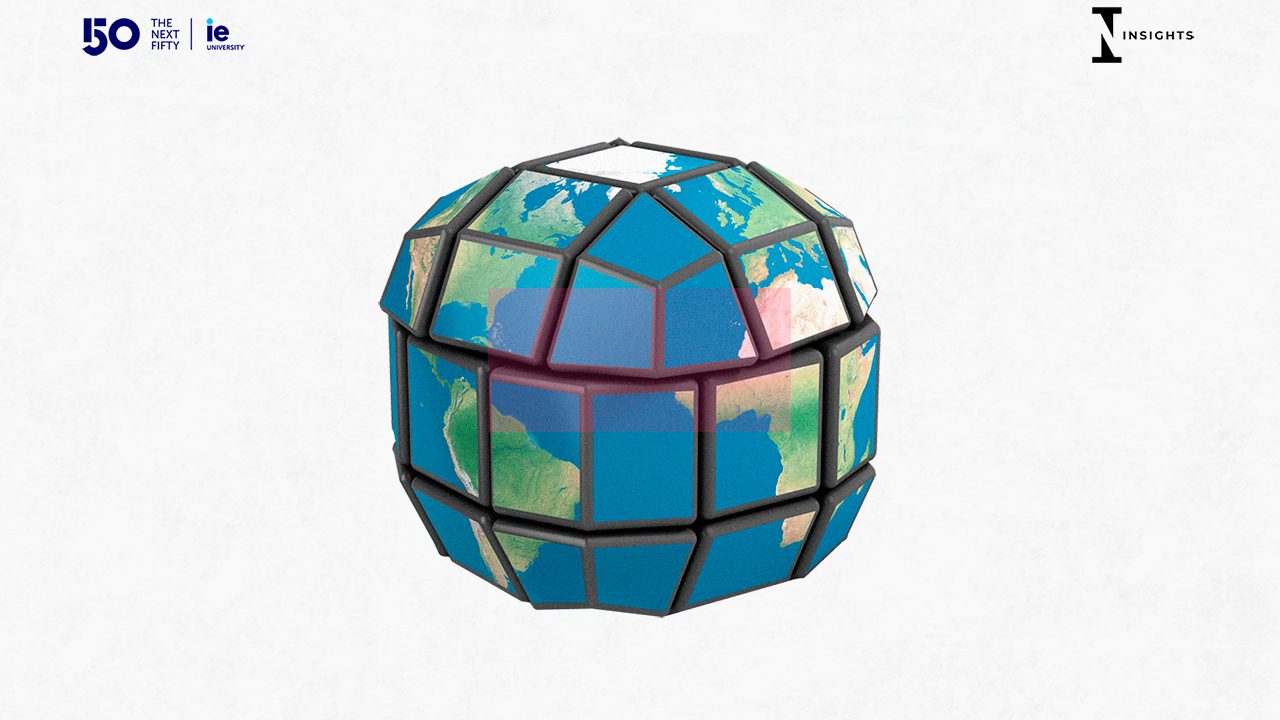 Our Multipolar Future
Prosperity will spread across the world and a truly multipolar global landscape will emerge.
Over the next 10 years, the reigning oligarchs of the global order – the United States and its allies in Europe – are going to have to make their peace with a relative decline in stature and clout. But this decline has a corollary that is worth celebrating from a global perspective: the rise of other parts of the world that have long been deprived and marginalized.
From Asia to South America, the nations of the so-called Global South have begun to climb the pot-holed path to greater wealth and clout, a process that will be accelerated in the near-mid future. The great "divergence," whereby the living standards of a few countries in the West pulled ahead of most others following the Industrial Revolution, will be replaced by a "convergence," as the rest of the world catches up with the developed world. Put simply, prosperity will spread across the globe, and at an accelerating pace, although from the point of view of those at the top of the current world order, it will be perceived as a loss, a "crisis."
Demographics is one of the reasons for this shift. Take for instance, Brazil. With a 214 million-strong population, it has more than three times as many people as France. But Brazil itself is a population pygmy when compared to India, a behemoth that accounts for almost 18% of people on Earth.
As disparate and lacking in coherence as the diverse countries of the developing world can seem, they are where the world's economic dynamism is moving to. Morgan Stanley estimates that India's GDP is likely to more than double from current levels by 2031, which would make it the world's third-largest economy. In a long-term economic forecast covering 65 economies, Tokyo-based think tank Japan Center for Economic Research has predicted that China and India will account for 35% of the world's GDP in 2060, nearing the U.S. and European nations' combined share.
We are going to see the emergence of a truly multipolar global landscape: not only a contestation of different political centers of power, but also of ideas and values. Only 30 years after Francis Fukuyama proclaimed the "End of History" we are entering an epoch where any certainties that were considered settled – from democracy to economic liberalism and secularism – will be opened to dispute. "Like-mindedness" is going to be a strategic luxury rather than a taken-for-granted fact. And terms like the "civilized world," which make universalist claims but in fact refer to the rich countries of the West, will be relegated to the dustbin of history.
© IE Insights.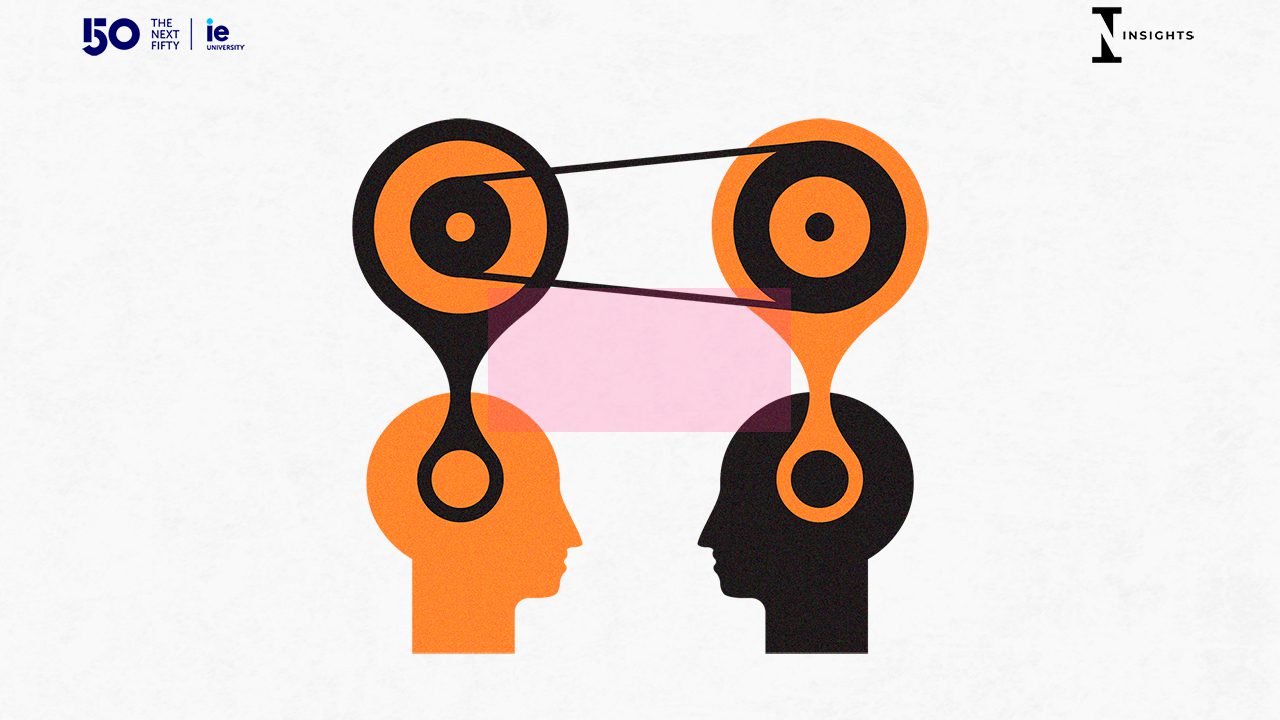 The Future of Mentoring is the Future of Management
Mentoring will help organizations be "more human" in the age of tehcnology and amplify under-represented voices.
There are five generations currently active in today's workplace. This, alongside an increased disclosure of personal characteristics (such as gender, sexuality, neurodiversity, disability, and ethnicity) is a boon to the modern-day workplace. It does also open up the opportunity for views and opinions to become polarized and disjointed, something that is particularly likely if a company culture of collaboration and inclusivity is not prioritized.
After the pandemic, multiple research studies found that leaders need to be "more human" in their approach to leading organizations. The business world now operates within a high VUCA environment and organizations must pivot their culture towards a focus on skills as opposed to jobs. However, when we talk about leadership in the future it is important to note that it is not the idea of leadership to which we have grown accustomed and, indeed, the archaic hierarchical model of leadership is already losing its effectiveness. Employees – the people who are the company – are gaining more power.
Employees are already showing us that they need to feel respected, listened to, and ultimately valued. This is where mentoring can make a difference – and in the future, it will have an increasingly prevalent role throughout organizations, not only in the capacity of HR and company culture but in a tactical, day-to-day, operational manner. Reverse and reciprocal mentoring will become the norm because of the way it helps amplify under-represented voices, voices that will demand and deserve to be heard and upon which the future success of any company will be dependent. By matching senior leaders with mentors who can provide a different perspective on the world – whether through age, ethnicity, race, sexuality, or disability – this type of mentoring is a management tool that lessens the gaps among employees and empowers them to share their views and impact change.
Mentoring is, in fact, already extremely popular. Eighty-four percent of Fortune 500 companies now offer mentoring programs and the demand for mentoring software is set to increase by 20% over the next seven years. Now, just imagine the role and shape mentoring will take twenty years from now. It will completely revolutionize what we consider today as "management."
Across all age groups, from Gen-Z to Baby Boomers, the resounding message is that individuals require career development, meaningful work, and compassionate and inspiring leadership to feel satisfied in their roles and mentoring is key in addressing these 'softer' needs of employees.
Benefits of Mentoring
Human –When we build deeper relationships at work, our network expands, we feel more supported and therefore our sense of belonging increases.
Skills enhancement – The ability to have a deeper understanding of someone else's role, whether it is directly related to what you do or not, will help to develop a growth mindset
Organizational silos reduced – Have you ever been surprised at how quickly solutions can be found when different departments simply take the time to talk to each other, in a free, non-defensive, and unhurried way?
Employee Engagement – When employees feel more connected to each other and the organization, their level of commitment increases and employee attrition decreases. This means that the discretionary effort to ensure that the best solutions are found for each other and ultimately for customers is pursued more intentionally.
The combined outcome of the above is that organizations benefit from an increase in profits through increased productivity, reduced attrition, and better customer satisfaction.
As we continue to evaluate the impact that artificial intelligence will have on the workforce, it is clear that organizations must also become more "human" if they are to retain the best talent. Mentoring will most certainly be a tool that will be implemented more widely to help achieve this.
© IE Insights.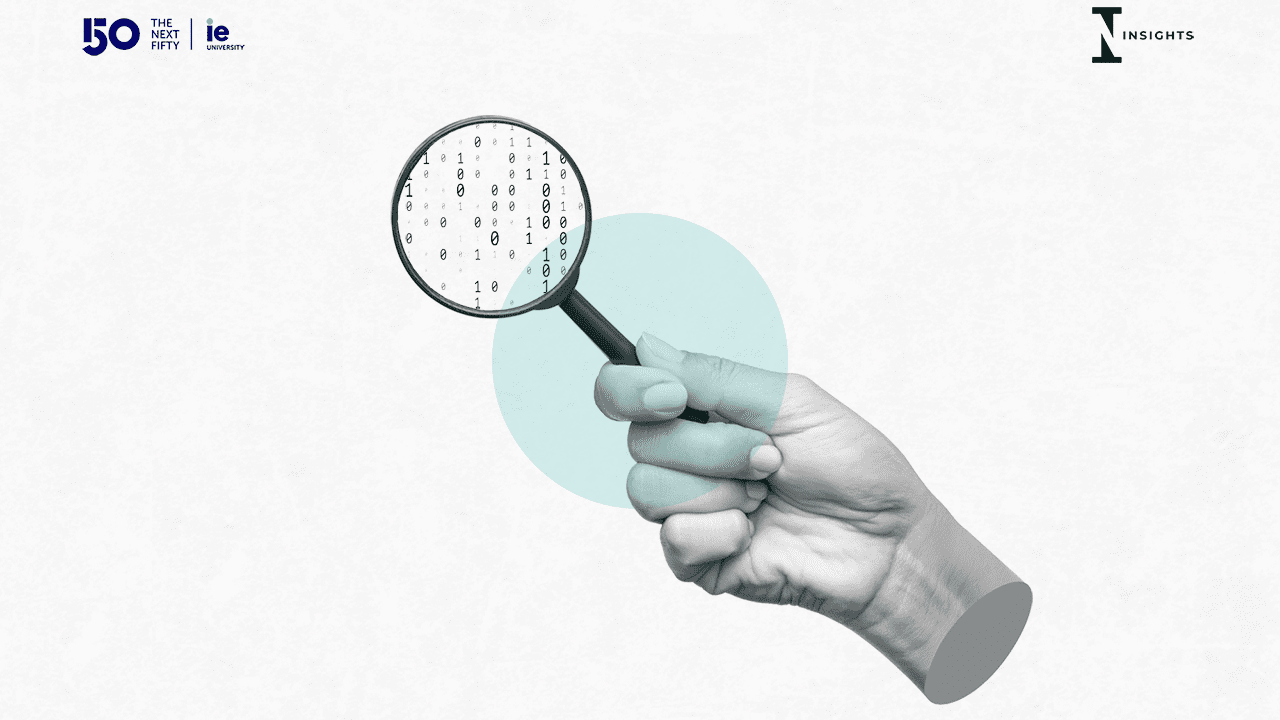 What Comes Next for Education
New technologies will create unimagined possibilities in education but the professor will remain at the heart of shaping the lives of students.
Technology is evolving at an incredible speed – and because of this, from generative and explainable AI to robots and quantum computing, the world of tomorrow is almost unrecognizable. This is the case for education. It is very difficult to predict what the future holds for learning in the next fifty years.
Education is affected by numerous factors, of which technology is only one component, though it is a major one. Societal and cultural changes, as well as economic development, will also continue to influence equitable access to education and the profound changes that are to come in regard to teaching and learning models. These forces and their outcomes are sometimes positive, sometimes detrimental, but what is apparent is that they are increasingly fast-paced and radical and, thus, another factor that will impact the future of education is our ability to accept what's yet to happen. As higher education becomes more dependent on technology, effort must be put into preparing our students for this change – in addition to ensuring that professors accept this dependence and learn how to use technological resources effectively.
Over the next 50 years, we are likely to witness a greater dependency on online and lifelong learning. New technologies such as Intelligent Tutoring Systems (ITS), computer programs that use AI to provide adaptive and personalized learning environments for students, Chatbots (and now ChatGPT), natural language processing, and conversational AI will evolve and be integrated into all disciplines and by most, if not all, higher education institutions. That is, of course, if care is taken to balance the risks and the opportunities that these technologies offer.
More universities will come to use adaptive learning and personalized curricula, because more data will be available to help us understand how students learn. Immersive experience and gamification will become the name of the new learning game. In many ways, we are already on this path. What is most important to note is that – even amongst all these new and exciting technological developments, some of which we cannot even fathom at this moment in time – the role of the professor in academia and in shaping the lives of students will strengthen as more space is opened up for AI assistance in the classroom.
Educational institutions will rely more and more on data analytics in driving decisions, primarily in curricular development, staff hiring, and program design. With the rise of automation and AI, many college degrees will disappear and be replaced by those that emphasize critical thinking, problem-solving, and creativity. Quantum computing, if and when it becomes a reality, will open the doors to new and unimagined possibilities in research and investigation. Academic institutions will be forced to develop new curricula, tools, and resources.
In all of this, we can also strive to create a future in which education is truly inclusive and diverse, a future in which we are able to address many of the stereotypes and gaps that are currently affecting our ability to teach and learn. We must do more than simply hope that the advances in technology will allow equal access to education, for it is the cornerstone of human development.
© IE Insights.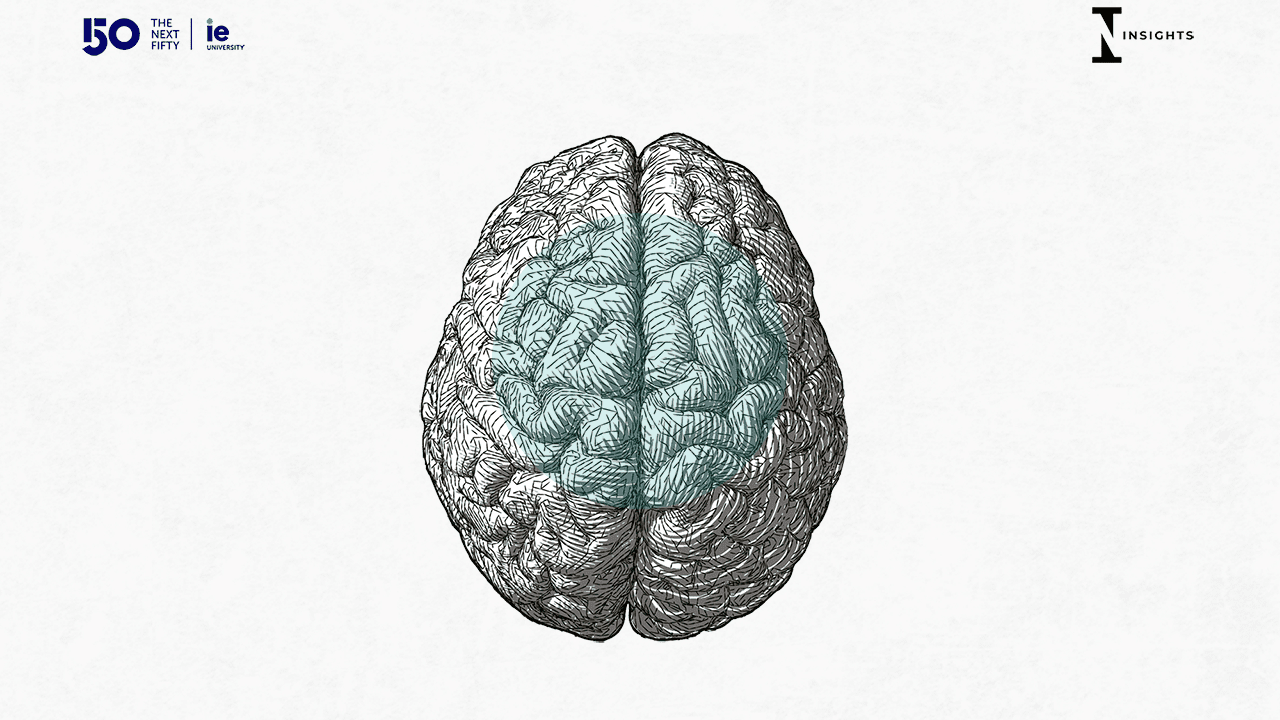 The Next Big Challenge: Redesigning Our Brain to Boost Its Capacities
Understanding the composition and function of the brain is key to unlocking its potential.
The latest advances in artificial intelligence fascinate us and represent a Copernican revolution for education, our access to knowledge and formulating a new vision of the world.
In contrast with the evolution of technologies, our bodies and our brains have evolved little over the past millennium. One of the main challenges for the next 50 years is how to redesign our brain to enhance its cognitive, intellectual, and emotional potential. The original design of our brain dates back to the age of reptiles. The new challenging environment requires a sublime shift of our intellectual capacities.
However, the brain is still the North Pole of scientists and philosophers: still largely unexplored, contested across a range of disciplines and a source of rich resources. We might have a better understanding of how we think, decide, and behave if we knew more about the composition and functioning of our brain, but much of it is uncharted territory. In recent years, a growing range of disciplines have begun exploring how our brains work, and one of the newest and most interesting is neurophilosophy, which posits that mental states, such as our thoughts, memories and feelings, have a physicochemical origin within the brain. For example, the happiness we experience when we see a loved one after an absence happens because our brain secretes certain hormones, specifically oxytocin and vasopressin, which make us more sociable, empathic, and cheerful. These processes typically involve different areas of the brain: neurons receive visual information through electrical impulses from the optic nerve; the ability to recall information is provided by memory, along with many other neuronal interactions or synapses, all of which take place within milliseconds.
We humans use our neuronal capacity throughout our lives, producing synapses as a result of learning, experience or the association of ideas and knowledge. Other mammals use their neuronal capacity for finding food, defending themselves and reproducing. That explains why mammals such as bison walk from birth and soon learn to feed themselves.
As we know, human babies are dependent on their parents up to relatively advanced ages compared to other species, during which time they develop greater intellectual capacity. In light of this marvel of evolution, we must wonder if the brains of those who succeed us over the centuries will develop an intellectual capacity we can only imagine. But as things stand, it seems more likely that artificial intelligence and machine learning will evolve much faster than the brain and perhaps develop into a more skilled species than human beings themselves.
The potential of psychopharmacology is a fascinating avenue for development and could have transformative effects on our body and our mind, including the enhancement of our brain capacities. If our brain is not going to evolve organically to keep up with technological and social change, why not resort to nanotechnology and chemistry to make us more intelligent and have richer cognitive and emotional experiences? This is not tantalizing: as has happened before, reality will likely outdo fiction.
Until our brains reach that stage of evolution, the best possible solution for expanding our mental capacities is through lifelong learning. Here, the good news is that our brain is amazingly flexible and can generate new neurons over time. Some experiments have shown that studied, intensive exercise of our intellectual faculties can facilitate the growth of neurons. Indeed, there are reasons for hope in the next 50 years.
© IE Insights.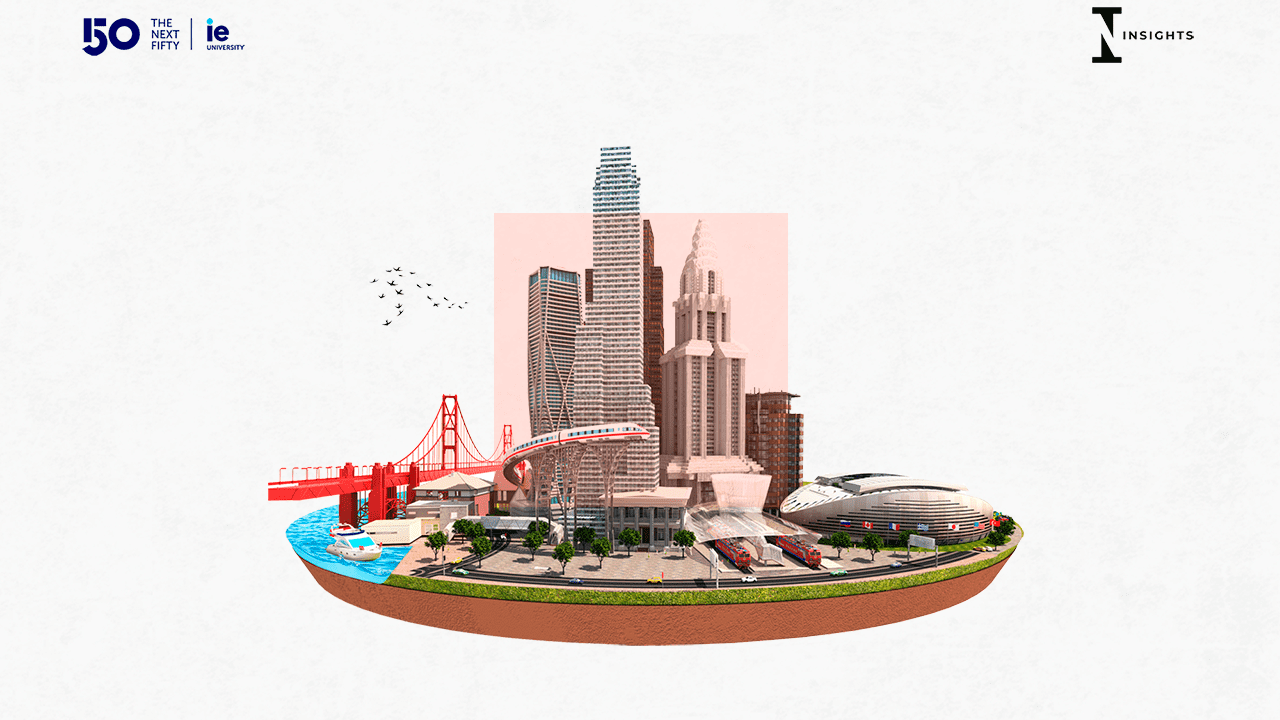 The Future of Cities
How could a post-car city work for its residents?
Almost every urbanist in Europe agrees that the future of cities should be largely car-free. I agree: cars have made cities more polluted and dangerous, have stopped children playing on the street, and they take up space that could be used for the essential purpose of city life, which is helping people meet. Imagine, for instance, all the encounters, health, and happiness that we could create by turning parking spaces into café terraces, mini-parks, vegetable gardens, ping pong tables, and so on.
But we need to think honestly about the people who will lose out from car-free cities. The deputy mayor of a big German city, which has been taking away parking spaces, muses: "People come up to me and ask, 'Where can I park my car?' I say, 'Firstly, I don't know. Secondly, it's not really my problem.'" That's an unsatisfactory answer to people who are now car-reliant. How can we make the new city work even for many of them?
They will benefit from the advent of the first autonomous vehicles likely to enter common use: driverless buses. The technology to create a driverless car that travels different routes all the time isn't there yet. Such a vehicle would also be prohibitively expensive for one household, and would mostly just perpetuate the problem of cars taking space from people. But what is within technological reach – and much more useful – is driverless buses each programmed to travel one particular route, back and forth forever. Without a human driver, the cost of a bus approximately halves. That means you could have far more buses traversing the city, reducing the need for private car ownership.
But the most important new vehicle in the post-car city will be the electric bicycle. A decent one costs about €1,000, or about the price of two months' car ownership, if you count the costs of the car's depreciation as well as petrol and repairs. E-bikes work even for older people and those in poor health. And since e-bikes can comfortably travel at 25km an hour, they can do the journey from many currently car-reliant suburbs to downtown in about half an hour. That answers a charge often made by the car lobby: that bikes only work for hipsters in city centers. E-bikes extend the domain of cycling. No wonder they are spreading fast. In the Netherlands, the most advanced bicycle country, 57% of new bike sales in 2022 were of e-bikes. Then there are cargo e-bikes, which can carry 25 kilos of freight and could replace many delivery vans.
The car-free city will only be accepted if we can make it work for most of today's drivers. Happily, that's doable.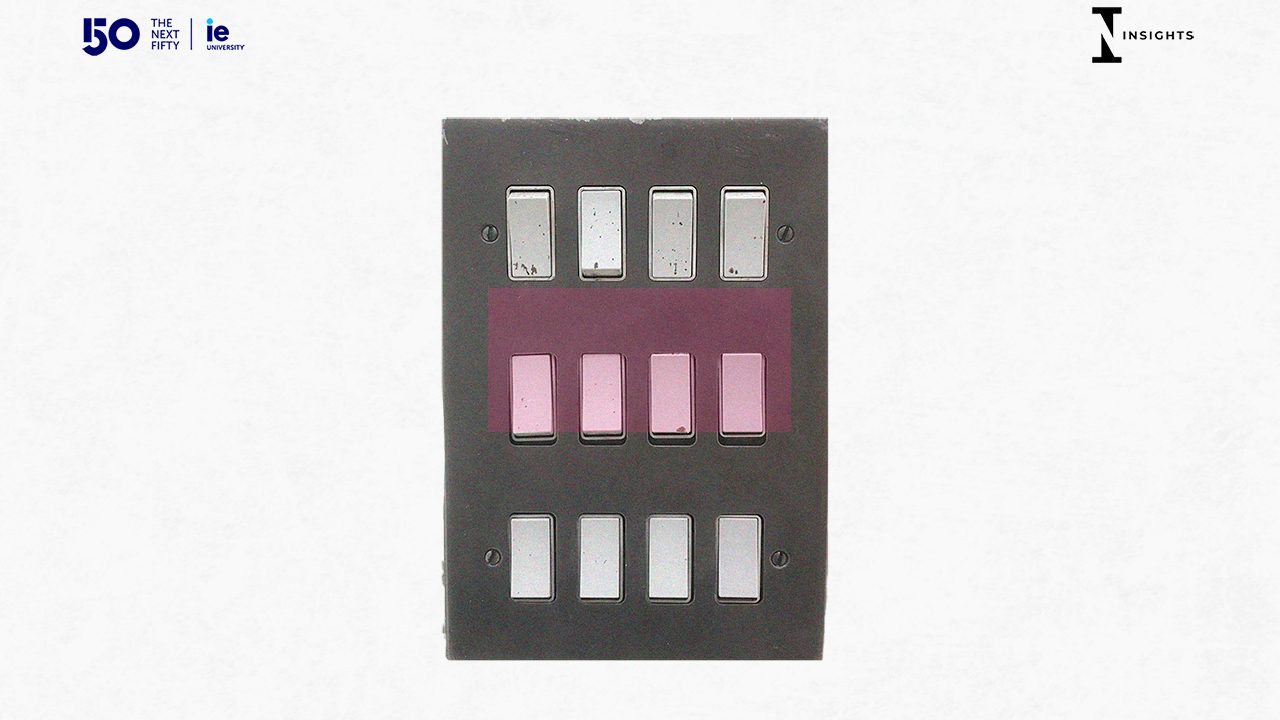 Turning on the Lights
Enabling people to find their group and making them feel special is the management challenge for the age of AI.
History, as Mark Twain observed, may not repeat itself but it certainly rhymes. And the future of management is likely to rhyme with great resonance over the forthcoming decades.
Nearly a century ago, in 1926, the Laura Spelman Rockefeller Foundation awarded a grant of $100,000 a year for five years to the Committee on Industrial Physiology of Harvard University. This was hardly headline news. But the research undertaken proved truly groundbreaking. The grant was used to explore the reality of working life. How did people really work in factories? What concerned and motivated the people actually doing the work? What factors affected their morale and productivity?
In asking such questions the researchers were taking a radically different route from their predecessors. Their aim was later described as to achieve an "intimate, habitual, intuitive familiarity with the phenomena." This eventually produced more than 20,000 interviews. The resulting experiments, run by Elton Mayo but involving other researchers (including Harvard's Fritz Roethlisberger and William Dickson), were carried out at Western Electric's Hawthorne plant in Cicero, Illinois between 1927 and 1932.
The Hawthorne studies began with experiments in which the lighting in the factory was altered. The theory was that brighter light would raise morale and, as a result, increase productivity. The researchers set out to establish the lighting level which maximized productivity without being prohibitively expensive. This seemed straightforward, simply a question of finding the balance between cost and effect.
Hawthorne workers were separated into two groups. In one group the lighting levels were increased: productivity increased. In the other group the lighting remained at its normal level: productivity increased. Lighting levels were further increased, but still the productivity levels in the two groups remained much the same.
This seemed surprisingly inconclusive. How could productivity rise when the lighting remained exactly the same? The researchers, therefore, started reducing lighting levels. They reduced the lighting in one group drastically: productivity increased. Eventually, the light was reduced to extreme dinginess. It was expected that the workers would be depressed and irritable working in moonlight. In fact, their productivity remained at a similar level, and sometimes increased. To prove the point, two workers were isolated in a very small room with minimal lighting. Their productivity continued at a healthy level.
The researchers shook their heads and contemplated what all this meant. They were confused but, being researchers, returned with a more complicated experiment. In the factory's relay assembly test room, a group of six women who assembled telephone relay switches were selected and isolated in a test room. There they were diligently observed. Conditions were changed and tinkered with. But, nothing seemed to reduce productivity.
The conclusion from the research team was that they had missed something. This something was the relationships, attitudes, feelings, and perceptions of the people involved. The research program had revolved around selecting small groups of workers to be studied. This, not surprisingly, made them feel special. For the first time they actually felt that management was interested in them. The second effect was that the people felt like they belonged to a select team. "The desire to stand well with one's fellows, the so-called human instinct of association, easily outweighs the merely individual interest and the logic of reasoning upon which so many spurious principles of management are based," commented Mayo.
History rhymes. In the age of AI and the metaverse, organizations are managed by and for humans. Simply, the management challenge of our times is to make people feel special and to enable them to identify with their group.
© IE Insights.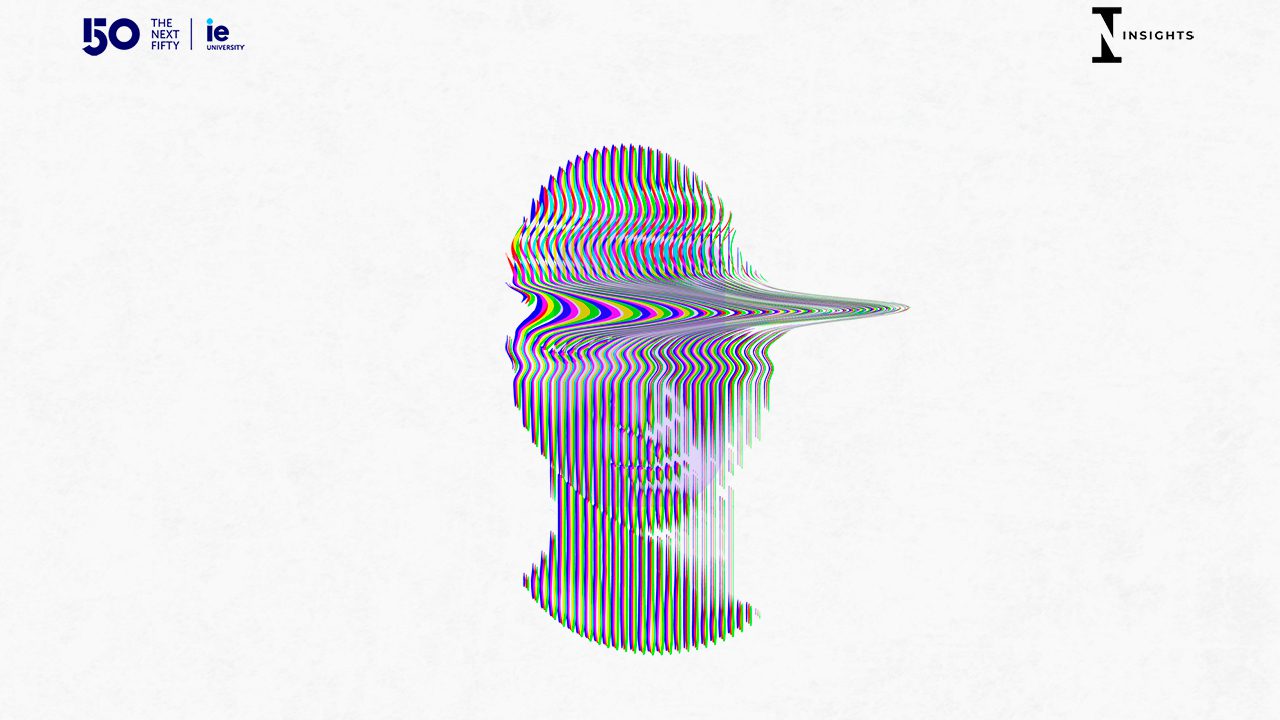 The Future of Creating, Collecting, and Curating Visual Arts
NFTs and AI artists will bring about a digital Renaissance.
Significant paradigmatic shifts are gaining popularity in the art world: online marketplaces and galleries have become the primary place to discover new artists, more collectors are purchasing digital art than ever before, and museums and galleries are adopting generative art and AI into their shows.
Saatchi Art reported that in 2022, 63% of its collectors bought NFTs, and currently MOMA is showing generative art by artist Refik Anadol, while Christie's, a major auction house, has included an NFT section on its website. Furthermore, The New York Times reports that some European galleries and museums have begun selling NFT reproductions of works by the likes of Leonardo da Vinci, Caravaggio, Raphael, and Gustav Klimt.
Overall, NFTs have been one of the biggest innovations of the last decade to drastically alter and revolutionize the art world. We look at Beeple's record-breaking Everydays, which sold at auction for $69 million in 2021 to understand why traditional visual artists are rushing into the NFT game.  
NFTs offer a number of new benefits that have previously been mostly unattainable within the old structures of the art world, including proof of ownership, the ability to earn royalties on future sales, and even directly transacting with an audience through NFT platforms such as SuperRare, Nifty Gateway, Makersplace, artists are finally finding themselves in control of their own success. This will inherently lead to an explosion in creativity – a digital Renaissance and now, more than ever before, anyone can become an artist.
In the Web3 world, community is a large aspect of NFT ownership and this is changing the way art is curated and collected. Fans can directly invest in their favorite creators and share in their successes, converting them into art collectors and art dealers. It's not just a new way of collecting — it's a new way of thinking about what collecting means and looks like. It is all about community.
It is beyond doubt that the demand for NFT art will entirely overshadow traditional art in the next five decades. Art will no longer be something to simply be looked at on a wall, computer, or mobile screen… or in a museum/gallery. Art collections will no longer need a physical home because they will be integrated into the space virtually. Instead of hanging physical paintings, placing sculptures, and developing installations, art now in the form of NFT can appear on enormous screens integrated into the vertical, horizontal, or diagonal walls or, in fact, any environment, such as outdoor parks – even deserts – creating an exciting immersive experience.
As a result, access to world-class art won't just be limited to those who can travel to major global art hubs such as Basel, Miami, Hong Kong, and New York because art fairs and exclusive events will all happen in the metaverse.
In addition, AI artists are appearing on the scene quickly and their art is being recognized. These AI artists use algorithms to analyze millions of works of art and produce their own, and are capable of producing artworks at a quicker speed than any human artist. They will undoubtedly become a force to be reckoned with in the next decades.
This shift of paradigm will lead to the elimination of intermediaries in the art world: galleries and art dealers may only exist virtually. Art collectors or fans-turned-collectors will turn themselves into art experts in this new digital space, with the assistance of AI curators.
The future is digital. Art will be created by both human and AI artists and will be entirely curated, exhibited, and collected in Web3 and the metaverse.
© IE Insights.
IDEAS TO SHAPE THE FUTURE
As part of IE University's 'The Next 50' initiative, IE Insights has invited experts from a wide variety of fields to comment on what they expect – in some cases, dare to hope for – in the coming decades.

The series is designed to help us imagine and understand our collective future on the planet and as part of society and tackle issues such as how education will change, how we will communicate, lead, and build business, our priorities in regards to global governance, diversity, sustainability, technology, as well as how we might address economic, political, and social challenges.
IDEAS TO SHAPE THE FUTURE
IDEAS TO SHAPE THE FUTURE
Marketing and the Future of Decision Making
Carlos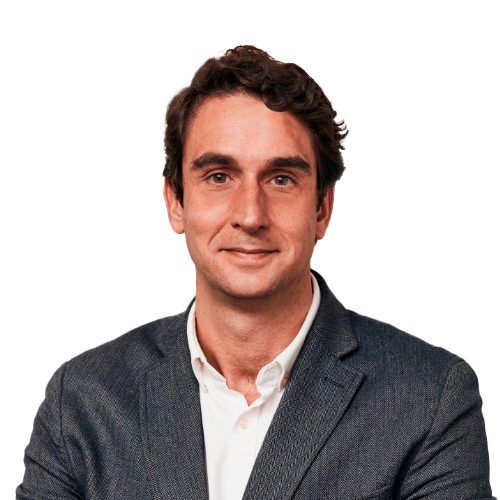 Saldaña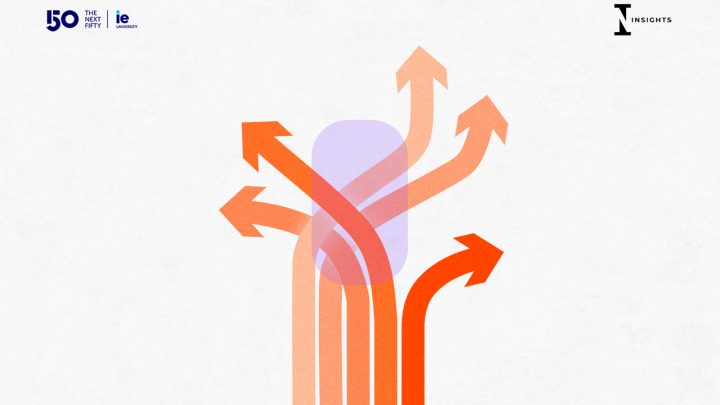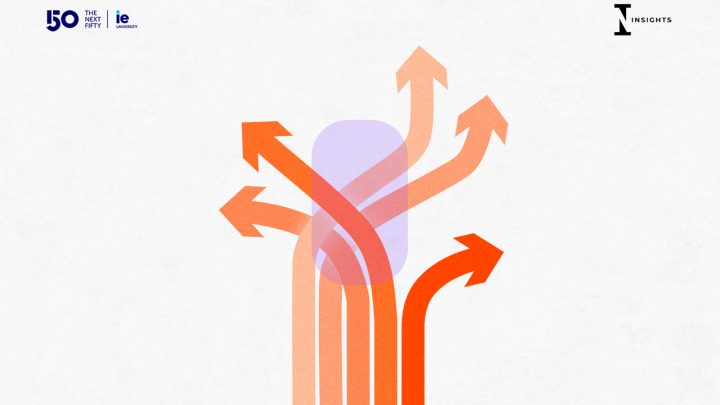 Creativity
Marketing and the Future of Decision Making
Carlos Saldaña
Read
The Future of Art and Imagination
Caroline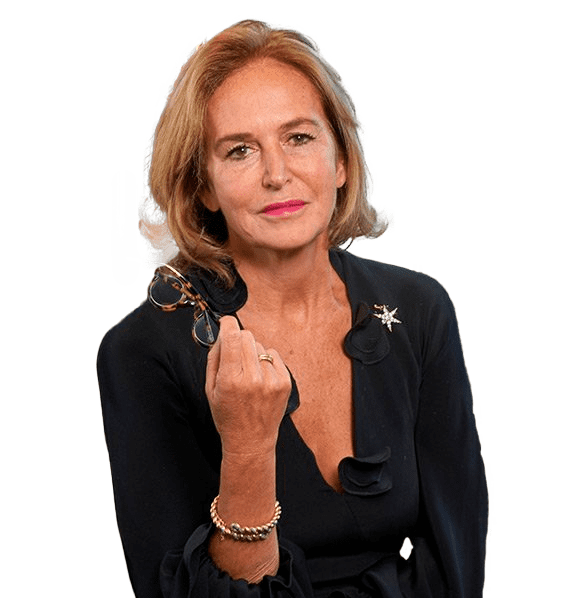 Michel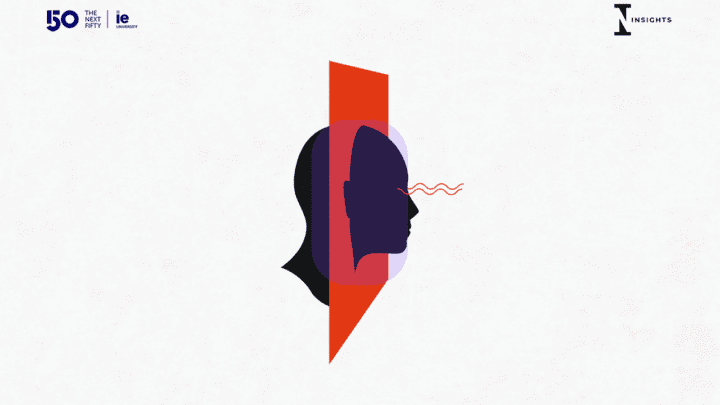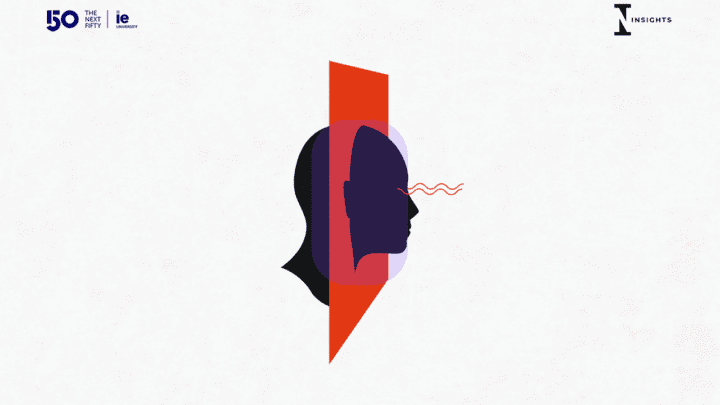 Creativity
The Future of Art and Imagination
Caroline Michel
Read
Artificial Intelligence as an Essential Part of the Future of Higher Education
Diego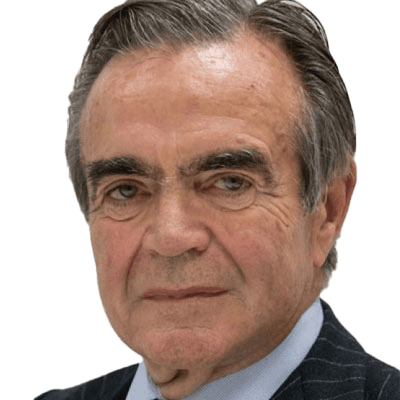 del Alcázar Silvela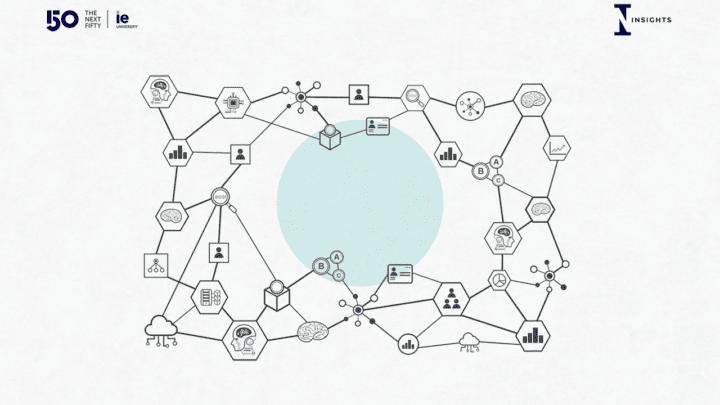 Diego
del Alcázar Silvela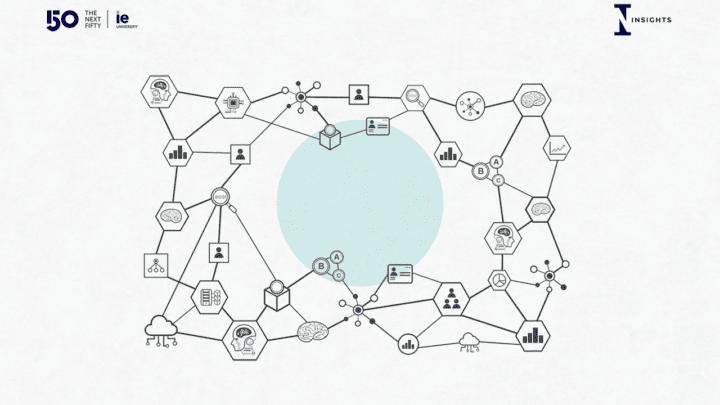 Education
Artificial Intelligence as an Essential Part of the Future of Higher Education
Diego del Alcázar Silvela
Read
Brave New World
Diego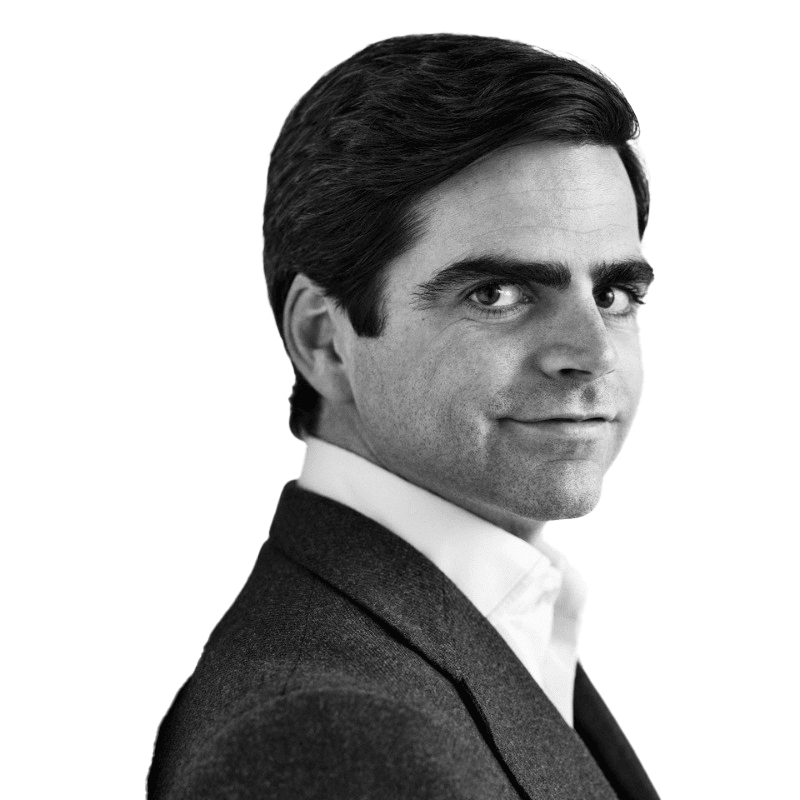 del Alcázar Benjumea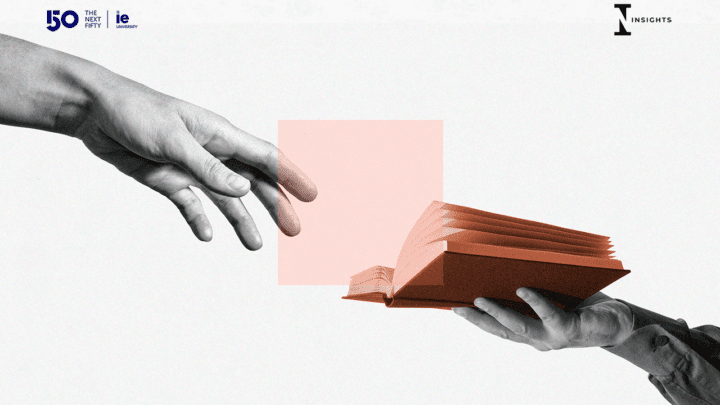 Diego
del Alcázar Benjumea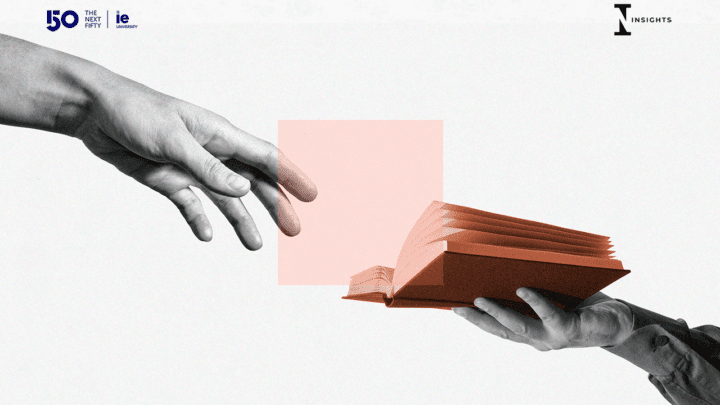 Society
Brave New World
Diego del Alcázar Benjumea
Read
Breakthroughs in Science and Technology: Sci-Fi Made Real
Ikhlaq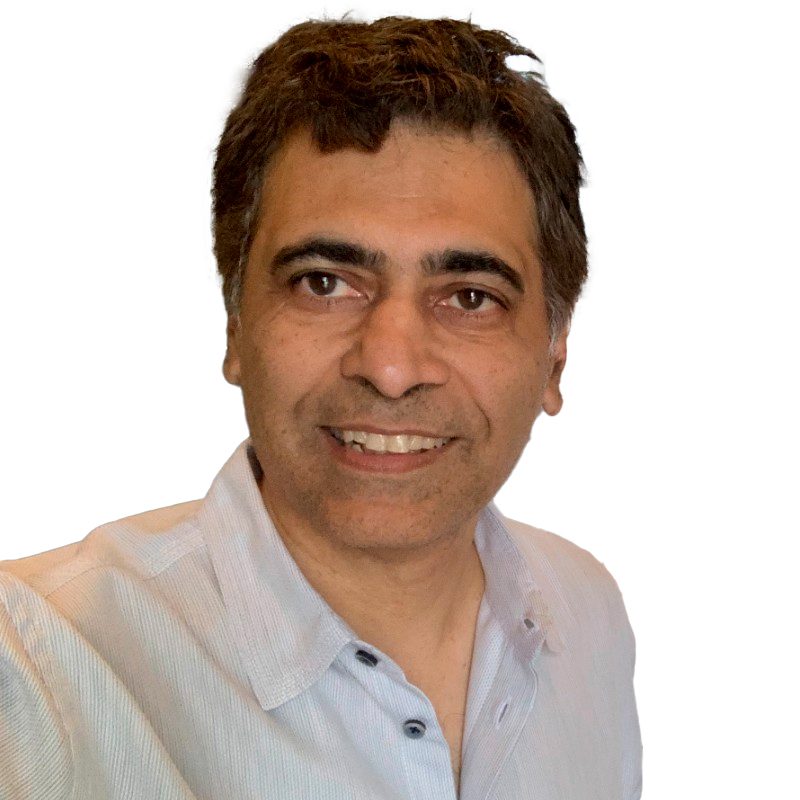 Sidhu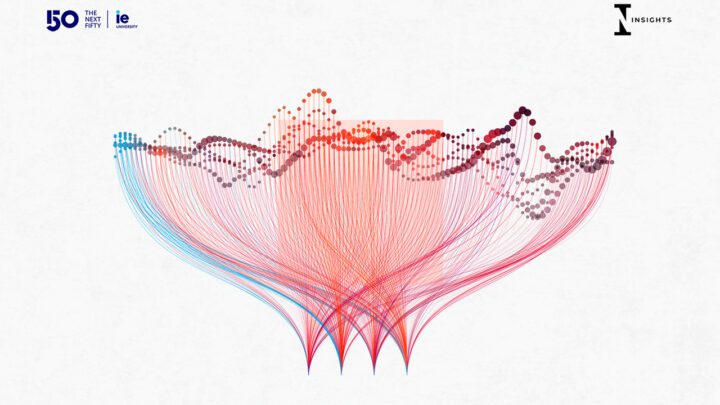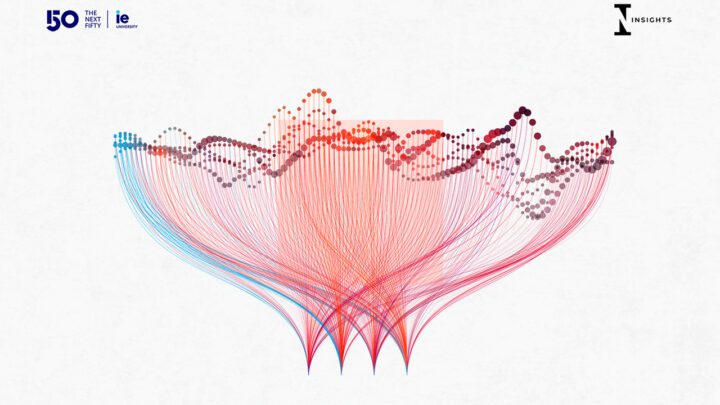 Society
Breakthroughs in Science and Technology: Sci-Fi Made Real
Ikhlaq Sidhu
Read
The Future Union of Nature and Quantum
Isabela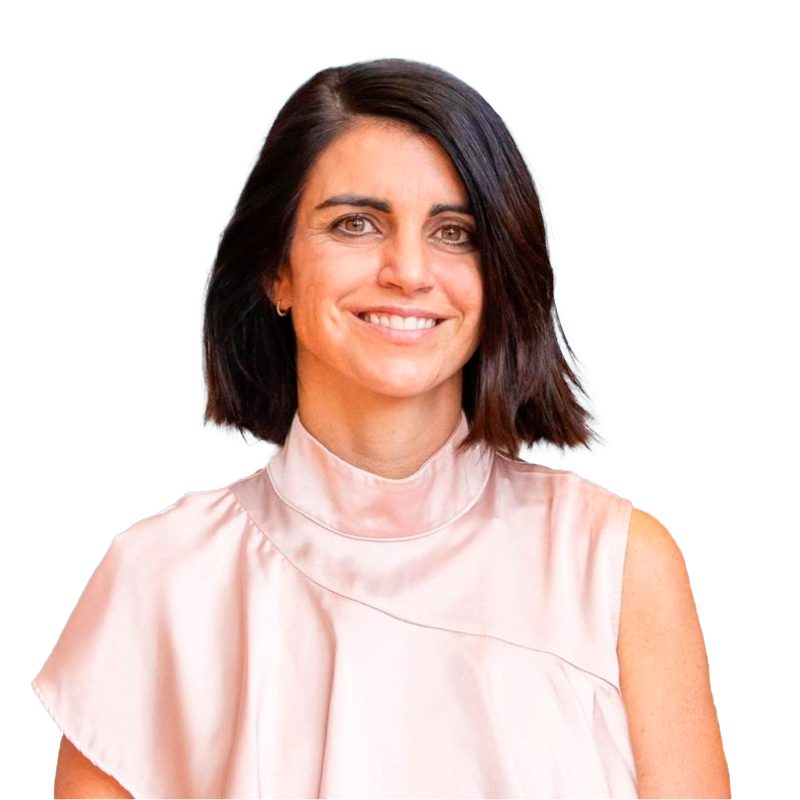 Del Alcázar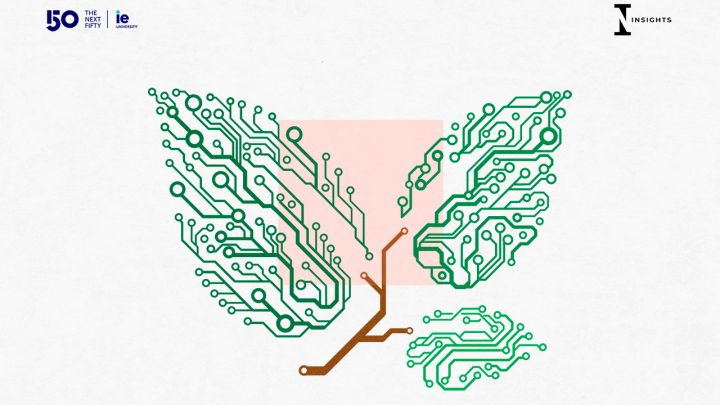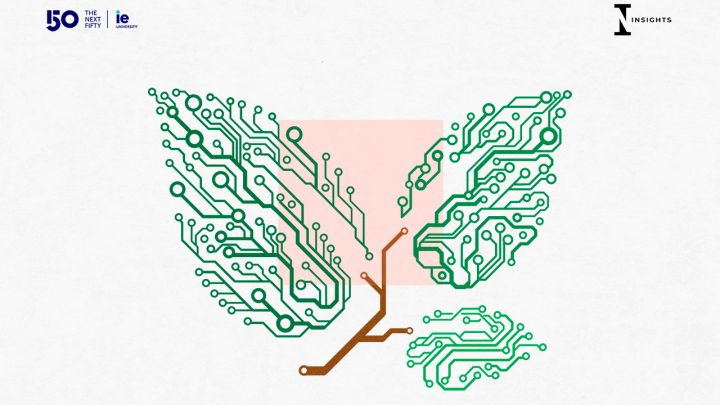 Society
The Future Union of Nature and Quantum
Isabela Del Alcázar
Read
Music in the Age of Technology
Jack Adams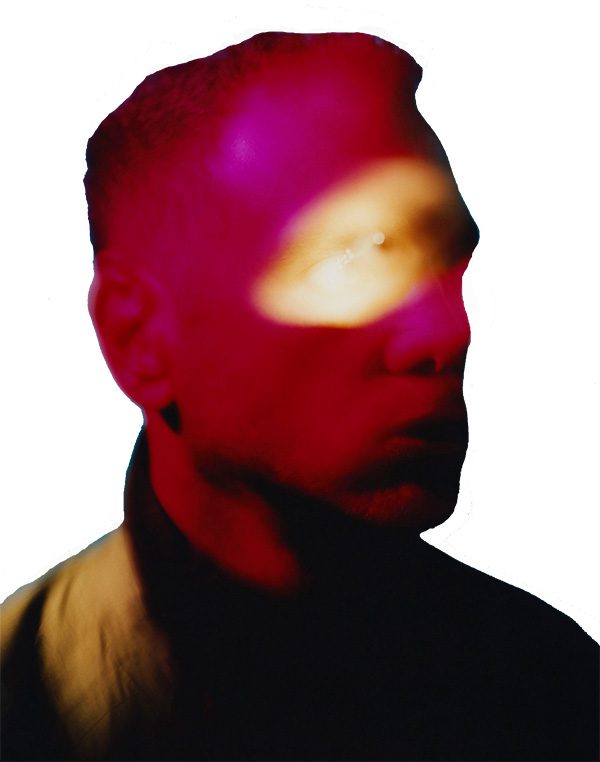 / Mumdance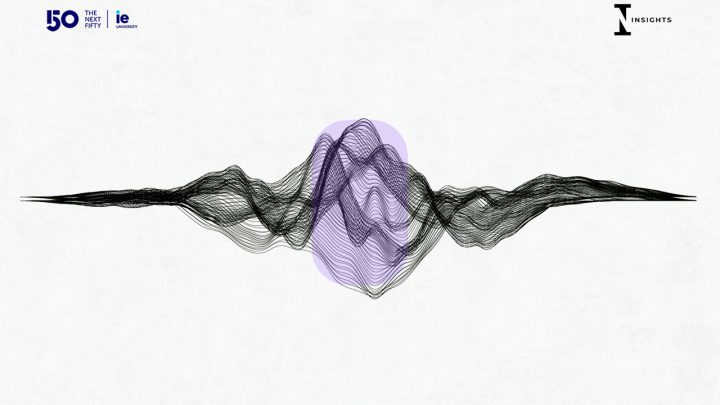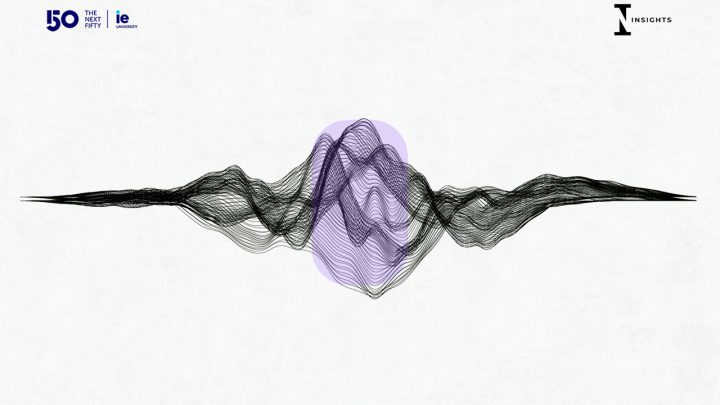 Creativity
Music in the Age of Technology
Jack Adams / Mumdance
Read
What Is the Future of Cybersecurity?
José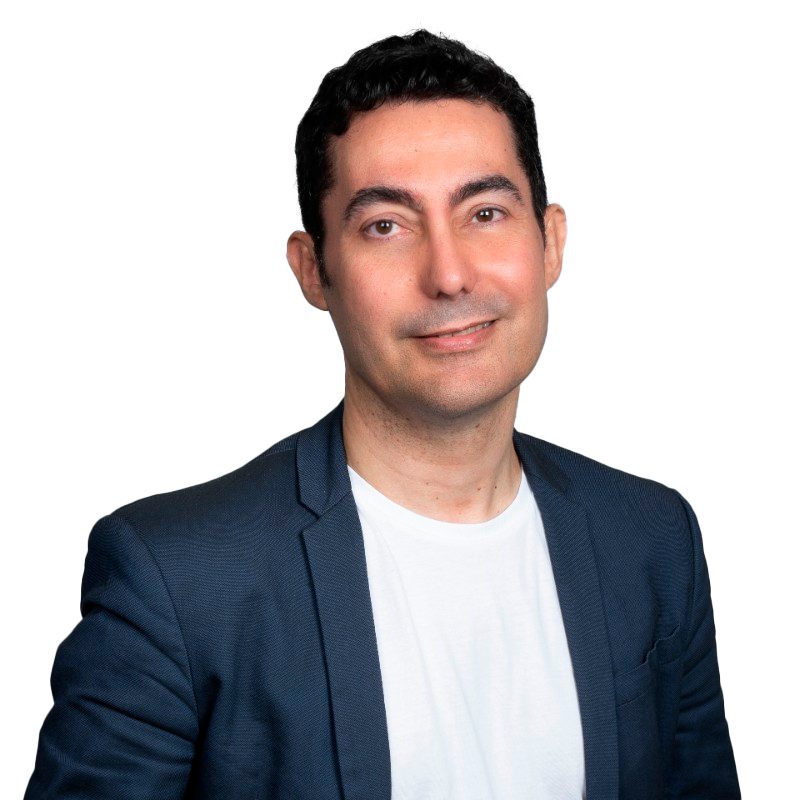 Esteves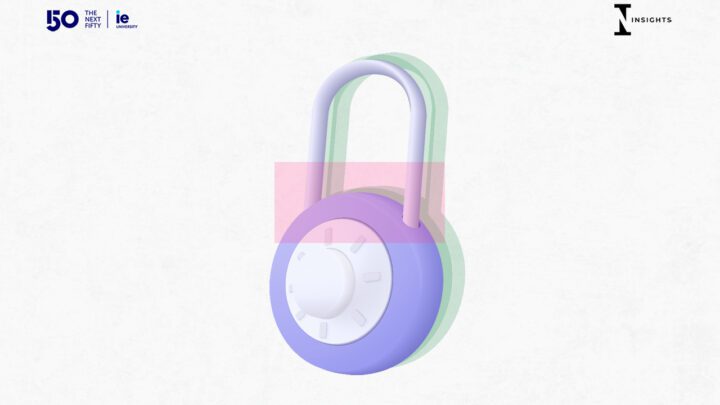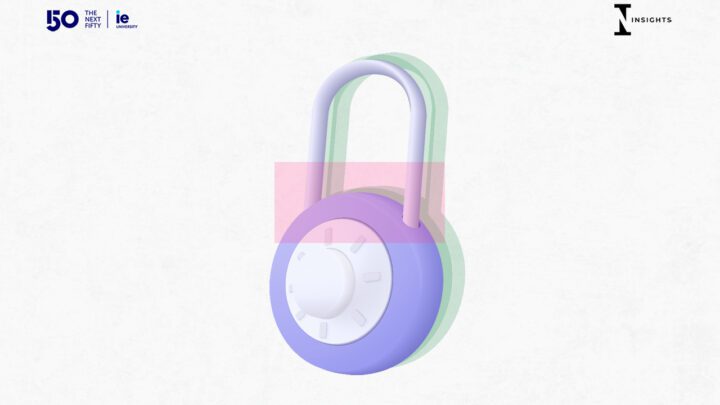 Power
What Is the Future of Cybersecurity?
José Esteves
Read
The Future of Language
Lane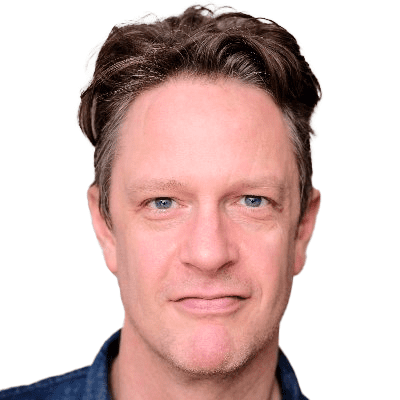 Greene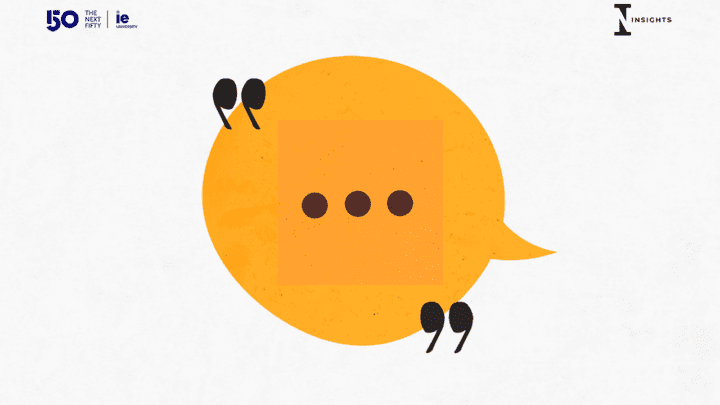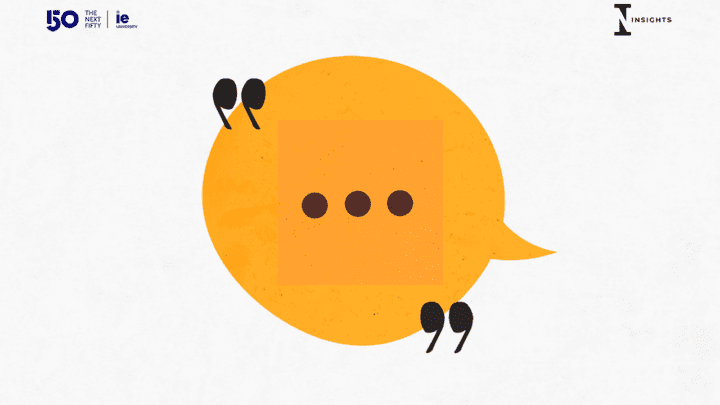 Society
The Future of Language
Lane Greene
Read
What's Ahead for Entrepreneurship and Innovation
Lolita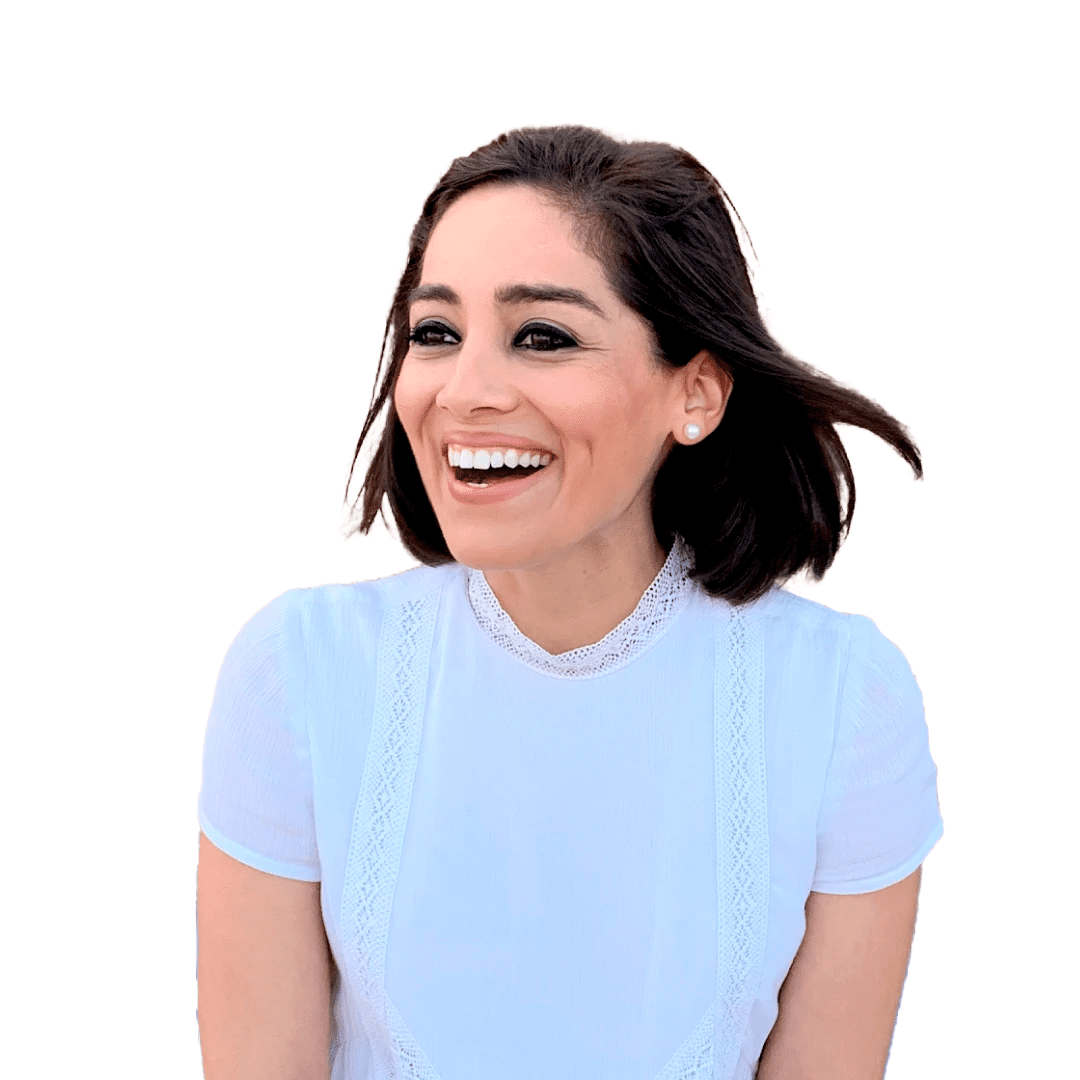 Taub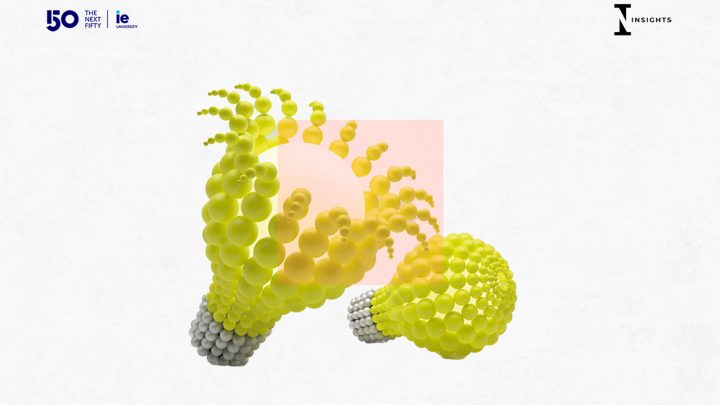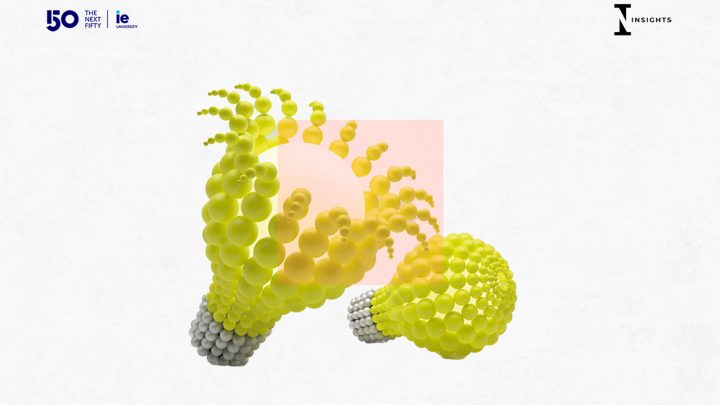 Society
What's Ahead for Entrepreneurship and Innovation
Lolita Taub
Read
What Is the Future of Democracy?
Manuel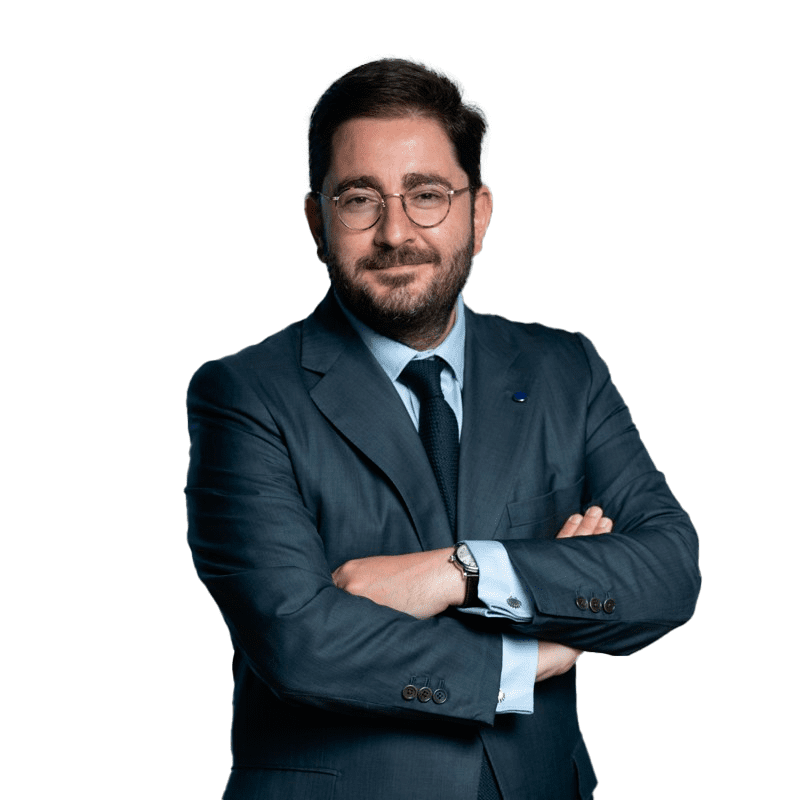 Muñiz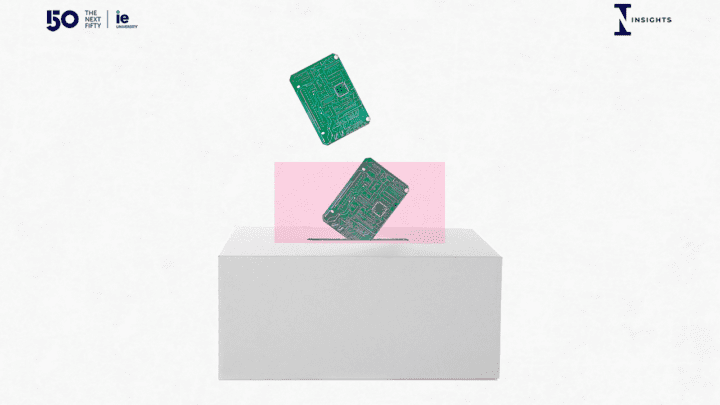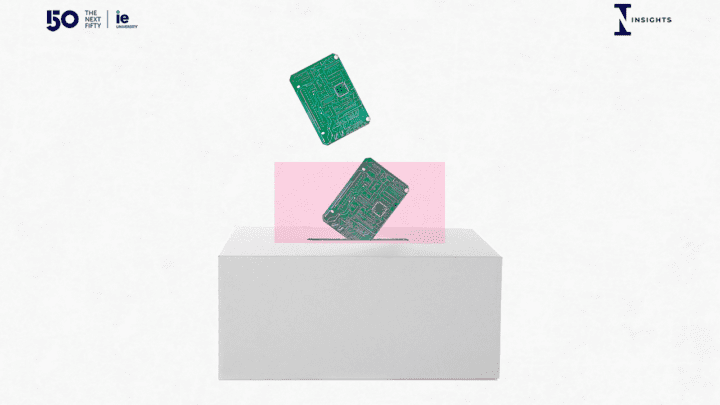 Power
What Is the Future of Democracy?
Manuel Muñiz
Read
The Future of Health, Well-being and Human Potential
Mario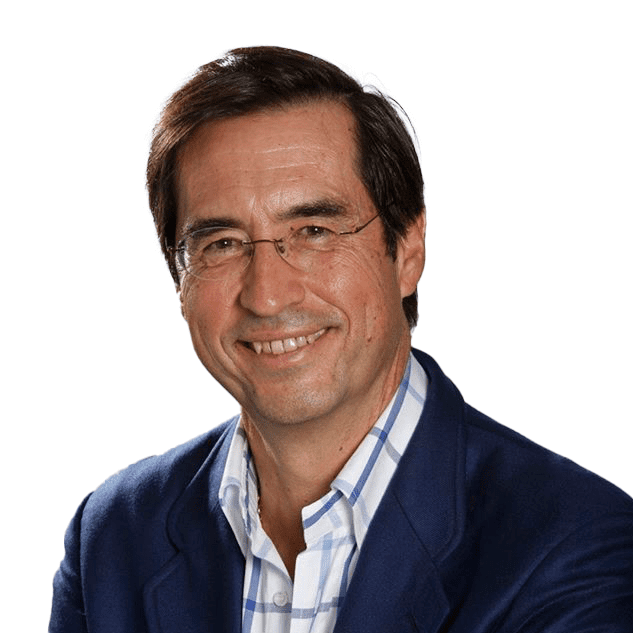 Alonso Puig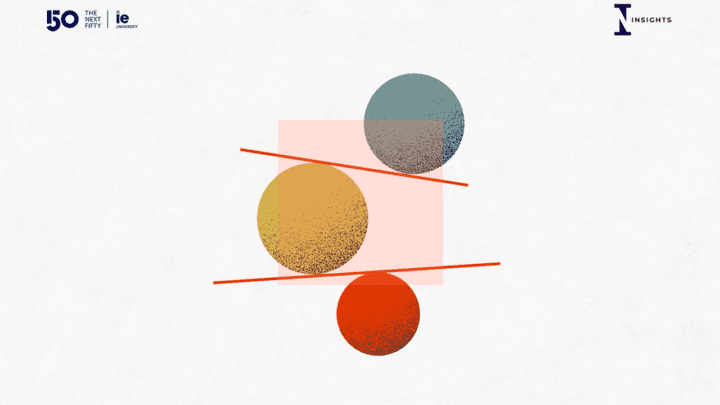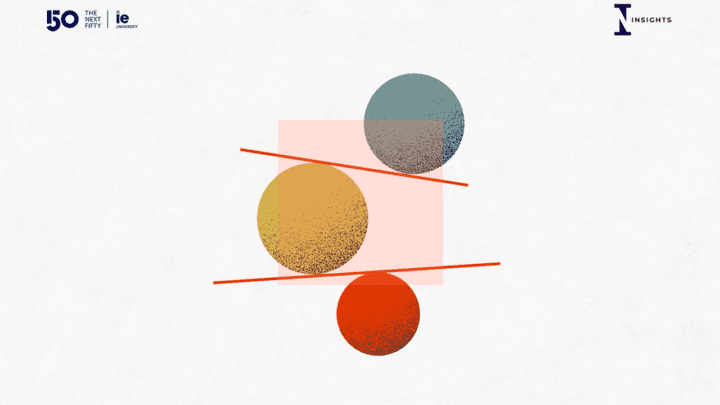 Society
The Future of Health, Well-being and Human Potential
Mario Alonso Puig
Read
What are the Future Game Changers in Architecture?
Martha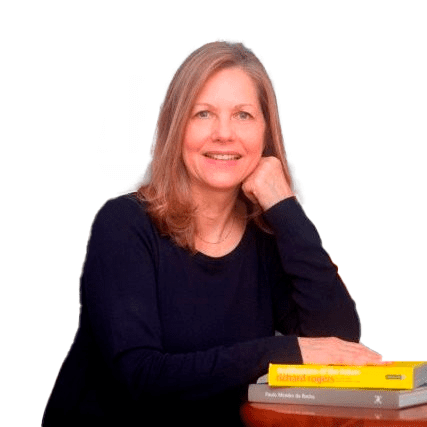 Thorne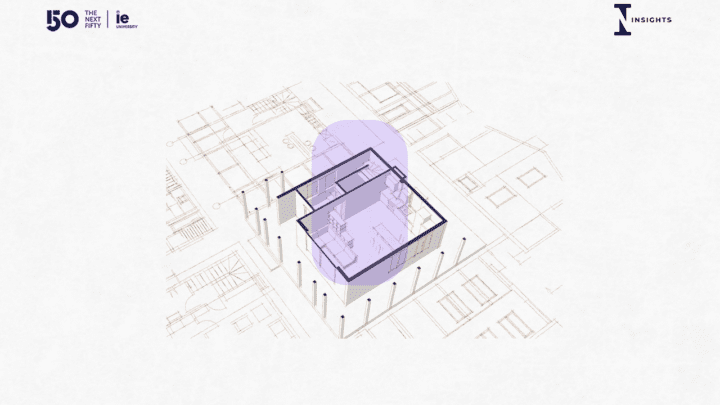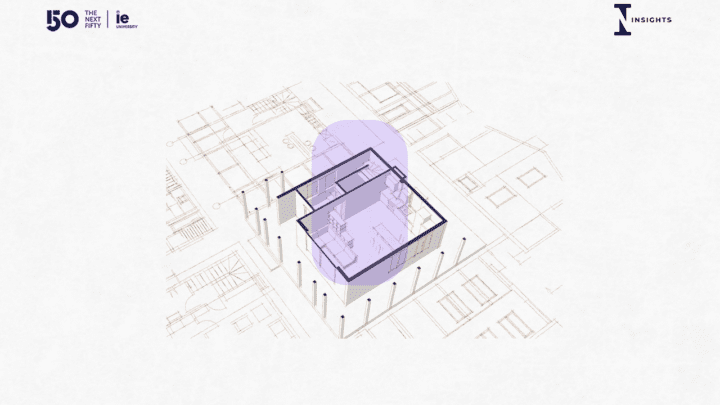 Creativity
What are the Future Game Changers in Architecture?
Martha Thorne
Read
Our Multipolar Future
Pallavi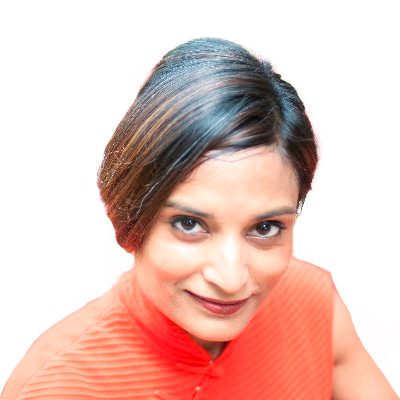 Aiyar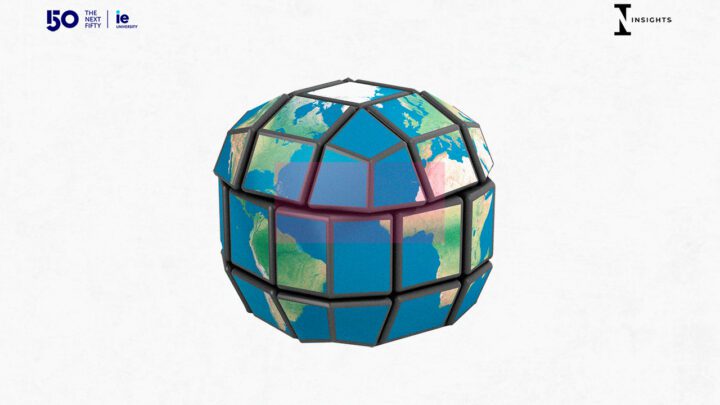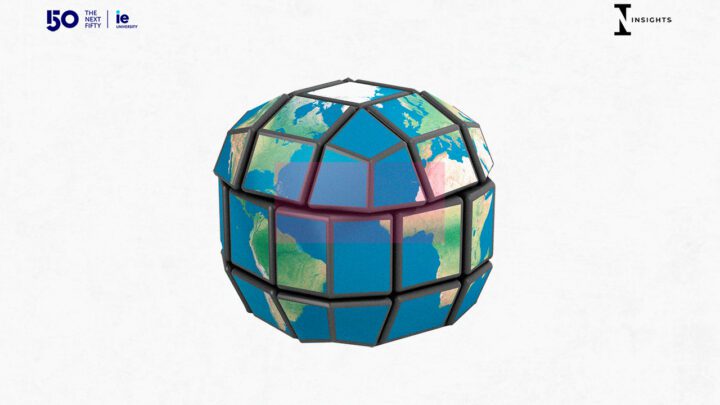 Power
Our Multipolar Future
Pallavi Aiyar
Read
The Future of Mentoring is the Future of Management
Patrice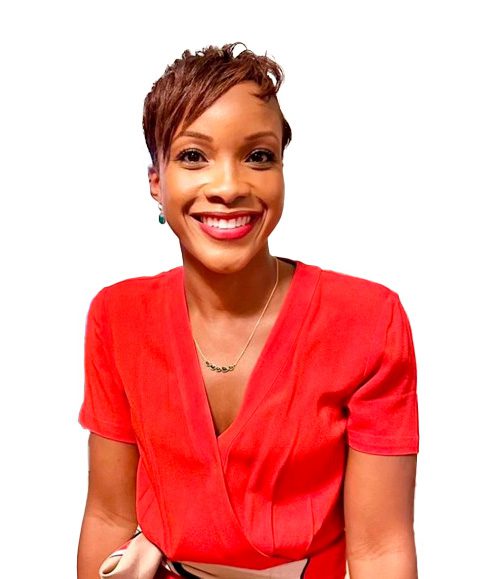 Gordon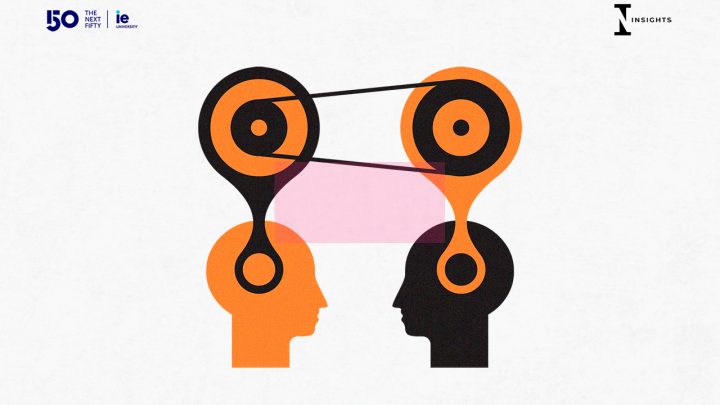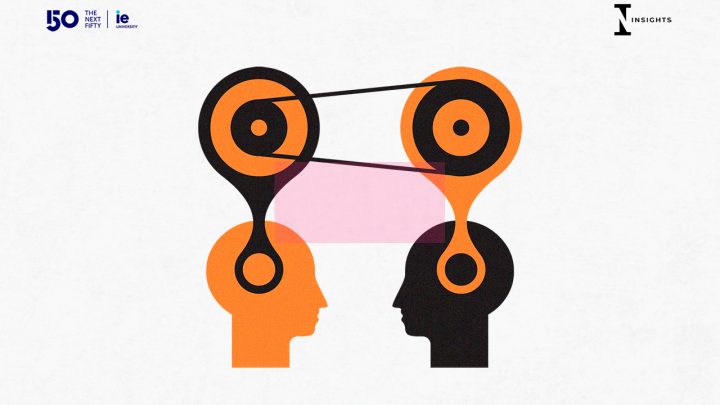 Power
The Future of Mentoring is the Future of Management
Patrice Gordon
Read
What Comes Next for Education
Rafif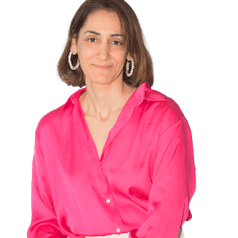 Srour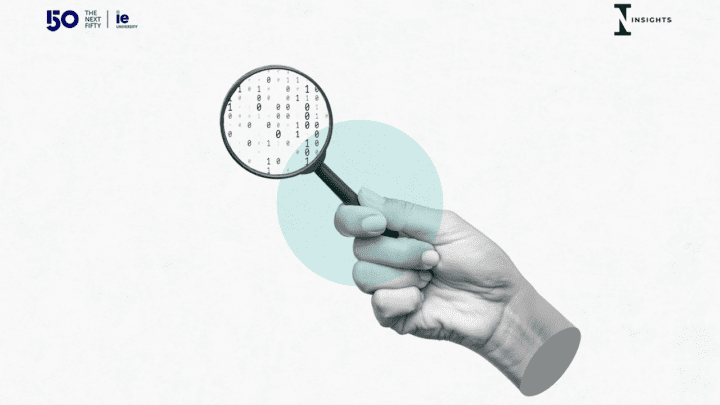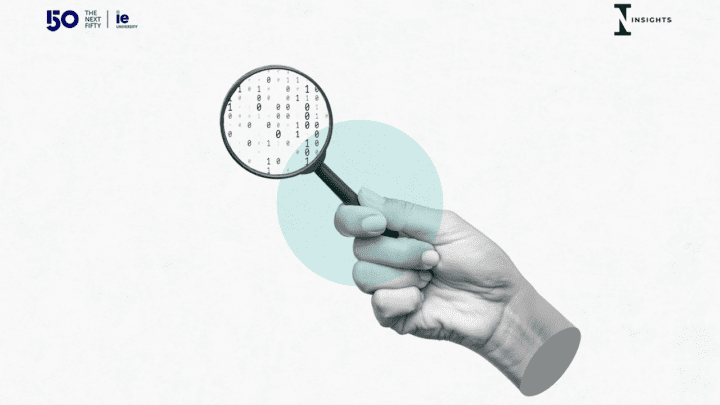 Education
What Comes Next for Education
Rafif Srour
Read
The Next Big Challenge: Redesigning Our Brain to Boost Its Capacities
Santiago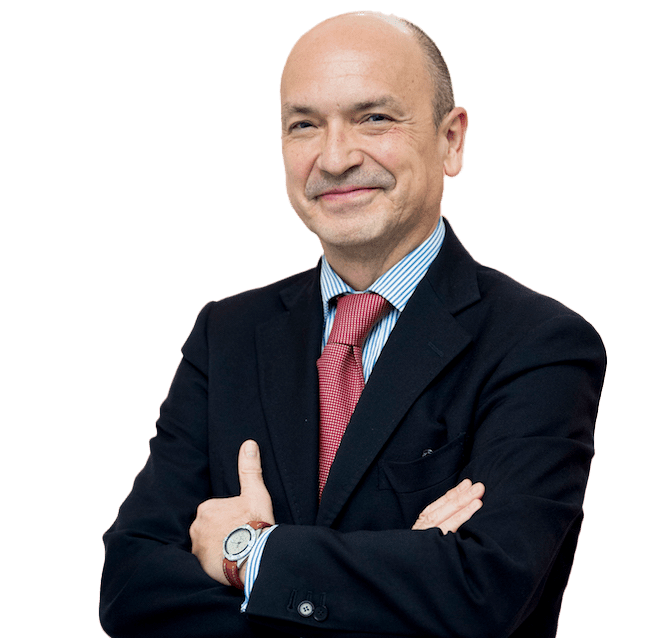 Iñiguez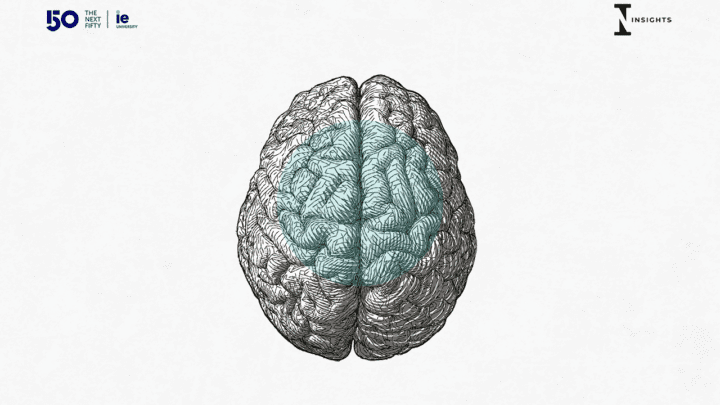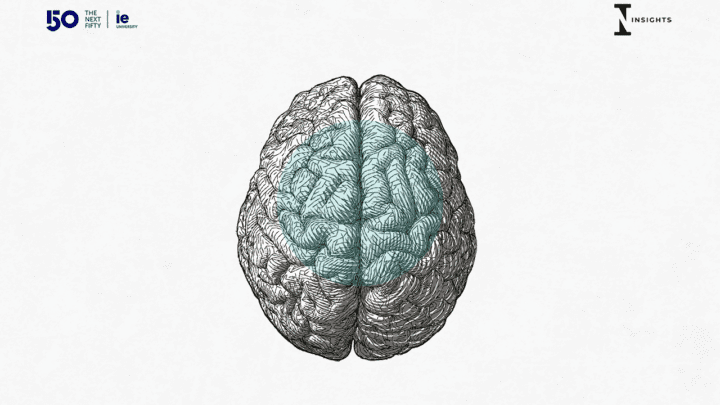 Education
The Next Big Challenge: Redesigning Our Brain to Boost Its Capacities
Santiago Iñiguez
Read
The Future of Cities
Simon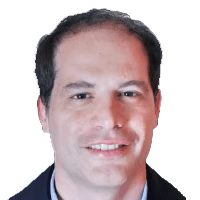 Kuper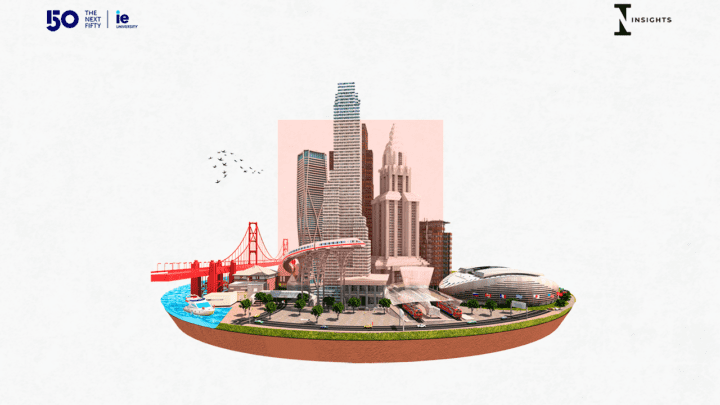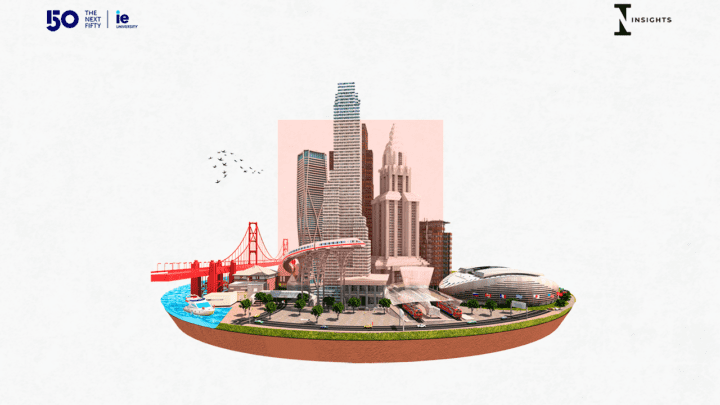 Society
The Future of Cities
Simon Kuper
Read
Turning on the Lights
Stuart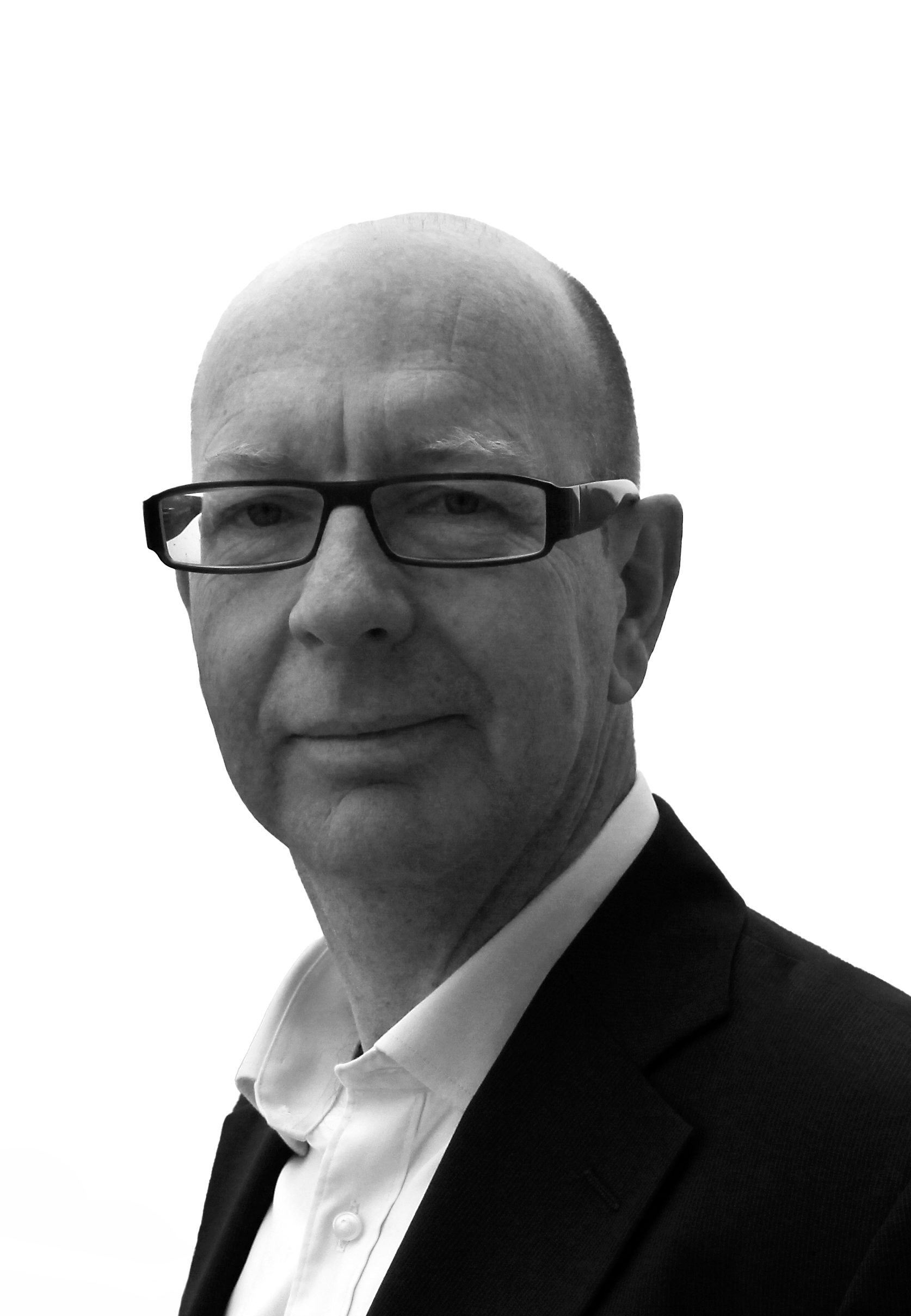 Crainer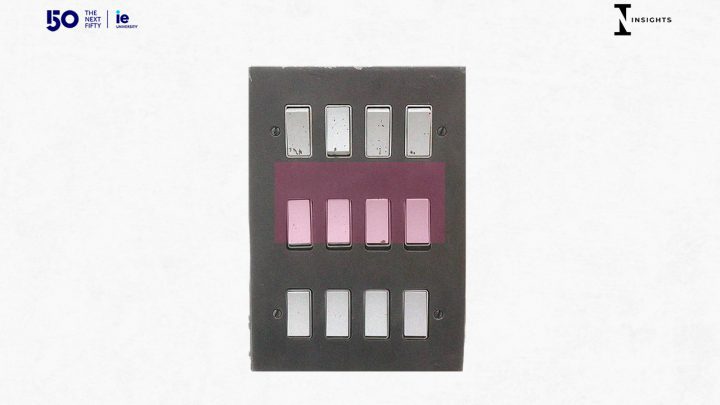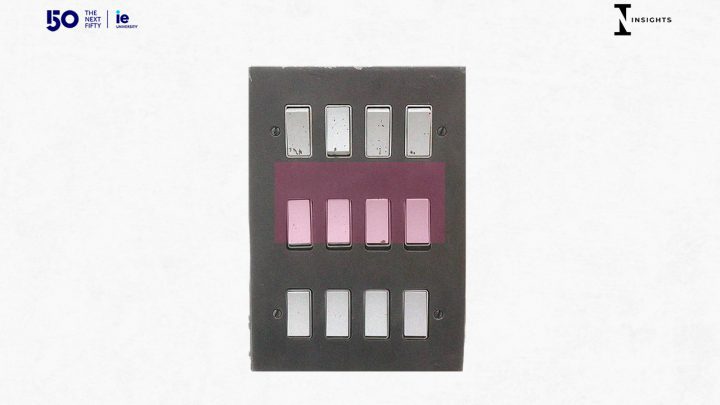 Power
Turning on the Lights
Stuart Crainer
Read
The Future of Creating, Collecting, and Curating Visual Arts
Viet Ha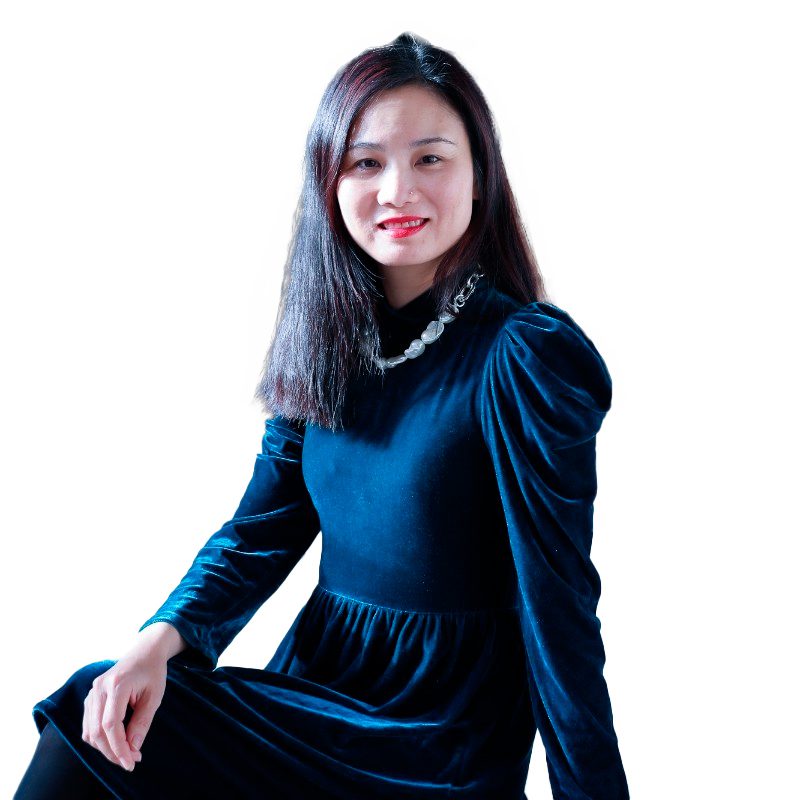 Tran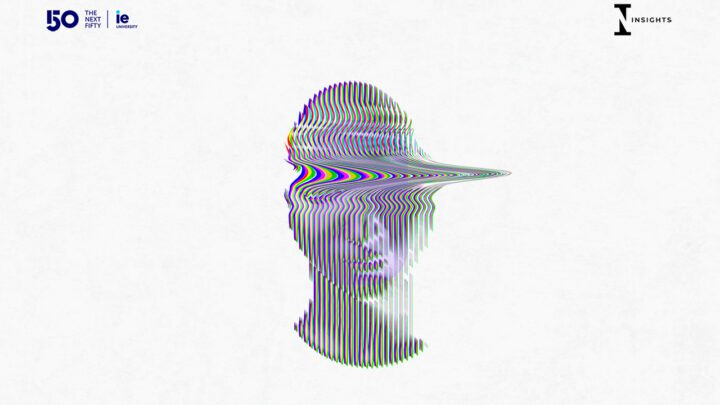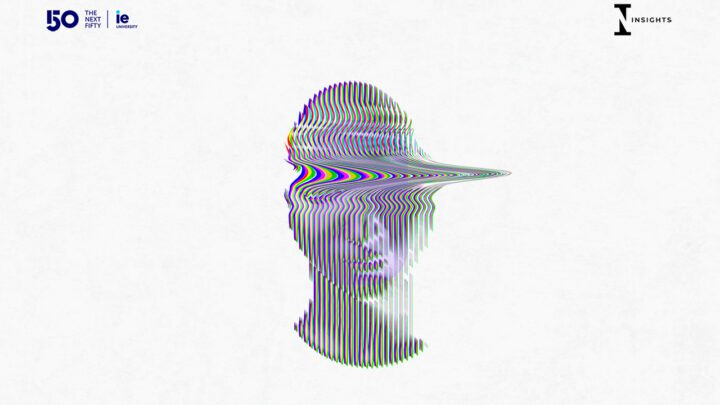 Creativity
The Future of Creating, Collecting, and Curating Visual Arts
Viet Ha Tran
Read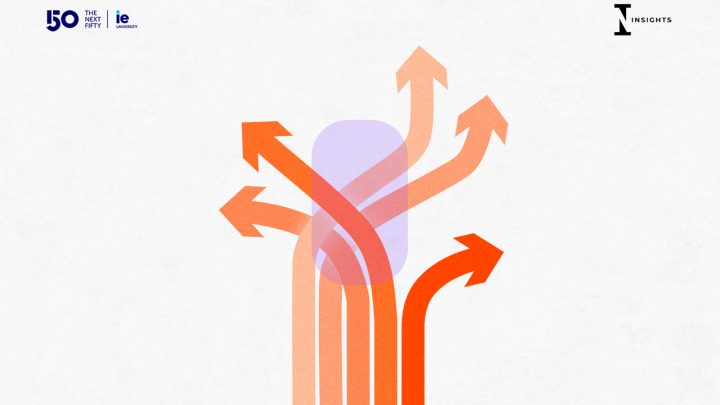 Creativity
Marketing and the Future of Decision Making
Carlos Saldaña
Read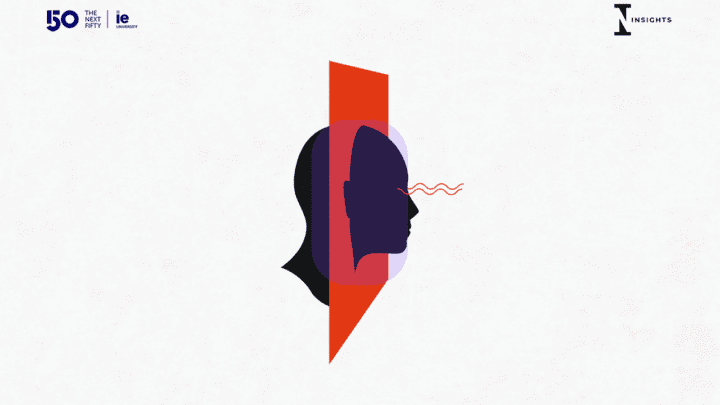 Creativity
The Future of Art and Imagination
Caroline Michel
Read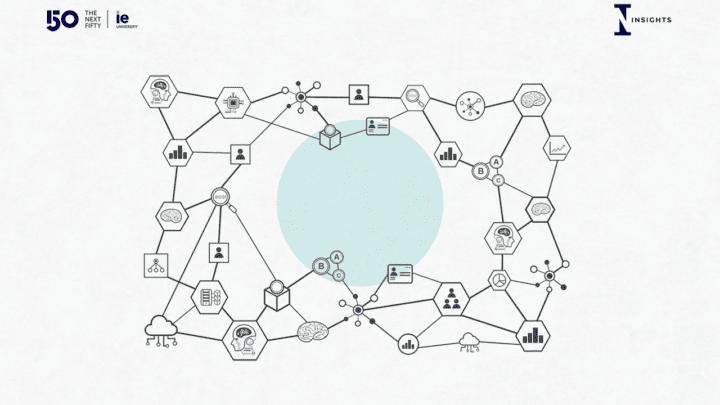 Education
Artificial Intelligence as an Essential Part of the Future of Higher Education
Diego del Alcázar Silvela
Read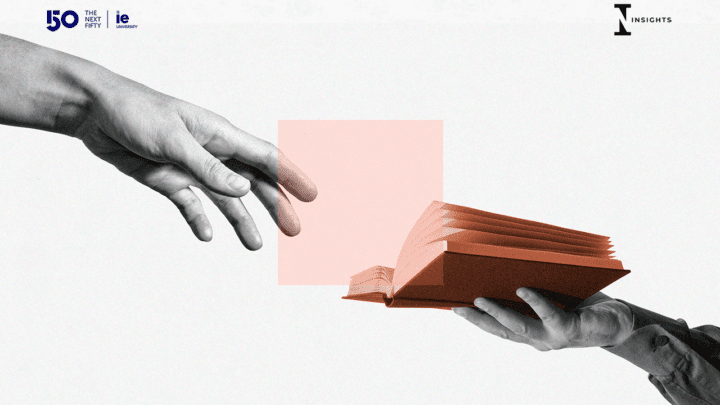 Society
Brave New World
Diego del Alcázar Benjumea
Read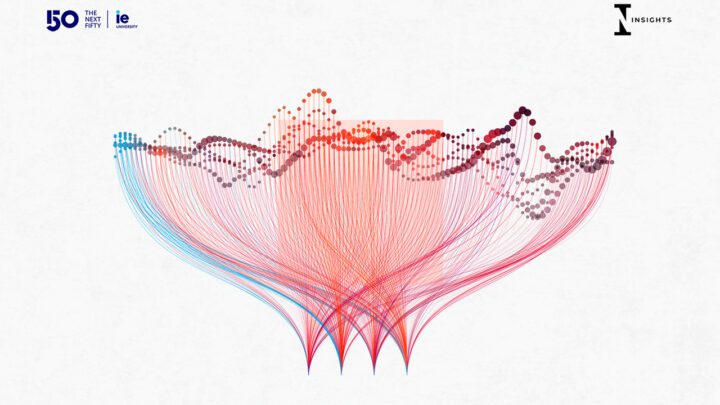 Society
Breakthroughs in Science and Technology: Sci-Fi Made Real
Ikhlaq Sidhu
Read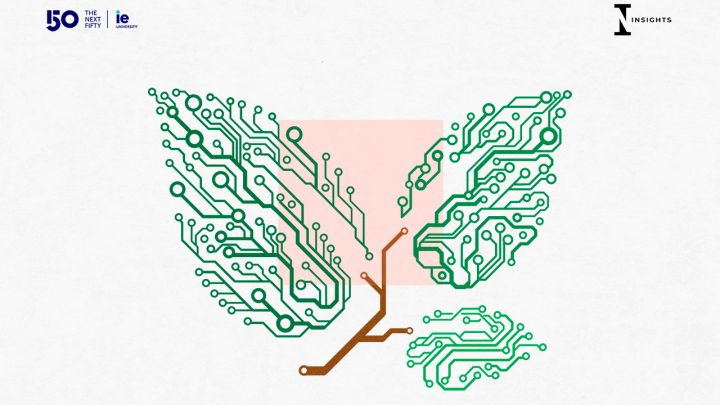 Society
The Future Union of Nature and Quantum
Isabela Del Alcázar
Read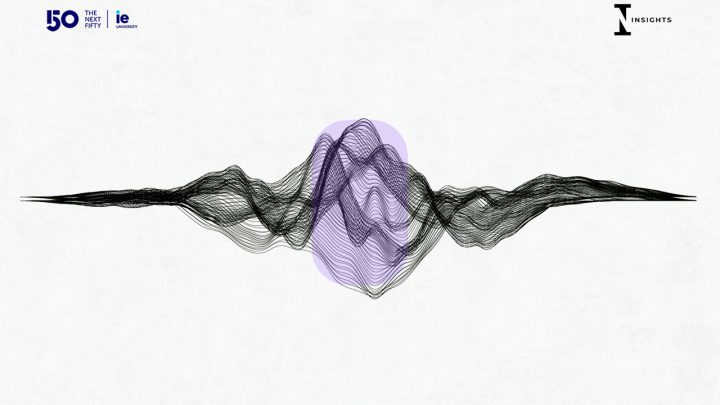 Creativity
Music in the Age of Technology
Jack Adams / Mumdance
Read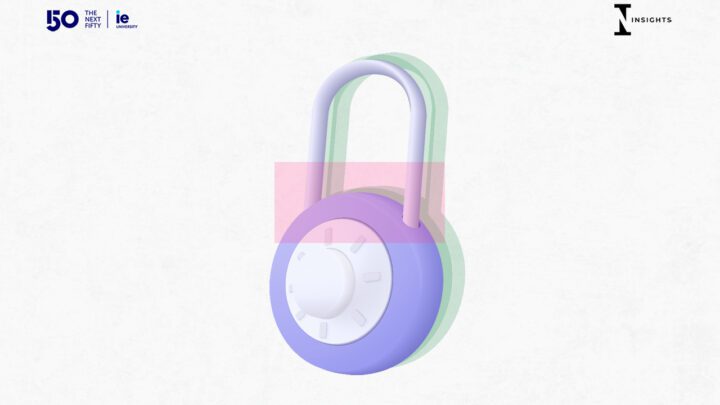 Power
What Is the Future of Cybersecurity?
José Esteves
Read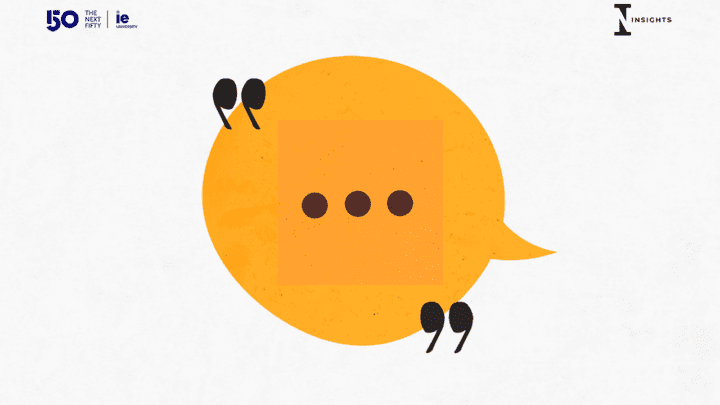 Society
The Future of Language
Lane Greene
Read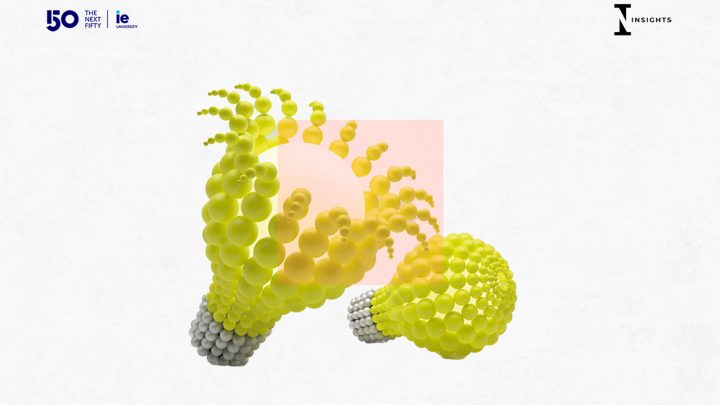 Society
What's Ahead for Entrepreneurship and Innovation
Lolita Taub
Read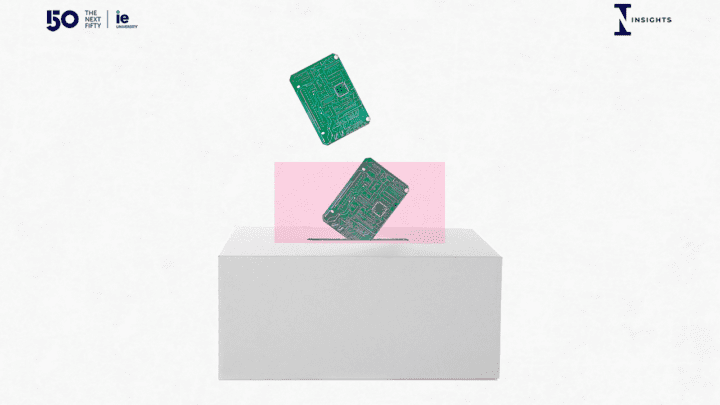 Power
What Is the Future of Democracy?
Manuel Muñiz
Read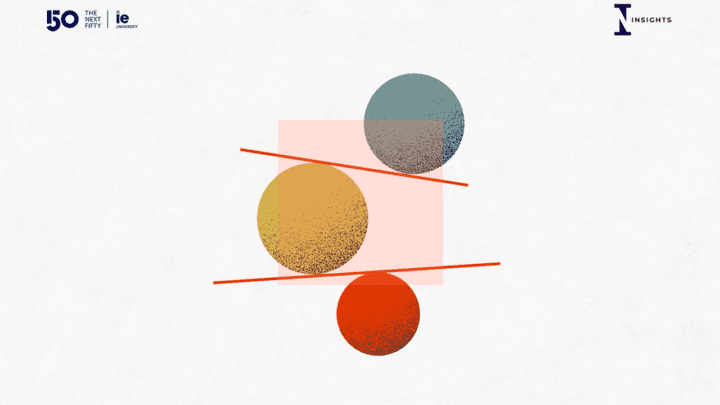 Society
The Future of Health, Well-being and Human Potential
Mario Alonso Puig
Read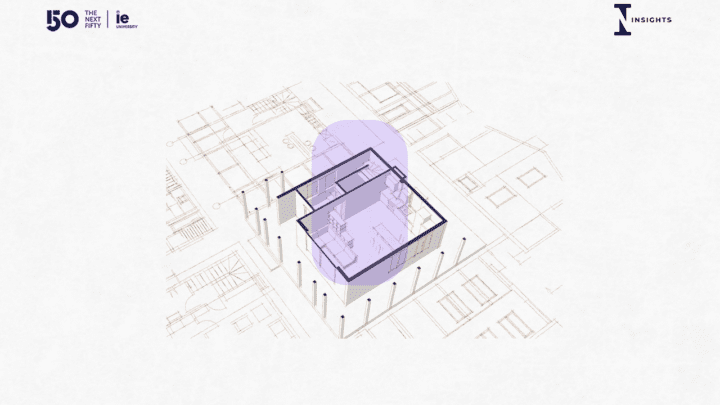 Creativity
What are the Future Game Changers in Architecture?
Martha Thorne
Read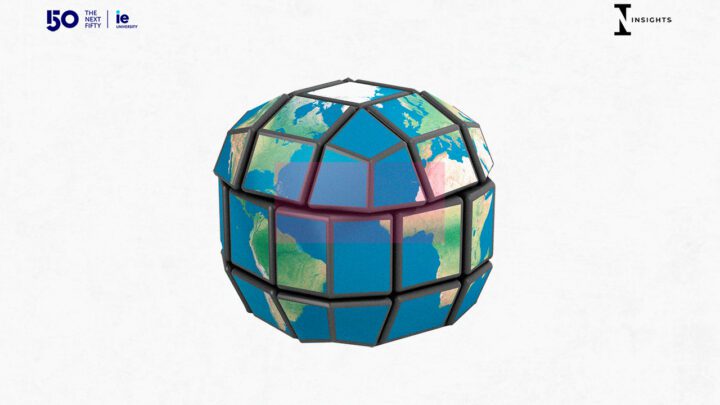 Power
Our Multipolar Future
Pallavi Aiyar
Read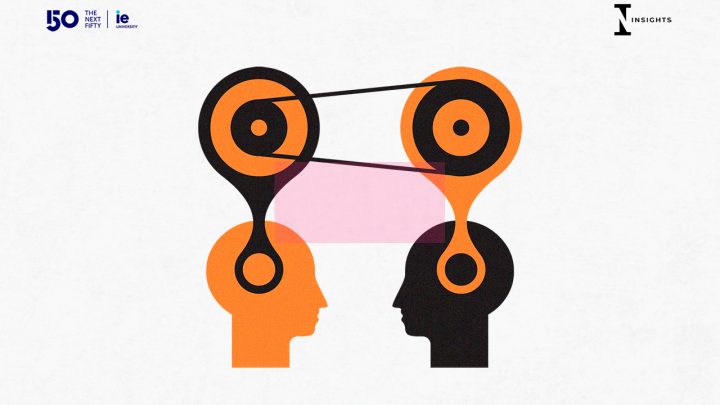 Power
The Future of Mentoring is the Future of Management
Patrice Gordon
Read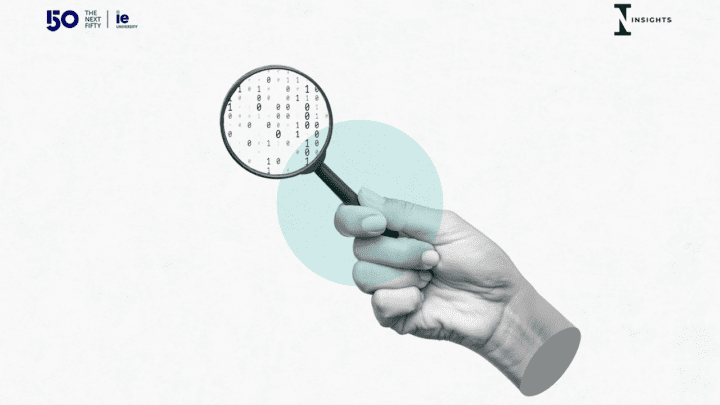 Education
What Comes Next for Education
Rafif Srour
Read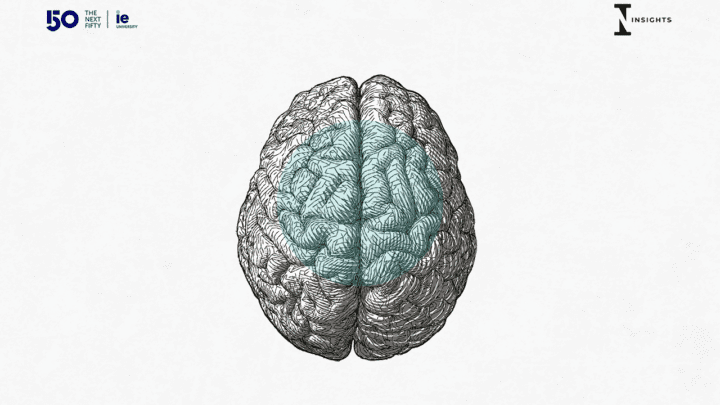 Education
The Next Big Challenge: Redesigning Our Brain to Boost Its Capacities
Santiago Iñiguez
Read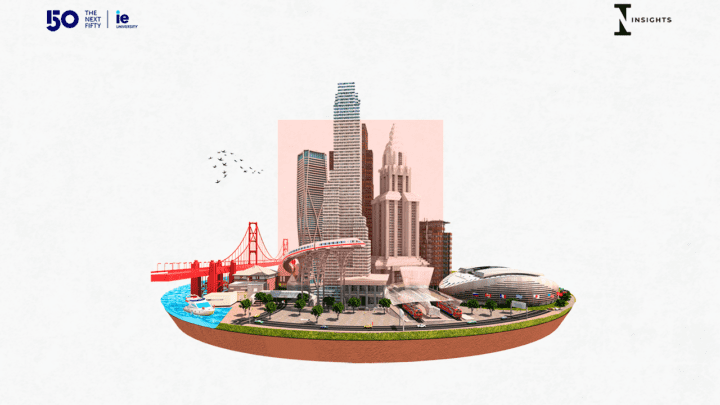 Society
The Future of Cities
Simon Kuper
Read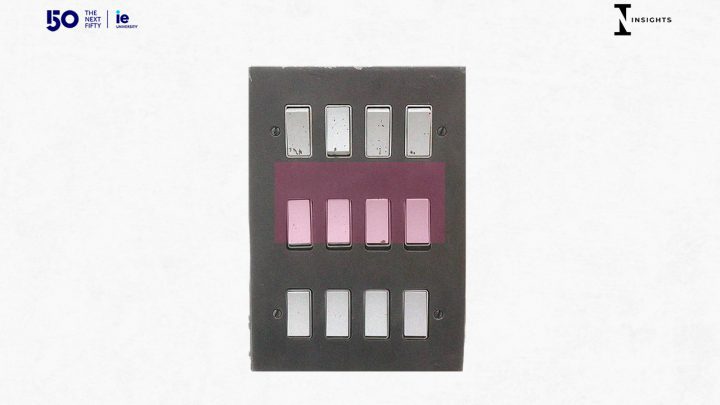 Power
Turning on the Lights
Stuart Crainer
Read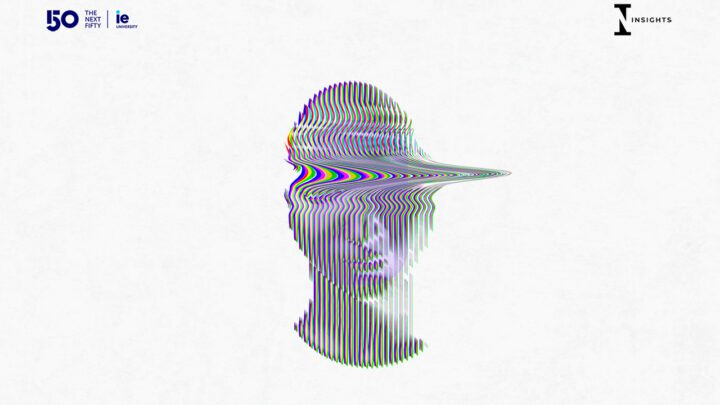 Creativity
The Future of Creating, Collecting, and Curating Visual Arts
Viet Ha Tran
Read
IDEAS TO SHAPE THE FUTURE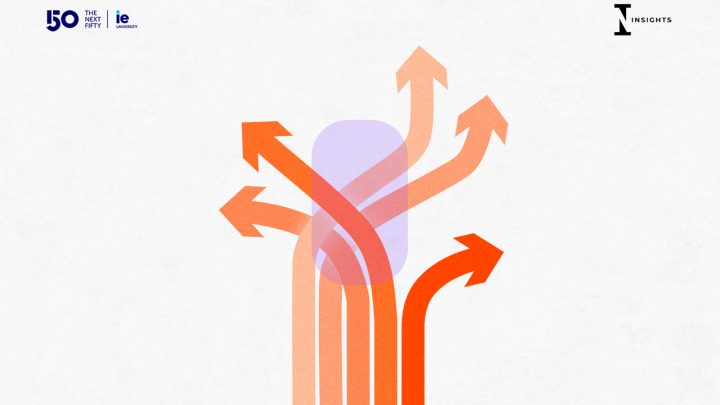 Creativity
Marketing and the Future of Decision Making
Carlos Saldaña
Read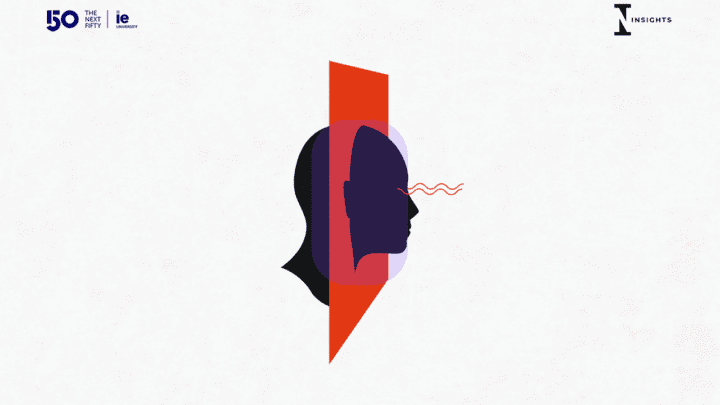 Creativity
The Future of Art and Imagination
Caroline Michel
Read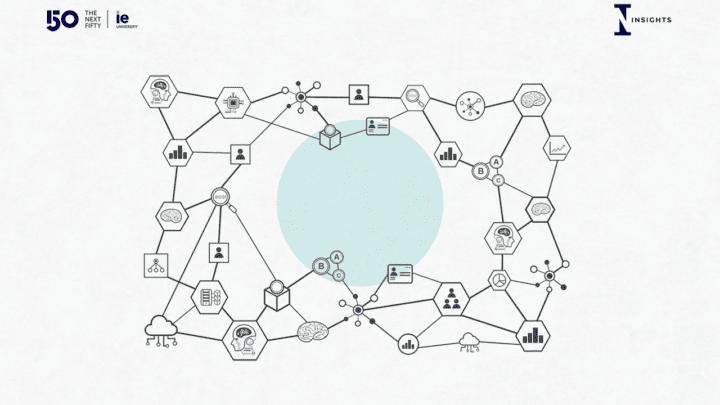 Education
Artificial Intelligence as an Essential Part of the Future of Higher Education
Diego del Alcázar Silvela
Read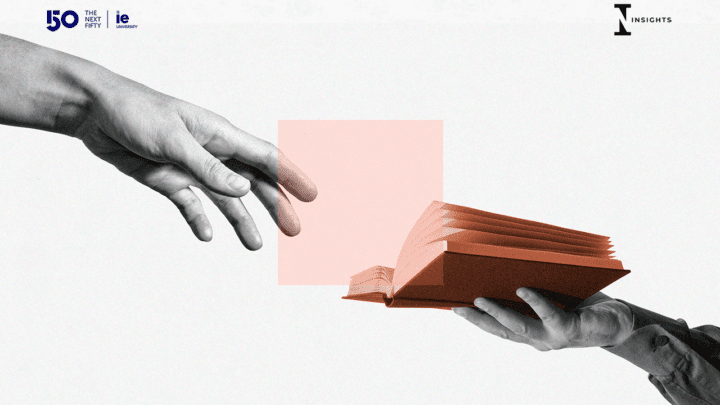 Society
Brave New World
Diego del Alcázar Benjumea
Read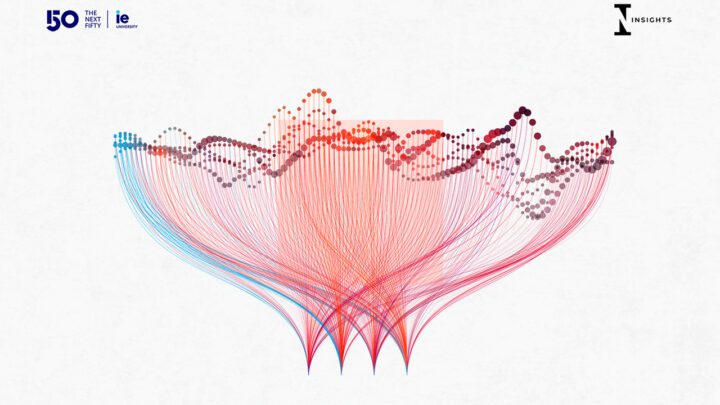 Society
Breakthroughs in Science and Technology: Sci-Fi Made Real
Ikhlaq Sidhu
Read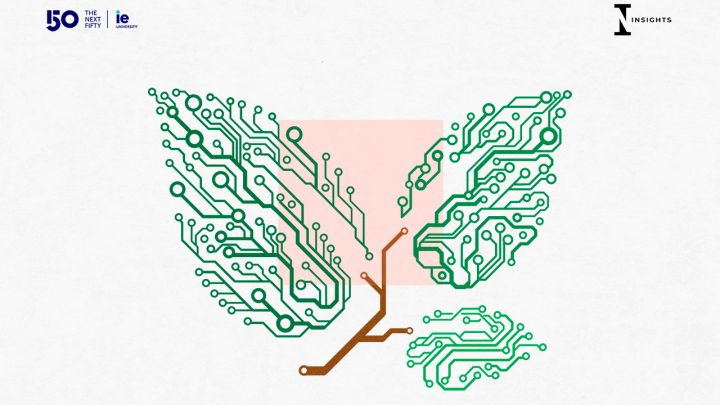 Society
The Future Union of Nature and Quantum
Isabela Del Alcázar
Read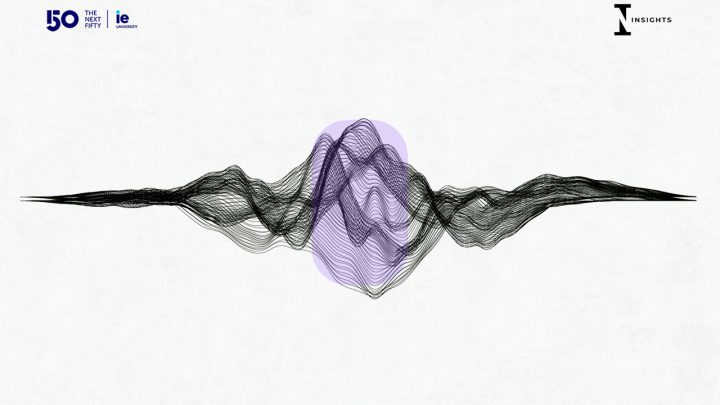 Creativity
Music in the Age of Technology
Jack Adams / Mumdance
Read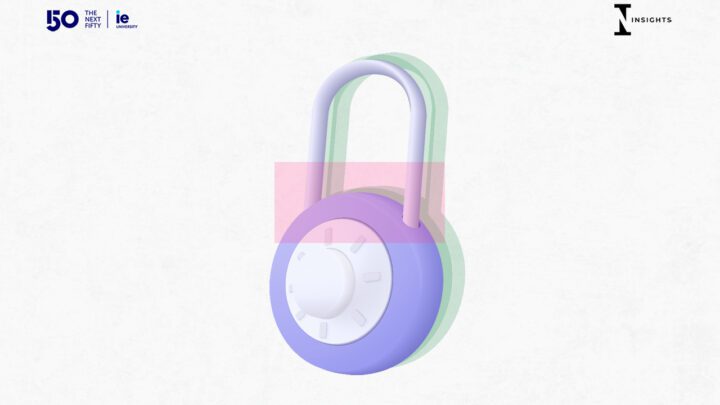 Power
What Is the Future of Cybersecurity?
José Esteves
Read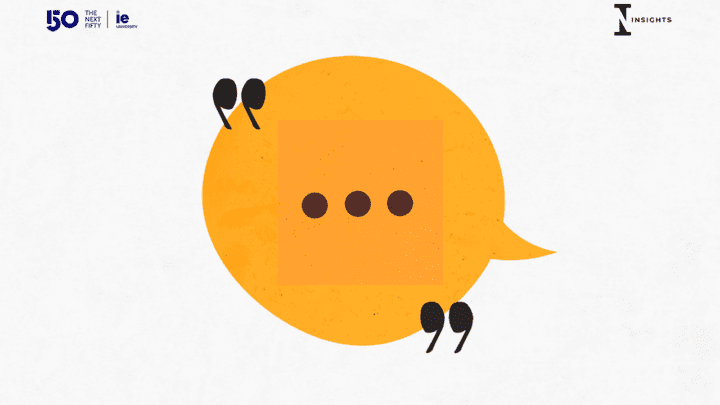 Society
The Future of Language
Lane Greene
Read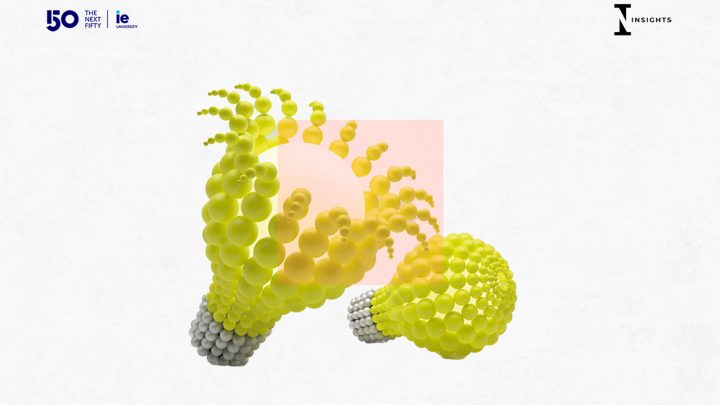 Society
What's Ahead for Entrepreneurship and Innovation
Lolita Taub
Read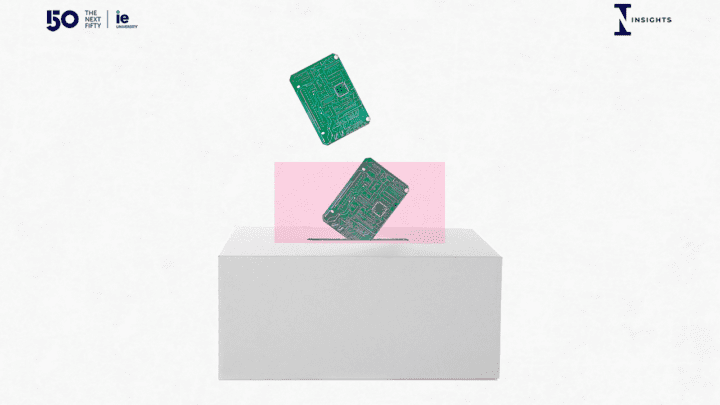 Power
What Is the Future of Democracy?
Manuel Muñiz
Read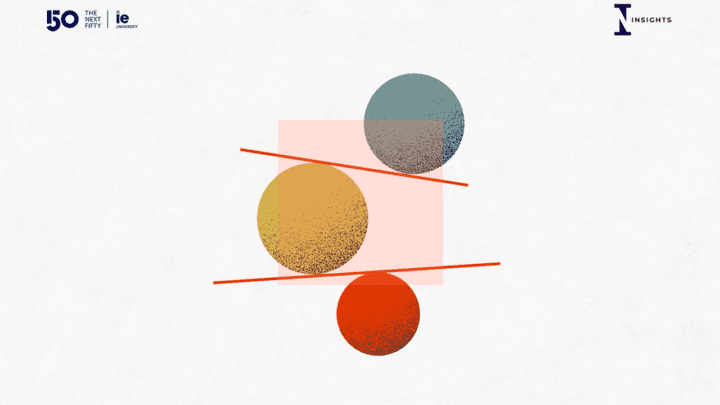 Society
The Future of Health, Well-being and Human Potential
Mario Alonso Puig
Read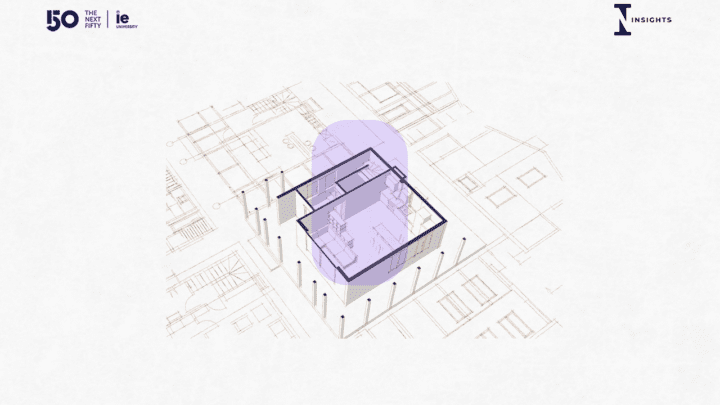 Creativity
What are the Future Game Changers in Architecture?
Martha Thorne
Read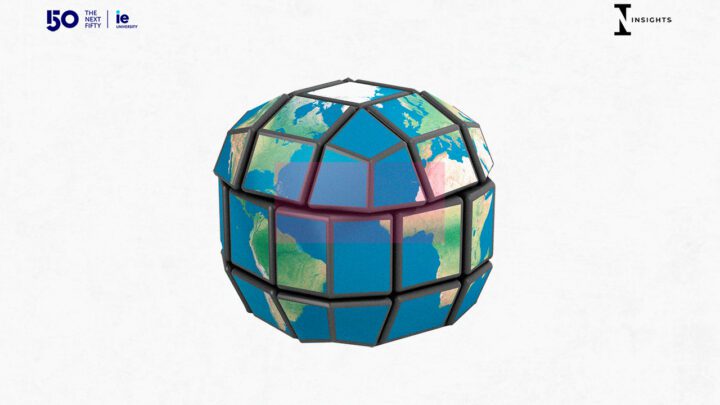 Power
Our Multipolar Future
Pallavi Aiyar
Read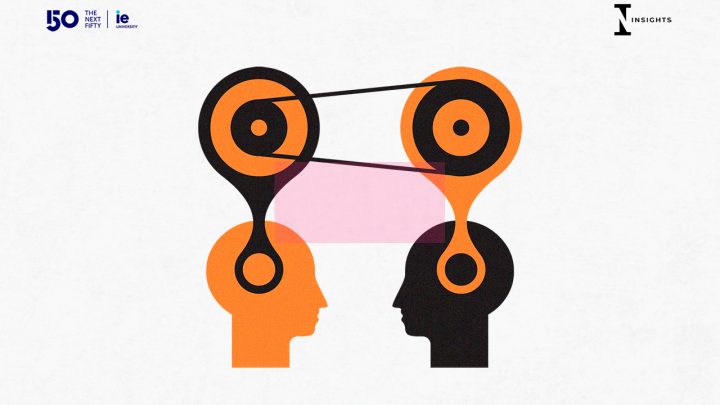 Power
The Future of Mentoring is the Future of Management
Patrice Gordon
Read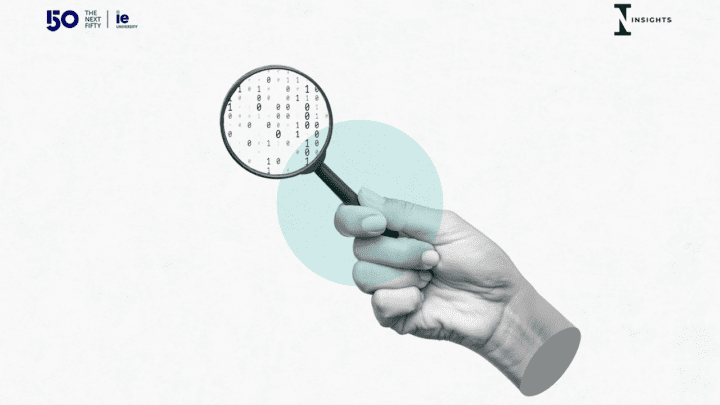 Education
What Comes Next for Education
Rafif Srour
Read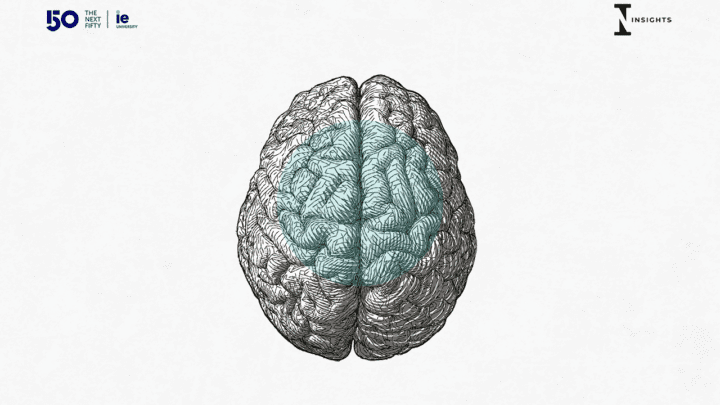 Education
The Next Big Challenge: Redesigning Our Brain to Boost Its Capacities
Santiago Iñiguez
Read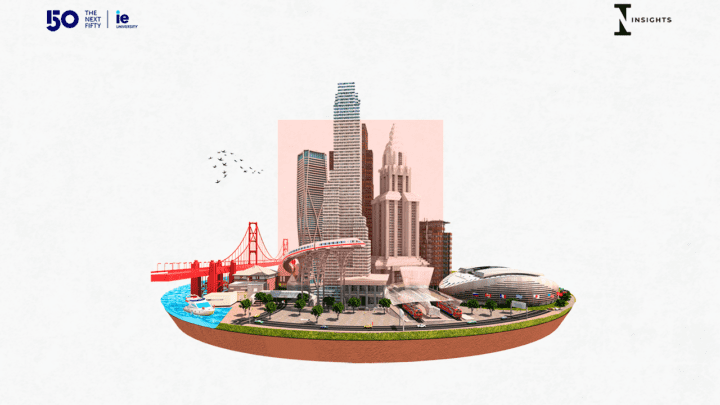 Society
The Future of Cities
Simon Kuper
Read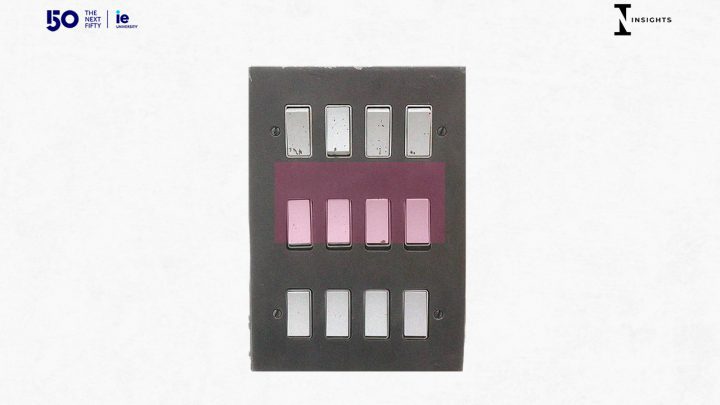 Power
Turning on the Lights
Stuart Crainer
Read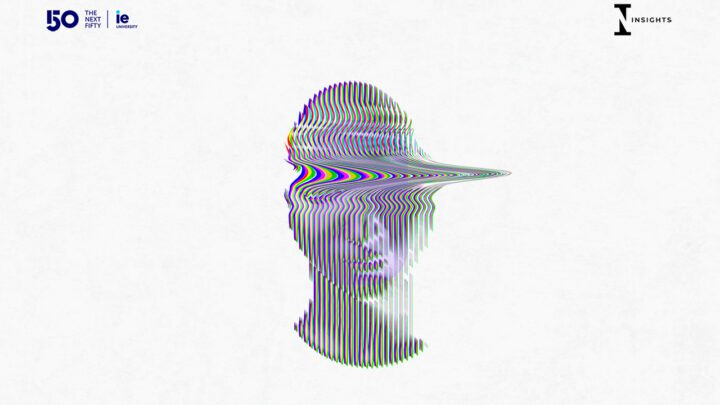 Creativity
The Future of Creating, Collecting, and Curating Visual Arts
Viet Ha Tran
Read