IE University's Master in Visual & Digital Media offers you all the skills, tools and opportunities you need in order to build your creative portfolio—the key to success in your creative career search.
4
mins read
Any career advisor will tell you that one of the most crucial factors to consider when looking for a career within the creative industry is possessing a strong, exciting and dynamic creative portfolio. IE University's Master in Visual & Digital Media prides itself in allowing its students to do just this, providing all the skills and tools needed in order to build a great creative portfolio that will make you stand out from the crowd upon graduation.
Why do I need a creative portfolio?
Creative portfolios are vital in any creative career search. Not only do they allow you to show off all your creative talents, but they also demonstrate all your technical skills and capabilities.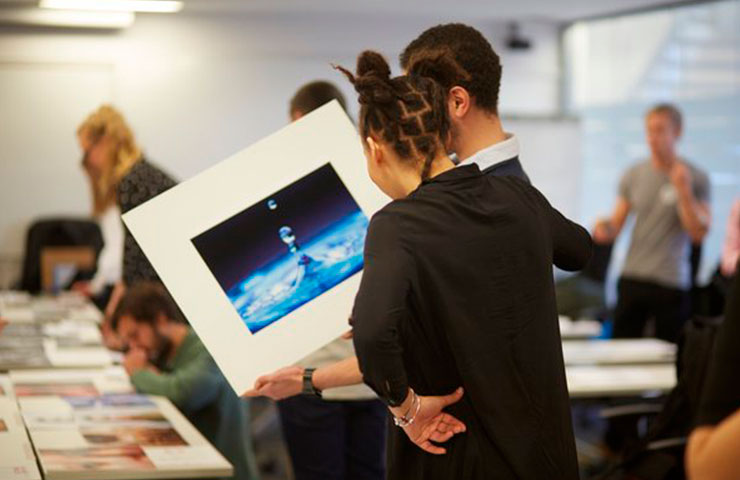 It is essential that you build a strong creative portfolio, as today most creative industries will not even consider candidates without one.
In the world of visual and digital media, a creative portfolio is just as important as—if not more than—your CV or interview performance.
The digital media industry has never been bigger or more important than it is today, and for this reason, it's an extremely competitive and constantly evolving world. As a result, a creative portfolio must be bold and stand out from the sea of applicants in order to catch the attention of potential employers within the creative industries.
A creative portfolio that is relevant, innovative, comprehensive and unique is the key to breaking into the world of visual and digital media.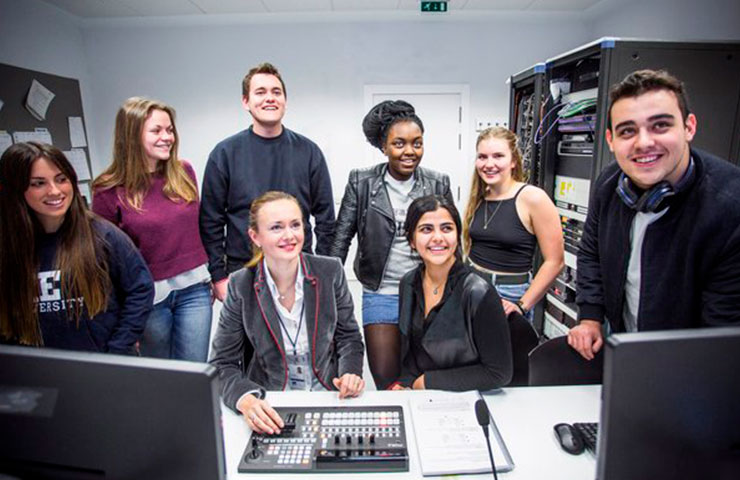 How does the Master in Visual & Digital Media help me build my creative portfolio?
With access to cutting-edge technologies and all of the latest programs and platforms, the Master in Visual & Digital Media at IE University allows students to produce creative portfolios that put them at the top of the game, showcasing their creative potential and giving them the key to unlock their career in the creative industry.
Throughout the program, students come face-to-face with key areas of the constantly evolving visual and digital media world. With classes on topics such as Digital Marketing and Social Media; Photography and Video Production; Graphic Design; Branded Content; Representation and Ethics; Creative Project Management and Brand Strategy, students cover a variety of relevant topics that are all key in helping them build their all-important creative portfolio. Perhaps most importantly, the Master in Visual & Digital Media allows students to create and lead innovative and visually exciting digital media projects that fuse original creative insights with a strategic outlook.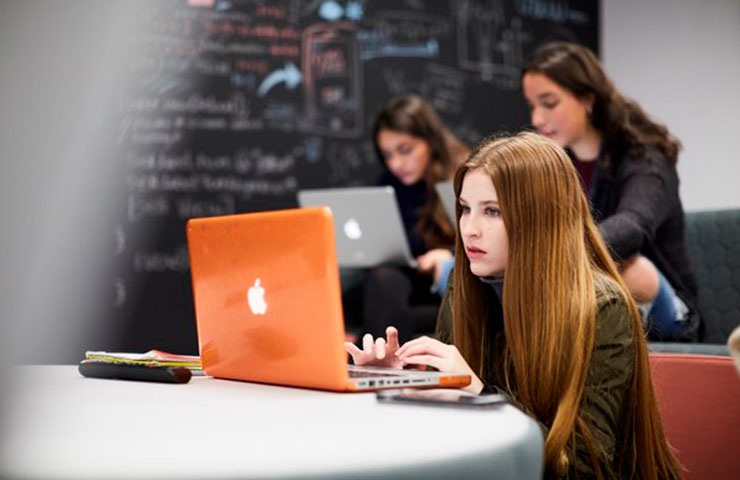 The program is centered around dynamic, hands-on classes, with students having the opportunity to produce creative content in almost every single class.
This means that throughout the program, students are able to build a strong, diverse and original creative portfolio that encompasses a range of different formats and styles that are essential in digital and visual media today.
In addition, students are invited to explore past creative projects, giving them an invaluable insight into what employers within the visual and digital media industry are looking for, and allowing them to perfect and improve their own creative portfolios.
Beyond the classroom
The creativity doesn't stop in the classroom. With full access to the entire Adobe Creative Suite, students can focus on creating their own projects, building their creative portfolios themselves and applying what they learn in the classroom to their projects in real time. Once they feel proud of their creations, students are able to showcase their creative portfolios in the best possible way: on the Master in Visual & Digital Media Behance page.
Behance is an innovative social media platform that allows users to showcase their creative work to a large audience around the world.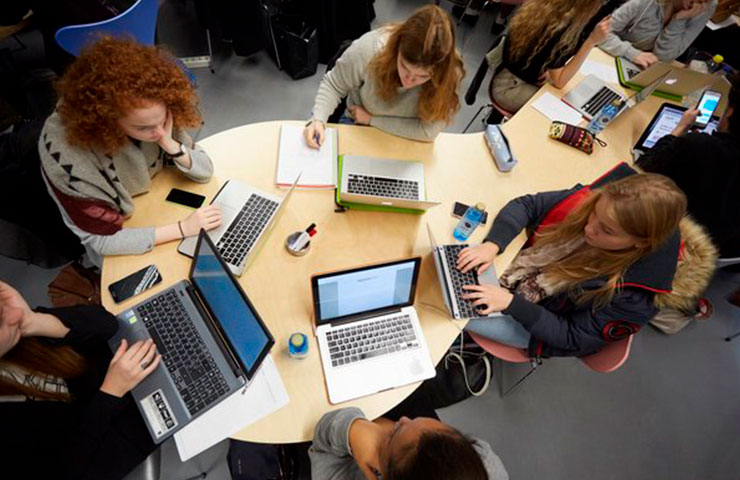 In fact, with over 10 million members, Behance is arguably the best place to get visibility on creative projects and portfolios. When the time for the career search begins, this page can be connected to any LinkedIn profile.
The honing of skills through hands-on learning, along with access to groundbreaking technology and the top platforms, are perfectly complemented by the best career guidance. The IE Talent & Careers team is dedicated to helping students harness the range of invaluable skills they have perfected throughout the program in order to help them forge their creative portfolios and carve out their dream career in visual and digital media.
Build the perfect creative portfolio with the Master in Visual & Digital Media
The Master in Visual & Digital Media at IE University equips you with the tools to create the most important building block for your career in visual and digital media: a powerful creative portfolio. By giving you the skills, guidance and opportunities you need to build a fantastic creative portfolio, the program will prime you for success in any creative organization—or even with a venture of your own.