The NextGen International Talent Taskforce is a collaboration between IE School of Architecture & Design and CPA NextGen, bringing together international expertise to exchange ideas on the real-estate industry and the built environment. This group of NextGen professionals typically gathers on a bi-monthly basis to address topics such as sustainability, inclusivity, technology, cities and well-being.
4
min read
These conversations look at the future of cities and how to build a better future for people and businesses. In this edition, held on June 14, a group of 10 professionals came together to discuss the topic of real estate and the metaverse.
Positives and negatives of metaverse
With professionals from the UK, South Africa, Spain and Australia representing companies including Foster + Partners, MEII, Scott Brownrigg, Construct Education and MACE among others, the discussion featured a wide range of views on how the metaverse, and how we use it, can impact real estate.
The discussion began by assessing the positives and negatives of the metaverse.
Its facility to bring people together wherever they are in the real world, improve the work-at-home experience and permit home schooling were seen as clear benefits.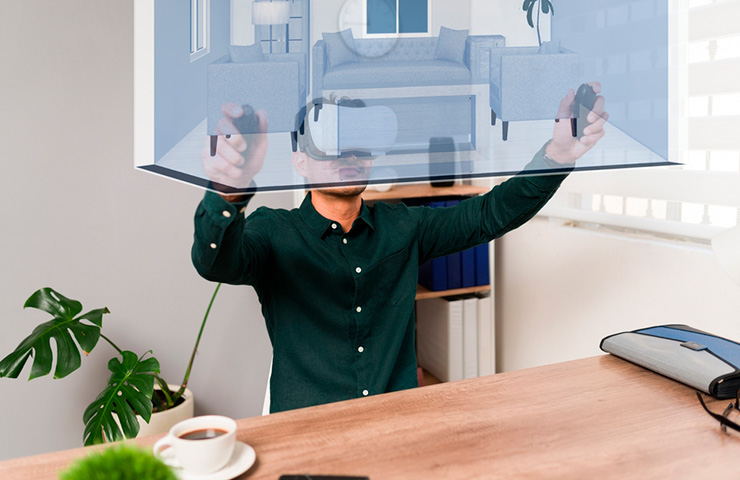 Similarly, the metaverse allows people to experience a virtual world with no limits using an avatar in a fully immersive space. Furthermore, a fully developed metaverse could save energy in the real world by cutting down on travel.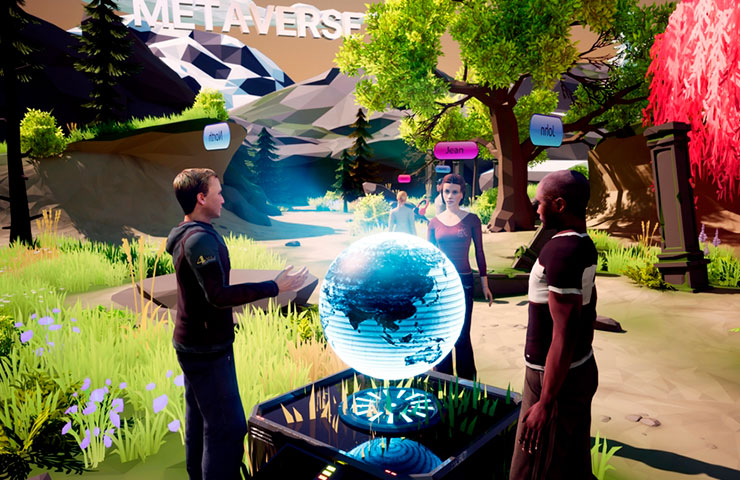 The main negatives were seen as the possibility of addiction, as the metaverse separates you from the real world, swallowing up your time and overstimulating your senses.
This was seen as a particular issue for younger people. How the metaverse is policed, with unscrupulous users hiding behind avatars as they commit crime, was also a concern.
Virtual land and the metaverse
Moving on, Adriana Baqueiro from Avalos Arquitectos brought up the subject of virtual land, an emerging trend in the metaverse. She stated that, echoing what's happened with NFTs and art, virtual land's value is assigned simply as what people think it's worth. But buying land is a speculative process, especially when, in the case of virtual land, there isn't even a defined amount of land in the transaction.
The discussion then moved to how the metaverse can benefit the building process in the real world.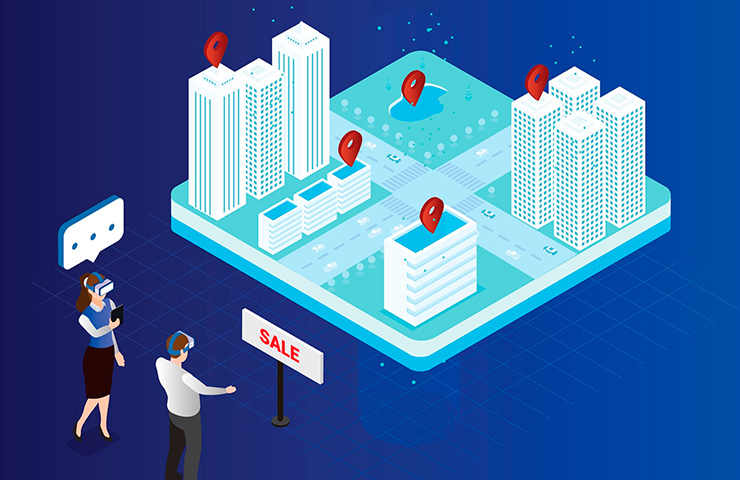 The virtual reality experience can project issues that may be overlooked in the traditional way in the planning process, and even enable virtual buildings that would be impossible in the real world. A stadium, for example, that existed in both the real and the virtual, could accommodate 7,000 people in the flesh and billions online. Online attendees would experience the building differently, including projections, lighting and holograms. It would improve safety issues and overcrowding and open the event to people who could not otherwise obtain a ticket. The metaverse could therefore completely transform event attendance.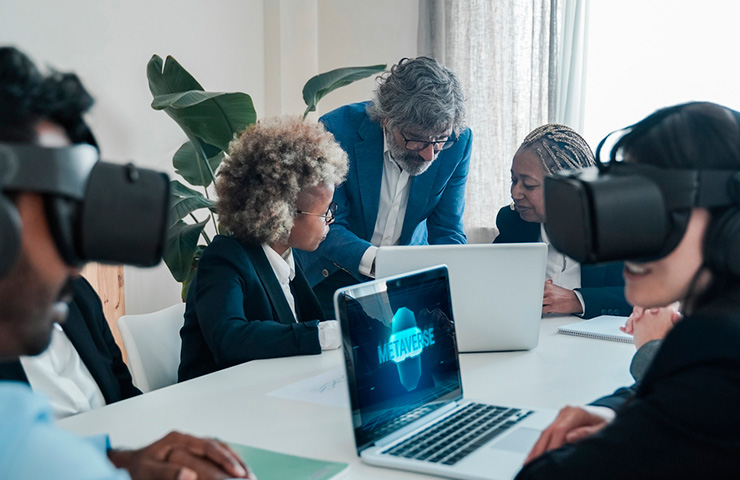 Educational institutions, too, have already begun to leverage the power of the metaverse.
As part of its commitment to immersive education methodologies, IE University will open several campuses in the metaverse in 2023, and will provide AR and VR headsets to all students. While the digital and real education environment are increasingly intersecting, there was concern expressed that trying to participate in both at the same time could prove confusing and chaotic.
Will real life become a luxury?
The panel felt that positive implementation of social projects such as malls, education spaces, stadiums, and amusement parks should be given priority. Indeed the COVID-19 pandemic enforced virtual learning in the education sphere, so this is already happening.
Virtual schools and universities are not constrained by real-world considerations like finding land, building expensive campuses and limitations on space, so could theoretically educate millions of students at the same time.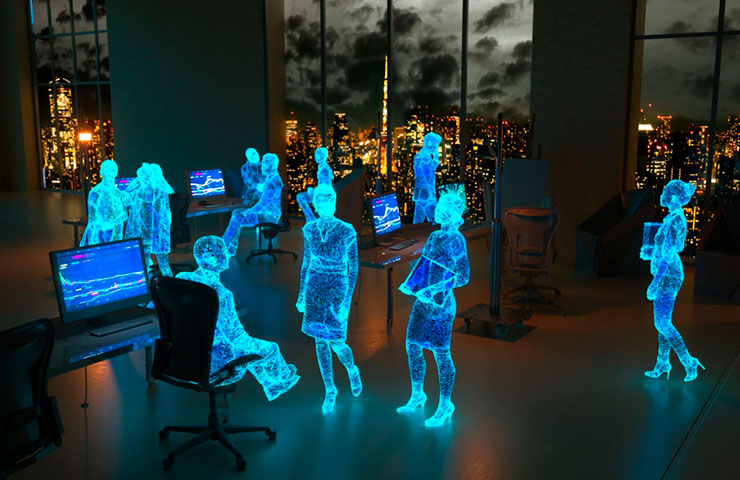 But could these virtual spaces make in-person experiences—face-to-face education, actually going to a stadium or concert venue, or physically visiting a shopping mall—become a luxury, affordable to only a very few?
That's a question with profound implications for the built environment, at least the real built environment. The discussion concluded by considering that, in a society where the metaverse's popularity is rising rapidly, we have to find the right balance between the real and virtual worlds.
If you'd like to join the International Talent Taskforce, organized in collaboration by IE School of Architecture & Design, please get in touch with Paula Gonzalez (paula.gonzalez@glovaladvisory.com) or María Prieto-Moreno (maria.prieto-moreno@ie.edu).
Click here to know more about our master's programs.