While professionals across industries recognize that tech is disrupting business as we know it—and that digital transformation is key to their company's success—many are resisting due to some key barriers to integration.
4
min read
Most businesses today understand the importance of digital transformation. Yet, change doesn't come easy, and many professionals who are eager to step into the digital age don't know what path to take to get there—or how to overcome those bumps in the road that they'll inevitably encounter along the way.
If you're one of those professionals, fear not. We've compiled the biggest challenges to digital transformation today, and the key to overcoming them in a sustainable way.
What exactly is digital transformation?
Across industries and continents, "digital transformation" has become the buzzword of the moment. If the concept was already on everyone's lips before the COVID-19 pandemic, post-crisis its use went through the roof. But what exactly does it mean? Digital transformation is when a company adopts a new technology—or set of technologies—with the goal of making their business more efficient, more innovative and more successful.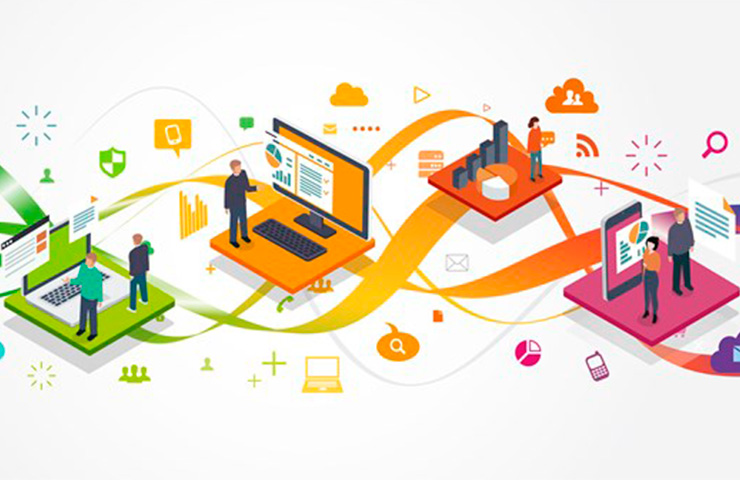 In today's tense and uncertain business climate, it's clear that if businesses want to survive, they need to be thinking about their digital transformation. It's no wonder they can't stop talking about it.
The challenges
While there are many reasons a business might resist making the leap to undergo digital transformation, there are four key obstacles that most companies face:
Good old-fashioned fear of the unknown
Across surveys and industries, this is always the number-one challenge. By nature, humans like routine, so digital transformation can make employees feel threatened and too far outside of their comfort zone. How will this affect my job? What if I don't understand it? Will a new system make my role redundant? Team members—from the CEO to the new intern—may be unwilling to face the risks and potential failures that come with tech-based innovation. And if individuals aren't open to this change, how can entire organizations be?
Gartner's vice president Graham Waller recently explained that change aversion is the most paralyzing barrier to transformation. His solution? Incorporating "cultural hacking"—or small interventions that alter behavior little by little—to shape the growth mindset necessary to develop, implement, and carry out transformation projects successfully. Digital transformation is a journey into the unknown, so having a team with the right mindset is key.
When you just can't let go
Have you ever bought an expensive product that you weren't crazy about, but continued using it because you already spent your hard-earned cash on it? The same happens with organizations.
Businesses that have invested exorbitant amounts of time and money into complex legacy systems can find it difficult to let go. And while sometimes these systems can be integrated with new technologies, this type of integration is hotly debated. A recent chat between CIOs showed many believing that using resources to integrate legacy systems with new digital ones is actually counterproductive, simply making bad processes run faster.
The key to true digitalization is to let go of the legacy in order to create new, value-adding products, services, and systems from scratch.
Money, money, money
Change isn't just hard—it's expensive. Many businesses say they don't have the budget to properly embark on their journey to digital transformation. According to IDC, companies are already spending as much as 90% of their IT budgets on their current systems, which means there's no money left over to invest in the future. The digital age moves at lightning speed, requiring resources like time and money in order to innovate. Those organizations who are spending the vast majority of IT resources on simply maintaining their current systems have a harder time getting ahead. So just like with the case of legacy systems, it's time to rethink the allocation of resources and invest in tomorrow.
Leaders need transformations, too
A successful digital transformation journey isn't possible without a strong leader. That leader must have a clear vision of the end goal and the ability to communicate that vision to the team.
Many businesses fail to become their best digital selves because they didn't start out with clearly outlined goals.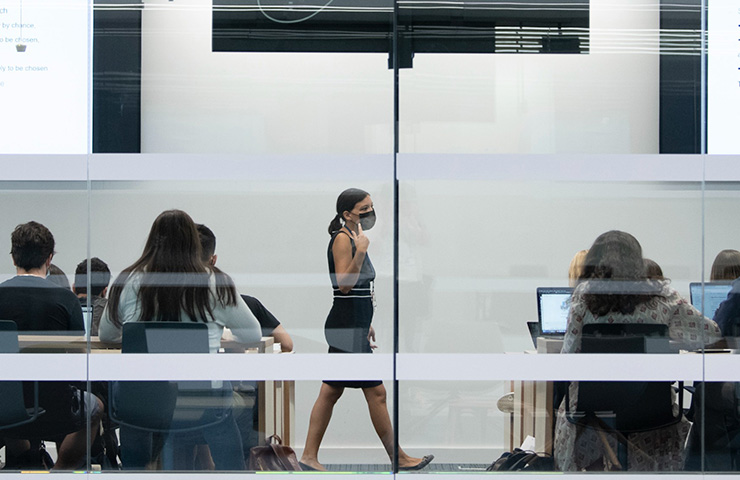 While a digitalization plan should be flexible, the purpose of the project should remain clear every step of the way. Leaders who lack the ability to communicate that vision have a hard time maintaining support for the transformation, both in the short term and the long term.
But it's not enough for leaders to be strong and communicative. Just like team members, leaders must be resilient in the face of adversity. They need to get in the habit of receiving change with open arms and responding with sustainable, cutting-edge solutions. In short, leaders need to undergo transformation, too.
The solution
So how do leaders go about transforming? The key to taking on a change mindset lies in high-quality, up-to-date leadership training. Here at IE University, we've created an executive master's program that is constantly updated to respond to the challenges outlined above. The Executive Master in Digital Transformation & Innovation Leadership helps mid- and senior-level business professionals up-skill to become the digital transformers that companies need right now—so they are well prepared to fight resistance to change, let go of legacy debt, and find creative solutions to budget restraints.