While the application process may look a little different from years past, the high standards and rigor have remained untouched. In this post, Andrea Flores, Head of Admissions & Enrollment of Graduate Programs at IE University, gives applicants some tips on nailing the online admissions process.
3
mins read
by Andrea Flores — Head of Admissions & Enrollment, Graduate Programs at IE University.
At IE University, we're proud of our ability to adapt to change at the drop of a hat. While the effects of the global pandemic were perceived as purely a challenge to most, we saw it as an opportunity to become more liquid than ever before. That flexibility starts the very first moment you apply, thanks to our 100% online application process.
In the unprecedented times we're living through, many new questions arise for graduate program applicants. Whether it be concerns about application criteria, the number of students admitted to each program, or how exactly to complete the online application, candidates may be left feeling a bit confused.
Fear not. While our admissions process is just as rigorous as ever, it's also pretty straightforward.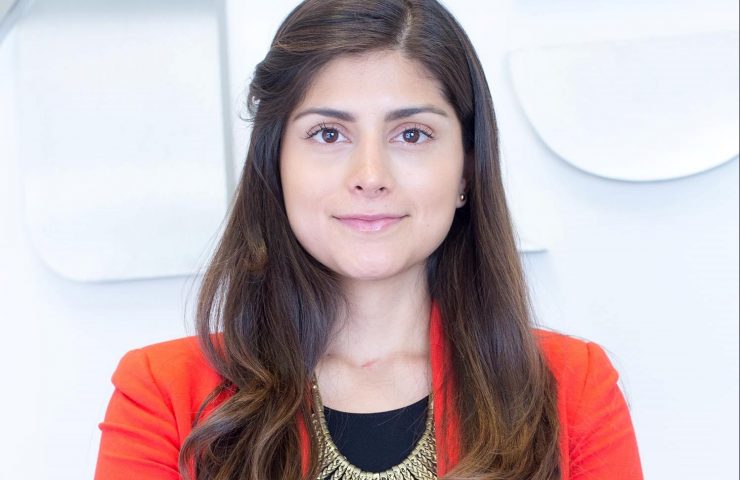 As Head of Admissions & Enrollment for Graduate Programs at IE University, I would like to share a few tips on how to stand out when applying to our university for your graduate studies. 
How to ace your 100% online admissions process
Every university has their own specific selection criteria for their higher-education programs. The pool of applicants may vary from one year to another, but IE University's stringent criteria remains the same. The 100% online application process does not mean that getting into graduate school is easier. In fact, across most of our programs, the number of applicants has actually grown, meaning the competition is higher. That's why it's imperative that you stand out from the rest.
At IE University, we take a holistic approach when evaluating applicants—something that has not changed with the implementation of the online admissions process. Every aspect of your application is equally important to us. Below, I'll sum up the things we look for most when reviewing your application: 
1. Tell your story beyond the pandemic. We have all struggled with the unfortunate worldwide situation, but we want to get to know you on a deeper level. Focus your attention on the side of you that overcomes challenge and paves the path to success. 
2. Stay connected. As technology connects us more than ever before, it's important that you stay available. Missing important phone calls or emails from our Admissions & Enrollment department may give the impression that you're not that interested. We understand the need to take technology breaks, but during the admissions process, make sure you remain responsive and available. Feel free to reach out to us with any questions or concerns.
3. Give a professional first impression—it counts! Without the pressure of in-person interviews, it's easy for applicants to be too relaxed and, in turn, come off as informal. Present yourself as the successful professional you are, and be sure that your interview outfit follows suit. Check that your background is appropriate, and that your internet and video systems are stable. 
4. Get involved. One of the most common mistakes in the process is when applicants have not taken the time to get to know our university and everything it has to offer. Make sure to keep yourself up-to-date. If possible, schedule a visit to our Madrid learning centers that have been open since June 2020, or join one of the weekly campus visits to meet our recruitment reps and current program participants. If you can't make it to campus, participate in one of our various online activities. Additionally, our network of 30 offices worldwide gives you the opportunity to get involved locally. Stay informed on what's happening and leave a lasting impression. 
Our Admissions & Enrollment team is dedicated to offering you a personalized admissions process. Our main goal is to get to know you and support you in building an unforgettable academic experience at IE University.
Should you have any questions, don't hesitate to contact us at admissions@ie.edu.