As the world changes and becomes even more interconnected, we need professionals who can confidently tackle global issues face-on. Here's why you should consider taking up the challenge.
4
min read
Globalization—and the myriad issues surrounding it—has become one of the biggest challenges in today's increasingly interconnected world. In fact, countries affect each other on varying levels in differing ways: economically, politically, sociologically and more. These interactions shape daily life for millions of people around the world.
That's why diving into the field of international development can be a crucial first step to an exciting global career. In the pursuit to make an impact, professionals in this field play a major role in the progression of an unpredictable society. However, they must first understand how global systems operate, and why. What makes issues such as food security, travel environment or international aid so contentious? And, how can we solve them? This is the primary role of the international development graduate.
At IE University, we make our contribution to this field through our innovative Master in International Development. This is a multidisciplinary program that examines the evolution of countries and societies from a political, cultural, geographical and socio-economic perspective. It is based on the premise that understanding this evolution will help governments, academia and international development organizations to make better-informed plans for the future.
5 reasons to study International Development
According to Humanitarian Careers, there are numerous reasons why studying international development might be the right choice for you. Here are our top five:
An evolving world is creating new career opportunities
Studying an International Development program could open the door to an interesting but fast-paced career. Not only will this program give you the technical skills and know-how you need to accomplish this, but also help you better understand the theories behind various global development issues.
As a result, you will be able to work on the frontlines of conflict, poverty and disaster; directly assisting vulnerable groups that are worst affected. This grants you the opportunity to travel to these areas to offer hands-on solutions. Alternatively, you could work in policy development, conflict resolution, human rights or the environment.
Most roles in development or humanitarian aid work require formal qualifications in international development.
After graduating, you will be able to work in esteemed international organizations like the United Nations or Oxfam, as well as NGOs like Save the Children.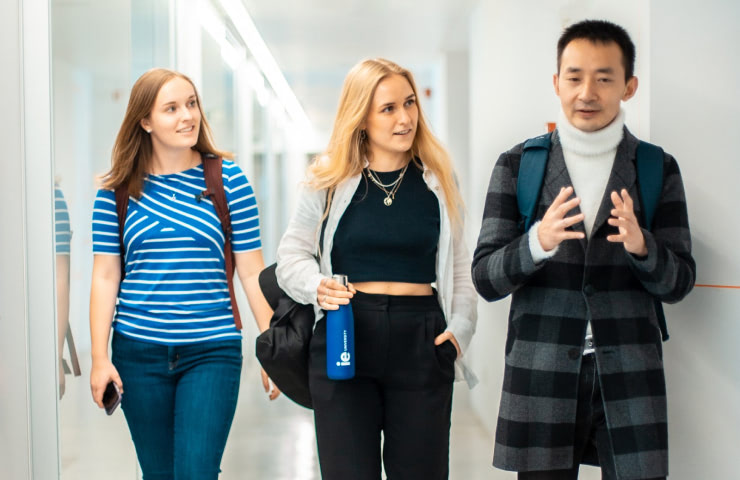 Stay up-to-date with major global issues
If your goal is to immerse yourself in researching historical or current world issues, then this is the program for you. The study of International Development takes you back to the past in search of the roots of the social, economic and political challenges facing the world today. This will open up your mind, giving you greater context to understand what is happening around the globe and why.
With this program, you will be able to identify the greater cultural, political and historical trends shaping our world. Not just that, you will take it one step further and gain the necessary skill set to start tackling the challenges facing our society.
What's more, you'll benefit from the inclusive and diverse community at IE University, which represents more than 140 nationalities.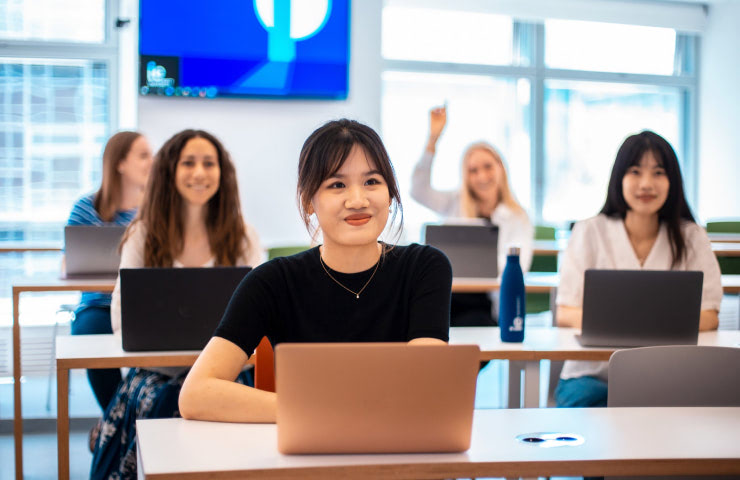 This multicultural environment will play a part as you debate these ideas in the classroom with your peers, giving you a true understanding of what it means to have a global perspective.
Inspire positive change against inequality
Are you passionate about confronting inequality and fighting for the underdog? Then you might consider this master's program. After all, the basis of international development study is identifying the causes of injustice and acquiring the necessary toolkit to challenge inequality.
Your studies will revolve around a wide array of global issues such as travel, immigration, environmental action and more. Additionally, you will also develop skills in global advocacy, allowing you to make a lasting positive impact.
Learn from experienced industry experts and UN practitioners
At IE University, the Master in International Development is taught by a world-class faculty of some of the industry's leading lights in both academia and practice. Our professors possess years of knowledge and experience, accumulated over a long, successful and hands-on career. This means that, apart from the latest knowledge from the field, you will also be exposed to cutting-edge insights and practical advice from the top thought leaders and experts in international development.
Experience our partnership with the UNSSC
IE University has partnered with the United Nations System Staff College (UNSSC) to develop the curriculum for the Master in International Development. Not only does this enrich the program immensely, but it also ensures that your studies are guided by the 2030 Agenda for Sustainable Development. The partnership with UNSSC also allows students to attend classes with UN practitioners.
Our curriculum covers the 5 P's defined by the Agenda: people, planet, prosperity, peace and partnership.
This unique program allows ambitious professionals to acquire the skill set and expertise they need to make an impact.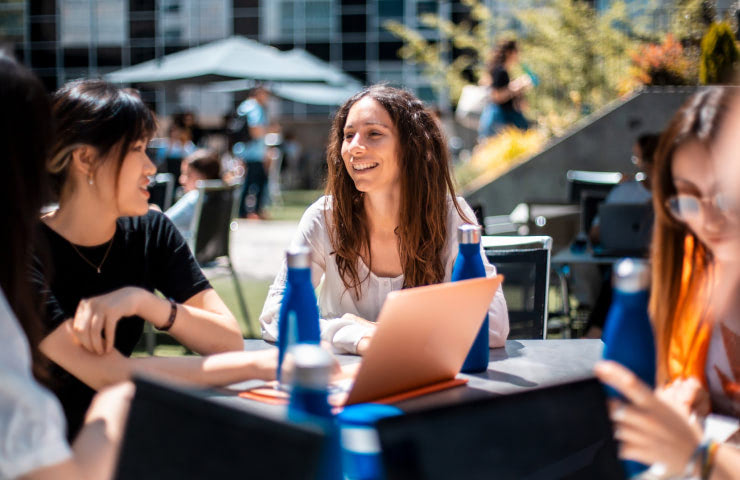 The tools to create positive change
International development is concerned with a wide range of topics, including conflict, poverty, inequality, education, sustainability and the environment, as well as the relationship between local, national and global processes.
The Master in International Development is best suited for those who are interested in world events and want to make a positive difference in society. Furthermore, it will give you a solid foundation in several disciplines such as sociology, political science and even economics, making you an invaluable asset in the realm of global development.