Born and raised in Colombia, Diana Fernandez always felt the need to continue learning. She finished her bachelor's in Colombia, pursued her MBA in Italy and decided she still wanted more. A desire to be closer to the customer and to understand what goes on behind the data led Diana to the Master in Business Analytics & Big Data Part-time.
5
min read
After a bachelor's in economics and three years of work experience mainly focused on social sciences in the public sector and government in Colombia, Diana Fernandez was ready for the next step in her professional career. She decided to move to Italy to pursue an MBA, which gave her the chance to shift toward finance and marketing. Ultimately, this helped her land a job at Microsoft, where she's been working ever since.
Prior to moving to Italy, Diana had some experience in the banking industry as a financial analyst. She also did a little bit of local banking and then moved to Citibank, which was her first corporate experience. While there, she focused on Salesforce's effectiveness, which included understanding Salesforce, its key products and best practices for using the tool to sell and be more productive.
Combining her Salesforce experience at Citibank with her MBA, Diana landed a role as a financial analyst on Microsoft's Italian team. Her role included creating the budget, analyzing the forecast and understanding trends, and trying to identify progress and future goals based on results.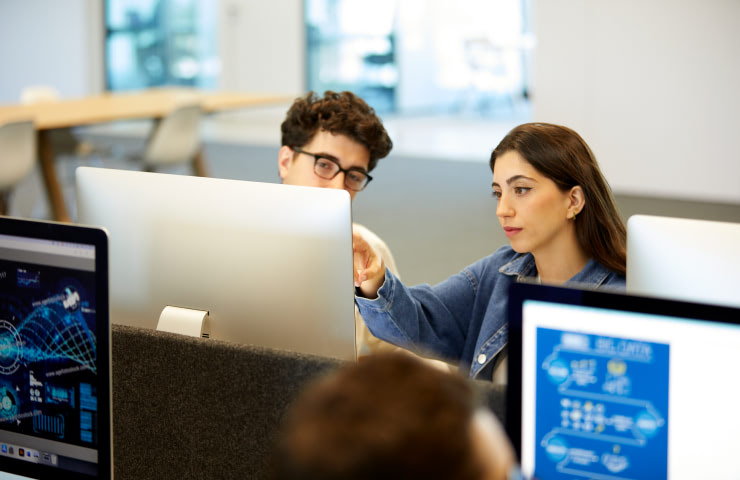 The role was difficult at first because Diana had to adapt to working in a new culture and in a language that wasn't her mother tongue, but she was ready for the challenge.
Diana later joined Incentive Compensation, a team within Microsoft that builds the strategies behind incentive compensation plans for sellers. She spent around eight years on the team and eventually increased her scope from Italy to all over Europe, and then to Latin America. This also included a five-year period of living in the United Kingdom. Her entire role pushed her to be closer to the customer and she wanted to understand what was happening on the ground and how Microsoft's sellers approached the customers and sold the products. This drive moved Diana to a role where she was defining strategy by using Microsoft's most relevant cloud offering. She began to see how numbers and storytelling worked, but also was coaching leaders to understand what's behind the predictions in order to produce better results.
It was time for Diana to take her learning one step further—she enrolled in our Master in Business Analytics & Big Data Part-time. There were a couple of driving factors for Diana, the first being business. She explains that she isn't a technical person and had no exposure to technologies. She could talk about a product and how it's performing, but she didn't quite understand what was going on behind it. Her goal was to understand the moving data behind performance, as well as be able to speak about the fast-paced industry. The second driving factor was to become an expert in descriptive analytics. That technical gap that she had was where she was looking to evolve her role; she wasn't interested in changing companies but wanted to gain the knowledge and fill in those gaps that would help her evolve within Microsoft.
Although the program is a part-time format, it requires a lot of commitment. Diana believes that each student, however, is in charge of the level of commitment they want to give. For her, remaining super-focused and committed was key to enjoying the experience and taking full advantage of it. Diana's goal in the next few years is to move to a more strategic role, something closer to the customer.
The program provided her the additional knowledge to be able to better understand use cases and be able to advise a customer on how to tackle a data strategy or data transformation project that they might have, or a digital transformation in general.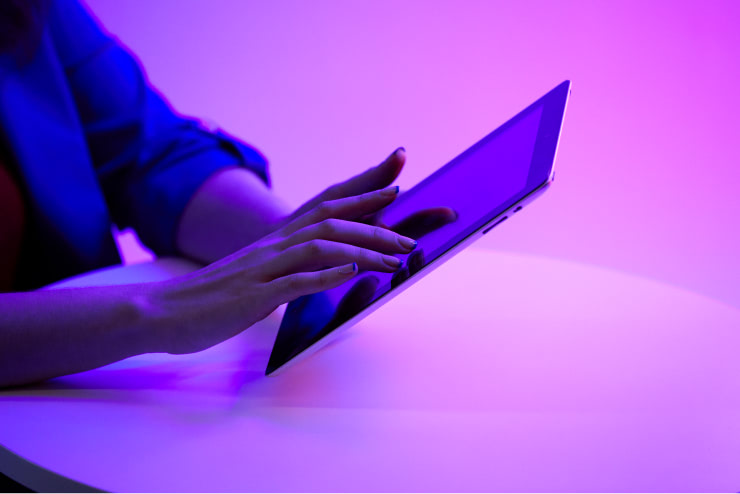 Currently, Diana lives and breathes data every day, and she's fully aware that there's a lot that her team can do with the skills she gained in the program. She's able to anticipate coming trends and is aware that the real challenge is not about applying an algorithm, but is rather in working people through that change. Being able to share her experience and her team's internal transformations to a more data-driven organization is inspiring for her customers.
The program came at the right time for Diana, especially with the current AI boom. She was able to learn what's behind these new technologies, and where they came from. "Being able to apply some use cases on the academic side, as well as just being able to play with those technologies and understand them, gives me a great competitive advantage when talking with customers."
Another key learning came from the chance the program provided for Diana to work with data visualizations. She learned how to tell a story and how to make sure that she picked the right insights out of a large amount of data. She uses this to help communicate and tell the story with data-based evidence in her day-to-day role. Now that Diana understands what's behind the data, she can provide feedback to her core team on the best approach.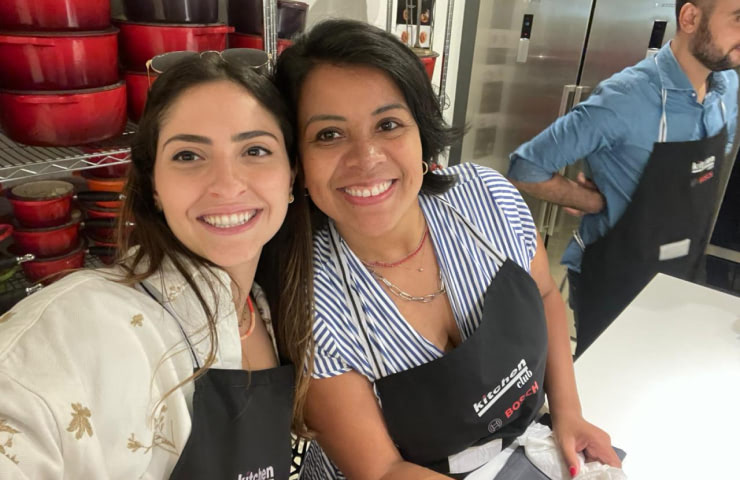 For her, it's all about extracting the best out of the data and telling the right story.
For anyone interested in studying the Master in Business Analytics & Big Data Part-time, Diana would advise you to go in with a growth mindset, willingness to commit and effective planning skills. She would also encourage you to have a clear understanding of what you want to get out of the program.
Diana also stresses the need to remember that you will work with different people across the world and in different time zones. People have different commitments and different priorities, so it's important to balance that out, and to bring out the best in your classmates by understanding everyone's individual superpowers.
Finally, Diana reflects on the fact that she went into the program without any coding experience. "I didn't have any coding experience, but it's not a stopper. I embraced it, and I now code in Python and many other languages with no issues." She encourages you to apply even if your background isn't heavily based in coding. There are times when the program is challenging, but it's worth the effort to understand where data comes from and where it can lead.