Despite the current global context, the finance and economics sector is going strong. For professionals with the right skill set, the job prospects are high.
4
min read
There's a cloud of uncertainty lingering in the air. The world is experiencing an unprecedented global crisis and the economy is suffering as a result. For professionals in the finance or economics sector either looking to break in or grow in their field, the context is understandably worrying.
Until you look closer.
Despite what's happening around the globe, the finance sector is actually emerging as one of the most robust and resilient. In fact, in the fourth quarter of 2020, the pace of cumulative 12-month sales growth accelerated to 13.49 percent year on year, remaining above the sector average. And a healthy sector implies plenty of opportunities.
That's not to say it's been a walk in the park. A crisis of this magnitude is of course going to impact every sector, and the finance one is no exception. According to the World Economic Forum's Future of Jobs report for 2021, April 2020 saw a 42 percent decrease in new hires when compared to 2019 for a selection of countries. Similarly, May saw a 38 percent decrease, June a 21 percent decrease and July a 13 percent decrease.
A pattern of hope
This may not be painting a very pretty picture—until you see how quickly it begins to recover. Just one month later, in August 2020, new hires in the finance sector were actually up three percent from the previous year, despite the United Kingdom's bleak performance of minus 13 percent. Even though September saw a slight decrease from the previous year, the overall story of recovery is extremely positive. It appears the job scene is managing to bounce back despite the ongoing pandemic.
Strong growth and promising signs of job recovery are a sturdy backdrop in a sector that's increasingly standing out for its resilience. Both the WEF report and a recent New York Times article chalk this up to the industry's inherent flexibility as it is "less dependent on workers' in-person interactions with both colleagues and customers." It turns out that one of the sector's main perks of remote working is also proving to be a source of strength and endurance!
Starting your journey
There is quite honestly a plethora of potential roles for finance professionals in today's climate and ultimately you should follow your natural interests.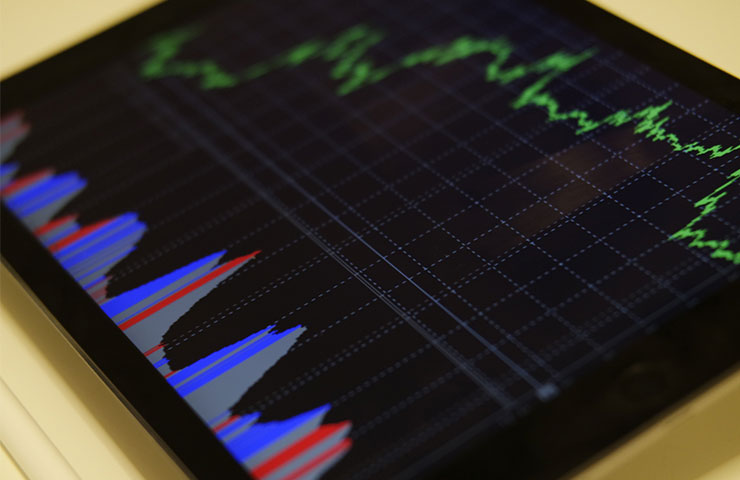 By combining a finance degree with certain specializations and guidance from an industry expert, you're unlikely to go wrong. ​
That said, we can provide a few suggestions for those of you who are still at the beginning of their professional journey into the financial world. For example, at the minute, one of the most promising points of entry (or progression) is as an investment banking analyst. These posts generally constitute an entry-level role at an investment bank, hedge fund, or venture capital firm and involve producing deal-related materials, performing industry research, and financial analyses of corporate performance.
The accounting sector is also doing particularly well, with the U.S. Bureau of Labor Statistics predicting a four percent average growth rate through to 2029. This means that junior tax assistants are in constant demand; a promising entrypoint that often leads to senior accounting roles, including budget director or even chief financial officer.
Increasing your momentum
The prospects are just as bright for established professionals who are eager to launch the next phase of their career. Of course, many of the traditional roles are still available. You can, for example, also continue your trajectory in investment banking. It remains a high-pressure environment that requires a holistic understanding of the financial sector. But for those with the drive to succeed, the rewards are immense.
Putting more traditional roles to one side, the main area of growth in the financial sector is related to innovative technologies. For years now, we've been hearing about the disruptive incumbents that are transforming the sector through fintech.
Well, the established financial world has finally caught up and it's time for experienced finance professionals to step up and embrace the new tech-based environment.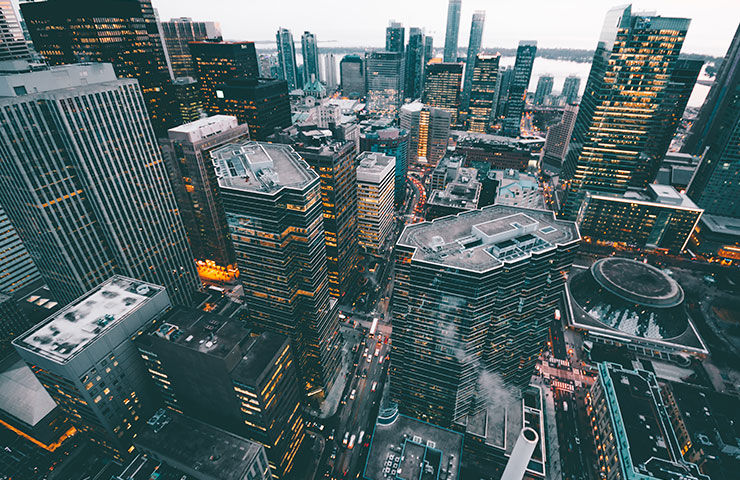 According to a Michael Page post, there are four trends that will lead to new job offers. Presenting opportunities for both up-and-coming and established professionals, the trends of blockchain, robo advisors, mobile wallets and Peer-to-Peer lending represent the future of the sector.
Seizing the opportunities
We can confidently say that many roles will be born from these ongoing tech developments. But whether you are in the right position to take advantage of them depends entirely on your actions now. It doesn't matter if you are just starting out or have an established track record as a professional, you need to acquire the right toolkit to take advantage.
At IE University, our selection of Finance, Economics & Trade programs are geared towards providing professionals with the skills of tomorrow. With a broad selection of master's, MBAs, dual degrees and executive education options, you will gain the skills, knowledge and practical experience to unlock success in the financial world.
There has never been a better time to get a job in finance. That is, provided you have the right skills.