At world-class institutions like IE Business School and Brown University, we push boundaries. To that end, we give you as many opportunities as possible to take your learning and thinking out of the classroom and into the real world.
4
min read
The IE Brown Executive MBA is a joint master's degree program with IE Business School and Brown University—two prestigious institutions in Europe and North America, equally committed to making a positive social impact. We've collaborated to give students as many global opportunities and as broad of a mindset as possible.
With this program, students join an international cohort and participate in a global journey with the support of our renowned faculty. Thanks to its hybrid methodology, the IE Brown Executive MBA incorporates an approach to business that isn't limited to the walls of the classroom.
The joint IE Brown Executive MBA offers five residential periods, allowing students to experience the world firsthand.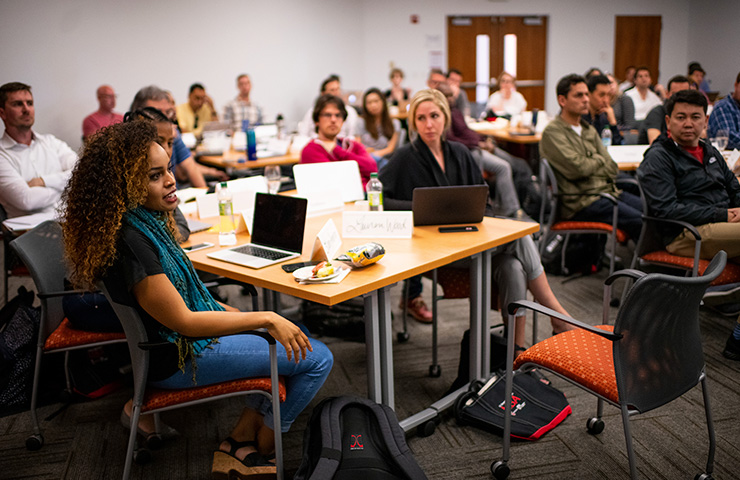 The residential periods will take place in Madrid, Providence and Cape Town. The residential period in Cape Town encourages students to focus on their attentiveness to bias and power relations, improve their critical thinking and engage in unfamiliar environments to innovate solutions to critical challenges facing business and society. It is a unique opportunity to drive positive change in Cape Town townships and allow IE Brown Executive MBA students to go out of their comfort zone by experiencing a society different from their own.
This Immersion Week is an annual experience that enables students to forge solutions to pressing challenges, think outside the box, network and drive positive change, all while experiencing South African culture. The experience hones essential team-building skills for any professional career. Laurie Coles, a student of the IE Brown Executive MBA, shared, "My team was fortunate to learn from and collaborate with entrepreneur Leon Qwabe in Khayelitsha township. Leon's start-up food delivery service—Order Kasi—ensures that township residents have access to amazing township food while supporting the entrepreneurship of talented home chefs and local restaurants."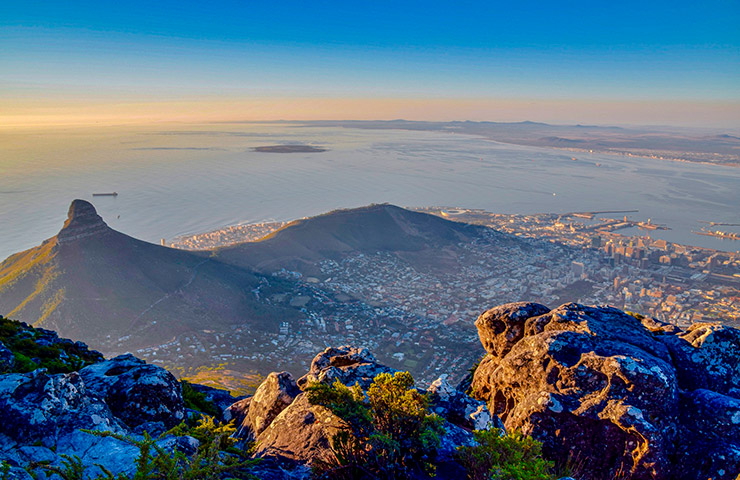 More specifically, during the Immersion Week in Cape Town, participants focus on entrepreneurial opportunities in developing regions to drive positive impact within South African townships.
Vimal Sebastian, another IE Brown Executive MBA student, added, "These past weeks were remarkable with immense learning, gratitude and a sense of accomplishment. The task to focus on the South African "Digital Economy" was steered to us with the vision of Leon Qwabe's food delivery startup venture – Order Kasi. While consulting on this wonderful project, we have also found a new market niche that may give birth to serial entrepreneurship, particularly within women of color in Khayelitsha township which has a 99.5% Black African community with a phase 2 scope in Langa and Gugulethu townships."
Throughout the week, students work on their group project, preparing for their group presentation to their peers and putting their business acumen to work. What's more, the Immersion Week offers opportunities to branch out into what Cape Town has to offer. Students discover the history, politics and culture of South Africa through daily lectures, and they also venture out to enjoy dinners with performances or go wine tasting and experience the local feel firsthand.
Every event planned allows them to both immerse themselves in the culture and expand their personal and professional networks.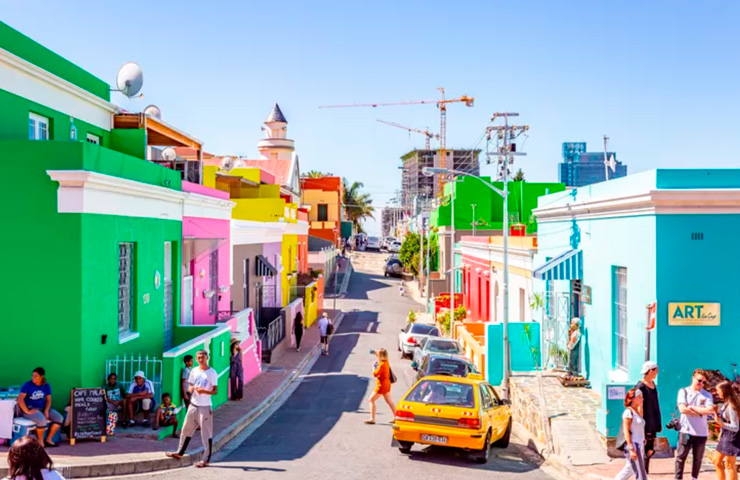 Banu Ozkazanc-Pan, an associate professor at Brown University, found the Immersion Week to be meaningful and impactful. He highlighted one of the organizations the group connected with, 16 on Lerotholi, in Langa Township.
16 on Lerotholi is a space that uses art as an essential tool to foster understanding, empathy and solidarity within the Langa community, in South Africa at large, within the African continent and beyond. Additionally, the space showcases the brilliant powerhouses of creativity that the continent breathes. —Banu said.
Organizations like 16 on Lerotholi are the cultural hubs of true Cape Town culture. During their visit, students had the opportunity to network with co-founders, learn about the artists featured in the gallery and their business plans to further support artists, engage in social enterprise and develop the artist community.
At IE Business School, we believe that pushing yourself out of your comfort zone and experiencing an unfamiliar environment forces you to think outside the box. Beyond working through culture shock, it also makes the class bond stronger, forging those powerful networks to last a lifetime. Our students carry this experience into their careers, no matter where they choose to leave their mark.
I recently completed a super enriching visit to Cape Town this week to cap off my experience with the IE Brown Executive MBA and meet other alumni from the program. I got to spend the day visiting the inspiring entrepreneurs in one of the oldest townships in South Africa and hearing about the progress they made from working with our team over a year ago. —Samantha Provenza, IE Brown Executive MBA alum
The Immersion Week in Cape Town is just one of many opportunities the IE Brown Executive MBA provides to students to put them a step ahead of the rest.