IE University's Master in Applied Economics gives you the tools you need to read the market, analyze data, and keep up with the underlying mechanisms and implications of economic policies.
4
min read
Today, a real-world understanding of economics and the market can empower you to thrive in a range of sectors, from the business realm to healthcare, politics and beyond.
If you're seeking out an impactful master's degree in economics with a world-renowned reputation, IE School of Global and Public Affairs' Master in Applied Economics may be just what you're looking for. Under the leadership of our Dean Manuel Muñiz, former State Secretary at the Spanish Foreign Ministry, we're committed to offering a real-world education that takes your career to the next level. But first things first, what exactly sets an applied economics master's degree apart?
Master's degree in economics vs applied economics master's degree
Though related, economics and applied economics are two separate fields. Economics is largely theoretical and takes a social science approach to studying the market, theorizing about how people, companies and nations interact with it.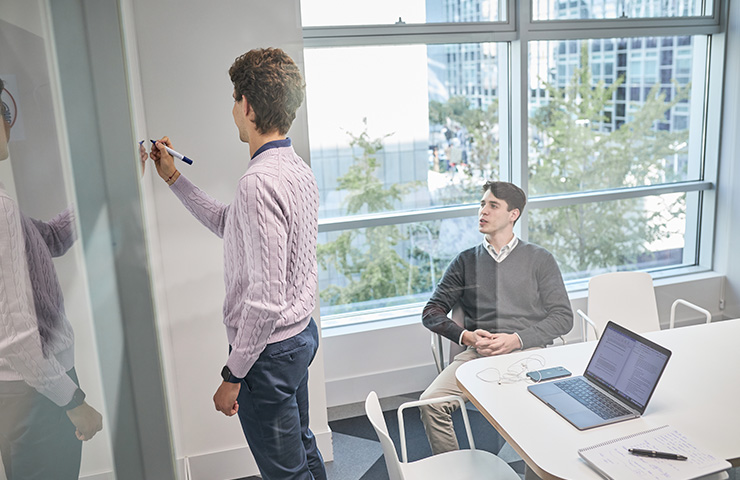 Applied economics, on the other hand, takes economic theory and applies it to the real world.
In an applied economics master's degree, you'll perform analyses using a mathematical and data-driven approach. Using case studies and modeling, you'll come to understand the dynamics of economy in the real world. Your goals will be steeped in solving contemporary problems, relating to anything from individual spending habits to broad matters like industry forecasting and public policy. The central objective of applied economics is to make predictions to inform best practices across all these elements of society.
By testing theories against real-world data, these kinds of economists rigorously analyze costs and benefits, outcomes and human behavior.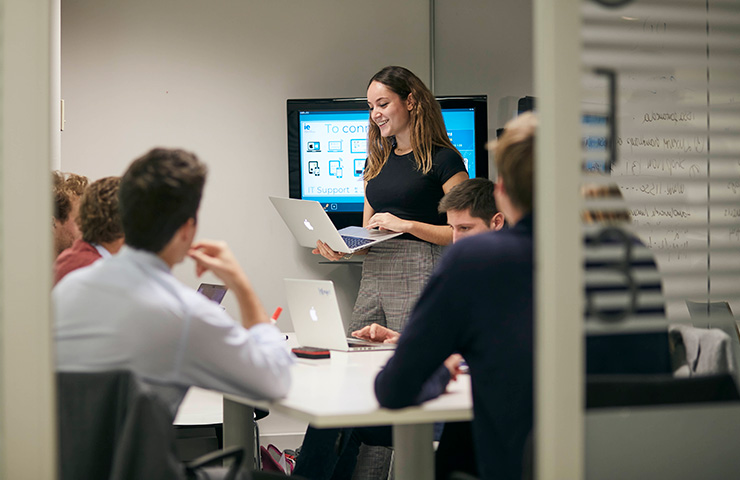 Putting it into practice: is applied economics for you?
Choosing the right master's degree in economics is an important step on your pathway towards professional success. So, how do you know if applied economics is right for your goals? Both economics and applied economics offer major advantages, so defining your overarching career goal might help you decide. If you see yourself being an expert economist, professor, or consultant, a broader master's degree in economics is ideal.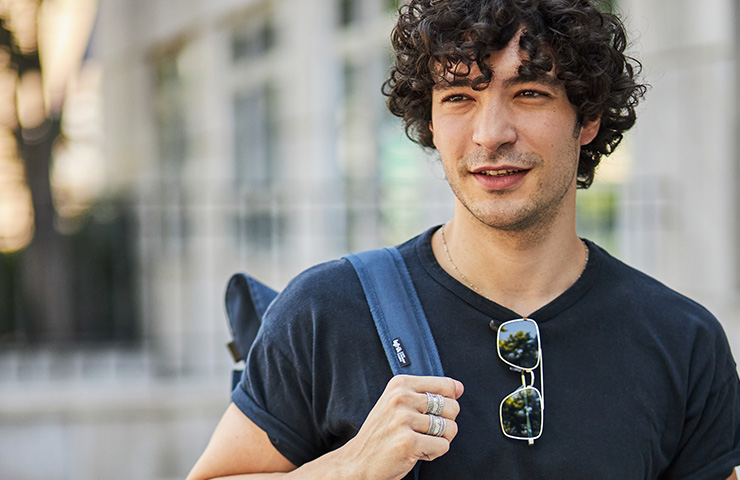 For aspirations based on becoming a financial analyst or working for a governmental organization, applied economics serves as a powerful and competitive foundation.
That being said, there's no issue if you don't already have your career aspirations nailed down. You can get a good indication of whether it'd be a good fit by asking yourself: "do I enjoy learning about the uses of economics in everyday life?". If the answer is yes—and problem-solving with numerical-based reasoning is appealing—you can be certain that an applied economics master's degree will be an enriching avenue of development.
Applied economics at IE University
Over 10 months, IE University's Master in Applied Economics provides you with a solid foundation in key concepts, while also letting you curate your education in a way that best aligns with your goals. You'll choose a specialization from three tracks: Economics for Public Policy, Strategic Analysis for Corporations or Strategic Consultancy, and Market Regulation, before bringing everything together in a Final Project. Here, you'll have the opportunity to apply all that you've learned through a research-based thesis or capstone consultation project.
The program is designed to give you practical knowledge for decision-making and hands-on training in the latest technologies.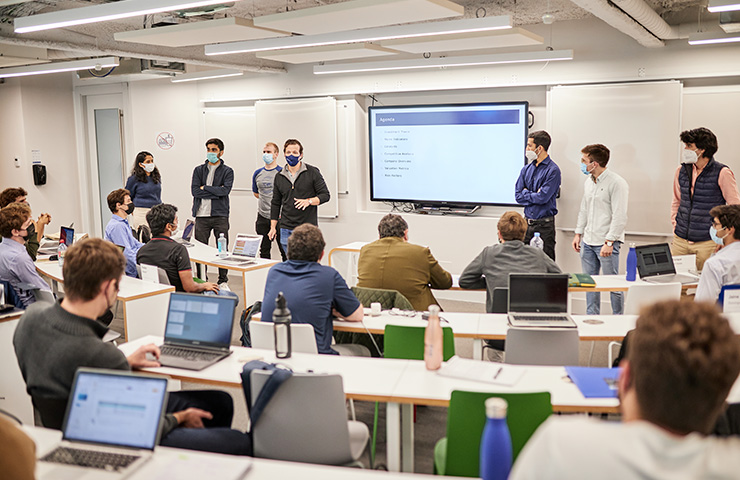 Upon graduation, mastery of these kinds of competencies will give you the edge as a "T-shaped professional"—an individual with an unique breadth and depth of knowledge, able to draw on their expertise to solve complex problems. IE is at the frontline of the economic world—and our faculty play a huge role in making sure we stay there. Academic Director Patricia Gabaldón Quiñones is just one example, an associate professor in the program who is credited with landmark research. As a leading voice in her fields, she is often sought out by media publications and global multinationals for her expertise on the world of economics.
With many more of our faculty engaged in cutting-edge research and industry activity, the Master in Applied Economics gives you full access to their knowledge and practical experience.