The Master of Laws (LL.M.) is designed to develop lawyers capable of tackling today's legal challenges with a global vision. Allowing students to specialize in one of three focus areas, this transformational journey maximizes their potential from day one. The program's Experience Week levels up their skill set in their specialization and equips them for the world of work.
4
min read
As part of the program, students have the unique opportunity to participate in Experience Week. The highly recommended activity not only gives them the chance to visit different companies to enhance their professional and personal growth but also a firsthand look into the fast-paced environment found in prestigious international firms. Ariel Borrego, associate director of the program, recently offered her insight on the idea behind Experience Week.
An opportunity to step into the day-to-day of leading international companies like Deloitte, IBM and ECIJA, Ariel explained that, "the objective is to give students an immersive, real-life experience with professionals and experts from within their specialization."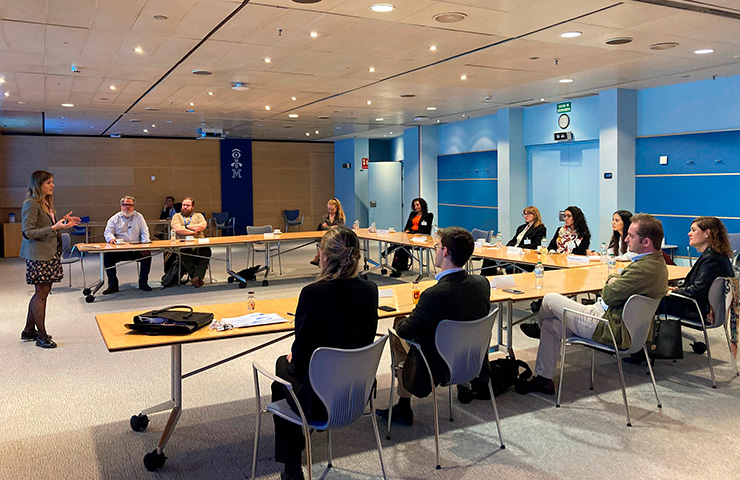 The Master of Laws (LL.M.) offers specialization certificates in International Business Law, International Dispute Resolution, and Intellectual Property & Technology Law.
During Experience Week, students work to solve specific challenges in the companies, receive advice on how to build a successful career in their chosen field, and attend talks from global leaders on topics ranging from new technology laws, virtual reality and the metaverse to the foundations of fintech, cybersecurity, arbitration and much more.
Benefits beyond the experience
In line with students' specific specialization and interests, Experience Week places them in a prestigious international law firm to work on a real case. In previous years, students who specialized in Intellectual Property & Technology Law worked with Deloitte, IBM and ECIJA. And those who specialized in International Dispute Resolution traveled to Paris to work at the International Chamber of Commerce (ICC).
Experience Week, according to Ariel, directly improves students' understanding and knowledge surrounding the challenges, realities and future of their chosen specialization.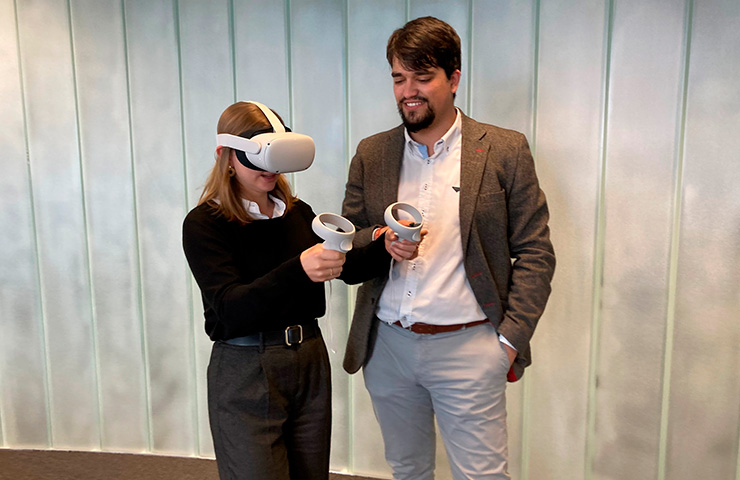 In her opinion, the reason it's such an important part of the program—aside from giving students hands-on experience with professionals—is that it "presents exceptional networking opportunities, giving students immediate access to internal departments and a chance to showcase their abilities and knowledge gained in the Master of Laws (LL.M.)."
Unique practical experience
Each specialization is given a customized experience, which ensures that students' newly learned skills will be relevant and impactful to their future careers. Ariel broke down this year's diverse and enriching experiences by their respective specializations and companies.
"Intellectual Property & Technology students spent some time with Deloitte, where they were given an introduction to the company and then spent time observing the functions of legal departments and sharing their perceptions. They also joined up with IBM, where they heard an intro to IBM from the university relations leader and the head of legal for Spain, Portugal, Greece and Israel."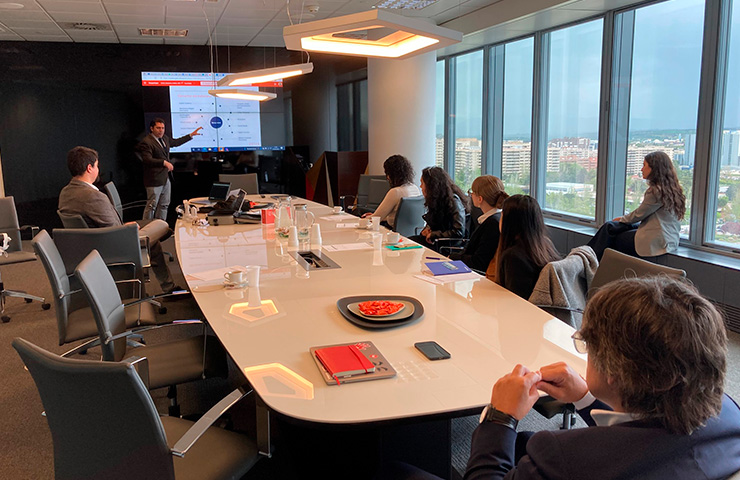 They learned about life at IBM, and had sessions on cyber security, AI, quantum and consulting, as well as a presentation from leaders of the IBM Legal Department.
Ariel continued, "At ECIJA, students got an overview of the company, the #EcijaChallenge program and the company's culture, followed by a presentation on new technology law, fintech and gaming. They looked into a practical legal tech case, learned about the Metaverse and even tried out VR glasses."
Meanwhile, the Independent Dispute Resolution students had a fascinating time in France. "The students attended the ICC International Court of Arbitration in Paris together with students from Sciences Po LL.M. The focus was on Transnational Arbitration & Dispute Settlement (TADS). They learned about ICC's services and how to build a career in international arbitration, among other topics. They also had the opportunity to participate in a Court Session of the ICC International Court of Arbitration," Ariel explained.
Strong international connections
Not only is the Master of Laws (LL.M.) Experience Week packed with practical learning sessions, it also has the benefit of drawing on the wisdom of some top international speakers. The following are some of the leaders whose involvement as speakers and participants in forums and conferences help make Experience Week such a success.
– Alejandra Riquelme Borrero, Chief Happiness Officer at ECIJA
– Covadonga Maestro Rodríguez, IT/IP Senior Associate at ECIJA
– Juan Carlos Guerrero, Senior Associate of IP, IT and Data Protection at ECIJA
– Susana del Pozo Security Technical Sales Leader for EMEA at IBM
– Pilar Villacorta, Academic Sector Leader at IBM
– Raúl Rubio Partner at Deloitte Legal
The opportunity to hear from and network with global leaders is one of the many highlights of Experience Week.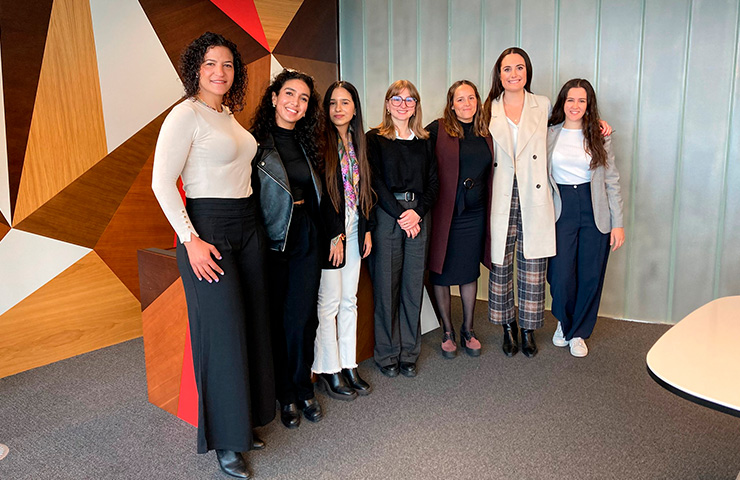 As Ariel explained, "I think it's incredibly important that students spend some quality time off campus and are able to go into professional environments. It makes their career goals feel tangible, especially as they meet professionals doing what they seek to do after they complete the Master of Laws (LL.M.)."