IE Business School students focused on marketing, communication, talent and leadership seized a unique opportunity to network and explore new career opportunities and valuable insights in London.
3
min read
The Global Immersion Week (GIW) is designed for students to experience hands-on learning in a real-world setting. Students from our full-time master programs in the areas of Marketing & Communication (Corporate Marketing & Communication; Customer Experience & Innovation; Digital Marketing; Market Research & Consumer Behavior; and Visual & Digital Media) and Talent & Leadership (Talent Development & Human Resources) are given the chance to visit a different international business hub. This year, students were sent to London.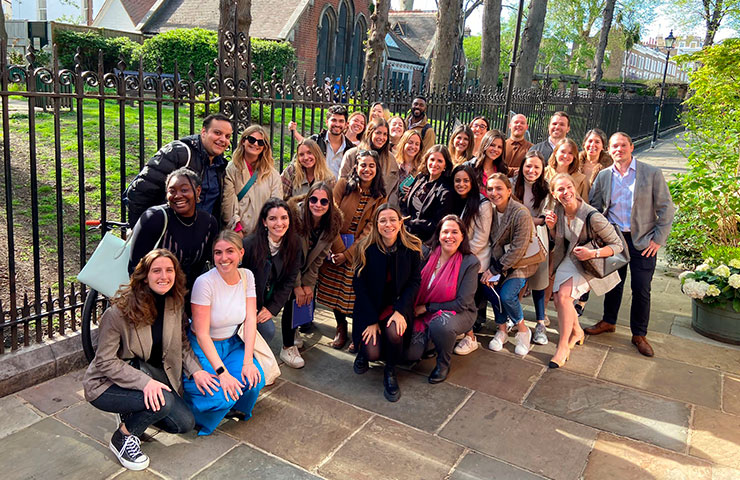 At the end of the second term, participants heard from world-class professors and industry experts and networked with top executives and IE University alumni.
"[The GIW] immersed me in the professional world in the best way possible and helped me rethink my future goals and how to approach them!" said Alexandrine, from the Master in Market Research & Consumer Behavior.
Exclusive insights from leading companies
Over the course of this three-day event, participating students had the opportunity to talk with London-based IE University alumni and top executives at the helm of international companies, including management consulting firm Korn Ferry; insight and analytics recruiters Elizabeth Norman International; and the subscription streaming giants from Netflix.
Additionally, students in our Marketing & Communication programs also met with leaders at Google, Ipsos and Kekst CNC, while the ones in the Master in Talent Development & Human Resources were able to gain valuable insights from executives at Convex Insurance, Diageo, DAZN and LinkedIn.
Students were also given time to attend a masterclass led by Nicolas Randall, adjunct professor of Visual Storytelling & Pitching at IE Business School.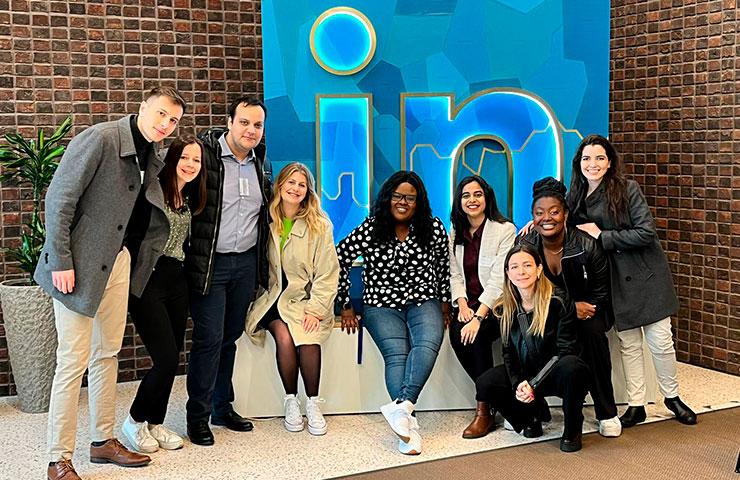 Firsthand exposure to an international business ecosystem
The Global Immersion Week is not only an extension of the classroom, but also an opportunity for students to develop their cultural awareness and gain insight about international business markets and cultures, and about the latest communication and sales career trends.
To that end, the first day featured an informative session about London, led by executives from British recruitment company Robert Walters. The topics covered in this session included the cultural, social and economic ecosystem of the UK; the post-Brexit and company sponsorship situation; and current career and recruitment trends.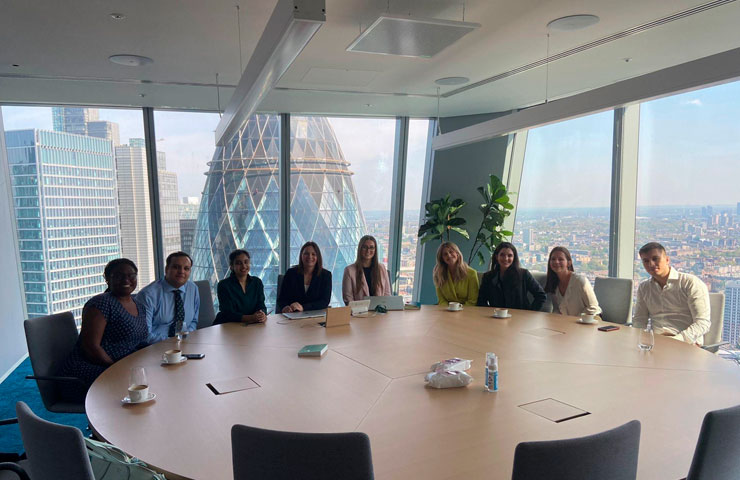 The recruitment specialists also provided an overview of the country's leading MARCOM and HR companies.
An invaluable opportunity for networking
The Global Immersion Week focuses on more than just work. The schedule also made room for other cultural activities in London, such as a guided tour of the Design Museum in Kensington.
And that's not even mentioning the networking cocktail held at the Pavilion Kensington Club, which provided our students with yet another opportunity to meet and exchange ideas with successful alumni currently working in London.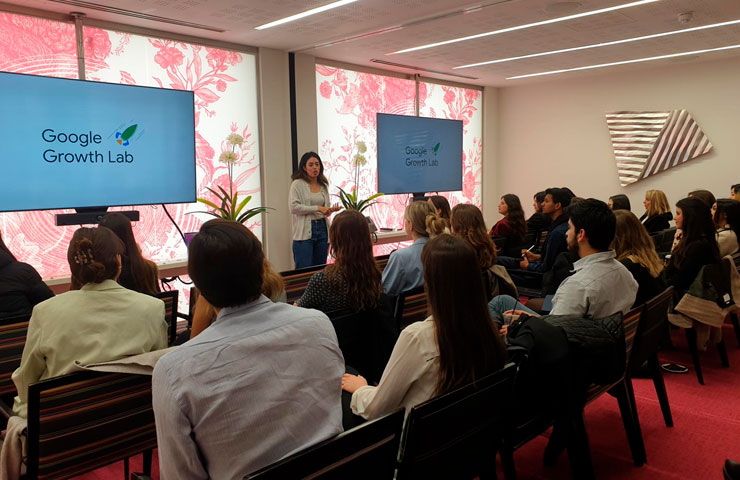 As Ximena—one of our students from the Master in Visual & Digital Media—explained, the Global Immersion Week was "filled with insightful talks and events that sparked [my] motivation to continue learning, exploring, and to start applying to jobs with a purpose."