Madrid is a cultural hub bursting with opportunities for ambitious young professionals looking to complement their studies with a rich cultural experience, while feeling safe and at home in their new city.
4
min read
Situated in the heart of Spain, the city of Madrid offers an eclectic mix of cultures, languages and opportunities for driven individuals looking to enhance their educational experience. While the hustle and bustle of this thriving city may seem chaotic to a newcomer, you can be assured that Madrid is far from an unsafe city. Whether it's the year-round mild weather, or the friendly people that make the city so welcoming, Madrid provides the perfect location for those looking to grow both personally and professionally.
Madrid offers endless opportunities for students to both enjoy their time studying and boost their employability. Whether looking to take on an internship at a top technology or law firm, wanting to improve their chances of being employed by learning a new language, or striving to enhance their global awareness, Madrid is the obvious choice.
Be surrounded by new languages and perspectives
When hopping on the metro or strolling through the center, you'll quickly pick up on just how many languages are spoken in the city. In fact, IE University's campus alone provides you with a fantastic international experience. With students from over 130 different countries, you'll soon build an international network of friends and colleagues that you'll carry with you through to your professional careers.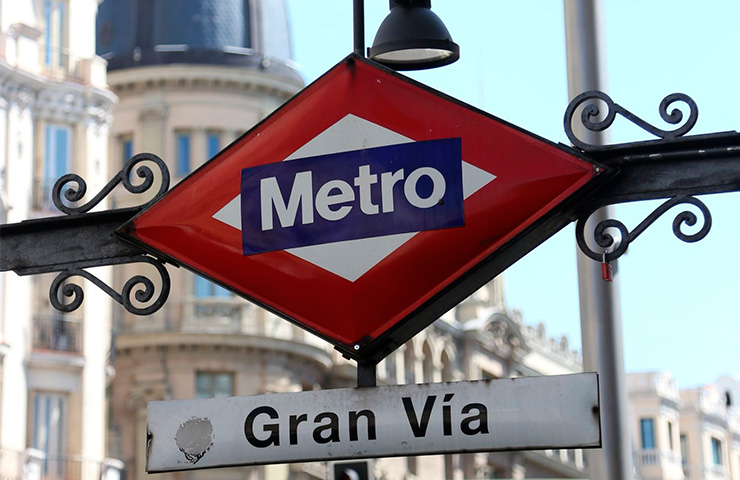 IE University strives to create the next generation of future leaders, and it all starts here in Madrid.
IE University's faculty members are real-world practitioners from around the globe who share the same international outlook as our students. They work hard to ensure their students are ready to become future-forward leaders and understand the importance of a global vision and diverse perspectives. That's why studying at IE University's Madrid campus is the best step a student can take in reaching their professional goals—their horizons are broadened and their overall educational experience is enriched by the broad diversity that the city and campus offer.
What's more, with a large amount of the programs at IE University being taught in English, you'll soon be able to boost your English-language skills without needing to move to an English-speaking country.
Join a community of like-minded individuals
Studying at IE University's Madrid campus means you'll join a community of like-minded, driven individuals who help support and boost one another on a daily basis. Whether helping each other get settled into their new city, or collaborating on group projects, you'll always feel that you have a support system in place. Students at IE University are lucky enough to live in one of the world's safest cities, meaning they know they can focus on their future career goals without having the worry of feeling unsafe. No matter if you're walking through Madrid's bustling Puerta del Sol, or hopping off the metro at IE University's campus, students soon feel comforted knowing they've chosen a safe city to complete their studies and kickstart their professional careers.
As the home of many of Spain's biggest universities, Madrid is a very student-friendly city. Just wandering the streets, you'll soon see just how many students there are from all over the world who have all chosen to live in Madrid. Moving to a new city and country can seem daunting, but knowing you'll be joining a community of individuals just like yourself can help put your mind to rest—and help you focus on your studies.
Explore a historical and cultural hub
History and culture are deeply intertwined in the winding streets of the beautiful Spanish capital. When studying at IE University's Madrid campus, your educational experience is enhanced by every street you turn down.
Not only are you studying at a top-ranking global university, but you're also able to have an unforgettable experience that you'll treasure for life.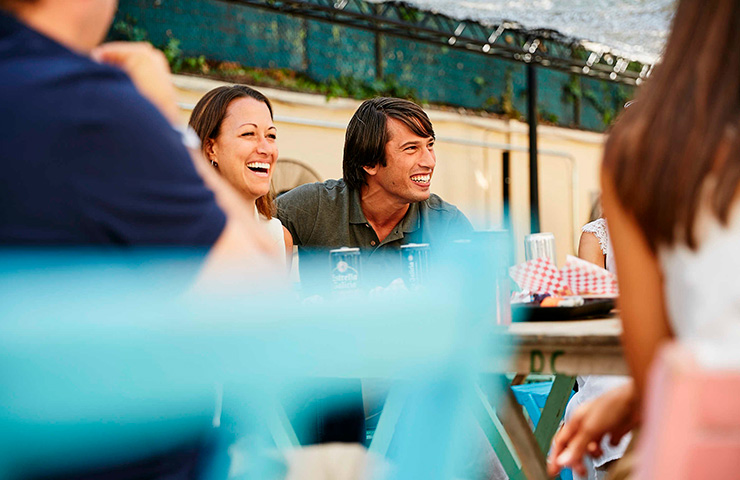 Madrid is one of the most fascinating cities to live in. From its countless historical sites and monuments, to the beautiful architecture of its buildings or the massive green spaces like Retiro Park, students at IE University will never run out of new places to discover. And from flamenco shows to art exhibitions and sporting events, there's something to do every single day.
Feel secure in your future
Feeling safe can also mean feeling secure in your future. Knowing you're living in a city that can support your ambitious future career goals is extremely important, and Madrid is a fantastic place to make professional connections or even start a business venture. Known as a hub of technology and innovation, Madrid boasts a well-developed infrastructure that is brimming with tech giants such as Google, Apple and Microsoft, all looking to hire the next generation of future leaders.
By living in Madrid, you can rest assured you've made the best choice for your future—both personally and professionally.