IE University alum, Maricruz Pedrera, is at the forefront of disruption in the world of design and technology. She chats about how e-commerce has transformed retail and what the metaverse holds for the future of fashion.
4
min read
The fashion industry is on the cusp of transformation. With exciting innovations breaking into the market—seemingly at the speed of light—it's no wonder that the way we discover, interact with and buy from fashion and retail brands has changed forever. And, with the increasing adoption of the metaverse in a wide array of sectors, it seems that the evolution has just begun.
Maricruz Pedrera understands the changing face of fashion better than most. After graduating from IE University with a Master in Strategic Interior Design, she joined Inditex's retail giant, Zara, as an architect and project manager. Since then, she has leveraged her world-class education to rise through the ranks and worked on many impressive projects revolving around building information modeling (BIM) implementation, workplace design and interior architecture. 
What's your professional journey been like so far?
In 2015, after earning my architecture degree at the University of Seville, I secured a spot in the Master in Strategic Interior Design, along with a scholarship to work for six months in the architecture and interior design department at Zara. Upon completing the scholarship, I was offered a permanent position as a designer, as well as the opportunity to work on designing the new Zara store that would be opening near Piazza San Marco in Venice—the city's main square.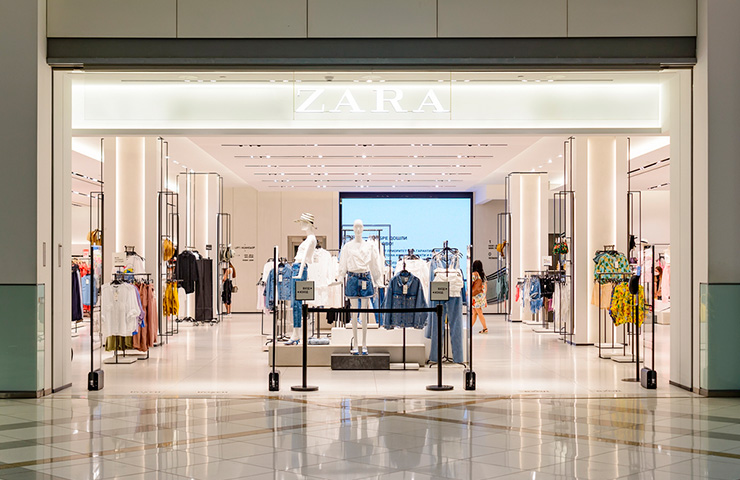 Since then, I have been working as a project manager and retail designer for Zara Europe.
In 2018, I was involved in implementing BIM at Inditex, and have also been mentoring within my department for a couple of years to drive the BIM methodology in the design and construction of Zara stores.
Can you take us through what your role entails?
Zara has a diverse and multidisciplinary in-house architecture department. Here in Arteixo is where the architecture and interior design specialists develop the conceptual design and its prospective adaptation to every Zara location globally.
I am a project design manager in the European regional team. We take care of the implementation of the Zara image in the different points of sale—both for new openings and comprehensive reforms. It is a very transversal task with a highly strategic component. It implies a close connection with many other teams and departments in the company, which makes it very interesting.
A couple of years ago I got involved in the implementation of BIM in the design and construction process of the stores. It seems important to me from the point of view of sustainability and I think that, in the future, it can have great implications with the metaverse.
How has retail evolved in recent years in terms of space?
Five years ago, when I was studying the Master in Strategic Interior Design, a professor told us that shopping is one of the oldest forms of social interaction. This phrase stuck with me. Even today I remember it frequently, and I have it written on a post-it note stuck on my fridge. I found it very exciting as this long history allows us to read social, economic and technological transformations through places of exchange: souks, markets, stores, supermarkets, shopping malls, websites, social media, apps and, now, the metaverse.
For quite some time now, the mental space that retail occupies in the collective consciousness has found resonance beyond the purely physical realm.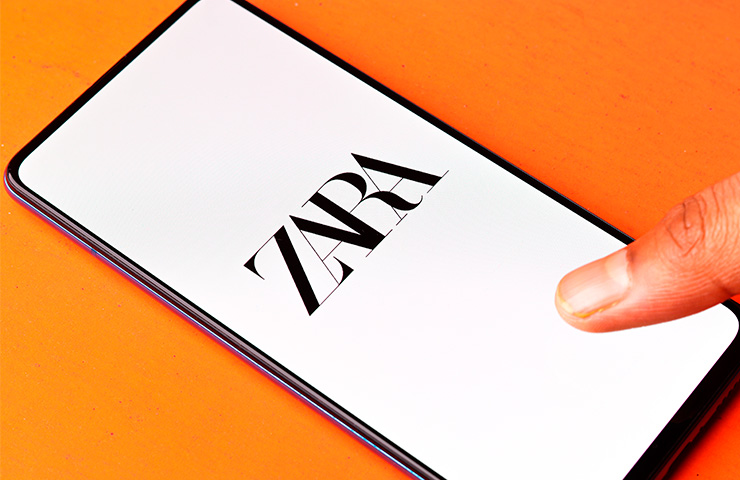 This has led designers and planners to think about user experience and operability in much broader terms than had been done in previous generations, and to look for links between physical and digital experiences.
I believe that this is a challenge that retailers are beginning to overcome, and that the next big journey we'll need to take is to engage with Generation Z is into the metaverse. I think it's essential to understand their way of interacting and the values that drive this new environment.
From a technical point of view, this is an area that's familiar to us as design professionals, as we've been experimenting with different 3D modeling and visualization software and methodologies for years. Personally, I work with Enscape and Cloud Models for Revit. For me, using these tools is like a form of gamification of my daily work and a starting point to share that work with my colleagues and collaborators.
How does e-commerce affect retail spaces? Will the stores of the future tend more towards showrooms than big retail stores?
From my point of view, the arrival of e-commerce has had an impact on how different experiences are planned and the operations behind them. In a way, stores have become machines that create experiences—like Le Corbusier's "machine for living in." 
Even before the arrival of e-commerce, retail designers were already focused primarily on user perceptions. Now, everything has acquired a global approach in which the internal human, mechanical and digital operations have become very important. Nowadays, the efforts are not only about what the user perceives, but also about the framework that supports that experience behind the scenes. To achieve this, design team professionals have diversified and tasks have become more specialized.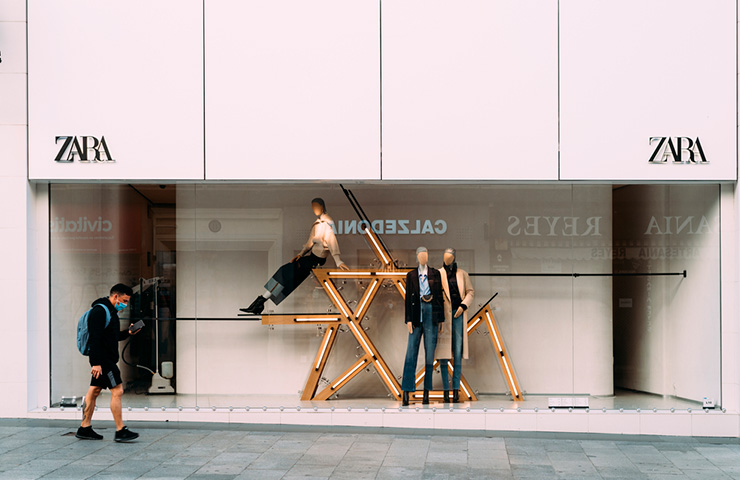 We as designers need to understand business and operating models very well in order to be able to work in a targeted manner.
In the future, while it's very possible that the experience will be showroom-like, I believe that there will be large spaces behind the scenes that will house small logistics and technology centers, so the user experience remains fresh, exciting and—most importantly—connected.
In the future, will e-commerce take place in the metaverse?
I'm pretty convinced it will!