This Master in Business Analytics & Big Data alum shares why he made the move from medicine to data and how his IE Experience prepared him to find new solutions for global healthcare.
4
min read
Born and raised in Turkey, Master in Business Analytics & Big Data alum Göktuğ Aşcı has always been passionate about helping others. In high school, he took an interest in the human body and how it functions, particularly the anatomy and physiology of the nervous system. Göktuğ was determined to realize his goal of making the world a better place, so he decided to study medicine at Istanbul University—one of the best medical schools in Turkey.
The medical program he joined is designed across six years: three focused on anatomy and research and the rest on diagnosis and treatment. He also got to study abroad at Yale University in the US and the University of Antwerp in Belgium during this time. But as Göktuğ learned more about the human body, he began to compare nerve cells to human beings online, who use computer networks to organize and search for something more significant. It wasn't long before he started drawing parallels between the human brain to the internet.
Pivoting to new experiences
On the other hand, Göktuğ was also nurturing his interest in research and data at the time; he began investing in programming, which led to assembling a small team and launching businesses. "We built full-stack mobile applications, one of which was an online medical education platform to teach biomedical cases. It attracted 7,000 medical students in Turkey. The second is a healthy meal platform that provides AI-assisted meals to live healthier—it has over 20,000 users all over the country," he explains.
During the second half of his clinical training, Göktuğ began to see the gaps in hospital processes and realized that technology and automation could be the answer to various challenges in the healthcare sector. "I figured out that my true passion is automation and AI and that by investing in a career in these fields, I could touch and improve more lives," he says.
This epiphany led Göktuğ to an unexpected career pivot: he decided to shift his focus from medicine to data and soon joined the Master in Business Analytics & Big Data.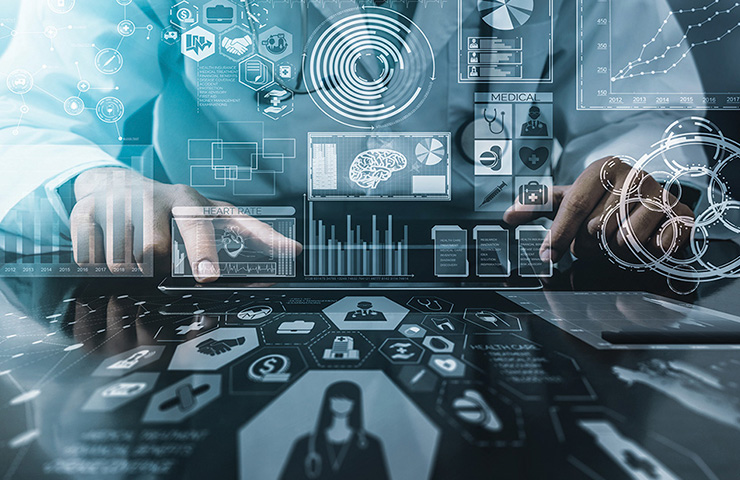 His journey to IE University started with a scholarship from a renowned Turkish institution. The initiative offers entry into a variety of schools, but Göktuğ quickly discovered that IE University had what he describes as the "best, most suitable programs for mastering business analytics and big data," adding, "In fact, it's currently the seventh best Master in Business Analytics & Big Data program in the world." Göktuğ also had the chance to attend online conferences via Zoom before the program's start date. There, he met the professors—who made an excellent impression—and many other fellow students, further solidifying his decision to learn in a diverse environment.
World-changing innovation
Göktuğ explains that we live in a parallel reality thanks to the invention of smartphones and social media. And in this reality, we leave footprints everywhere we go. "I wanted to gain literacy and practical skills to understand those footprints to extract business value," he asserts. And although Göktuğ originally believed he could acquire the hard and soft skills needed to become a software engineer, product manager or data specialist on his own, he soon realized that the do-it-yourself approach was quite limited in this case.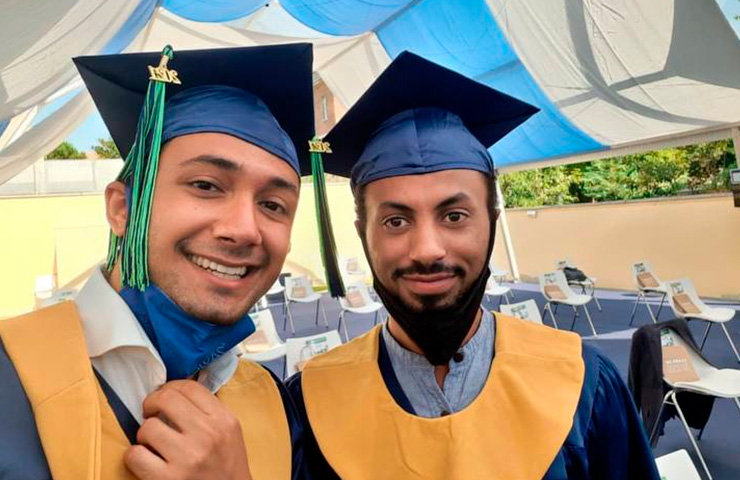 "Only placing yourself in the middle of a world-class curriculum and a network of high-quality data specialists will make growth possible."
"I would say IE University definitely helped me surpass that threshold."
Currently working as the head of data at a Munich-based medical AI company, Göktuğ helps build machine learning products used as second-opinion providers for radiology clinics. He is confident that these innovations will "standardize and enhance the quality of medical practice all over the world." They will also optimize patient management processes and drive down operational costs, enabling hospitals to offer more high-quality services in the long run.
On the big data frontlines
"To be honest, I was a bit scared when I first switched my career because it was a really important decision that was going to shake up my whole world," he admits.
But for those interested in a career in data, Göktuğ shares that though the experience is challenging, it's an amazing opportunity for growth.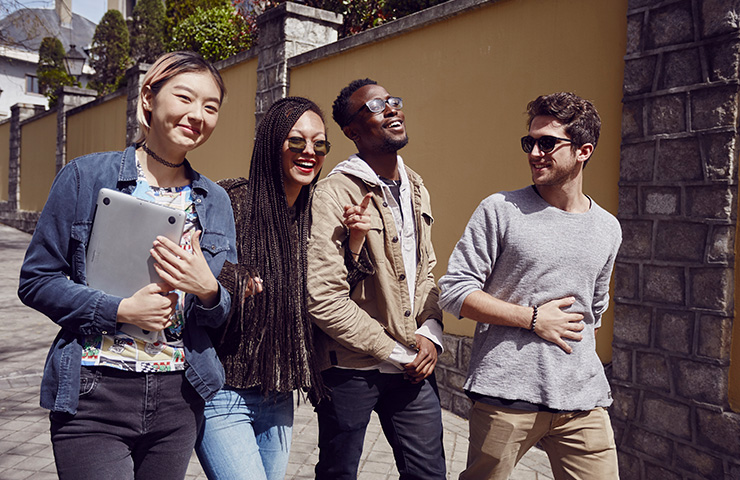 As he says, "In the end, you will be surprised with how literate and capable you've become with AI. Plus, you will be able to apply your soft and hard skills to real-world problems, which I think is one of the most valuable things about this program." Göktuğ believes that AI is one of the most exciting fields to specialize in, especially with the unbelievable advancements that we're making today. Who knows what the future will bring?