Originally from Lebanon, Professor Bechara Kaddoum moved to Spain to work as a cybersecurity senior consultant for Telefónica and has been heading the department since 2022. As a successful entrepreneur, Bechara seeks to instill a similar mindset in his Master in Software Engineering students at IE University. He recently shared his insights into the future of tech and how the digital revolution will shape the market.
4
min read
Professor Bechara Kaddoum was born and raised in Lebanon, where he founded his own IT services startup. In 2018, he sold the company and set out to earn his master's degree in cybersecurity at IE University. He went on to work as Telefónica's head of cybersecurity for Telco, with oversight over the Europe, Middle East and Africa, and the Asia-Pacific regions.
Soon, this self-described "results-driven entrepreneur" began searching for a way to share his passion for cybersecurity, a desire that led him back to IE University as a professor.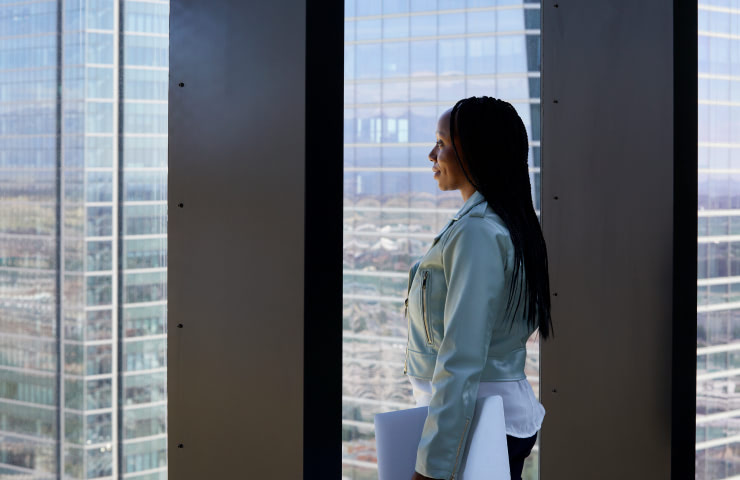 With a natural ability to translate very deep, technical conversations into business language, Bechara works to bring awareness to cybersecurity as a certified Telefónica creator, as well as a professor in several programs such as the Master in Computer Science and Business Technology, the Master in Business Analytics and Big Data and, now, the Master in Software Engineering.
Driving digital transformation
In today's fast-paced, increasingly data-driven world, cybersecurity concerns have risen dramatically. "In order to protect cyberspace, which means protecting companies, we need to have as much data as possible," explains Bechara. "That's something that raises a dilemma of privacy versus security."
Similarly, the accelerating pace of the digital revolution is realigning priorities: now, for example, everyone is talking about machine learning and artificial intelligence. "We say it's the future, but I think we can say it's now—it's the present, and it's going to continue evolving." According to Bechara, this development will only intensify the current shortage of cyber professionals.
The Master in Software Engineering will equip students to fill this gap. "In this moment, when AI, machine learning, digitization and computing are becoming a major part of our day-to-day lives, software engineering has the potential for exponential growth," he says. The program doesn't just impart technical expertise but also allows students to hone in on their soft skills. "As technically proficient as you are, without soft skills, you're not able to communicate or transmit. You're not able to shine."
Uniquely hands-on
It's also designed to keep students updated on the latest emerging technologies. The Master in Software Engineering includes several key verticals related to AI and machine learning, cloud services and the cloud, and cybersecurity.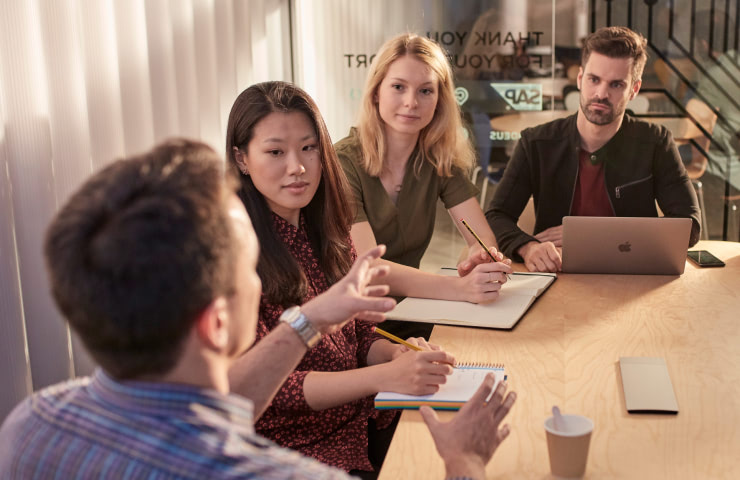 "Our data-centric approach gives students the chance to focus on specializations needed in the market, helping in the development, protection, digitization and transformation of companies."
However, Bechara also wants his students to have fun. "We use interesting topics to teach cybersecurity, alongside security auditing and compliance, such as ethical hacking and pentesting—it's time to have fun."
Bechara adds that teaching cybersecurity, resilience and ethical hacking can help students advance alongside security, auditing and compliance.
Built to shape new realities
The Master in Software Engineering turns students into visionary entrepreneurs capable of driving positive change. As Bechara points out, "When you have an entrepreneurial mindset, you're able to innovate, problem-solve and create tools that turn innovative ideas into reality." This mindset allows students to see the big picture, and software engineering is all about taking a broad view while tackling problems in small chunks.
What's more, it also offers students a distinct competitive advantage.
Having a Master in Software Engineering as well as an entrepreneurship mindset allows you to innovate, problem-solve and create tools that turn innovative ideas into reality, explains Bechara.
Companies are in the process of transformation, driven by a need to stay competitive in today's dynamic landscape. This will only ramp up the demand for high-level technical skills in software engineering, cybersecurity, AI, cloud services, SaaS and big data analysis. In fact, most of the job opportunities posted nowadays are roles in tech.
"The future is tech-driven, and professionals with expertise in these areas will be at the forefront of innovation and employment opportunities," he says.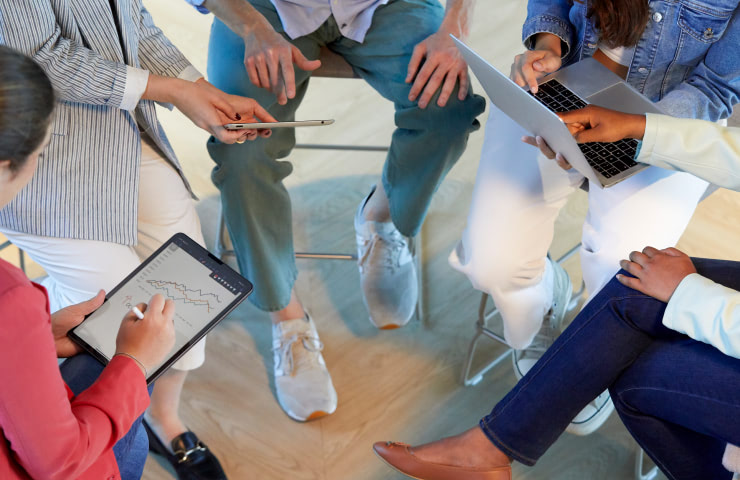 Future-forward skillsFor anyone interested in the Master in Software Engineering, Bechara would remind you to align your educational path with your career goals. "Choosing a reputable program that provides practical experience is crucial," he explains. What makes this program unique is that the faculty comes from a wide variety of roles within renowned companies. "Most of our professors are senior profiles working in top multinationals." This means that. By joining the program, you'll have the opportunity to network, refine your soft skills and gain the tools necessary to thrive in the professional world.