Choosing what to study is a considerable investment of time and money. But what's the return on investment for studying economics? Discover what a Master in Applied Economics can do for your future career.
4
min read
Economics is a social science that deals with how wealth is produced, distributed and consumed. It aims to explain the dynamics of the market and understand how people relate to their resources. Today's world is changing at a breakneck speed, with fintech and cryptocurrencies shaking the global market to its core. If you have a solid understanding of economics, you may just be among those who lead us into the future.
Learn why studying economics has a great ROI, and what a Master in Applied Economics at IE University can do for your professional trajectory.
Why study economics?
Gain important transferable skills
Studying economics significantly improves your career prospects. It gives you analytical thinking skills and the ability to solve complex problems, both of which are among the top skills recruiters look for. In fact, according to The Future of Jobs Report from the World Economic Forum, these skills will only increase in value by 2025.
Also, many jobs require an understanding of economic models and concepts such as finance, insurance, politics, banking and healthcare administration. By studying economics, you develop desirable and transversal skills that you can apply to a wide range of professions, even outside the world of economics.
Improve your decision-making
When studying economics, you learn about important concepts that you can use in both your professional and personal life. Studying economics gives you a strong analytical background that you can rely on in decision-making, applicable to finance and investment but also in general life.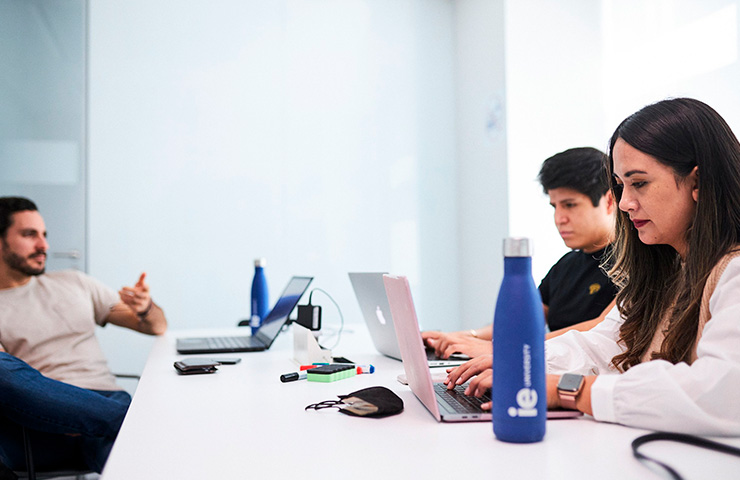 Economics teaches you to think outside the box and to make the objectively optimal decision in each situation.
This knowledge comes in handy whether you want to choose the right car to buy or invest your money in a business. Your knowledge of economics will help you weigh the pros and cons both short-term and long-term, thus making better-informed decisions.
It complements other areas of knowledge
Economics as a study complements other fields such as marketing, international relations, business administration, or even computer science, because you can find ways to apply the economic and financial theories you learn to other areas. This is particularly helpful if you want to climb the ladder in your organization or make a change to a department that is more business-oriented, as modern companies look for multidisciplinary professionals who understand the big picture.
So if you've previously studied or worked in one of these areas, economics could be a perfect complement to round out your CV.
Gain a unique understanding of economic nuances
When you study economics, you gain an insight into how the different world economies run. Economic theory is based not only on buying, selling and distribution, but also on the various processes and behaviors of people that influence commerce.
Economics is significantly linked to politics and society as a whole. Thus, your learning in the field will include understanding cognitive processes. With this knowledge, you can predict collective human behavior and attitude in a world of scarce resources. This, in turn, gives you a sense of global politics and trends as well as managerial skills that will come in handy no matter what career you decide to pursue.
How good is the ROI on studying economics?
Recent years have shown a considerable rise in the need for professionals who understand economics. More concretely, the demand for economics graduates is projected to increase by about 13% by 2030. This demand is directly reflected in compensation figures, with the average earning for economists with bachelor's degrees sitting at $105,020 in 2019. This number is in stark contrast to the number for those who majored in other social sciences, who earned average wages of $65,000.
There's no shortage of roles you could fill with a degree in economics, and the private sector is a great place to start looking.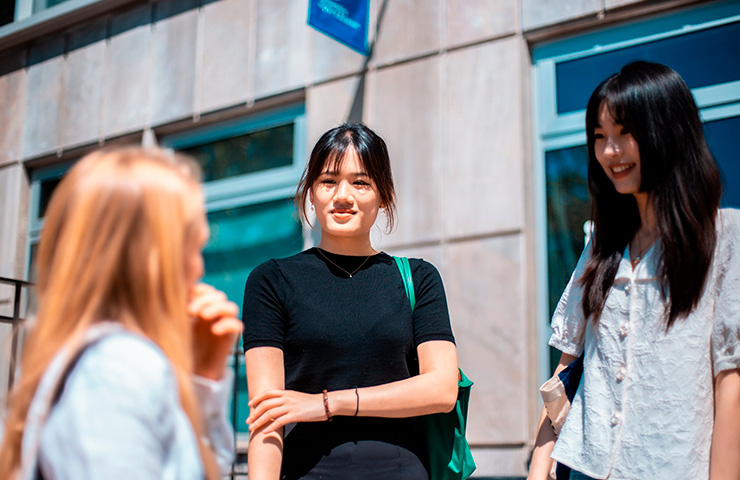 Whether the role is in a multinational or a fast-paced tech startup, your holistic and analytical profile will stand out to recruiters.
The public sector is certainly not off the table, either. Economics graduates often find themselves working in government agencies, whether at the local, regional, national or international level. It's also common for graduates with this profile to find work in international organizations such as the World Health Organization, the United Nations, the International Monetary Fund and the World Bank.
Tackling new developments in economics
There are many new tech developments taking the economic world by storm, including but not limited to: web3, blockchain, crypto, space travel and DAOs (Decentralized Autonomous Organizations). The world is looking to economists to help make sense of it all.
The Master in Applied Economics shapes professionals who are at the cutting edge of new technologies and trends like these. With a solid foundation in economic theory and a strong practical element in the study plan, you will learn how economic principles intersect with tech to revolutionize society.
One way the program prepares students to work in the real world is by having them analyze real-world information utilizing a data-driven and mathematical approach. You then use your data analysis to predict both micro and macro trends. This skill can be used to drive real positive change in organizations and society at large, and thus is extremely valuable.
Does the Master in Applied Economics sound like a good fit for you? Apply today, and carve out an impactful and in-demand career that will broaden your horizons.