Leading architect Ren Yee shares his thoughts on the Venture Lab proposals from our MBArch students—and how they can map the future of the business of design.
6
mins read
The most recent Venture Lab saw students from the Master in Business for Architecture and Design develop group-based entrepreneurial projects, driving impact in the areas of architecture, spatial design and built environments. We were honored to have Ren Yee, Head of Innovation Strategy and Forecasting at pioneering Dutch architecture firm UNStudio, join us as the juror of the event.
Impressed by what he saw, Ren rounds up his experience and takeaways from the Venture Lab, considering how the proposed ventures tap into the critical intersection where business meets design.
Ren Yee: A juror's notes on the MBArch Venture Lab final presentation
Armed with hand sanitizer, a face mask and a negative PCR test result, I braved Schiphol airport and boarded my flight to Madrid. In spite of the long lines and airport protocols, my overriding feeling was one of great anticipation. I was ready to see what the final IE Venture Lab presentation had to offer.
Sitting comfortably on a fairly empty flight—and having politely declined the sandwiches—I wondered to myself: what kind of business ventures will the architecture and design students propose? And of course, the bottom line: will the world actually need their proposals? This was especially intriguing for me, since I have been working for a few years now on the fringes—although some may argue it's the center—of architectural practice. Having been formally trained in architecture at the Delft University of Technology, I currently lead a team at UNStudio exploring how urban environments affect how we live, work, and learn, today and in the future.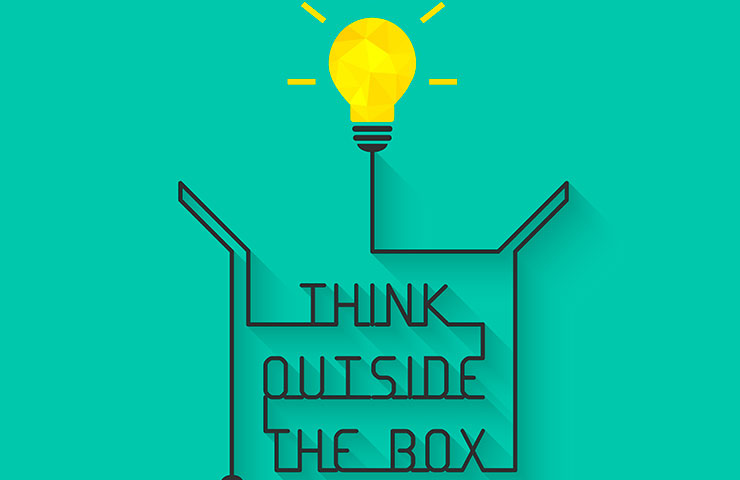 My work means I'm always thinking about the next step for architecture and design, so I was curious to see how IE University students would respond to this impulse of innovation.
After arriving in Madrid and completing another negative antigen test, I stepped safely into the physical, non-Zoom room that was already teeming with infectious energy. As far as first impressions go, I was struck by the sense of resilience among the group of students preparing to partake in the Venture Lab. Not even the snowstorm—the heaviest in Madrid for the last 50 years—nor the impact of COVID-19 on their personal lives had stopped them from turning up in Madrid to pursue their passion for entrepreneurship.
During the intense eight hours and 11 innovative team venture presentations that ensued, I made three key observations. From the wealth of knowledge and creativity on display, I've drawn out some central trends surrounding the objectives, tools and challenges covered by these ventures.
Observation #1: Most ventures honed in on social and urban challenges
While it's often tempting to look beyond the parameters of a single field, it was interesting to see that a few innovative venture proposals dedicated themselves to pressing challenges in the architecture and construction industry. Among them, one looked to find new ways of opening up closed waste management systems on construction sites, while another aimed to provide lifelong learning for the workforces of the architecture, engineering and construction (AEC) industry in developing countries.
I noticed, however, that most of the ventures moved away from the architecture and construction industry, taking on broader urban and societal challenges. In the urban realm, a few of the ventures turned to underutilized spaces to address issues such as food security, the heat island effect, and community building. Here, innovation and intelligence lies in the method for collectively identifying spaces and newly designed functions to realize objectives.
As a key challenge in the field, it's no surprise that the issue of affordability was targeted by a number of the ventures from multiple angles.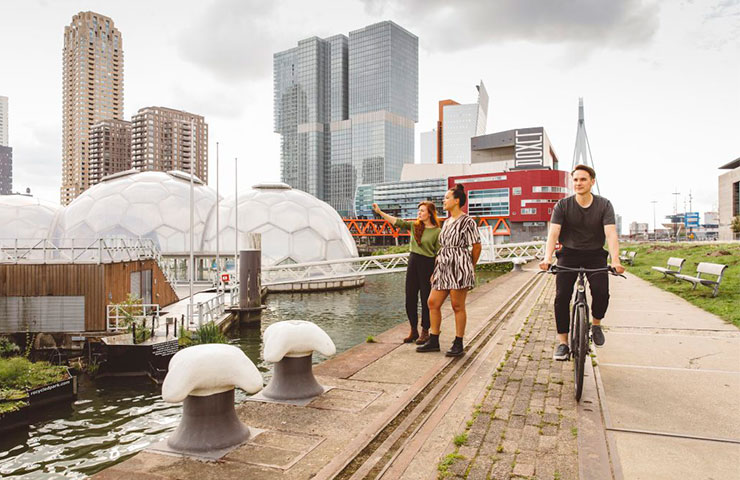 One venture sought to restore affordability to the housing market by imagining new models of financing and ownership, while another tackled the issue from the starting point of the informal economy. This included the design of affordable, prefabricated modules capable of engaging the local workforce during assembly.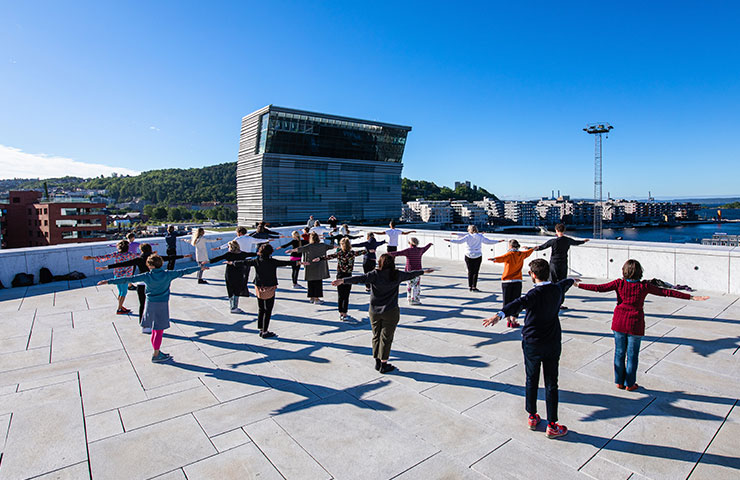 Community empowerment was another recurring theme across the ventures.
One venture blended the forces of participatory community rebuilding, corporate social responsibility, event planning and fundraising as a solution to mass reconstruction in the aftermath of the 2020 Beirut explosion.
Touching once more on the power of democratic decision-making in public space design, we saw another socially minded venture aimed at empowering local communities in West African countries to build public places in an inclusive way. In a compelling example of technologically informed entrepreneurship, this project leveraged community connectedness through an online communications platform.
Across the board, participants engaged innovatively with central issues of architecture and the business of design. Whether addressing the same or vastly different issues, the ventures all attested to the value of creativity, sparked when business meets design.
Observation #2: Data and digital tools were central to most solutions
Digital technology emerged as the central tool for solving social and environmental challenges in a large majority of the venture proposals. These digital technologies include data collection, platformization, digital services, and digital interaction tools—from social media to augmented reality.
With the dawn of the fourth industrial revolution already upon us, it stands to reason that digital technology is often essential for venture proposals. Now, technology is not only disrupting incumbent systems, but inventing new systems and services. And with the AEC industry growing at exponential speed, harnessing the potential of technology looks to be the clear next step for pioneers in the sector.
At the Venture Lab, one memorable use of digital tech was in a project that focuses on children's cognitive development, blending physical and augmented reality through a game. The striking thing about this venture was the gamification of cognitive development via the blended-format exploration of spaces. The type of data that would be gathered here would present a significant impact for the child's personal cognitive development. And of course, it would also raise a crucial ethical discussion on data privacy and ownership—one that isn't yet central to the debate.
Observation #3: The architects' skills and mindset were put to good use
Although most ventures stepped away from traditional architecture practice, I noticed that all of them displayed the architect's mindset: strategic design and imaginative thinking.
The night before the final presentation, I had a very interesting conversation with Dean Martha Thorne, Associate Dean Cristina Mateo, and Program Director Jerónimo van Schendel Erice. We exchanged some ideas on what we thought were the core values of architectural education and training. Martha recalled a response she had once received to that same question from a student: "In architecture school, I learn to think."
As a part of the Venture Lab process—aside from being made to think—I have witnessed the agility of this architectural training in action.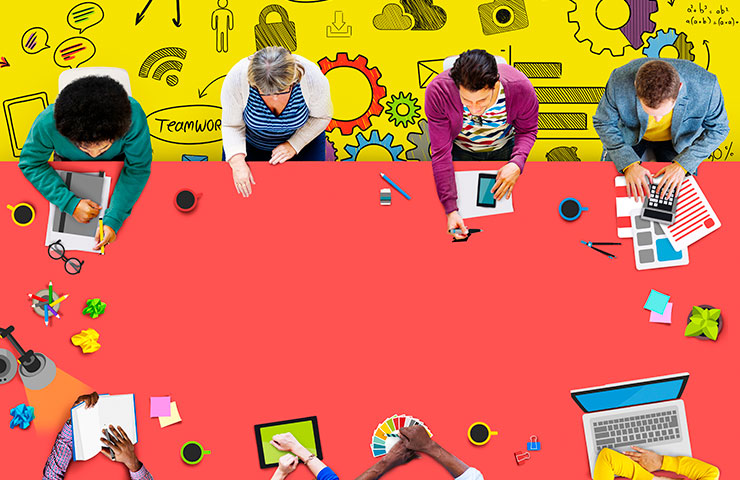 Drawing on their strategic mindsets, students tackle the business of design by deploying analytical skills and mapping out complex systems in their domain. It'd be fair to say that deeper system mapping would await most of these ventures, but time is always the enemy, and each of these teams exhibited more than enough potential to take their ideas to the next level. Through this experience, they've already refined a central asset: facing challenges creatively and meaningfully.
Final reflections
Reflecting on the presentations of these ventures, it's obvious to me that immense value is created when designers turn their hands to entrepreneurship; when they harness the power of tech and take on the right mission.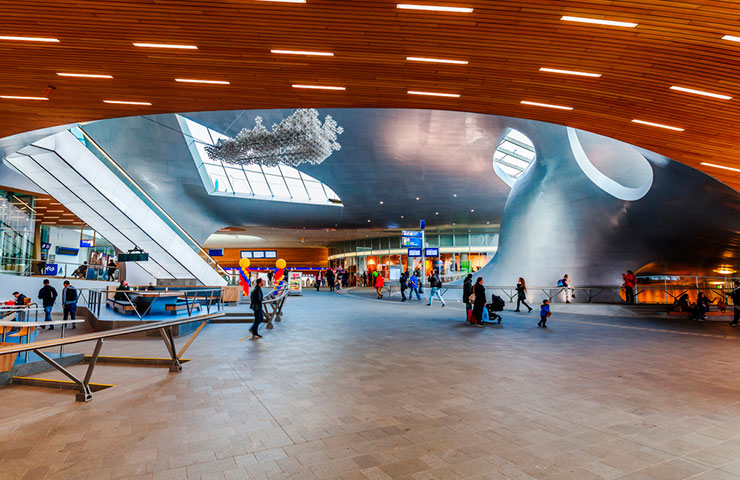 When business meets design, important social and spatial developments unfold—and this is what the world urgently needs today.
I would gladly brave the airport again, endure the dreaded swabs and undergo 10 days of self-quarantine in order to witness another IE Venture Lab presentation. But perhaps I'd eat my words before I'd eat those airplane sandwiches!