Choosing to venture away from home for university is no easy decision. But for ambitious students from China, it just got a little easier. IE University and the China Scholarship Council have teamed up to ease this transition, including a full scholarship for several of our master's programs. Hear from some of our Chinese alumni who benefited from the scholarship!
3
min read
The IE School of Global & Public Affairs is a place where people from all walks of life and educational backgrounds come together to develop cultural insights, work in diverse teams, and ultimately build a home away from home. Our community is made up of diverse students who are passionate about bridging cultures and making a positive impact. Programs such as the Master in International Relations and the Master in International Development provide exceptional professional opportunities to these students, who come from every corner of the world.
Three such students—Renyuan Ouyang, Yi Pan, and Huan Wang—brought their dreams of social justice, equality, and improving education all the way from China to Spain. In Madrid, they were met with like-minded individuals, supportive professors and real-world experiences that helped solidify their decisions to pursue these meaningful and fulfilling careers. They were able to do this thanks to the support and full scholarship awarded by the China Scholarship Council (CSC).
Read on to discover these Chinese students' experiences at IE University and the opportunities they had thanks to the CSC.
Renyuan Ouyang: Joining a global learning community
After studying international relations and journalism in Australia for four years, Renyuan Ouyang wanted to connect with diverse peers in a global setting.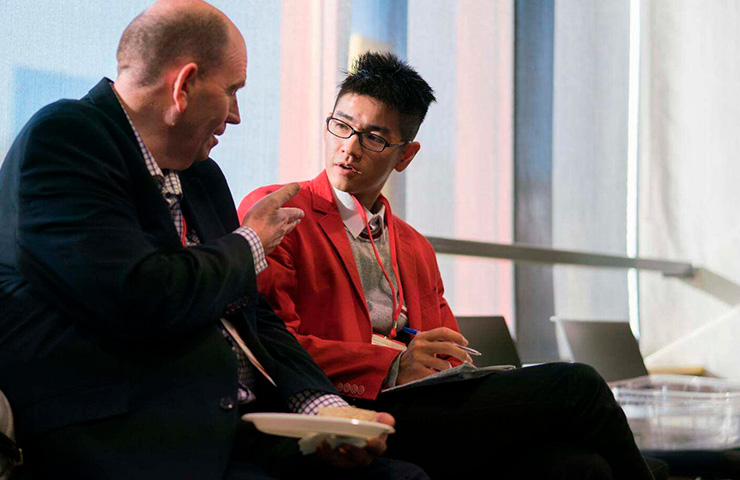 In a field that focuses on cultivating relationships with people of different backgrounds, this was a key educational component for him.
"I relished the opportunity to study in IE University's highly international community. While international environments are nothing new for me, IE University managed to offer me a different feeling—it was closer to reality," Renyuan explains.
This classroom environment enables an additional layer of cross-cultural insight. In Renyuan's classes, students shared their backgrounds, knowledge, and experiences freely, which made for dynamic sessions. While learning from a Powerpoint or a textbook can teach you the fundamentals, it's conversing with those who are different from you that teaches how to have compassion, how to be a good listener and how to collaborate with others—all which are critical skills for the future.
Huan Wang: Gaining the confidence to excel
The China Scholarship Council is a major reason why so many students from China are able to study here in Madrid at IE University.
As a student with incredible academic merit, Huan Wang earned the CSC-IE Scholarship in Global Governance and Sustainable Development.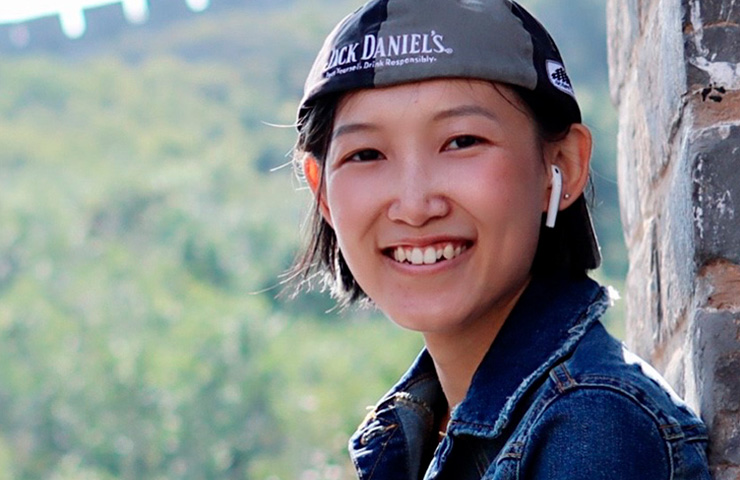 The CSC-IE Scholarship has given Huan great confidence in the classroom. If she finds something difficult or is feeling stressed by the rigorous program, Huan reminds herself that she was selected out of an incredible group of applicants for this scholarship, proving that she has the ability to conquer the problem at hand.
Huan would recommend the CSC-IE Scholarship to any student interested in working on social development in the future. It has helped her take the next step in her career goals, and given her the valuable opportunity to study at an institution as prestigious as IE University.
Yi Pan: Building a career with impact
Yi Pan has known exactly what her dream career was from day one. Earning a Masters of Law in Hong Kong, she came to IE University to complete the Master in International Development.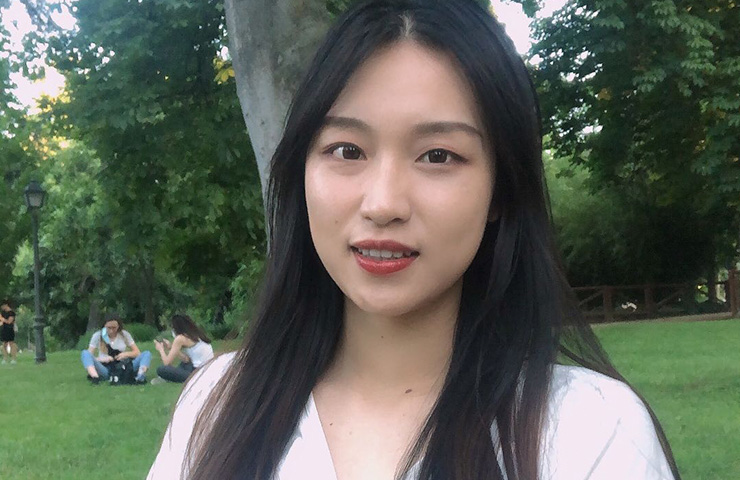 Her goal was to unite her passions of international trade law and environmental law, and build a career based on this combination.
Classrooms filled with diverse thought, teamwork and practical experience are leading Yi to her dream job of working in an international environment that will help pave a better future. Yi says, "My ultimate goal is to contribute to the completion of the UN's Sustainable Development Goal 17: Partnerships for the Goals. I am most passionate about SDG 16: Peace, Justice and Strong Institutions, which aims to promote peaceful and inclusive societies, provide access to justice for all, and build accountable and effective institutions at all levels."
Your future starts at IE University
Our dynamic and diverse community is built on respect and support, and we're constantly striving to make our classrooms more inclusive and representative of the real world. The CSC-IE Scholarship is just one of many initiatives we've launched to bring talented professionals to our campus. Explore our programs and opportunities to see which path is right for you. Your future starts today!