IE University recently held the second Women in Real Estate panel, hosted by IE School of Architecture and Design. The panel brought together some of the top women in the field to talk about their experiences in the profession, diversity, and sustainability.
4
min read
The panelists also touched on IE University's new scholarship for women, the Women in Real Estate High Potential Awards, and why measures like this are essential for the advancement of women in the profession.
Meeting the Panelists
Our own professor Leticia Ponz, head of Union Investment Real Estate's Spanish offices and deputy chairman of Women in Real Estate Spain, acted as the moderator. Currently, Leticia teaches two master's courses at IE University, the Global Master in Real Estate Development and the Master in Real Estate Development.
Other members of the distinguished panel included Cristina García-Peri, Paloma Relinque, Tania Concejo-Bontemps and Susana Rodríguez. Cristina is a senior partner at Azora and chairwoman of the board of trustees for the NGO Plan International in Spain.
Paloma heads the Madrid office at CBRE, as well as being a professor in the Master in Real Estate Development. Tania serves as the president of Union Investment Real Estate in France. Completing the panel, Susana is chief commercial officer at Savills Aguirre Newman, and another professor at IE University.
Dissecting the professional experience in Spain
With 17 years' experience working in the US and the UK, Cristina made the move back to Spain. Having previously held roles in private consultancy and investment banking, she has for the last 10 years focused her time and professional skills on the real estate sector.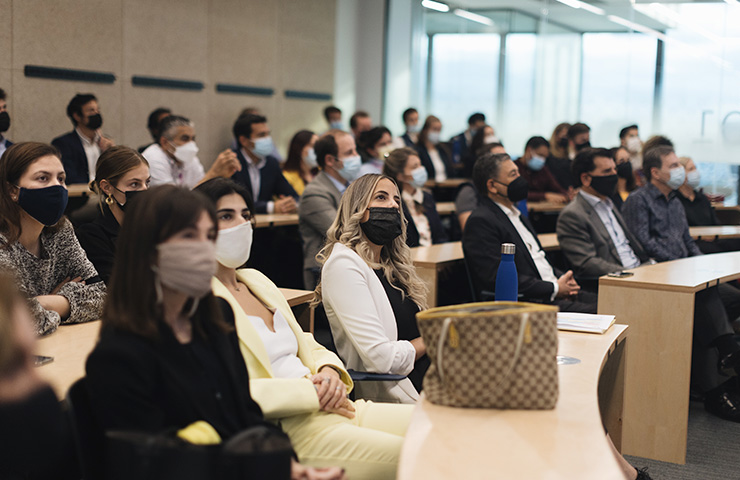 She kicked off the panel by noting that, in her experience, women still hold very few senior roles in the field.
While we are on a good path towards parity, the pace is quite slow. Cristina points out that when she joined investment banking in 1993, female professionals of the time were saying many of the same things that are still talking points today. Unconscious biases and a lack of women at the top continue to hamper the industry's ability to attract talented young women to real estate.
The question of diversity and gender quotas
Cristina noted that equality in the real estate industry could still lead to massive opportunities for growth and advancement. But, for this to happen, industry veterans must make greater efforts toward conciliation. They must ask themselves how to keep women motivated in organizations, and how to give them the flexibility they need to perform at the highest level.
Tania added that, in France, government intervention has established the need for certain gender quotas within organizations. When these laws were first established in 2011, they faced the inevitable pushback. However, most management teams are quite diverse now in terms of gender, age and nationality.
However, Tania noted that there is still more to do when it comes to placing more women on executive boards, steering committees and strategic boards. It's vital that women are adequately represented, as many important company decisions are made through these platforms.
Paloma doesn't necessarily agree with gender quotas, believing some people will use their presence to devalue the work and achievements of female professionals. However, she notes that they may be the only way to achieve more diversity in more organizations and break unconscious biases.
For Susana, many challenges that women face in this space come from a lack of assertiveness. She points out that female students tend to speak less in the classroom. This trend follows them into professional life, where they don't speak up. Most times, this isn't from a lack of knowledge—as their grades and examination results prove.
She adds that women need to shed the fear and participate more in professional spaces.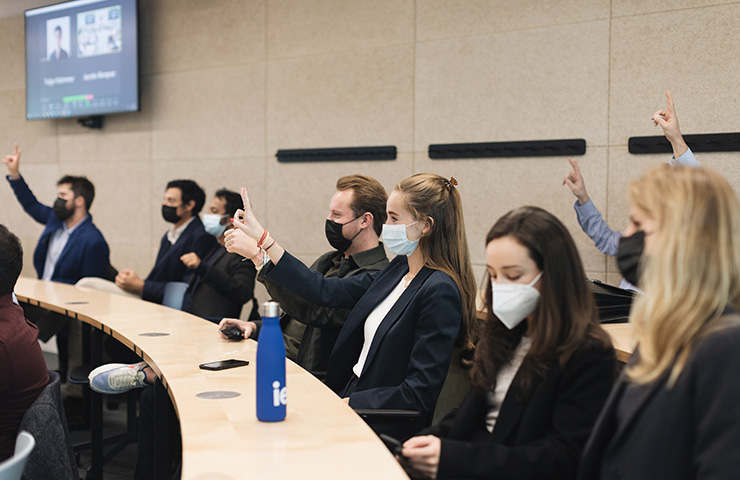 The Women in Real Estate High Potential Awards
Apart from being assertive, women need to acquire high-level skills in order to be competitive in this industry. That's why the Women in Real Estate High Potential Awards is such a timely initiative. This is a scholarship geared towards women who want to take the Master in Real Estate or Global Master in Real Estate Development. Leticia explains that this scholarship will bring more women into management positions within the real estate sector.
IE University will grant four female candidates a percentage reduction in tuition fees to pursue either of these programs. Candidates will have to present their CV, write a short essay and participate in an interview process to apply. The first round of scholarships will be awarded by April 30.
ESG, sustainability and technology trends in real estate
The debate also addressed the critical issues of ESG and sustainability. These have always been important considerations in real estate, Susana said, pointing out that buildings are responsible for 40% of global energy consumption and almost a third of all greenhouse emissions worldwide.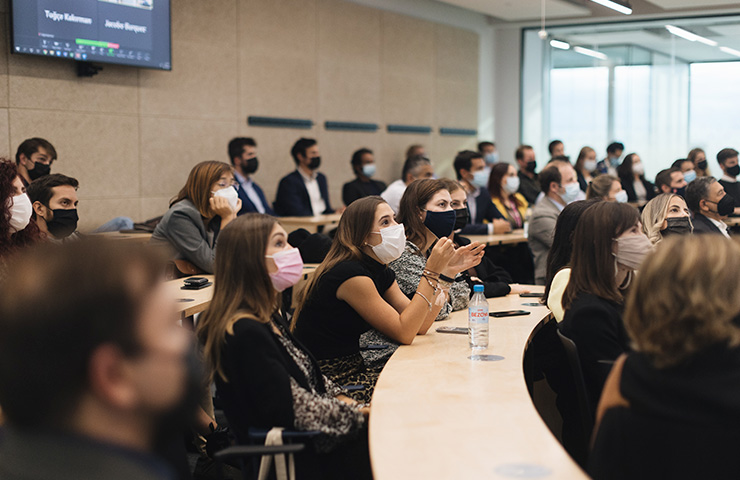 Therefore, the industry has a huge role to play in combating climate change by constructing sustainable buildings and refurbishing existing ones.
Furthermore, real estate professionals must recognize their responsibility to provide affordable housing.
Tania added that ESG is at the top of the list for all institutional investors and major stakeholders in the industry. Today, firms must be ESG-compliant or risk their valuation and investor interest in their projects or activities. She noted the trend toward addressing the comfort of the end-user. This is mainly accomplished by providing green spaces and recreation areas, as well as maintaining good air quality.
Cristina agreed, adding that her company has dedicated a lot of time to understanding new technologies and how to use them at different levels to make processes more accurate and efficient. However, she asserted that the best thing about technology is that it's creating new business opportunities in the real estate sector. It also improves how we analyze and use data, thereby improving how investment decisions in development are made.
We'd like to thank all the participants for a most illuminating debate. You can enter the Women in Real Estate High Potential Awards here and take the first stop in playing your part in the empowerment movement!