One of the highlights of IE University's Master in Finance program is the opportunity it provides for students to get hands-on experience of practical projects. These projects not only give students valuable real-world experience, but also benefit local communities. We spoke to a group of Master in Finance students about their trip to Ghana.
3
min read
The Master in Finance gives students firsthand insights into the real world of finance, including the chance to visit some of the world's major financial hubs. While London and New York might spring to mind more readily, some of the most exciting developments are happening on another continent—in the West African country of Ghana. We spoke to a group of Master in Finance students about why they chose to participate in the Microfinance Technical Assistance Project and what they learned from the experience.
The Microfinance Technical Assistance Project, part of the Master in Finance final project, is organized in collaboration with Financieros sin Fronteras (Financiers Without Borders), an NGO which promotes financial inclusion as a tool for development. Students participate with the shared purpose of harnessing their financial expertise in order to facilitate credit accessibility as a tool to alleviate poverty in Ghana. Working with Manna Projects, a microfinance NGO which offers loans to individuals, groups and SMEs, the students identified areas in need of improvement and came up with practical solutions to enhance the organization's operations.
The international group of nine students, who hail from countries such as Belgium, the UK, Portugal and Italy, particularly appreciated the chance to experience another culture and to work in a collaborative environment, which they felt "showcased a remarkable diversity of nationalities, religions, cultures, political ideologies, economic backgrounds and social norms." Using the analytical and reasoning skills they'd developed during the Master in Finance program, as well as their coursework in financial modeling, they were able to put their knowledge of critical areas in microfinance to practical and proactive use in a way that enabled them to make a real impact.
While the innovative tools and methodologies provided by IE University—in particular the IE Workplace software—proved invaluable to the students in a challenging environment, the comprehensive coverage of topics on their program, such as financial inclusion, gave them a deeper understanding of the issues faced by Manna Projects' clients and the underlying structural inequalities which the organization aims to address. The students noted that they developed a "profound empathy" for the circumstances of the individuals and communities they sought to assist.
The students all felt that this experience impacted them on both a personal and professional level, with improved self-discipline, autonomy and critical thinking all being cited as benefits. It also served to deepen their sense of social commitment.
"The immersive experience of visiting Ghana and engaging with individuals from marginalized communities has expanded our understanding of universal justice and heightened our solidarity" they explained.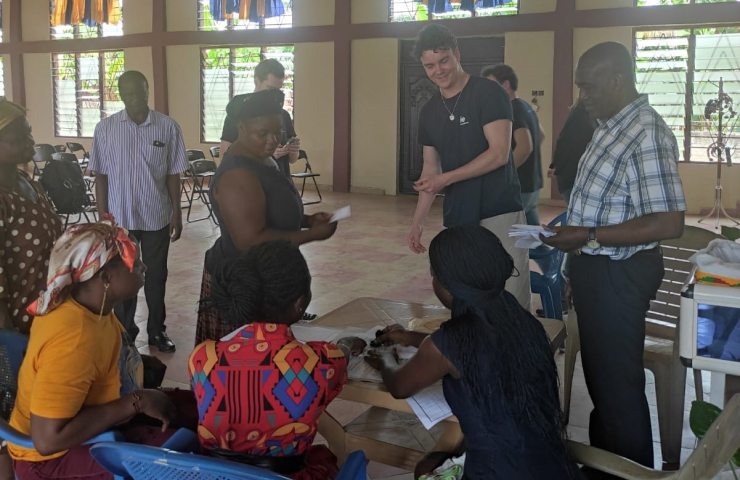 When asked for their advice to future Master in Finance students thinking of participating in the Microfinance Technical Assistance Project, the students emphasized that the project offers "a truly unparalleled opportunity for personal, academic and professional growth" while having a lasting positive impact on the lives of the most vulnerable communities in Ghana. The group had three main suggestions:
• Trust in your own abilities. The Master in Finance gives you a wealth of knowledge and perspectives which are directly applicable to the analysis of microfinance institutions and the development of innovative solutions.
• Follow the project's well-defined processes. These processes emphasize the importance of continuous communication, constructive feedback and an organized, yet adaptable, approach.
• Make the most of the knowledge and experience of your faculty members. As well as being experts in their fields, they're invaluable mentors who can provide you with guidance and support throughout the project.
The students' conclusion?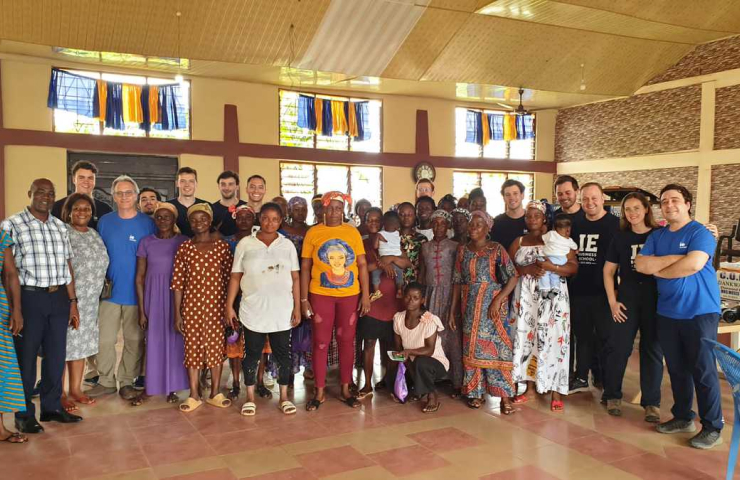 "Participating in this project is a transformative journey that will expand your horizons, sharpen your skills and leave an indelible mark on your personal and professional trajectory."