When Dareen joined the Master in Business Analytics & Big Data Part-Time at IE University, she wanted to gain the tools to succeed in her new job. She got that and much more—she discovered a transformative academic experience that will add value way into the future.
5
min read
Dareen Shaheen has always been passionate about tech. And around 20 years ago, the Egyptian national took her first step to mastering her area of interest with an undergraduate degree in computer science, with a business administration minor, from The American University in Cairo.
More importantly, it was there that she first discovered the niche she wanted to build her future career in: cybersecurity. Dareen's final project was focused on this topic, which was still relatively unknown at the time. However, she identified an industry ripe with opportunity—a call that proved to be the right one as she landed her first job after graduation at a leading security systems company and managed a security services provider that was based in Atlanta, Georgia.
Rooted in cybersecurity
Dareen has gone on to build a successful career in this dynamic, cutting-edge field. From the US to Africa, Europe and the Middle East, her work has taken her all over the world. Dareen has established an impressive professional profile in various roles at notable organizations like Cisco, IBM and more.
"I was still focusing on cybersecurity, but mainly in different domain areas: industries, countries, regions and so on," she says of this time. However, in 2010, Dareen made the pivotal choice to transition from more consultancy-based roles to a concentration on the banking sector. And after 12 years of managing information security at several renowned banks, she accepted her current position at leading online travel agency, Booking.com B.V . Dareen now works out of the company's headquarters in Amsterdam as the Business Information Security Officer in charge of all its fintech and payment services.
Time for growth
Her new role came with an unexpected realization: it was probably time to update her skill set. "When I shifted my focus from the financial industry, I also made the switch from consultant to client," she explains. Dareen quickly understood that the change called for a new approach and she needed to understand how to function in this new role.
Dareen had first heard about IE University because of the institution's acclaimed programs in business and management. She was looking for a program that would help her excel at her job—a big part of which involves regularly interacting with data and the business world. "Once IE University launched the Master in Business Analytics & Big Data Part-Time, I immediately jumped on the chance to join the waiting list," she says.
Apart from professional responsibility, however, Dareen chose to pursue this cutting-edge, part-time program because she grasped the importance of digital transformation early on. "If a company is going through a lot of innovation in technology and product development, I need to understand how I can better lead them," she admits. Dareen was determined to build the technical and soft skills to nurture change, value and growth, both now and in the future.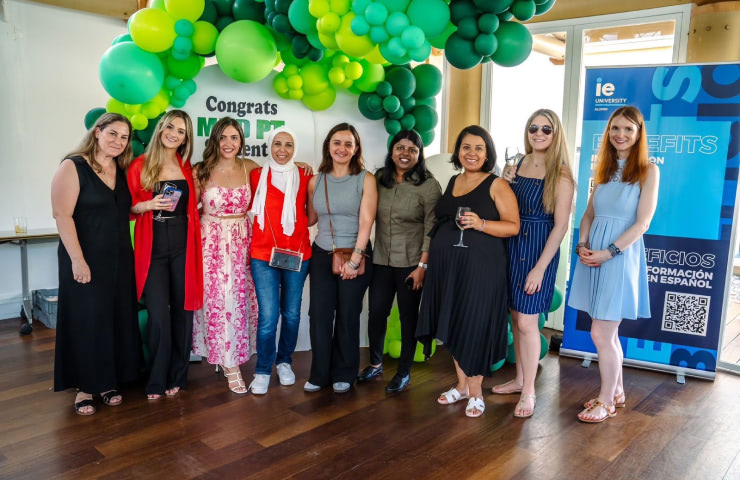 Dareen was determined to build the technical and soft skills to nurture change, value and growth, both now and in the future.
But as much as she wanted to learn more about data, Dareen wasn't ready to put her career on pause with the rigorous demands of full-time study. Luckily, the Master in Business Analytics & Big Data Part-Time offered her a program that perfectly suited her needs. Not only did it deliver a good mix of theoretical and practical learning, she also got to benefit from the vast accumulated experience of the program's faculty. "Whatever I learned, I was actually able to apply instantly in the real world," she says.
What's more, Dareen appreciated the fact that the program attracted a wide pool of talent from different backgrounds and industries. As she reveals, "The usual complaint is that, after 20 years of experience, you don't want to be sitting in a classroom full of people who are only at the beginning of their careers—you want a well-balanced mix." And that's exactly what she found in the Master in Business Analytics & Big Data Part-Time. Her cohort comprised professionals with diverse profiles and varying years of business and technical experience, bringing "a lot of perspectives" to the classroom.
Opportunity outside her comfort zone
When Dareen decided to join IE University, she had the option to pursue a program more focused on cybersecurity, since it was directly related to her job. But for her, a big part of rejoining academia was the desire to push herself out of her comfort zone, using new knowledge and insights to enrich her years-long expertise.
"I needed to understand the current technologies and applications, and how they are being built in order to develop AI-based solutions. I needed to understand data architecture and how data is handled from end to end," she says, adding, "I'm good with cybersecurity, but I needed to understand a different perspective."
For her, the Master in Business Analytics & Big Data Part-Time provided the ideal balance and aligned with all her main objectives.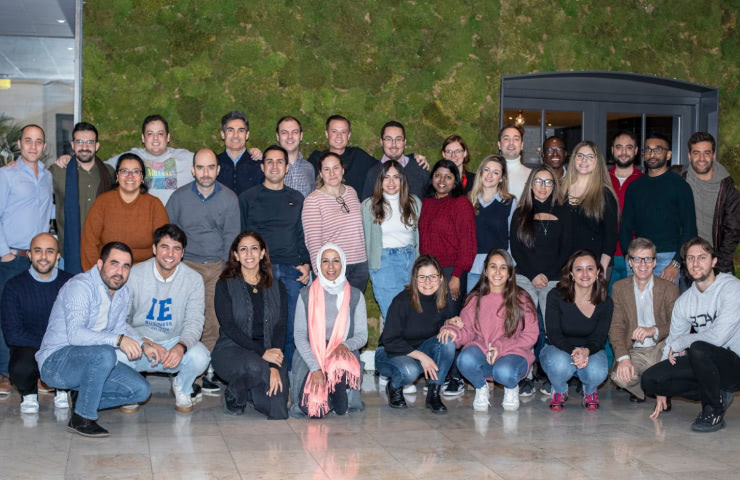 What's more, it fostered a highly encouraging, collaborative environment where classmates who were more proficient in the technical side of things, for instance, were always willing to offer help. The program also allowed her to update her programming skills—something she first learned more than 20 years ago. Dareen discovered the latest technologies and algorithms available now, and continues to be amazed at just how different things were since then.
"Now, I understand the language of the developers," she says. "I understand the language of business and executives—I know what they actually need." This was the biggest advantage to result from the program, according to Dareen. Its holistic approach allowed her to gain valuable insights from multiple industries and perspectives; in turn, it has transformed her into a more productive, effective and well-rounded leader.
I'm not only touching base about how to use this data architecture—I understand the ask behind it. If you understand the ask, you will be better at providing the solution.
A transformative experience
Dareen's time in the Master in Business Analytics & Big Data Part-Time taught her valuable lessons that will alter the trajectory of her personal and professional life moving forward. She saw firsthand just how important it is for ambitious professionals to keep learning continuously so as to stay competitive in a constantly shifting landscape.
Its flexible part-time format also proved to be not only unique but also quite beneficial. Through a blend of convenient Saturday classes, virtual forums and open discussions, the program gave her time for research while keeping her constantly interested and involved.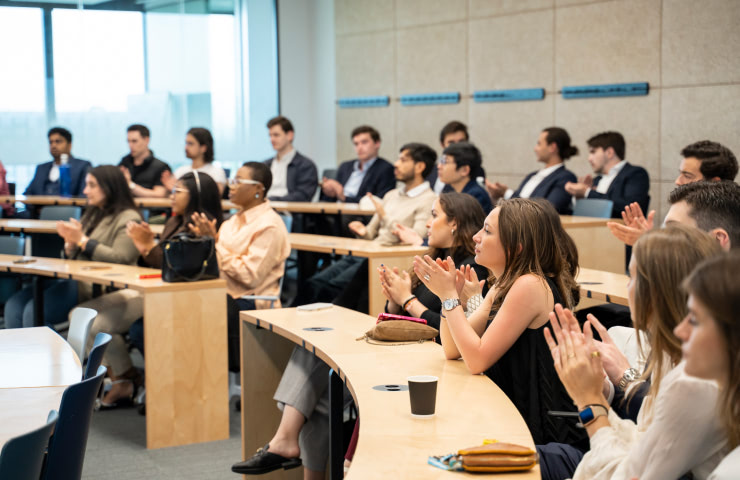 "You don't really feel like the program is online. You're always engaged and I think this is the professors' biggest strength," she says.
Now that she's graduated and firmly settled into her role at Booking.com, Dareen is ready to use what she's learned to add value to both the company and its users. She's already dreaming up ways to harness the power of data alongside emerging AI and machine learning technologies to enhance their cybersecurity and fraud prevention protocols. This use case is not only relevant to her role—Dareen is currently preparing concrete guidelines on how to securely enable the company and its developers to harness such tech—but it's also proof of the potential these innovations have in the digital landscape if leveraged correctly.
"Don't let the technical part of the program be a blocker for you," she says. Instead, the alum advises current and future students to expect a dynamic experience that will expose them to multiple perspectives, insights and ideas. They will also learn to care about what's happening in the world and discover new ways to leverage their skills to make a sustainable positive impact, not only in their industry but in their communities and society overall too.