At IE University, we take a humanistic approach to education. Here's why the humanities are so important to us, and how we incorporate them into our learning model.
3
min read
What does it mean to be human? The truth is, there's no straightforward answer.
That's why the humanities are one of our core values at IE University. They help us explore that question, and inspire us to come up with more. They invite us to think critically and enhance our global vision while helping us understand ourselves better.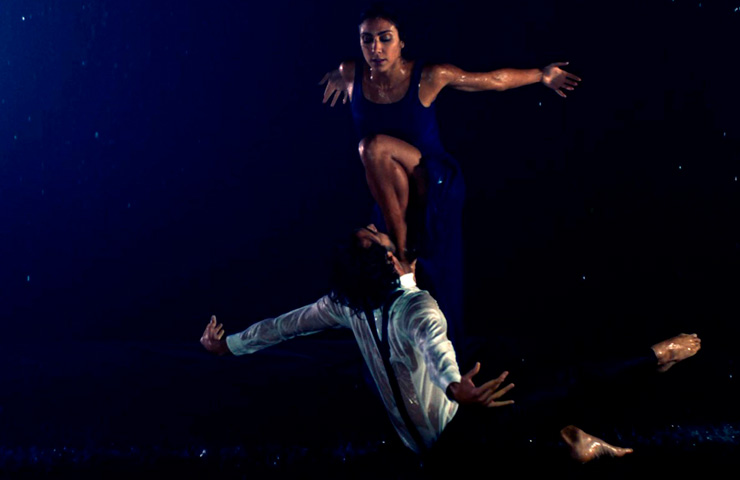 What's more, the humanities are a window into different cultural, political and societal contexts, and they can even help us navigate the world of work—regardless of the sector.
Our guiding light
The humanities have been an essential part of a well-rounded education since the founding of the very first universities. And at IE University, they act as a guiding light for our other core values, including diversity, technology, innovation and entrepreneurship. Here's how they complement each other:
Diversity + the humanities. By introducing you to different realms of life—cultures, languages, geographies, religions, and much more—the humanities open up your mind and expose you to new realities that differ from your own.
Technology + the humanities. We're living in a world that's increasingly defined by technology. But one of our main learnings from the pandemic is the fact that technology is built to support and sustain humanity—and we are in control of the effect it has on us.
Entrepreneurship + the humanities. The most successful entrepreneurs have what it takes to imagine a range of different perspectives and outcomes. With that in mind, entrepreneurs have to question everything in order to make the world a better place, and that's where the humanities come into play.
What's more, the humanities act as an anchor that grounds us during times of change. In 2021, we created a video that draws on this concept through the medium of dance.
A transversal platform
The IE Arts & Humanities Division acts as a transversal platform across all of our schools at IE University, providing a competitive edge to students' education and organizing initiatives related to the humanities. The division boasts a range of prestigious partners, including the Fundación Telefonica, the Guggenheim Museum Bilbao, and the YES Contemporary Art Loan Program, to name a few.
Beyond the classroom
We endeavor to integrate the humanities into all of our learning activities, but many of our students like to go beyond the classroom to learn more. In light of this, the IE Arts & Humanities Division organizes a range of relevant outreach activities, events and webinars held by inspirational speakers in the field.
The activities are highly varied, covering topics such as art and art history, literature, philosophy and women's rights, for example.
Celebrating artistic expression
One aspect of a humanities-based educational experience is art. And at IE University, we like to honor our community's creative talents as often as possible. The IE Foundation Prizes in the Humanities are held once a year to celebrate the best written and audiovisual pieces created by the students, faculty, alumni and staff that make up our community. They're spread across five categories, including short story, poetry, video, photography and short essay. Every year, the three best works in each category are awarded a prize.
Learn about our winners in 2021
IE Humanities Week
Every February, IE University hosts the Humanities Week to explore how the humanities shape our perspectives and transform the way we see life. Organized by Campus Life in collaboration with the Arts & Humanities Division and the IE Foundation, each Humanities Week celebrates a different theme. Attendees are invited to open their minds through talks, workshops, exhibition invitations and more!