Just in case there were any lingering doubts, recent developments have confirmed that the AI revolution is now truly upon us. The eruption of artificial intelligence will surely have far-reaching consequences for every industry it touches, and new graduates will increasingly face a choice between embracing it or falling behind—architecture will be no different.
3
min read
CEO and Founder at Bildia and Director of IE University's Master in Business for Architecture and Design, Jeronimo Van Schendel, has headed up a fascinating panel discussion into what's next for the built environment industry.
His company is at the forefront of using AI to revolutionize construction, from design to environmental impact and everything in between.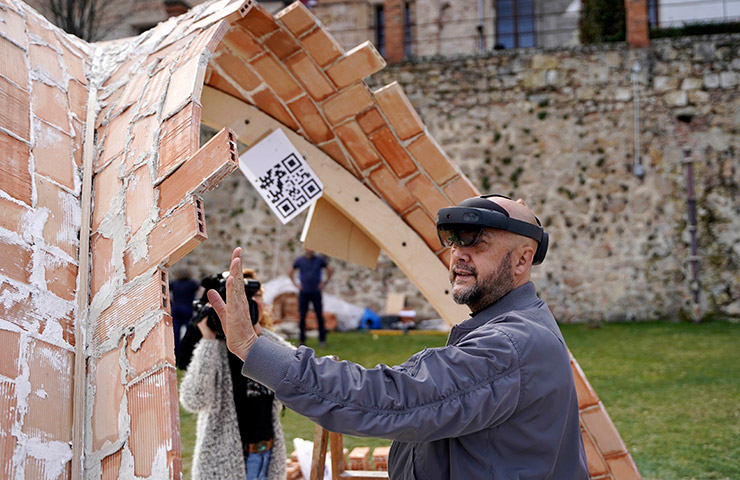 Attended by interested participants from every corner of the globe, the online panel included a number of former students who are already achieving great things in the sector.
Jeronimo began the discussion by explaining how the industry has long been flagging when it comes to digitalization but emphasizes that this is no longer the case. Having finally woken up to the need for change, the built environment industries are now growing by between 300 and 400% year-on-year, with heavy investment taking place in all manner of innovations. As a result, according to Autodesk research, some 70% of architects and up to 75% of construction professionals now believe artificial intelligence will have a deeply transformative effect on their daily work.
Rakan Jandali, a Design Associate at KCA International, reflects on how dramatically the general perception of AI has changed in a relatively short space of time. His childhood exposure to the idea took the form of Terminator, yet just 30 years later we are experiencing the dawn of ChatGPT. Despite this rapid progression, the panel generally agrees that AI isn't about to replace them just yet.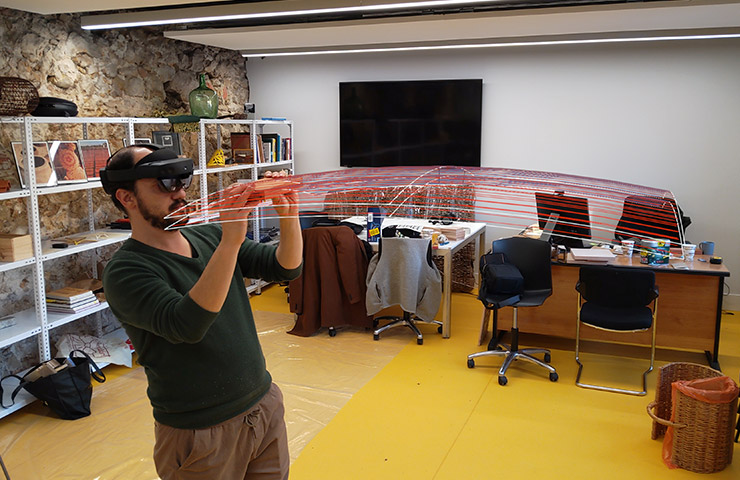 At this stage, there is a consensus that the practical possibilities provided by artificial intelligence programs make them useful tools from which to glean inspiration.
Yebin Sreenivasan, Design Director at MACE, reflects on what this means for design. He says each architect's bias is always brought into the process. Now, the way professionals are using AI means this individual bias is replaced by a collective one, as computer-generated concepts are an amalgamation of images from countless designers. Indeed, as Yebin reiterates, this mirrors how we evolve as a society over time, only it condenses a process that previously took years into a matter of seconds.
Hanoof Faqeeh considers how these tools can help the relationship between architects and their clients. Beyond enhancing creativity, she feels as though AI will aid professionals' ability to communicate concepts to the uninitiated. "Usually, clients are better able to connect with 3D-rendered images, as opposed to detailed elevations that only architects would understand," she says.
Aside from the design process, the panelists also shared some thoughts on how AI might change the approach to the construction itself.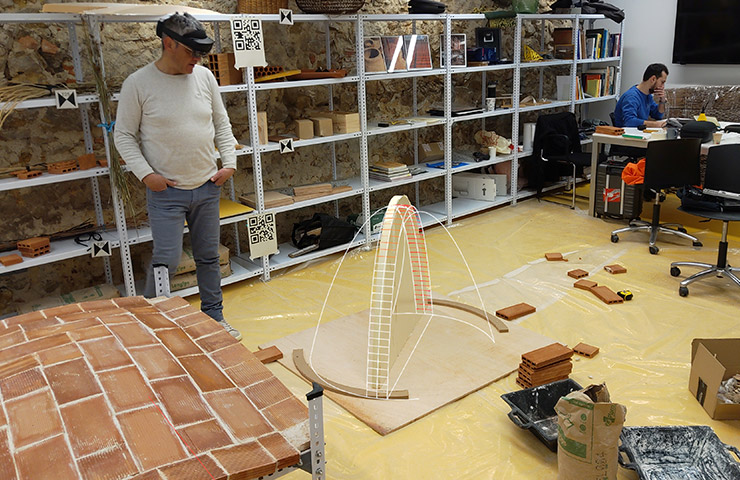 Juliana Zegarra-Ballón explains how the optimization of a construction site, from when and how materials arrive, right through to anticipating potential problems that may arise, can all benefit from artificial intelligence. This means schedules are more likely to be kept and waste restricted, limiting the emissions of large-scale projects in particular.
Sustainability is another area that is sure to get a significant boost as the industry embraces the use of technology. Indeed, through AI modeling, as Yebin says, we are now able to test "digital versions of things and check performance before actually putting it together." Artificial intelligence will help bridge the gap between theory and practice, with simulations and real-time data to help people make efficient decisions at the most critical moments.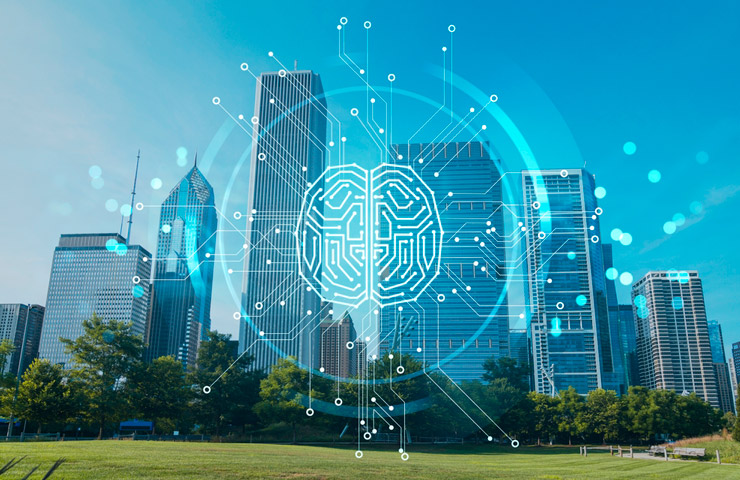 Without a doubt, built environment industries, like many others, are gearing up for transformative change in the coming years.
IE University continues to prepare its students to head out into the world of work with a comprehensive view of the latest professional practices and of course, technology is at the forefront. As the AI revolution continues, our graduates from the Master in Business for Architecture and Design will certainly be well-placed to deal with what lies ahead.