Ryan Theodore, student at the IE Global Master in Real Estate Development, explores how the role of the architect as developer can strengthen the real estate development process and outcomes.
5
min read
Traditionally, architects have been perceived as artistic individuals who create amazing designs but lack insight into the business, financial and investment aspect of development. However, an increasing number of professionals like Ryan Theodore have broken the mould and have transitioned into real estate development and investment.
Ryan has accumulated over 20 years of experience in a diverse range of roles across multiple continents. He has worked at several high-profile offices, including Sir David Chipperfield, Sir Peter Cook and Qatari Diar. He has also worked in private practice, consultancy and held various roles in government, including investment and development. Now, as student of the Global Master in Real Estate Development at IE University, it's fair to say that Ryan is well-positioned to explain the concept of the architect transitioning into real estate development and investment and how this can contribute to development leadership and achieving better outcomes.
Why the architect developer role is key
As Ryan explains, real estate development is typically a high risk, complex undertaking involving a multitude of professionals, puzzled together, and orchestrated to carry out purposeful tasks and activities in a staged, time conscious manner. The design and building process is both intrinsic and complex.
Typically, the architect's project role from the early briefing stage is to lead and develop the project design in collaboration with a myriad of consultants, collectively referred to as 'the design team'. Ultimately, the team bring the brief to life through design. Furthermore, the design team play a key supporting role to the contractor through the construction phases. Overall, this is typically a complicated process and requires much skill and ability and an overarching understanding of not just the building's spatial and functional arrangement, but also town planning requirements, technical compliance, specifications, quality management, approval processes, legalities, and so forth. When a suitably skilled and experienced architect moves into a developer team, considerable experience, skill and capability is brought to the table, however that experience is now on the 'client side of the table' and within the 'leadership team' of the project.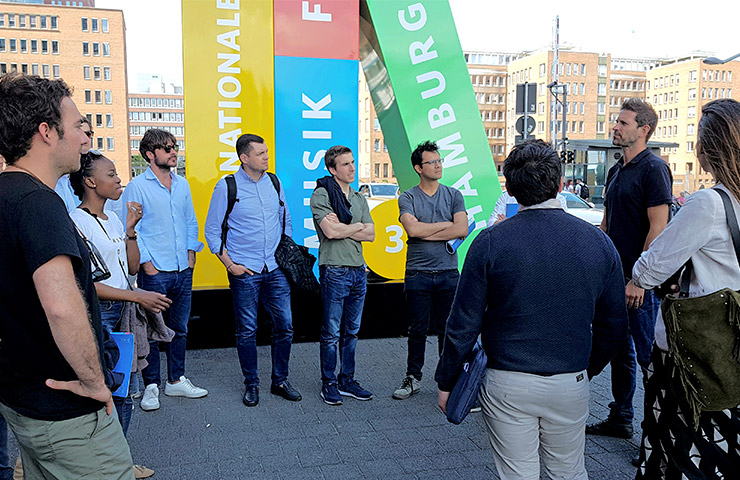 The position of understanding and influence is greater, and a stronger position of leadership and knowledge is established.
There is a myriad of benefits to this. For example, selection of a more appropriate design team better suited to the project type, and or proper understanding and encapsulation of the project drivers, requirements and specifications into a comprehensible brief, structured design processes ensuring project requirements are properly incorporated yielding both a better design outcome and quality of documentation. The quality of information and specification can be better managed through the process as well.
Ryan further comments, as a tangible example, on Chelsea Barracks Phase 4, a Qatari Diar project in central London, in which there were several very complicated design processes. These were successfully handled between the client and design team through good leadership, management, transparency, communication and a very competent design team. Expectations were always managed, and this paid dividends through the construction process ultimately achieving better value for money, ROI and quality of product. The final result provided a better sense of place, not only for those who will live and work at the development, but also as a contribution to the city. Ordinarily a developer wouldn't have the same capability and ability to achieve the same result.
Whilst there are many opportunities for the architectural professional to make a positive contribution to the quality of development, it must be said that the transition into the business of development isn't straightforward.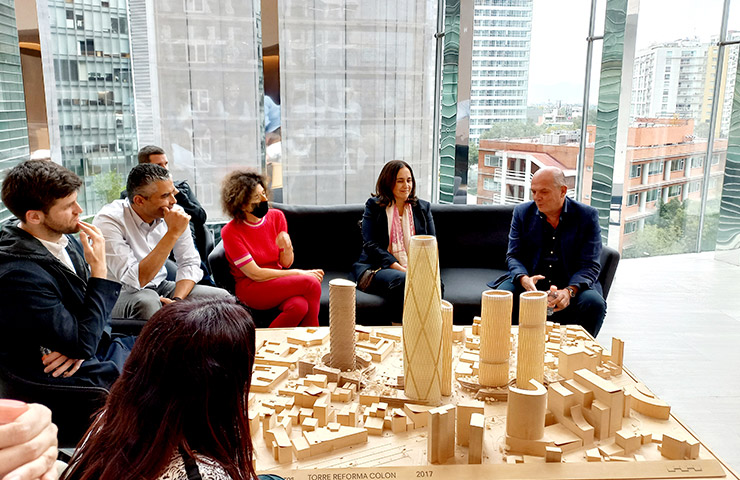 Stepping into the shoes of a developer is a different world and there is much to learn. The working approach and line of thinking is different in several ways. An architectural education doesn't automatically equip one to work and manage the business of development and it takes considerable time to gain knowledge in the business of development and related topics such as economics, business planning, finance, analysis, investment strategies etc. Of course, one can learn on the job, but the GMRED course allows one to acquire all the key real estate investment and knowledge fundamentals in a timely manner, so one is sooner aware and effective.
As Ryan further notes, the client development team gives a field of view which puts the development and the building design in the spotlight. Thus architecture and what a building needs to do becomes clearer, the goal posts are more defined, and one can communicate this to the design team far sooner avoiding abortive time delays and minimizing poor design results.
Career advancement through the right education
True to his own advice, Ryan was interested in expanding his knowledge of real estate development to not only broaden his existing knowledge but also to fill gaps, complement and round off existing professional experience. On this basis, Ryan then started an international search for a holistic, executive-level master's program related to real estate, development, investment and sustainability. After researching various international programs, he was drawn to the Global Master in Real Estate Development at IE University for a host of reasons— one key point being, the blended learning format and the concept of Liquid Learning.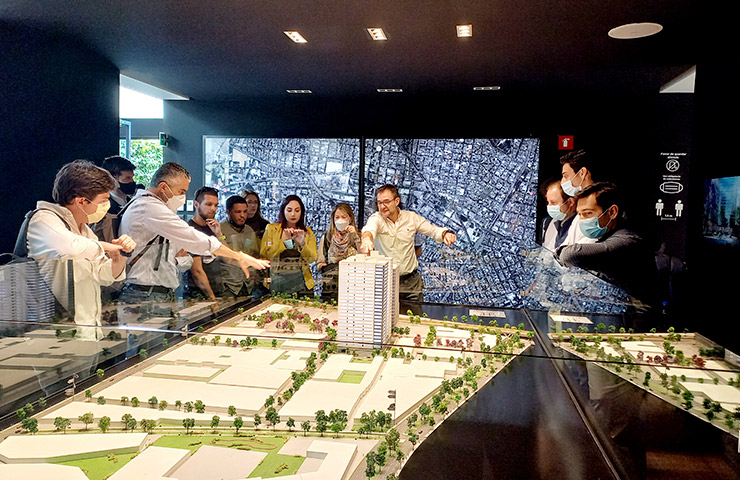 This is where the program combines online and face-to-face sessions over the course of 15 months and has enabled Ryan to undertake his studies from his current base in Qatar.
Ryan also valued the fact that the program bridges both the IE School of Architecture and Design and IE Business School resulting in a broader range of educators and knowledge bases, along with extended opportunities to network. He highlights that the executive international education experience goes far beyond the curriculum – he further explains and affirms, the enriched learning experience resulting from a class comprising students and teachers from all over the world and the global nature of the program is enhanced and ensures that one can tap into the diversity and wealth of experience that one's peers and teachers bring to the classroom. It is a very enriching educational experience which is a direct result of not only the structure of the course, but the blended learning format and the global nature of the course. He welcomed the opportunity IE and his peers have offered for this unique learning experience. 
Redefining career paths
The Global Master in Real Estate Development provides Ryan with a comprehensive, end to end understanding of real estate development, investment, innovation, sustainability and influences which shape our cities in these particularly unique times when real estate is changing at a rapid pace. As Ryan says, the progressive and practical academia complements his existing professional experience and this new combination provides him with greater clarity and awareness to make better informed strategic contributions to development, investment and place making undertakings, along with playing a stronger leadership role.
Ryan would recommend the course to any existing real estate professionals looking for a globally focused, executive master's qualification in real estate development and or non real estate related professionals, such as practicing architect's wanting to transition into development.
Ryan summarizes his experience thus far in two words: holistic and engaging.