In today's rapidly evolving business landscape, companies are increasingly aware of the importance of attracting and retaining top talent as a way to gain an edge over the competition. As the drive towards a modern, people-centric workplace continues to gain speed, human resources professionals are in greater demand than ever before.
4
min read
Gone are the days when businesses could afford to treat their staff as simply a number on a spreadsheet. Boosted by the global pandemic, the trend towards well-being and happiness at work becoming a key element of corporate strategy has been gaining momentum for some time. It's a hugely positive shift both for both individuals and companies alike, and as the movement thrives, countless doors are opening up for qualified human resources professionals.
IE University has long placed people at the center of its philosophy, giving the institution a privileged position from which to lead the charge today and in the future. We know success lies in people and the corporate world is catching on fast. So, as businesses recognize the value in attracting and retaining the best talent, professionals with a deep understanding of human resources practices are becoming increasingly sought after.
Limitless opportunities
More than ever before, pursuing our Master in Talent Development & Human Resources is sure to present a myriad of possibilities for graduates as they step out into the world of work. Indeed, the 2022 placement report for the program published by IE Business School reflects the diverse and rewarding career paths that our past students have embarked upon.
A quick look at the data underlines the varied academic backgrounds of students who enrolled in the program.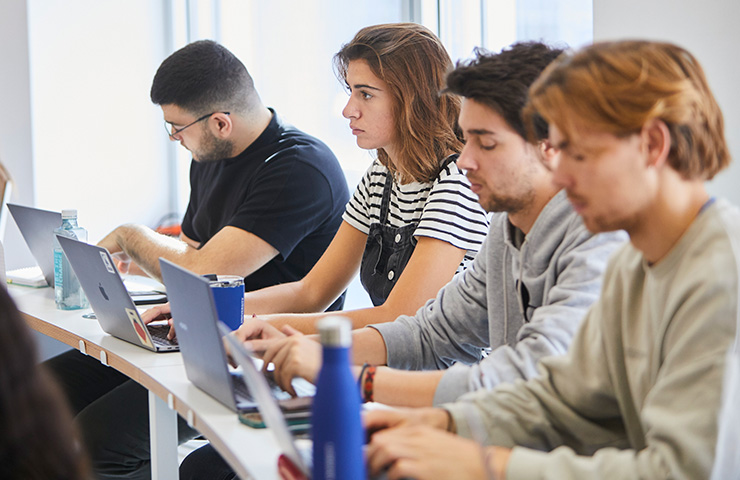 Some 30% came from previous business-related studies, while 19% had a humanities background. Other areas included engineering, technology, social sciences and economics. This broad spectrum of expertise contributes to a particularly enriching learning experience for everyone involved, exposing students to differing techniques and approaches. Graduates are therefore equipped with a unique perspective when it comes to tackling HR challenges and have developed innovative, cross-sectional problem-solving abilities.
An international approach
Just as the program attracts students from a wide range of backgrounds, the report also reveals that graduates have gone on to find work in sectors as diverse as consulting, education, technology, healthcare, banking and many more. This is a clear reflection of how the increasing demand for HR professionals allows individuals to pursue careers aligned with their interests and passions, ensuring they find a fulfilling and purpose-driven path. Plus, the program can prove particularly useful for those who haven't clearly defined their path, as program graduate Alexandra Marinova explains: "I wasn't sure of the field where I wanted to pursue my career, but the Master in Talent Development and Human Resources confirmed that I want to stay in the people's field."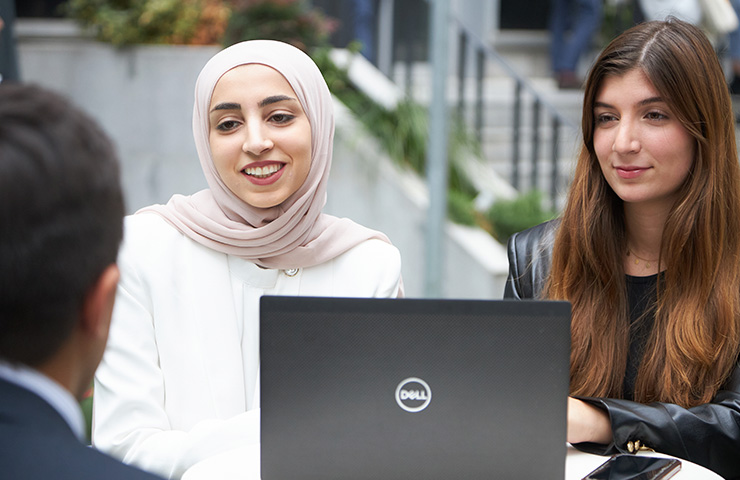 It's not just the industries that are varied—this is a truly global program, as evidenced by the 17 different nationalities present in last year's cohort.
With globalization on the rise, it's no secret that organizations are seeking human resources professionals capable of navigating the complexities of an interconnected world. And where better to hone those skills than in an international environment like the one provided by IE University?
The report showcases graduates working in different regions across the globe, including Europe, North America, Latin America and Asia. This international exposure offers opportunities to collaborate with diverse cultures, be involved in cross-cultural teams and address global HR challenges. As such, students develop the intercultural competencies necessary to thrive in the new global work environment. Graduate Carlos Mateos underlines: "Being part of IE University has also allowed me to establish relationships with students from different countries that have given me new perspectives to develop on a personal and human level."
Continuous learning
Another of the great benefits to come with the program is our dedicated IE Talent & Careers team. With over 2,000 recruiting partners in constant contact with our schools and offering 8,300 job opportunities annually, students enjoy unique and privileged access to the labor market. If you choose IE University, whatever field you choose upon graduation, our IE Talent & Careers team will be there to help you take the leap into work.
In fact, around 90% of our graduates found employment within three months of completing their studies.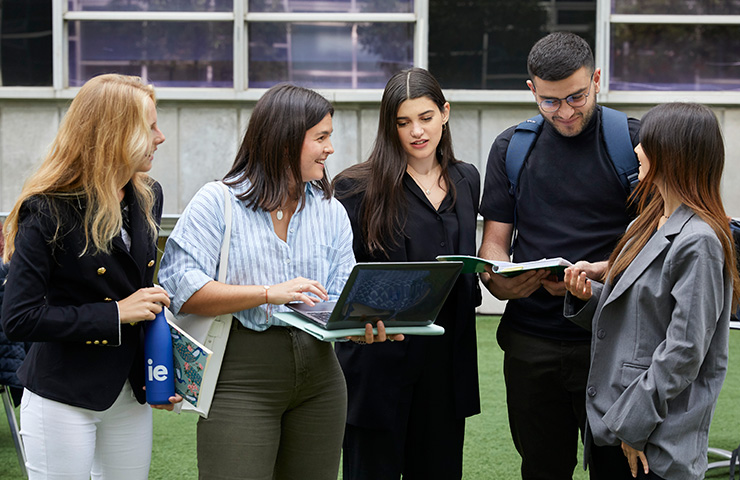 As business and the world continue to change at an unprecedented pace, the field of human resources is positioning itself at the forefront of progress. In such a context, individuals who are passionate about nurturing talent, driving organizational change and making a positive impact on people's lives will find a world of opportunity open to them with a focus on human resources.