IE University both encourages and empowers women to reach their goals, no matter the industry. Three alumni and three current students recently sat on a panel for an open, interactive session about the current realities and hopeful future of powerful women in finance.
4
min read
It's no secret that the world of finance, along with most other STEM fields, continues to experience a high level of gender inequality in various forms, from blatant discrimination to unconscious bias. This inequality is especially notable when looking at the senior and executive levels. According to Forbes, while females make up 46% of all financial service industry roles, at the executive level the figure is only 15%.
IE University recently held an event to debate the participation of women in the financial sector. To join the discussion, six current and former female students were invited to participate on the panel. Three of the panelists are current students in the Bachelor of Business Administration program, all of whom have completed prestigious internships at large banking institutions as their first professional step into the sector. The other three panelists are graduates of the Master in Finance program at IE University, bringing a more experienced perspective to the conversation.
Current industry truths
There is no simple way to answer the question of why women do not seem to reach roles of leadership in finance. The panelists all raise different yet compelling points on the issue. Salena-Lorine Lee, a Real Estate VP at Credit Suisse, brought up the lack of women at the executive level, pointing out that at the entry level, the participation of women and men is about equal. However, as the elevator ascends to those higher levels of the executive and C-suite offices, fewer women are found.
Lee commented that women can often feel discouraged in such a demanding workplace, especially when they are frequently asked to take on administration and organizational tasks that are not asked of their male counterparts. Another matter raised was the feeling of pressure and isolation that many women feel as one of very few females on a team, which leads to higher stress and a more emotionally draining environment for women in such workplaces.
The panelists also discussed one of the popular myths surrounding women's lack of longevity in financial careers: parenthood.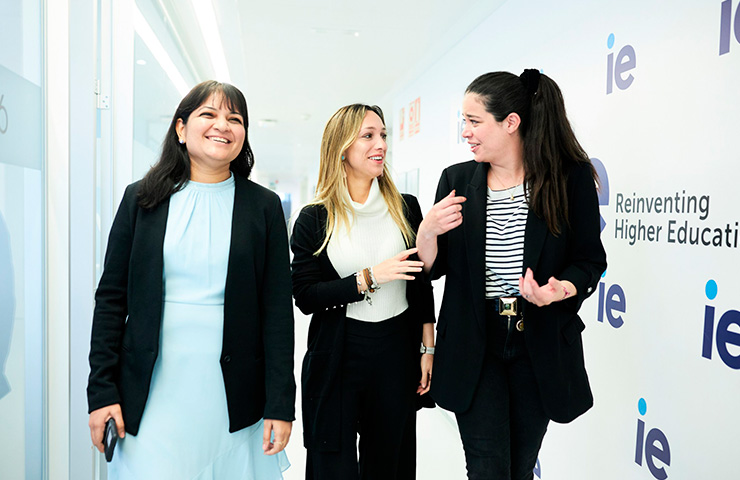 Career-oriented women are often fed the narrative that a successful career comes at the cost of not having a family, or at least not having enough time to have a happy, healthy family and a successful career.
This narrative often results in women feeling they need to choose between the two, and the lack of women in financial leadership is a result of this unnecessary and antiquated belief. However, several women on the panel disputed this, saying just about every woman they know at the senior level has a family and is successfully raising children while advancing in their career.
Diving in, cautiously
When the conversation moved to discussing solutions and advice, the panelists insisted that anyone wanting to enter a demanding field such as finance should absolutely do their research before they venture down this career path. Prospective financial-sector professionals need to figure out if finance in general is the right fit, and if so, what realm of finance would best suit their skills and interests.
Krystyna Liakh, Associate at Bridgepoint, was particularly vocal on this subject having made a career shift within the financial sector. She first spent nine years in private wealth management before switching to private equity, where she still works. This decision was based on her desire to have a more analytical role, rather than a customer-facing position. Although she appreciates the experience she gained in both, she still wishes she had been more strategic in her initial decision-making.
All these female professionals pointed out that career research also means talking to people who are currently working in that field.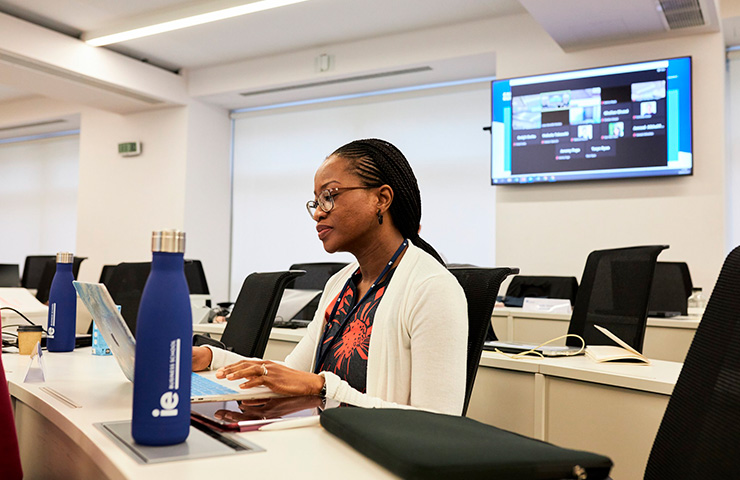 IE Talent & Careers offers countless ways to do this for IE University students and alumni through networking events, mentorship programs, a strong network of over 55,000 professionals, career resources and strong connections with employers. For the women on the panel, already well into their careers in finance, IE University played a huge part in where they are today.
The role IE University plays
Completing the Master in Finance gave them the knowledge and know-how to enter their careers with confidence, and even prepared them for important certifications such as the lengthy process of obtaining CFA (Chartered Financial Analyst) designation. IE Talent & Careers then made sure that these former students had every opportunity they needed to succeed in this industry.
Whether it was helping a candidate write a CV to make sure they stood out in a large pool of candidates, or securing an opportunity for a student to meet with a company where they want to work after graduation, IE Talent & Careers helps current and graduated students at any point in their professional journey.
For panelist Rosa María Reig Ramellat, Innovation Manager at Banco Inversis, coming to IE University to complete her master's helped her with a career change, out of marketing and into the financial sphere. Although she had already been in the financial sector prior to coming to IE University, she knew that the master's would boost her professional profile, considering that during her bachelor's she studied journalism. Although she expected only to complete a degree, Rosa María greatly values the many resources and opportunities to talk with other women in the industry that she enjoyed during her time at IE University.
A promising future
Our panelists stand as important examples for women who want to change the current gender trends in finance. While it's necessary to network and do one's research, it's also evident that the voices of female professionals who have lived experiences in finance show what can be achieved with the right education, guidance and opportunities.
Hope for positive change comes from a program like the Master in Finance, at a university with equality and diversity embedded in its core values, as well as from seeing women succeeding in a male-dominated field, striving for those leadership roles that will truly tip the scale to make finance a more equitable field.