Economists need a well-rounded understanding of the world around them to succeed. The Master in Applied Economics at IE University will give you the skills you need to take your career to the next level.
3
min read
Studying economics can help you gain deeper insights into how to solve complex, real-world problems. More than deciphering graphs and financial data, however, you need to have the business acumen to thrive in the professional world.
The Master in Applied Economics will give you the blend of theory, quantitative methods and hands-on practice you need to succeed beyond the classroom.
If you are considering enrolling in the Master in Applied Economics at IE University, here are five tips from current students, Dian and Diego, to help you make the most of your time at the university:
Improve your time management skills
The Master in Applied Economics helps you to develop sought-after technical and analytical skills to help you study global markets and economic policies.
With so much to learn in just 10 months, it's essential to manage your time well.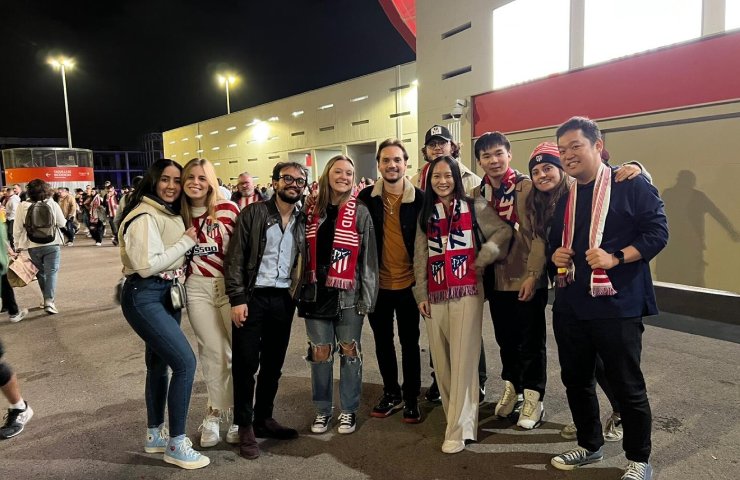 "We need to have very good time management skills because there are lots of tasks to do," says Dian. 
Diego agrees: "It's a very demanding program. There's a very high pace, so you need to be ready to meet deadline after deadline for assignments and exams."
Brush up on the basics
The fast pace of learning means that keeping up with the coursework can be challenging if you don't have a good mathematical or economic grounding.
Diego advises prospective students to study up on basic mathematical economics before their program begins.
"If you come from a mathematical or very analytical background, I think you're sorted. If you come from a more humanistic background, I would say try to study mathematical economics before the course starts. That would include derivatives, lambda functions and other concepts like that," he explains.
Work on your soft skills
As a result of IE University's hands-on approach, the Master in Applied Economics involves plenty of group work.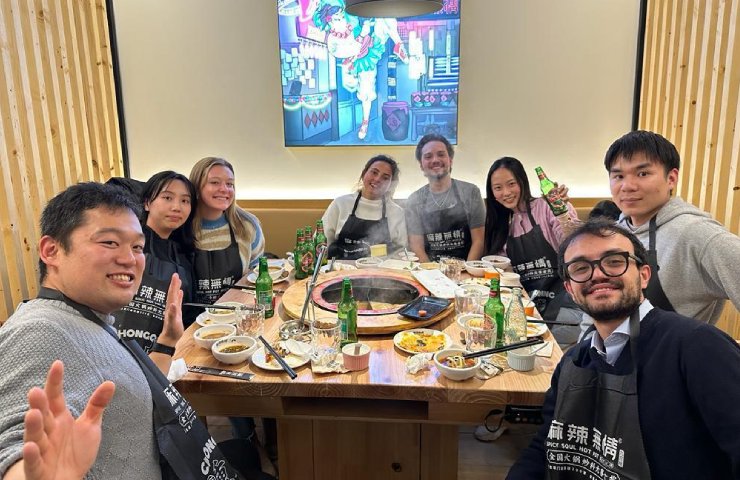 This, says Dian, means that soft skills like communication and the ability to work as part of a team are important.
"We learn a lot of skills and knowledge, but we need to do a lot of projects, collaborate with people and do teamwork. I think that communication and teamwork skills are quite important," she explains.
Use the career sessions to your advantage
The Master in Applied Economics includes a career course, which is focused on helping students to better understand their career options, no matter what they are.
With industry-specific talks ranging from public policy to consulting, the sessions also have a practical component where CV, cover letter and other job application guidance is provided.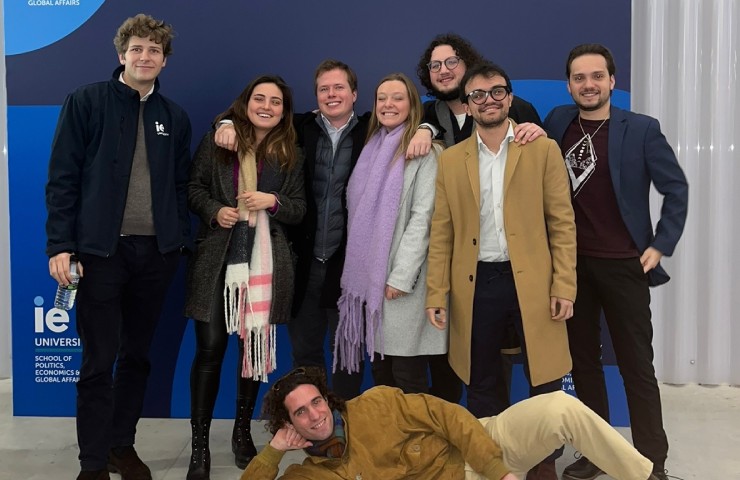 According to Dian, this is a major benefit of the Master in Applied Economics. "There is very good support in careers, especially from the career forum. A lot of people with a professional background come to class and give us guidelines about what they do and how to find a job." 
"I believe that this program is useful for students who want to pursue a better career in the finance or economic sectors. The sessions will help you to find jobs and then get a good start in your career," she says.
Broaden your horizons with extracurricular activities
Although the main focus of the Master in Applied Economics is developing highly sought-after skills like strategic management and analytical reasoning, there is much more to do on campus than just studying.
"Madrid is a great city for students. It's very dynamic and very international. There are lots of different people, lots of different cultures and the diversity at IE University is wonderful as well because you constantly get to interact with different people," says Diego.
Adding to this, Dian notes that the environment and activities at IE University pave the way for opening your mind. "IE University is full of activities and gives us many opportunities to attend global fairs and connect with people around the world. It's very interesting to meet people and embrace different cultural backgrounds," she says.