Joining the master's program of your dreams can make all the difference in your career trajectory. Elizabeth Hutchinson, in charge of admissions and enrollment for IE University's graduate programs, shares five tips to help you make the most of the opportunity.
5
min read
It's a simple truth: every step of your journey toward choosing the right master's program is important. However, the admissions interview may be the most essential step of all. Apart from being a key part of the application process, the interview also serves as your one-on-one introduction to the university you want to join.
By this stage, most candidates will have already submitted their resumes as part of their application—but there's only so much you can learn about an individual on paper.
On the other hand, admissions interviews typically involve a panel of university staff in charge of evaluating your potential to thrive in a particular program.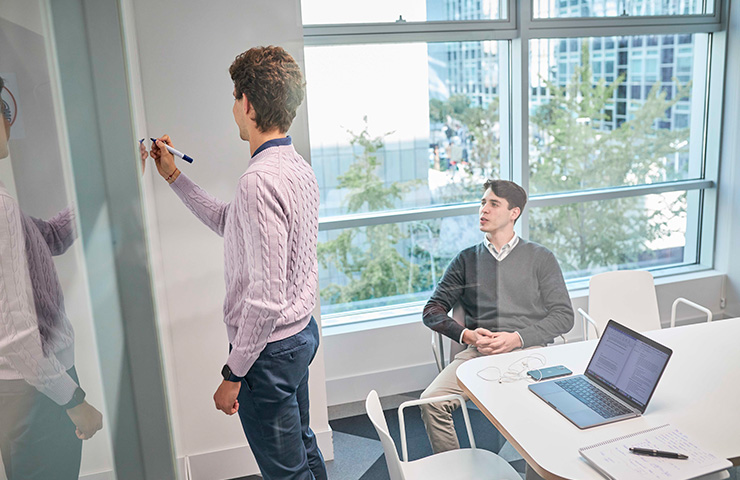 They also feature a blend of specialized questions about the subject area in particular, as well as more general queries on your experience and long-term goals for the future.
Why is the admissions interview important?
At IE University, the admissions process is serious business. Overseen by the IE Admissions department, it offers you a great opportunity to share your aspirations and showcase your achievements and strengths as you learn more about the master's program you would like to join. Making it to this stage is a big deal—it's typically your last step before admission.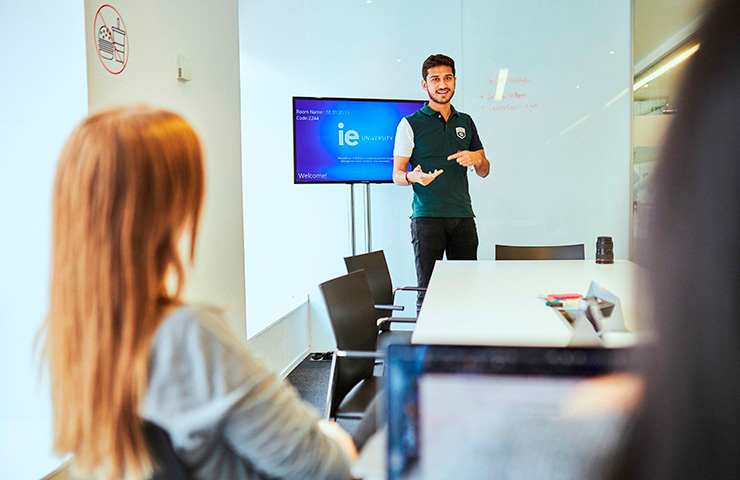 Specifically, the university leverages the admissions interview as a way to get to know you better.
It allows the Admissions Committee to further assess your unique qualities, including your personality, critical thinking, communication and interpersonal skills, along with your personal and professional accomplishments.
Elizabeth Hutchinson is the university's head of Admissions & Enrollment for Graduate Programs. "After 10 years in admissions at various universities," she says, "I have personally administered more than 1,000 admissions interviews to evaluate candidates." With such an extensive background in the process, Elizabeth is well-placed to offer potential candidates the right guidance and support in their application journey.
According to her, IE University conducts these interviews either online or in face-to-face sessions held at its offices in Madrid or around the world.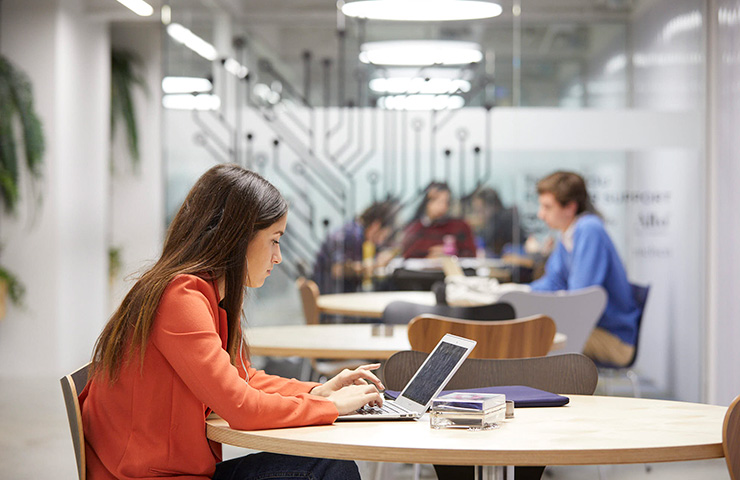 "As an applicant, you may schedule the location of your choice and at the time that works best for you," she explains. It's clear that flexibility is a hallmark of not only our programs, but also our entire approach to higher education. "We focus on being candidate-centric," she explains.
5 tips for admissions
As a renowned world leader in higher education, IE University's selection process across all its master's programs is rigorous, demanding and challenging. This allows the Admissions Committee to conduct an in-depth, holistic evaluation of potential candidates, with the end goal of building a talented, vibrant and diverse student body.
It's important to note that many advanced academic programs only interview candidates they are seriously considering for admission. And as nerve-wracking as it may seem, it is the best way to figure out if you are a good fit for the program, faculty, other students and staff.
"Whatever program you're applying to, there are many common mistakes," Elizabeth notes. Earning a spot in your chosen master's program can mark a critical juncture in your academic career and beyond to define your future professional opportunities. Thus, it is prudent to prepare adequately before your admissions interview—it could make or break your prospects with your ideal university.
Elizabeth highlights these common pitfalls and offers five winning tips to help you make the best impression during your own master's admissions interview.
1. Study the institution
"If you are reading this article, you have already started off on the right foot: you are doing your research!" she says. As Elizabeth sees it, if you are excited enough about a program to apply to join it, then you should take the time to find out more details about it. This is one among the nitty gritty details that interviewers look out for, taking it as an overall indicator of your enthusiasm.
"Although it is acceptable to apply to multiple programs at once," she adds, "If you call a program by the name of a competitor, talk about specifics of a different school or misspeak about the program offerings, it can call into question if this program is really one that interests you."
As she explains, this is a standard practice in more renowned institutions like IE University, which usually faces high demand for the limited spaces within our programs. The result is a stringent selection process that takes into account your academic strength and how well you would fit into the master's program itself. "It is helpful to have a strong understanding of the program, prior to applying, so that you can be sure that this is the right course of study for you."
2. Answer the question asked
During the interview itself, Elizabeth's most tactical tip is to answer each question as accurately and completely as possible. "Write down the question being asked and refer back to it throughout your answer." Open-ended questions can easily lead you to steer off-topic, so this could be an ideal way to maintain your focus. "Tangents can be good, but circle back to the question to show that you are paying attention," she advises.
3. Highlight specific examples
"Almost every interview allows you to either navigate the conversation towards something you want to mention or leaves space at the end for you to highlight something specific," Elizabeth notes. She encourages you to use this time to emphasize some relevant examples from your resume, especially those that show you made a significant contribution to the success of a team, project or initiative. It would also help to highlight cases that show off your unique interests and talents. "You have accomplishments to share and we want to hear them!"
4. Be authentic
Elizabeth encourages you to see the admissions interview as your chance to tell your story. "We want to hear about your purpose, your impact and your career aspirations—we want to learn about you," she says. This approach is in line with IE University's broad focus, born from an understanding that "intellect comes in many forms." And since the spotlight is on you, it is important to keep it real and honest throughout the interview.
5. Take the process seriously
Lastly, she reminds you that life-changing experiences require a serious commitment. "When you interview for a master's program, you are interviewing for an amazing opportunity to accelerate your career and devote a year or more to your professional and personal development." As a result, avoid negative behavior like tardiness, texting or not paying attention during the interview. Alternatively, you may have reason to take the meeting via phone or in a loud location; the admissions team will be understanding of any circumstance, as long as you provide the necessary context. The same goes in case you need to reschedule an interview—always keep your admissions officer in the loop!
Another step forward
These helpful tips will show you in the best light and prove that you're serious about taking the next step in your journey. As Elizabeth enthusiastically explains, "We can't wait to meet you, hear about your purpose and learn how IE University fits into your personal, professional and academic development."