Studying a Master in Management puts you on the cutting edge of the professional world, equipping you to take on new challenges and build a better version of yourself.
5
min read
What is the Master in Management?
IE Business School's Master in Management is a transformative program that will level up your skill set to stay in line with your personal and professional goals. You'll be able to personalize your experience every step of the way, with expert professors across a variety of fields there to guide you.
The Master in Management enables you to build the best version of yourself and choose your own career path. With over 50 electives and seven different tracks, there's never been a program more personal than the Master in Management at IE Business School.
During the one-year program, you'll develop management essentials, specialize in your chosen field and improve your ability to think outside the box.
Why pursue a Master in Management?
With many different programs out there, you may be wondering why you should consider a master's degree in management and what careers it can unlock for you. The Master in Management at IE Business School is a globally renowned program that combines both breadth and depth of knowledge to ensure you're primed for the professional world. It allows you to:
1. Fast-track your future career
As a Master in Management student, you'll have access to our Career Discovery Process where you'll learn about what careers are available to you with your refined skill set. With this process, you'll be able to play to your strengths and reach your career aspirations.
We'll also work alongside you to help create a personalized career plan under the guidance of industry leaders and our Alumni Community.
We put your career first so you can accelerate the journey toward your ambitions.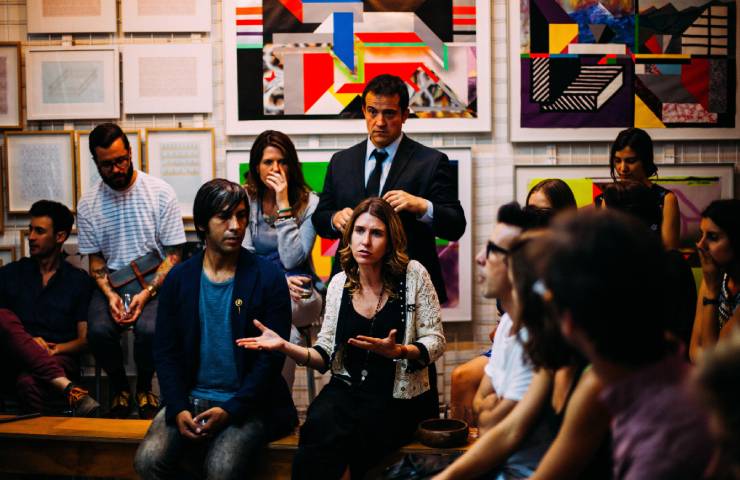 Master in Management graduates are sought after by top employers and often go on to work in consulting, technology, financial services, FMCG or the industrial sector. Nothing is off-limits with the program's six distinct career pathways: Branding, Marketing & Sales; Strategy, Organization & Transformation; Finance, Investments & Accounting; Digital Business, Analytics & Operations; Entrepreneurship & Corporate Innovation; and International Business & Economics.
2. Customize your profile to what you want to achieve
This unique program enables you to build a competitive resume that will allow you to succeed in your individual career goals. You'll emerge with an essential skill set that assures you will step confidently into your future role.
Every step of the way, you'll be able to customize your experience both inside and outside the classroom to align with your specific interests and goals. Studying in Madrid opens a world of opportunity to gain an international outlook in the heart of a vibrant business district. There is also a myriad of clubs, campus activities and events at your disposition—adventure awaits, go find it.
3. Stay up-to-date with industry trends
As part of the Master in Management, you'll be in constant contact with the corporate world. Your professors will be seasoned industry experts who bring their real-world knowledge into the classroom. What's more, you'll discover new business developments and trends as they come to light.
As a member of the IE Community, you'll also have access to the support of the IE Talent & Careers department. Throughout the year, the team organizes talks and conferences with professionals to help you stay a step ahead of the competition. We are consistently in contact with leading companies, which means we understand what they are looking for in their future employees and what offers they have on the table.
4. Find your purpose as a new business professional
The new business professional is purposeful. The Master in Management shapes you into a professional ready to take on new challenges and unfamiliar business landscapes.
At IE Business School, you'll be able to participate in team-building activities to help different communities, across Spain and also the world. Some other opportunities that will be open to you include the Sustainable Development Goals project, the Master in Management Challenge and the Social Impact Team Building project.
5. Immerse yourself in an international student body
The Master in Management cohort welcomes over 50 nationalities, so you'll be able to grow your network with connections from around the world.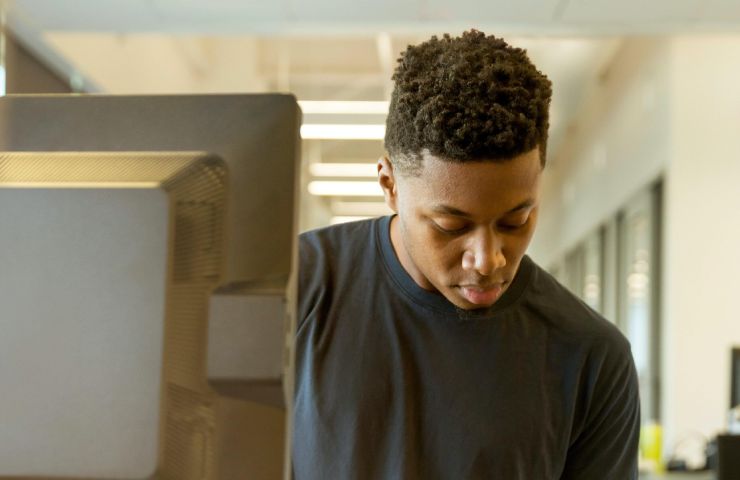 With 81% of our students being international, you'll be sure to cultivate a global mindset, opening your eyes to new ways of thinking and working.
The benefits of studying in an international environment are endless and IE Business School is a great place to kick off a global career and take one step closer to the next best you.
The diversity in our classrooms isn't limited to nationalities either. Our program participants are diverse in academic backgrounds, age and gender, too.
6. Take part in international experiences
We value international experiences and implement global, hands-on learning within your program. With this in mind, you'll be able to participate in the IE Global Immersion Week.
From London and Berlin to San Francisco or Ghana, you'll expand your horizons and experience a new professional ecosystem. IE Global Immersion Week is a chance to dive into the world of work without borders.
Exchange options are also available if you're looking to spend more time abroad.
More than just the experience, you can boost your resume with a global outlook. Exposure to different cultures and environments gives you a mindset full of perspective and enriching experiences—a valuable trait that sets you apart from the rest.
7. Put theory into practice
What you learn in the classroom won't stay in the classroom. Thanks to our industry connections, you'll be able to work with real-life companies to put what you've learned into practice and see your ideas come to life firsthand. These learning experiences range from the i2i Lab to the Business Extension Module, which is designed to help you focus your career goals by targeting specific sectors via exchanges or internships that interest you. Through these unique opportunities, you can dive into the world of work and learn more about the challenges you'll face in your future career.
What careers are open to me with a Master in Management?
As a Master in Management graduate, you'll have the future at your feet. With an adaptable skill set that is also tailored to your individual goals and ambitions, there will be plenty of job opportunities available to you upon graduation. Some of our graduates go on to become project managers, business analysts or front-end developers, while others work in the fields of insurance, finance, marketing and HR.
Whatever your professional goals, the Master in Management helps you achieve them.