IE Business School is committed to educating professionals who will make a difference to society. The innovative Master in Talent Development & Human Resources program is aimed at ambitious HR professionals who want to have a real impact in this fast-changing sector. Find out what makes this program so special—and hear what students have to say about their own experiences.
3
min read
Hands-on experience with industry experts
What sets this program apart from the rest is the emphasis on practical, hands-on learning, giving students valuable insights into the world of work and increasing their employability on graduation. Thanks to our strong relationships with top industry professionals, students can gain experience through intensive team challenges with companies such as Santander, Zurich and Deloitte.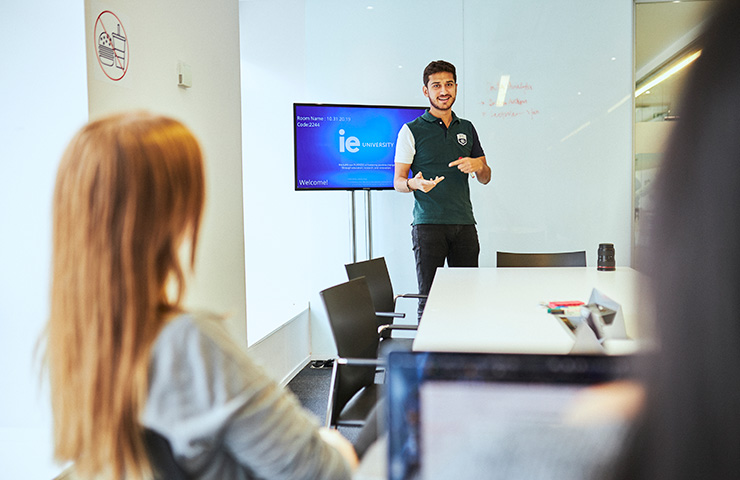 The program culminates in a final project, where students put what they've learned into practice with a real company.
And our partnership with Amazon Web Services Academy gives students access to courses leading to AWS certifications—in high demand among employers. And there's even the option of taking part in the Global Immersion Week, a chance to network and explore career opportunities in an international business location.
A diverse, global student body
Students come from a variety of academic backgrounds and several industry sectors, including consulting, financial services, education and healthcare. On average, they have between one and nine years of work experience. In the 2021 cohort, 13 nationalities and five continents were represented in the classroom—giving students a unique opportunity to understand the world of HR from an international perspective, and to grow a global professional network.
In their own words: student stories
For an authentic insight into life as a Master in Talent Development & Human Resources student, we turned to the experts: the students themselves. We'd like to introduce you to three very different students, who take you through a day in their lives on the program.
Cristina Diaz, from Mexico, says one of the big advantages of studying at IE Business School is networking: "being able to learn from other people's experiences and backgrounds." She also emphasizes the importance of case studies in preparing students for the world of work. "Everything we learn is always about how we can apply it," she says. "Once we graduate, we'll be able to say, 'I know how to do this.'"
Iulian Paval, from Romania, describes the Master in Talent Development & Human Resources as "strategic and uplifting." He feels that the involvement of companies and recruiters helps students to "ease our way into a company" and to better understand its culture and operations. Iulian describes his day-to-day life in the program as "dynamic", with a blend of individual learning and group work.
For Cydavia Patterson, from the US, the standout aspect of the program is "the aspect of globalization; it's the people." She values the exposure to different cultures and different ways of thinking, the hands-on experience with companies, and the friendliness and approachability of faculty members. In addition to the intensive project work, Cydavia also appreciates the "fun networking part" of the program.
After graduation: what our alumni say
With a wealth of practical experience under their belts, our alumni go on to jobs with top employers including Amazon, L'Oréal and McKinsey & Company.
They're working in roles such as talent acquisition coordinator, business developer, human resources advisor and recruiter.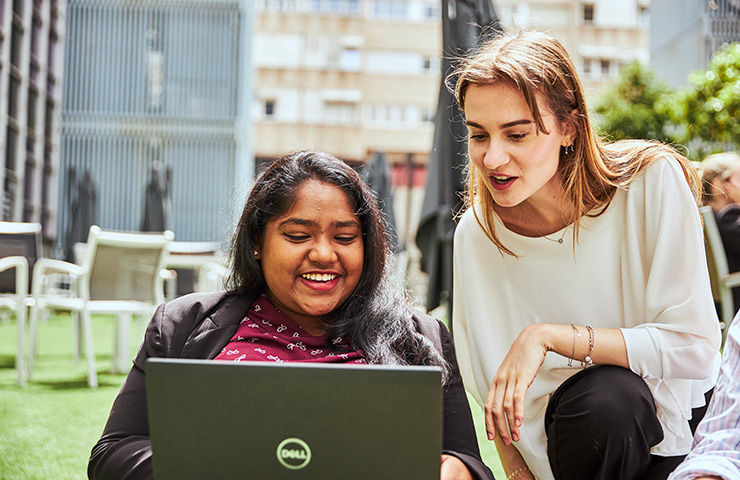 See the full picture in the latest career report.
Master in Talent Development & Human Resources alum Minu Nair, from India, embarked on the program as part of an ambitious career change from tourism to HR. She's now working as an HR trainer at SpotOn Training Institute in Dubai. Minu says the program took her outside her comfort zone and enabled her to develop key analytical and coaching skills. "I learned to be more resilient, develop my networking skills, give back to the community through the IE Public Speaking Club, and basic Spanish," she explains.
Find out how you could boost your career in HR
If you've been inspired by the stories of our students and want to take the next step in your HR career, the Master in Talent Development & Human Resources is a great choice.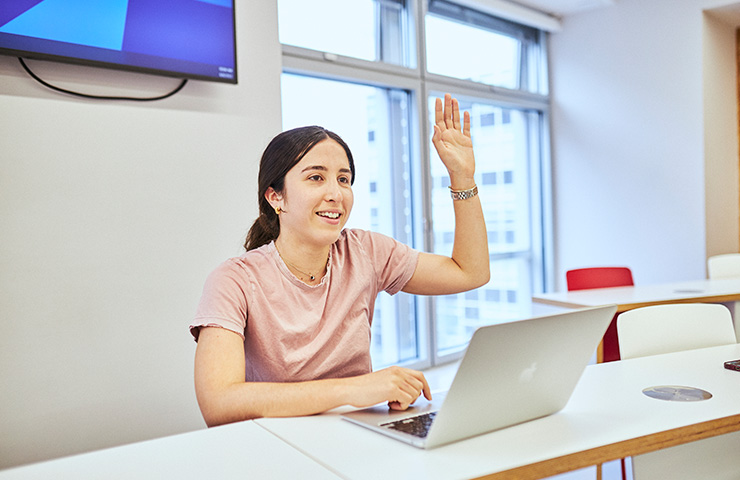 Take a closer look at the program structure and discover how we can help you on your journey to becoming the next best you.