In October 2021, students from the Tech MBA and the International MBA seized the opportunity to take an in-depth look at some of Europe's top tech companies. The week-long study trip to Amsterdam and Berlin, organized in conjunction with Legacy Ventures, allowed students not only to meet professionals from leading tech companies, but also to explore the culture of these two vibrant cities.
3
min read
The hands-on learning opportunities offered to our students are second to none. In October 2021, twelve students from the Tech MBA, along with the seven International MBA students who won the Spring 2021 TechLab challenge, experienced just that during their immersion week to Berlin and Amsterdam. Their stay in Berlin began with an introductory tour of the city, followed by two days of intensive meetings and first-hand experiences.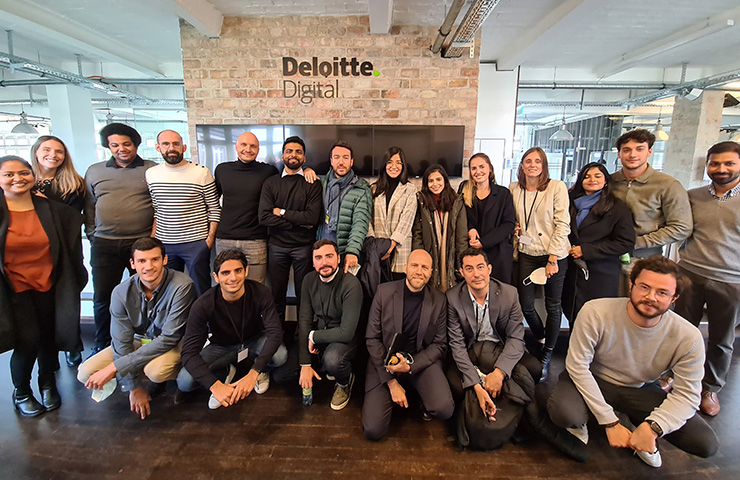 This included visits to leading companies such as Deloitte Digital, mobile bank N26, and the innovative AI Campus Berlin, as well as plenty of opportunities for professional networking over lunch.
The group then hopped on a flight to Amsterdam, where they gained real-world experience with innovative companies such as Celonis—the global leader in execution management, and online payment processor Mollie. Another highlight was a meeting with Daniel Gebler, Chief Technology Officer at Picnic, one of the Netherlands' fastest growing food delivery services. Our students concluded their Tech Trip with a walking tour of Amsterdam.
A unique insight into the world of work
The Tech Trip gave students a unique insight into the culture and business models of world-class tech companies, including meeting managers and employees, attending conferences and forging valuable business contacts. John Gebeily, a Tech MBA student, felt that he gained "a holistic view of the tech ecosystem," noting that "this benefits not only those aspiring to join tech companies, but also the future entrepreneurs among them." He also pointed out that integrating trips like these into the programs helps to emphasize IE University's role in "the broader European integration plan, not only in the academic field, but especially in the technology world that is preeminent in being cross-border, fast-moving and disruptive."
Strengthening partnerships and connections
Another vital aspect of this immersion week was the opportunity for students to take advantage of IE University's numerous partnerships and corporate connections.
The IE Alumni community held networking events in both Berlin and Amsterdam, with over fifty attendees at both events.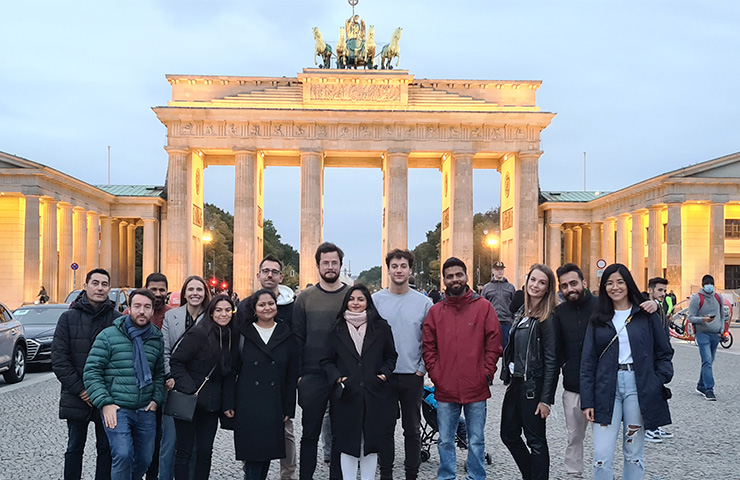 Additionally, students from the Tech MBA enjoyed the chance to get to know their fellow students from the International MBA program, further enhancing networking opportunities for both groups.
"A key reason why most of us decide to study an MBA is to explore new horizons and discover new career possibilities that may be of interest," commented International MBA student Nicole Jackson. "Visiting these companies and startups, hearing their stories, and gaining them as contacts is an invaluable experience that has opened new doors for us professionally, or at the very least has opened our minds," she added.
Tech MBA student Karim Khoueis also emphasized the importance of networking, stating that although he had enjoyed every moment of the trip, "the one that stood out was the networking event […] with the IE alumni network in Berlin and Amsterdam." To Karim, it was "really heartwarming to see how strong the IE Community is around the world."
A real-world experience of the tech ecosystem
José Esteves, Associate Dean for the International MBA and Tech MBA, explains that the Tech Trip "provides a real-world experience of the tech ecosystem, inspiration, relationship building, networking, and cultural immersion with a combination of high-interest, interactive learning outside of the traditional classroom setting."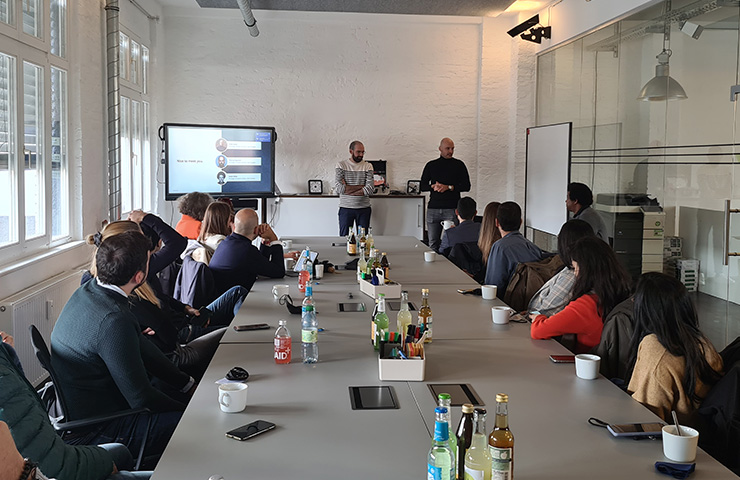 Such trips are part of what makes the unique Tech MBA so exciting and boost our students' real-world career prospects.
Our unique Tech MBA will unlock the door to endless possibilities of success in the business of the future. Made up of ambitious change-makers, this one-year program is designed for professionals seeking to develop their careers in the technology sector. Everything you need to know about the Tech MBA is at your fingertips. Are you ready to boost your employability in the tech sector? Find out if this program is for you.