We're proud to have pioneered some of the most impactful industry-focused higher education programs on the market. One of them is our Master in Market Research & Consumer Behavior, which is approaching its 10th anniversary. We caught up with an alum from its inaugural class to understand their perspective on the industry's transformation over time.
5
min read
The Master in Market Research & Consumer Behavior has evolved in the last ten years of its existence, thanks to student feedback and developments in the industry—we are always ahead of the curve. In its current format, it trains professionals to get inside the mind of the consumer and uncover the motivations behind their behavior, along with how this influences their decision-making process. The program combines business, marketing, communication, data analytics and consumer behavior to unlock insights into the quantitative and qualitative side of market research. Above all, it equips professionals to address today's market needs and anticipate those of tomorrow.
To celebrate the 10-year anniversary of our Master in Market Research & Consumer Behavior, we caught up with Saswati Saha Mitra, one of our alums from when the program first started ten years ago. She joined IE University to beef up her business know-how after a successful stint in the research space in India and found success in the program. Now, she is the Research Director at the popular instant messaging platform WhatsApp.
Why did you decide to pursue the Master in Market Research & Consumer Behavior?
I was always interested in how businesses make decisions beyond the research, so when I came across this program, two things stood out for me: one was IE's illustrious history with European businesses and the second was the program itself—I was part of the first batch of students and there wasn't anything similar in Europe at that time. There were MBA programs, but I didn't want to do an MBA; I wanted to do something which I was already passionate about.
The complementary nature of the program with my prior experience and IE University's history with business were what brought me here.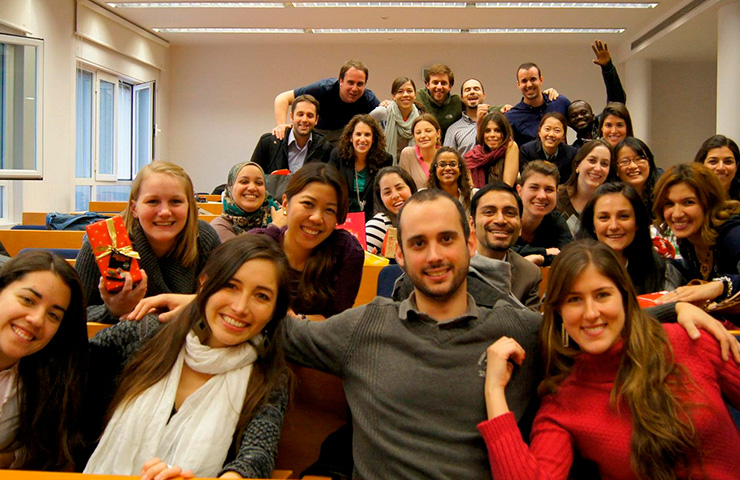 Please, tell us about your position at WhatsApp.
My current role as Research Director has multiple layers. At the heart of it are the core skills in research, strategy and product development that I bring to the table. When I was hired at WhatsApp back in 2020, I was the third or fourth research professional on the team. And now we have almost 40 people in Europe itself.
On the research front, I currently support three different parts of the WhatsApp product experience. The first one is, how can WhatsApp scale beyond the phone to other platforms? The second area is called Business Discovery, which looks at how businesses can connect with someone like you and me on WhatsApp. And then the third, which I think is the most complex and least talked about, is an area called Integrity. Integrity research helps us keep 2 billion people safe on the platform from issues like misinformation or fraud.
Over time, I've also branched out into other non-research areas. I'm part of the site leadership for WhatsApp in London, which looks at making this part of the world worth investing in. Also, in the last two years, I've become more and more invested in the diversity conversation at a large tech company: I'm the Executive Sponsor for Diversity, Equity and Inclusion at WhatsApp.
How did the Master in Market Research & Consumer Behavior shape your professional career?
It exposed me to a highly diverse group of people and how they think about business or, more specifically, innovation in their part of the world. I don't think I could have gotten that anywhere else or even from the internet. The fact that most of my classmates had some work experience was really useful because they could contextualize their brilliant ideas to some degree of business practicality.
The professors were really critical too because they had worked in large organizations and led these decision-making, so there was a good translation of theoretical knowledge into real-world experiences. I also enjoyed the general exposure beyond the program: I was very lucky to make lifelong friends, so I hope I made the very best use of my time there.
All of this helped me broaden my perspective, not just about research but also about how a business operates—that was what I was always fascinated by. IE University helped me understand the different functions that make a business and how they all come together to make decisions.
What are your biggest takeaways from your time in the program?
There were two courses – Introduction to Behavioral Psychology by Ellen Hamilton Newman and Business Strategy by Juan Angel Marin, that made a huge difference in my thinking. It was really helpful to be able to put research into a real-life context to understand how a decision gets made. These two courses were invaluable because, by the time I left the university, I was able to compile the research and also break it down for the decision-makers, showing them why they should make the decisions I think they should. Making sense of what's behind the data and knowing how to package it for a leadership audience is something that definitely came from my time at IE University.
Based on your experience, how has the industry evolved over the last decade? And what are its defining characteristics today?
When I was at IE University, market research was the norm in a great number of institutions and parts of the world. But in the last decade, user research as a function has grown exponentially in almost all industries.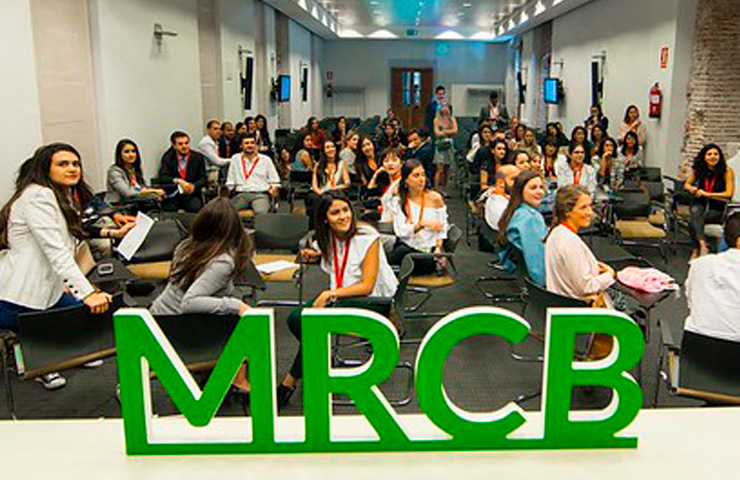 Market research and consumer behavior are one unified thing—it's hard to do one without the other.
Also, I think this industry is about to get disrupted. If you look at ChatGPT, Bard and all the other generative AI tools available out there, you suddenly realize how much they can push the research function forward. And that's what I'm really excited about. Once AI is able to support us in doing the grunt work, it will free up researchers to do more of the influencing.
Technological development makes it easier for us to do our job, but human-to-human convincing is becoming a bigger part of a researcher's job now more than ever before.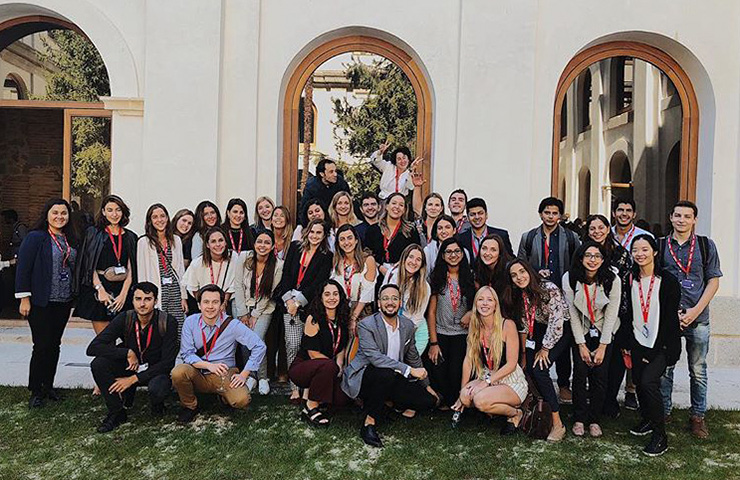 What can you tell us about the program's upcoming 10th Anniversary Ceremony? Is there anything that you're looking forward to?
The purpose of this event is to bring the entire Master in Market Research & Consumer Behavior community—present, past and hopefully future—together to talk about the evolution of the industry. What does this mean for the industry and where will it go in the future? Then, we'll have an open discussion about what's top-of-mind for this community and how those of us currently in roles where we are looking at this can offer support.