Academic collaboration with companies lays the foundation for students' future success. At IE University, we offer a world of industry opportunities with the Master in Finance.
3
min read
In order to ensure continuous progress, academic institutions must constantly innovate alongside successful companies. Company collaboration creates a highly employable cohort as students have the opportunity to work on real-life projects and gain real-life experience. IE University's Master in Finance has collaborated with Deutsche Bank to encourage students to delve into their professional careers early on.
Students can expect to gain new skills specific to their future careers, which helps their CV stand out from the masses.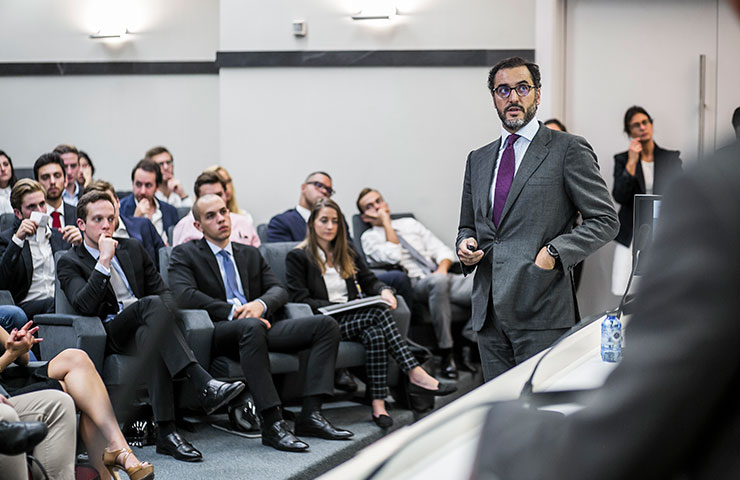 The customizable nature of the Master in Finance offers students the opportunity to develop a network of finance experts, invaluable to their future careers.
Working with young minds encourages innovation and ushers in a generation that's eager to learn and improve. By investing in young professionals, companies can guarantee a developing future workforce and help cultivate the skills that they prioritize.
Who better to explain the Master in Finance's company collaboration than Ignacio de la Torre, Academic Director of the Master in Finance and a partner at Arcano. Recognizing how his time at university "would have been much more valuable for [his] career" if he had undertaken a real-life project, Ignacio knows the importance of this initiative.
With over 20 years of experience in investment banking, Ignacio was one of the first to foresee the recovery of the Spanish economy from 2012, in a series of reports titled "The Case for Spain." He is also a regular columnist for Spanish newspapers El Confidencial and Expansión, and has published a range of books, articles and scholarly works. Since 2003, he has been a Professor of Economics and Finance at IE University and in 2007, he became the Academic Director of the Master in Finance.
Take a look at what Ignacio has to say about the Master in Finance's company collaboration, and why he believes it represents a unique and prestigious opportunity for young professionals.
Why is IE University looking to collaborate with companies? What is the plan for the future?
For many years, our Master in Finance has adopted a simple philosophy: finance final exams would be more beneficial if we offered real-life projects working with private equity firms, hedge funds and investment banks in valuation projects. Until now, these projects were organized by specific executives. Our agreement with Deutsche Bank is moving into a corporate agreement, which means that a multidisciplinary team of Deutsche Bank investment bankers will be overseeing the project from a range of locations.
We will be announcing further collaboration agreements in the coming months with other financial institutions.
Do you feel students will benefit from choosing these activities as part of their final exam?
Definitely. When I studied finance, we spent many hours discussing whether the equity risk premium should be calculated using arithmetic or geometric means. Had I devoted this time to undertaking a valuation project in real life with a well-known investment bank, my time would have been better spent for my career.
How do companies benefit from company collaboration?
Financial companies want to be close to the recruiting base. Our Master in Finance has been an excellent pool of candidates for major investment banks.
Having the ability to work closely with a team of Master in Finance students for months is nothing compared to a one-hour interview.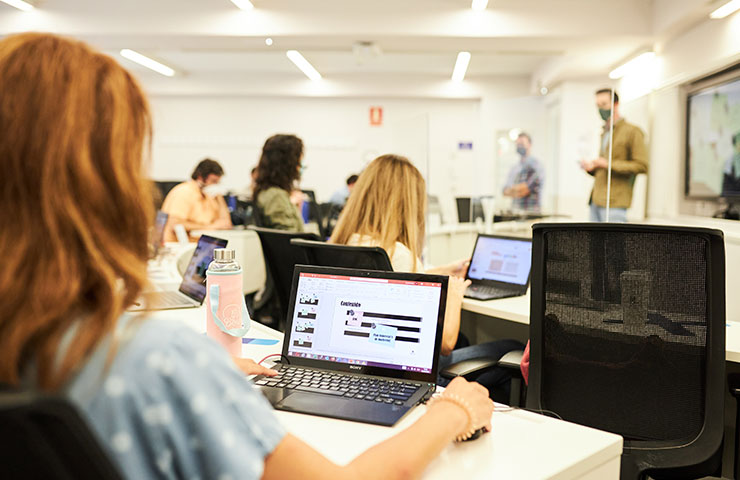 What kind of projects could the students be working on?
Normally these projects involve a valuation of a large company with its complexities in terms of geographies, business lines, competitive advantages, growth profiles, and so on.
IE University believes that innovation and hands-on learning are key to a successful training program, and continues to secure company collaborations that prepare students for the real world of work. To learn more about how the Master in Finance does just that, visit the official program page.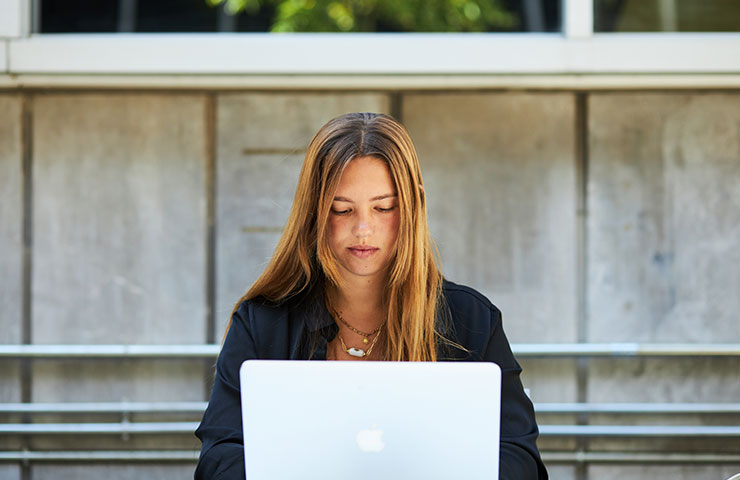 "Our Master in Finance has been an excellent pool of candidates for major investment banks. Having the ability to work closely with a team of Master in Finance students for months is nothing compared to a one-hour interview."