The word "sustainability" is far more than just a buzzword these days. Consumers are becoming increasingly aware of what it represents, actively searching for brands that share their values and act accordingly. That's why today, brands have to be more coherent and authentic than ever before.
4
min read
On November 25th, IE University teamed up with the Spanish branding association AEBrand to organize its first-ever IE Brands & Sustainability Forum. The event showcased the top trends in branding and sustainability, hosted a panel discussion and welcomed renowned speakers to share their advice and experiences. At the end of the day, AEBrand awarded prizes to the leading companies across five different categories: Social Impact, Brand Creation, Brand Repositioning, Brand Experience and Internal Branding.
What's a sustainable brand?
Simply put, a sustainable brand is one that integrates all three pillars of sustainability—social, economic and environmental—into its mission.
During the IE Brands & Sustainability Forum, we listened to our inspiring speakers share their stories about what sustainable branding means to them and how they've seen it successfully integrated through real-world business cases.
Read on to find out what our speakers had to say!
"With great power comes great responsibility"
Our first speaker was Michael Birkin, CEO of kyu, the strategic operating unit of Hakuhodo DY Holdings (HDY). kyu's purpose is "to be a source of creativity which propels the economy and society forward."
Michael is an instrumental player in the world of branding, having invented the concept of brand valuation himself. During his speech, Michael quoted his favorite superhero Spiderman: "With great power comes great responsibility."
He believes that a creative mindset and design thinking is vital for our sustainable future and that brands really have the power to impact how we live our lives.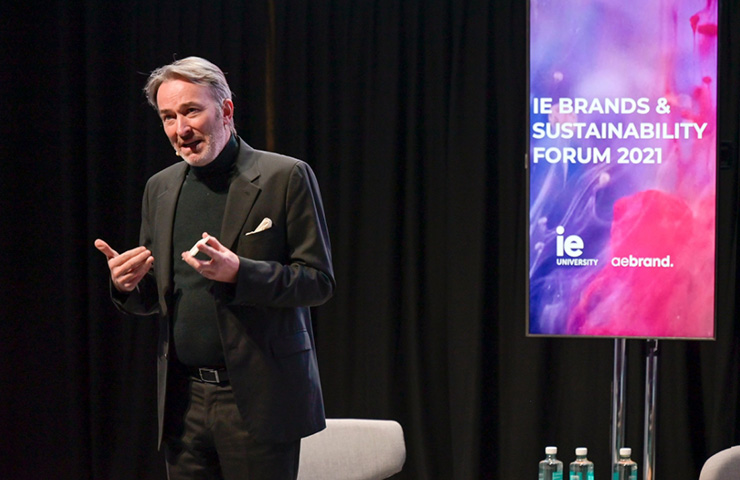 Michael told us about some of his experiences of sustainable branding within global organizations. During his time as "accidental" CMO of Acer a few years ago, he was involved in their rebranding efforts. Their approach to sustainable branding was to break down the barriers between people and technology. Their new provocation was "what if every product that we make is a solution to the world's issues?", and it was materialized through the Project Humanity initiative. The project was a success, as both the company and consumers believed in it and it permeated the whole company.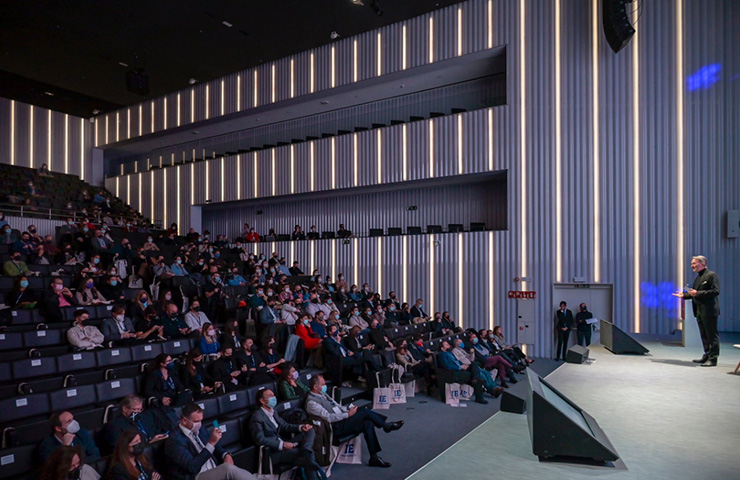 What's more, Micheal covered his experience with Oprah Winfrey at Weight Watchers, whose manifesto is: "We inspire healthy habits for real life."
One particularly novel branding approach that Michael highlighted is the "brand filter," a checklist which was put in place to ensure that every decision that Weight Watchers takes is measured against the company's three-year goal. Thanks to this approach, Weight Watchers has managed to eliminate 70% of its artificial colorings and flavorings from its products. Due to revised branding efforts, Weight Watchers has evolved into a highly relevant and authentically sustainable brand.
Watch the video to hear Michael's speech in full!
Sustainability is no longer just a "nice to have"
Our second keynote speaker, Elio Leoni Sceti, joined us virtually from Italy. Elio is co-founder of Craftory Brands, former CEO of Eco Group and former director of Nomad Foods. What's more, he's currently a board member of several companies related to the consumer packaged goods (CPG) industry.
Rather than being a product, a function or an experience, Elio likes to think of a brand as a set of values that reflects and then projects a company's beliefs onto others.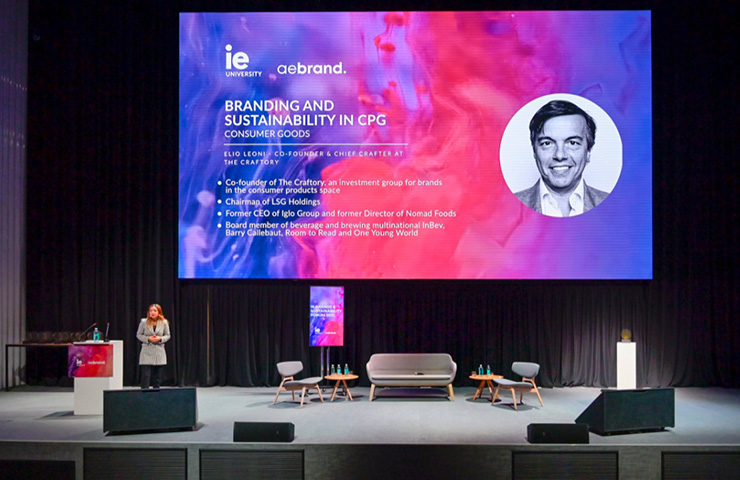 During his talk, he spoke to us about the relationship between Environmental, Social and Governance (ESG) and the CPG industry. He explained that by applying ESG through CPG, the Craftory contributes to delivering good health, promoting self-esteem, helping society to progress, democratizing access and prospering sustainably.
What's more, Elio highlighted that the CPG industry is shifting its focus from delivering on value, performance and convenience, to more sustainability-focused drivers in order to reflect the preferences of today's new consumer generation. For example, during a survey, Elio discovered that 45% of participants stopped purchasing specific brands due to ESG concerns and many were happy to pay a premium for more sustainable products. In short, sustainability is fundamental to the long-term success of brands.
Find out what else Elio had to say on YouTube.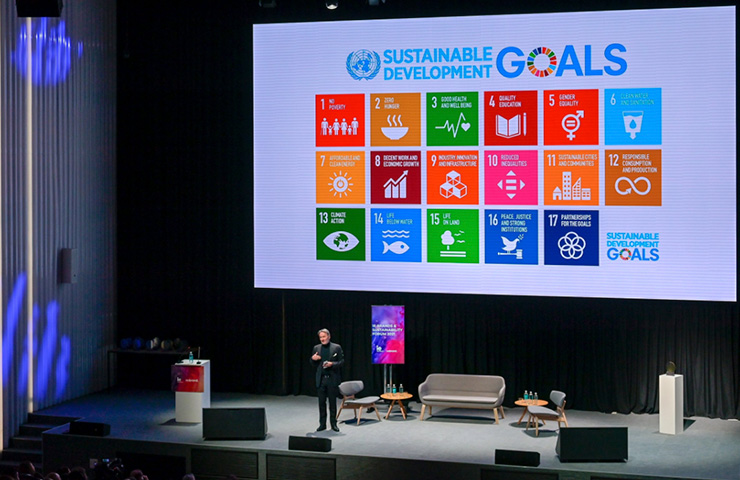 At IE University, many of our alumni go on to found their own businesses or become invaluable, impactful players in established organizations.
That's one of the reasons why we put such an emphasis on sustainability throughout our programs. We're confident that our alumni have what it takes to make a positive impact through branding and brand storytelling.