From academic rigor to hands-on internships with top-tier companies, here's how IE University's Master in Finance helped four students unlock the next level in their professional careers.
4
min read
There's a reason IE University's Master in Finance is sought out by the most ambitious: it's among the top-rated finance programs worldwide, ranking both among the best master's in finance and the programs providing the most effective hands-on experience pre-graduation.
This master gives you the real-world skills and the opportunities you need to kick-start your professional career. Classes are taught by highly experienced faculty made up of CEOs, entrepreneurs, and experts in the fields of economics and finance. Students choose from specializations such as Corporate Finance & Private Equity, Alternative Investments, and Financial Analytics & Fintech.
The Master in Finance is a full-time program of one year in Madrid, with optional trips to London, New York, Ghana & Frankfurt.
So what's it like to actually study the program? Let's hear from some current students and recent alumni of the Master in Finance to give you a sneak peek of the opportunities that could be in store for you.
What are the Master in Finance students and alumni up to?
Salena Lee, Vice President Real Estate Credit Suisse
US-based professional Salena Lee knew she wanted to make a career change from politics to finance. She sought out IE University's Master in Finance because of its strong content in her two primary areas of interest: Mergers & Acquisitions and Private Equity.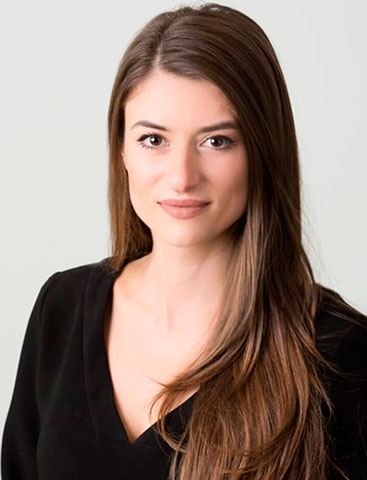 Lastly, Salena was drawn to the powerful networking opportunities available at IE University, which ensure students are positioned as top talent in the corporate community post-graduation.
Salena highlights the importance of women not being afraid to pursue careers in the field of finance—a value that IE University shares. The academic rigor of the Master in Finance equipped her with the tools that she now uses on a day-to-day basis as Real Estate Private Equity Manager at Macquarie Group.
Read more about Salena's experience in the Master in Finance
Marvin Müller, Private Equity Associate
Marvin Müller, from Germany, had long been interested in the stock market and equity capital. Completing three internships with financial institutions following his undergrad only fueled his desire to delve deeper into the world of corporate finance.
Marvin was drawn to IE University in large part because of the wealth of electives the Master in Finance offered, such as private equity, entrepreneurship and creative accounting.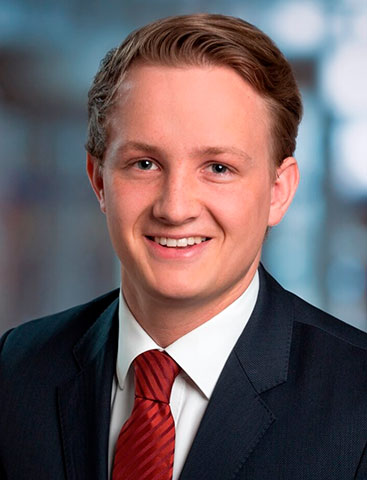 Marvin can't emphasize enough how IE University's Master in Finance opens doors—if you've got the drive to walk through them. He made sure to seize every opportunity he could, including taking on the role of President of the IE Venture Capital & Private Equity Club. Now, he works as a Private Equity Associate at Trilantic Europe.
Read more about Marvin's experience in the Master in Finance
Mariña Martínez, Market Risk Manager
Mariña Martínez, who grew up in Galicia, Spain, was already working for a bank in Denmark when she decided to pursue a second master's degree at the encouragement of her mentor.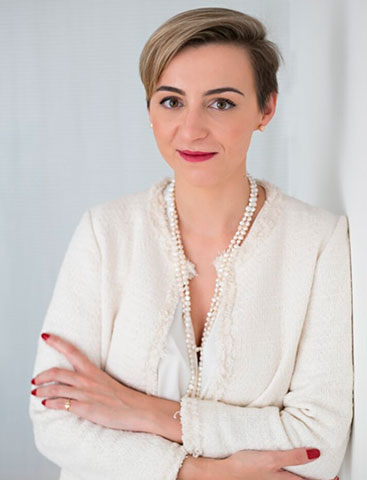 IE University caught her attention due to the reputation of its faculty and programs, as well as the combination of industry-specific technical skills and soft skills such as communication and critical thinking.
She especially valued the rich variety of backgrounds her classmates came from, ranging from CFOs and auditors to portfolio and risk managers. Mariña now works as a Market Risk Manager herself at Nordea Bank in Copenhagen, and she is eager to make an impact on the future development of the banking industry.
Read more about Mariña's experience in the Master in Finance
Alexander Bergmüller, Partner at MergerSight
Born in Austria and raised in Luxembourg, Alexander is currently combining the Master in Finance with the Master in Management and will graduate with a Dual Degree.
He was drawn to IE University for its impressive faculty, variety of electives, and the opportunity to combine two degrees.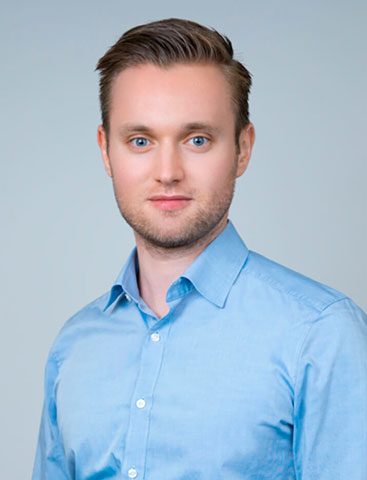 As the COVID-19 pandemic was still escalating when Alexander began his studies, he emphasizes the importance of adaptability and innovation in a market that is ever-changing and increasingly global. Pairing this master with the Master in Management has given Alexander the opportunity to develop both the soft skills and the finance and management skills to excel in his professional career. Thanks to IE University's Talent & Careers team, Alexander already has a full-time analyst position secured at Goldman Sachs in London awaiting him when he finishes his studies.
Read more about Alexander's experience in the Master in Finance
IE Talent & Careers: connecting skilled grads with top companies
The excellent quality of our Master in Finance and the support of IE Talent & Careers ensure you an immediate professional outlet through our network of contacts and companies that are in search of high-level graduates. Institutions constantly seek skilled professionals with the level of real-world knowledge that IE University's students and alumni possess and are attracted to our reputation for comprehensive training. IE University's Talent & Careers can get you connected with leading companies in various areas of the financial sector, ranging from corporate finance to investing or fintech.
Reach out today to learn more about the career opportunities that IE Talent & Careers has in store for you, and how the Master in Finance can advance your professional career.