The opportunity to study at IE University from the United States and Canada has offered some of our current students and ambitious alumni global opportunities and new cultural insights. Their stories from their time in the Master in International Relations and the Master in International Development give you an inside look at where IE University could take you.
3
min read
Let's meet a few of them.
Giancarlo Falguera Silva
Giancarlo decided to make the move from the US to Madrid to study the Master in International Relations, allowing him to take a deep dive into Spanish culture and experience the diversity within the IE School of Global and Public Affairs.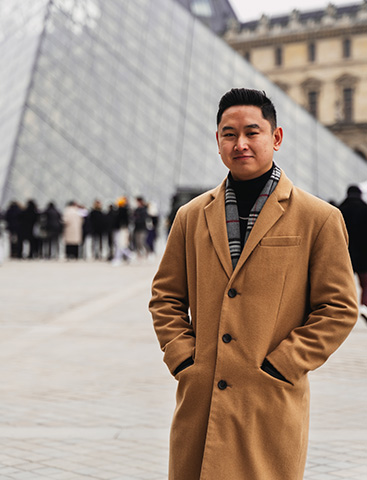 He notes that the rich opportunities available to him, both inside and out of the classroom, were invaluable and that he has made connections that will last a lifetime.
So far, Giancarlo has had the chance to work with world-renowned partners, including the UN and NATO, as part of his Capstone Project. Looking to the future, he hopes to take all he has learned from his master's into an international security role.
Rebecca Zlatkin
Rebecca was drawn to IE University's Master in International Relations due to its focus on practical education and career development—both stand-out qualities in the program.
Learning from the perspective of international professors in a diverse classroom has helped to broaden her worldview and global understanding beyond North America, which has been a truly enriching experience.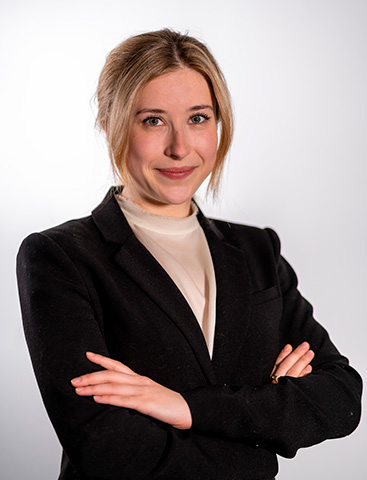 Rebecca hopes to continue to be challenged linguistically and culturally in her professional life once she completes the program.
Christian Correa
Christian came to study in Madrid as part of the Eisenhower Global Scholars Program, which partners with IE School of Global and Public Affairs.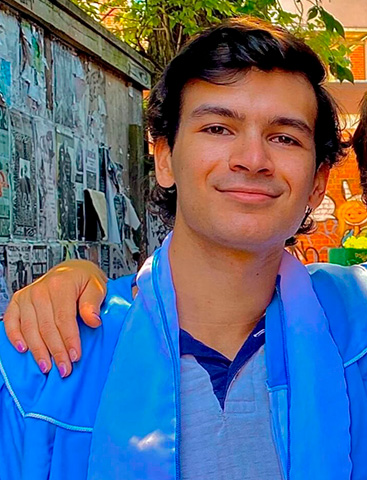 Through the program, he had the opportunity to learn in an environment focused on international diplomacy and public policy, invaluable in fulfilling his future career goals involving structural inequalities within US healthcare.
IE University combines a structured learning environment with high-quality mentorship and resources. Along with access to a network of like-minded future leaders, Christian feels like this highly rewarding program has helped him set himself up with an advantage for all his future endeavors.
Bryce Johnston
After completing his undergraduate at the military academy West Point in the United States, Bryce joined IE University to complete his Master in International Development and became intrigued by the world of finance.
During his time in the program, he benefitted from a diverse cohort and unique learning experiences, including discovering creative solutions and how to solve complex problems.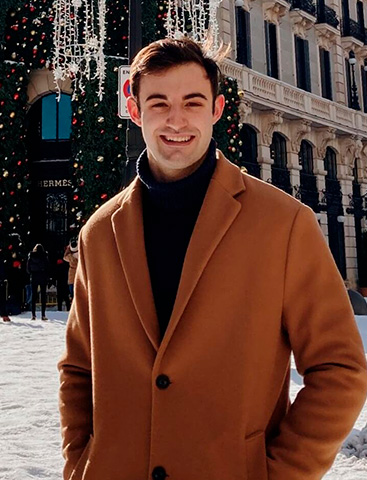 Bryce is taking these experiences and is currently working towards using his knowledge to make the world a better place through technology.
KC Anderson
International experiences and opportunities for growth were two things that KC was looking for when considering a master's program. IE University's Dual Degree International MBA + Master in International Relation was the perfect fit.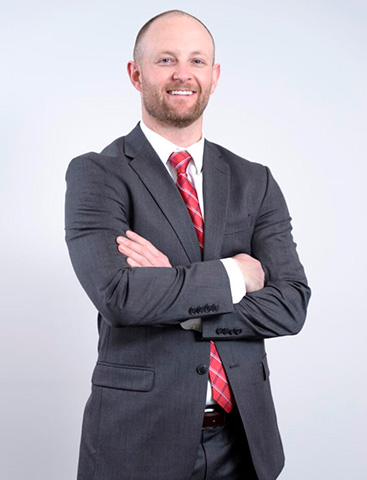 The travel opportunities and rewarding academic experiences within a diverse and global classroom, delivered by professionals and professors alike, developed KC's knowledge and equipped him with the skills he needed to grow.
He now provides consulting services to nonprofit organizations in his free time.
These current students and alumni make up a small part of the IE Community. The diverse environment at IE University—and the opportunity to live and study in Spain—was part of the draw for these students traveling from the US and Canada to study at our university. There are more stories to be told—yours could be one of them!