IR Alumni Insights is a virtual series that connects IE University alumni with current master's and bachelor's students. In the first event, we took a deep dive into careers in social enterprises and sustainability.
4
min read
Every industry has its secrets—and there are two ways to discover them. You can either find out for yourself, or get the scoop from an insider.
Thanks to our powerful network of alumni, students at IE University have access to a bank of industry knowledge before they even graduate. To ensure that it's as easy as possible to discover what's out there, the IE School of Global & Public Affairs has launched IR Alumni Insights: a virtual panel series featuring alumni from specific sectors of the international relations world.
First in the spotlight: social enterprises and sustainability
To kick off the series, we were joined by industry expert Raul Alfaro-Pelico, a COP 25/26 Advisor and Economics and Sustainability Advisor at Climate Investment Funds. With far-reaching experience in climate and international development roles, we were delighted that Raul was able to chair the event and contribute his valuable observations.
Each of our panelists presented a diverse pathway that has led them into roles at influential companies. Our four speakers were Macarena de Arriba, Project Analyst Associate at Vertis Environmental Finance; Emma Luu Van Lang, Social Impact Consultant at FSG; Pola Nachyla, Impact Investment Analyst at CREAS; and Sophie Kacki, Coordinator at Principles for Responsible Management Education (PRME).
As Raul reminded our audience, the best career advice you can get is from people who have recently landed a job in your sector of interest. Our alumni had tips for every step of the journey—from finding your niche to acing your interview. Read on to discover more!
1. Identifying your interests
Sometimes the most daunting career challenge is knowing where to start. Drawing on their IE University experiences, the panel was quick to highlight IEU Labs as a dynamic place to let your aspirations take shape. For on-the-ground experiences, they also emphasized the value of volunteer opportunities available through our partnership with 180 Degrees Consulting. For Emma, it was a consulting opportunity taken via this route that opened her mind to this area of work—a move that came to define her career.
If you've got a big idea already, our panelists advised that there's nothing wrong with chasing after it. Sophie, for example, always knew she had her sights set on an international organization. She's now working at PRME, an education initiative of the United Nations.
2. Leveraging your career opportunities
Our panelists were in agreement that there are plenty of career-sparking opportunities within the IE University ecosystem. From the services offered by IE Talent & Careers to the professional networks around you in the classroom alone, there are many steps you can take without even leaving campus.
That being said, seizing experiences further afield will certainly enhance your employability. Internships and volunteer work with nonprofits and NGOs are the best CV boosters you can get, but our alumni advised not to shy away from gaining transferable skills through different work experiences, too.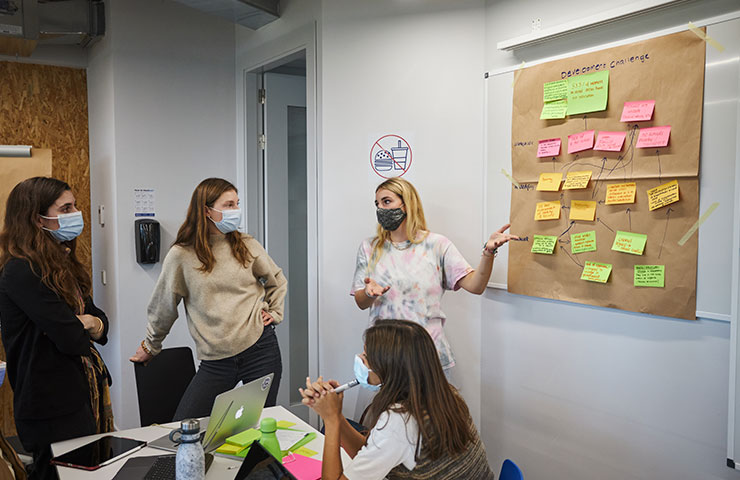 Work aside, don't underestimate the opportunities that come in the form of events, conferences and public debates.
It can be these one-off experiences that provide you with useful knowledge to start a conversation with a potential recruiter later on.
3. Crafting your CV
You've got your eyes on a role, and you're starting an application—but how can you make sure you catch an employer's attention on paper? Our speakers agreed that evidencing your passion and proactivity is key. Be sure to list any internship, volunteer experience or extracurricular engagement that's relevant to your desired role.
Beyond related experience, it's worth highlighting anything you've done where you've gained a specific skill set. For Macarena, it was previous experience as an analyst in a different sector that gave her the edge when applying for a job in sustainability. In lieu of experience, find another way to show your passion for the industry. It might be that you've carried out a project on alternative fuels or sustainable housing—so make sure you incorporate it!
The final rule of thumb is making sure you tailor your CV for each new job application. Our panelists' recommendations were to read job descriptions and emphasize those same skills on your CV, formatting information in a coherent way. For this, numbers are your friend. Even in the humanities, Pola pointed out that most things are quantifiable—and in major companies, it may be a number-crunching machine that screens your CV.
4. The interview: showing them the best version of you
A key piece of interview advice was to demonstrate both hard and soft skills, giving examples of your abilities through previous experiences. And on a (not so) obvious note: dressing and acting professionally in virtual interviews is crucial. Our alumni shared how surprised they'd been to learn that many interviewees still forget to do this! The panel also had some sector-specific advice for acing your interview: emphasize your human side, even if your target job is quantitative.
All programs at IE University draw on the humanities to train open-minded, culturally intelligent professionals—and this is certainly a strong point when it comes to social enterprises.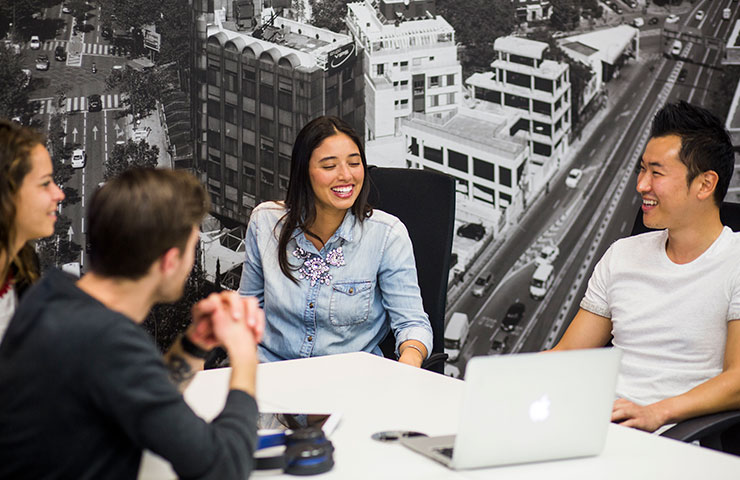 One community, infinite career opportunities
We were honored to host Raul and our four panelists for such an informative session, packed with insights and inspiration. We wish them all the best for the exciting careers ahead of them.
Stay tuned for the next event in the IR Alumni Insights series!