At IE University, our faculty comes from a wide range of professional backgrounds and varying sectors. Professor Carlos Alonso Perez considers his professional journey to have grown out of relentless learning, hard work and a couple of strokes of luck. Carlos recently shared his insights on what the Master in Software Engineering offers and the different career paths graduates can take.
5
min read
Carlos Alonso Perez is originally from Salamanca, Spain, a city about two hours outside of Madrid. He grew up there, studied there, earned his master's there and experienced what he calls his first "stroke of luck" there. This lucky moment led to a lot of other big changes, which eventually brought him to share his passion for databases, technology and systems design with students in the Master in Software Engineering.
Currently working as a senior software engineer at MongoDB, Carlos' professional journey started out in Salamanca. That first stroke of luck was when his master's program offered him an internship opportunity with a few different companies. He was recruited by the smallest of them. At the time, that felt a bit unlucky, but looking back, he realizes it was the opposite, especially as he was working and learning directly with the CTO, who had over 15 years of experience. The next twist of fate was when that company ran out of money, and he was forced to leave Salamanca.
Together with his girlfriend at the time—now his wife— he packed up and headed to London. While there, Carlos began to dive into the world of technology, specifically data and databases. A few twists and turns later, he found himself back in Madrid. He started working for Cabify, shifted to Amazon Web Services (AWS) and finally joined a database company, MongoDB.
Aside from his love for databases and working for MongoDB, Carlos is passionate about teaching. He loves technology and loves speaking with people who want to learn about it. He began teaching for a master's program in Salamanca, as well as for the International MBA at IE University. He's thrilled to have the opportunity to teach courses in the Master in Software Engineering because it's where his passions truly lie.
Thanks to his expertise, previous experience and knowledge, Carlos will be able to share his insights in databases and systems design with his students.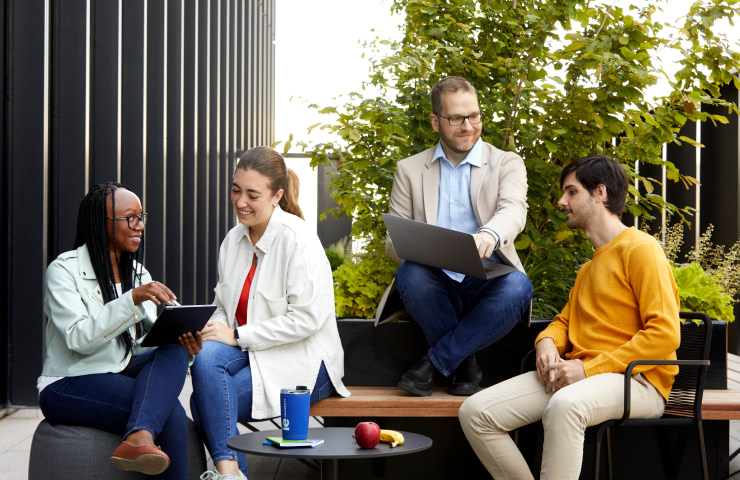 Data drives today's fast-paced world, and Carlos believes that every company currently leverages or will leverage data heavily very soon–or will die otherwise. "Having the right technology, the right pieces and the right professionals to work with the technology and make the most out of it is crucial. This is no longer a future kind of thing—every business is looking at data now."
Another piece of the digital revolution is cloud computing. Storing data wasn't always the obvious decision, but since the appearance of cloud services, it is now more cost-effective and efficient. "The machine learning and artificial intelligence revolution is here now," explains Carlos. To that end, every company will be able to improve its services by leveraging some form of data analysis, which requires software engineers.
According to Carlos, the Master in Software Engineering will prepare students for what companies are seeking today. "IE University knows how to design a program that will deliver exactly what the students want and give students exactly what companies need from them." The secret to the university's success? Its strong portfolio of advisors and professors who are also professionals in the field. "The program offers a lot of value because students will be able to hit the ground running.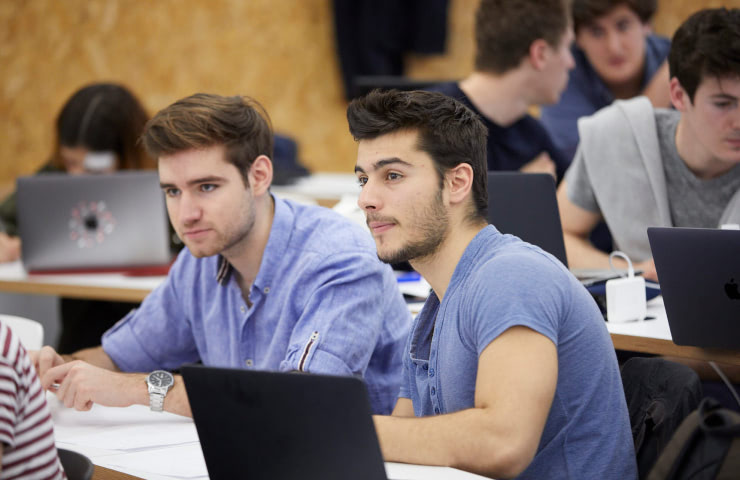 Professors don't just deliver theory from books, they bring it down to the ground with real examples and real problems that actual companies are facing during the time the course takes place."
Systems design is a special skill that is equally valuable to software engineers as it is to engineering managers and leaders further up the organization tree because all of them usually have a voice in agreeing and validating what to build.
For these reasons, Carlos confirms that the Systems Design course will equip students with a strong systems design foundation that will help them not only learn how to design systems but also keep developing this skill in the future. This is achieved by thoroughly analyzing the design of different components of real-world, industry-leading companies and also by putting what is learned into practice through teamwork assignments. "With the learnings of this course, students will be able to understand how modern systems are built, what tools, pieces and strategies to use and which are the right trade-offs to apply when evaluating how to scale and/or evolve them to meet new requirements," he says.
In addition, software development is a requirement for businesses today. "If a robot does surgery, it's software. If something is published online, it's supported by software. One thing I like to always say in my classes is that all of these things are one very simple thing: a program running on a computer." Such software is designed, implemented, maintained and, ultimately, may be discontinued by software engineers.
"I don't think everyone will get the same thing out of the Master in Software Engineering, but the intention is to build a strong foundation in cloud services, AI, machine learning, SaaS, cybersecurity and more," explains Carlos.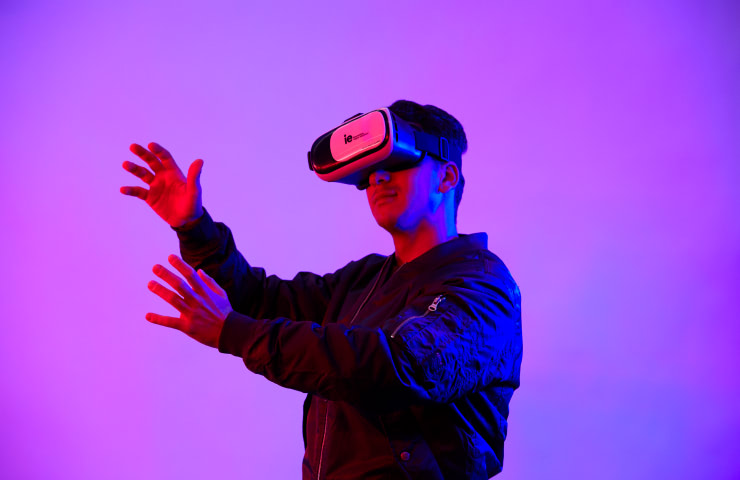 Each student will take this solid foundation on a variety of topics and then dive deeper into the area in which they want to focus. The program will deliver the main topics, but students will take those extra steps to dive into what they are truly looking for. "And when they get bored of one area, which they likely will, they will have a solid foundation to dive into the next." Carlos, for example, started out in mobile games, moved to back-end data engineering and is now working in low-level programming for a database engine.
As for advice to future graduates, Carlos believes that the biggest reason to take this program is the opportunity to learn what the industry looks like from people with a lot of experience working in it. The program will help students jump comfortably into new roles, especially if they take part in an internship. What's more, Carlos sees it as a good investment. "There is always time for everything important in life, but in our competitive world, speed matters." These high-paced courses will make students competitive and appealing to the market in a short amount of time.