Through the Legal Clinic, ambitious students get a sneak peek into the potential reality of their future careers. They gain invaluable professional experience while making a positive impact, both locally and internationally.
4
min read
At IE University, we know how important it is to offer each of our students the opportunity to get a taste of their professional futures as soon as possible. The Legal Clinic helps our students achieve exactly that.
Recently, Sonsoles Arias, Assistant Professor at IE University & Director IE Legal Clinic, hosted a discussion on the initiative. She was joined by Carla Patrice Cucueco, a Master of Laws (LL.M.) student, and Beyzanur Inal, who is pursuing a Dual Degree in Business Administration and Laws. Here's what they had to say about the clinic, its important purpose and the unexpected benefits of giving back.
What is the Legal Clinic?
The Legal Clinic is just one of the unique labs offered at IE University. In essence, it is a project designed to enable students to gain real-life experience in the professional world of law. Through the initiative, NGOs, foundations and people in need get easy access to quality pro bono legal services.
According to Carla, the Clinic attracts people who have "a heart to change society." Students assist lawyers and their clients by answering legal questions and providing free legal assistance. As a Master of Laws student, the Clinic is your chance to engage with the field, pursuing your individual interests to align with your professional goals.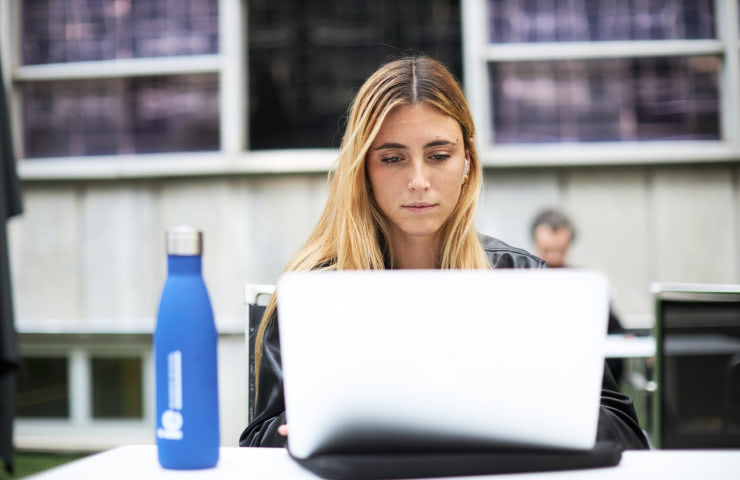 Hands-on experience is at the heart of IE Law School and this fascinating project encourages you to learn law through practice.
What does the Legal Clinic do?
Since 2014, the Legal Clinic has grown from just a handful of people to an impressive multicultural team of students. Apart from working with NGOs and disadvantaged individuals, they also work to provide free legal assistance to various startups and entrepreneurs. So far, the team has consulted for organizations like Fundación Pombo, Madrid Futuro and the UK Parliament.
This year, more than 200 students have enrolled in the Clinic. Our LL.M. students will work as part of a larger international team to provide more than 12,000 hours of pro bono legal service.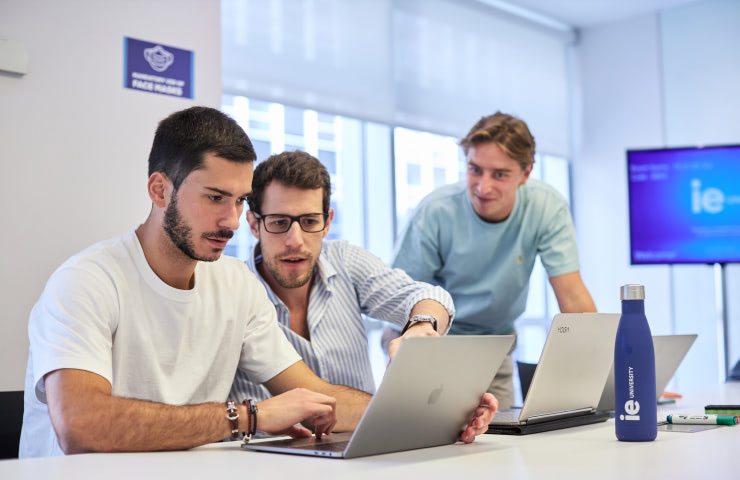 Year upon year, the Legal Clinic expands in terms of student enrollment and the breadth of projects available. There are numerous projects based in English, Spanish and other languages from around the world as well.
These projects fall under multiple branches of law, providing a comprehensive and multifaceted experience. Thus, you'll have plenty of pathways to explore under the watchful eye of experienced supervisors. Beyzanur explains that participants are typically placed under the supervision of a professor, a lawyer and a master's degree student. For her, this has been a source of confidence, allowing her to "really investigate and make sure the information you're giving is reliable."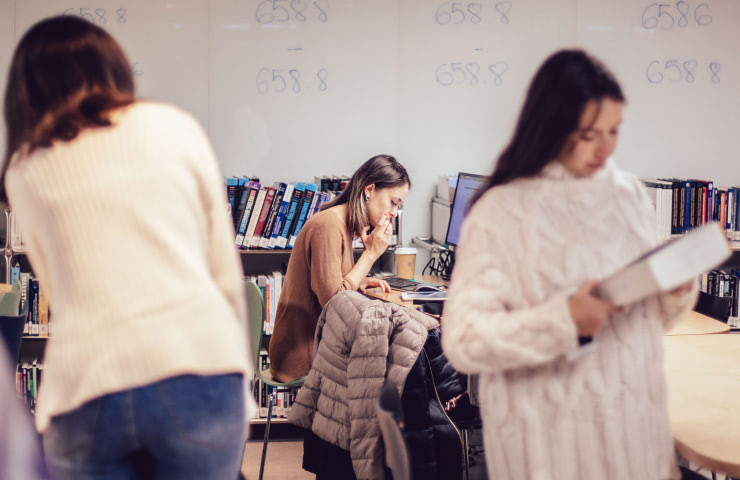 The Legal Clinic also collaborates with leading law firms including Allen & Overy, Pérez-Llorca and Del Canto Chambers.
This offers you the opportunity to work with both local and international firms as part of a dynamic team. Beyzanur says that the highlight of the Clinic has been the on-the-job training sessions, where they learn from practicing lawyers. Through this, they have learned how to do legal research and maintain positive relationships with their clients. She adds, "you learn how to be a lawyer from a real lawyer."
Forging connections is part of taking your professional career to the next step and beyond. As the Legal Clinic immerses you in the legal sector, you will get countless opportunities to build an invaluable professional network. Carla chimes in, explaining that "the way the Legal Clinic has expanded my network goes beyond the borders of Spain."
Making a social impact
As an LL.M. student, you'll have the opportunity to work alongside a variety of organizations. Sonsoles provides some more insight, saying that "the Legal Clinic assists organizations with a big social impact."
In one recent project, the team helped to create a guide helping displaced Ukrainian citizens obtain legal documentation in Spain.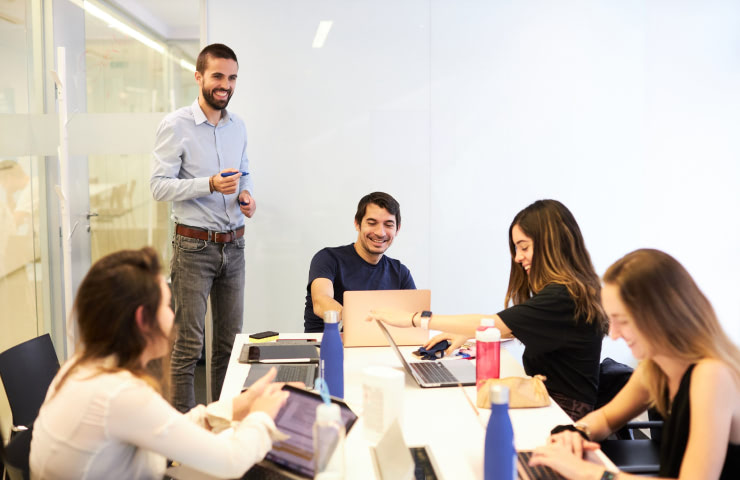 They also prepared another guide for doctors, taking them through the legislative and legal framework that applies to their work and providing them with resources.
Carla has been particularly impressed, stating that "the magnitude of this kind of work is astounding. It really changes the lives of so many people." Beyzanur adds her perspective, sharing that "you feel like you are already giving something back to society while you are studying."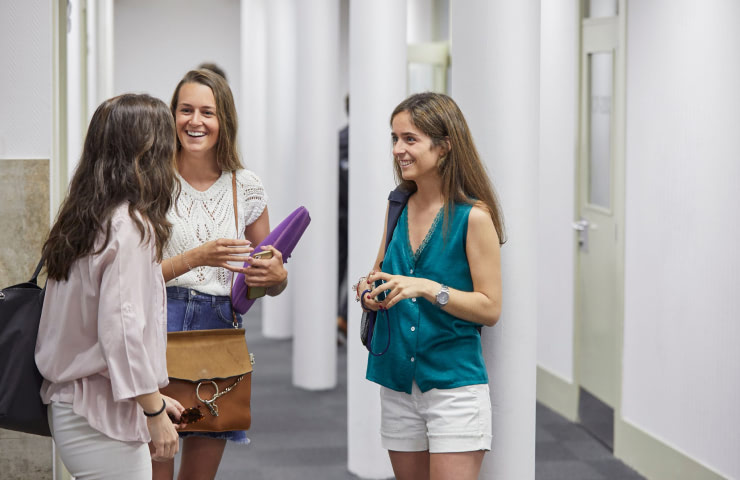 Not only does the Legal Clinic give you an opportunity to give back to society as a whole, but also to the IE University community.
For instance, you can choose to assist startups from the EDEN Students Investment Fund—established by the IE Investment Club—reach their goals.
With projects spanning immigration law, medical law and business law, just to name a few, the Legal Clinic serves up a variety of professional experiences to supplement your studies with IE Law School. For Beyzanur, the only advice that counts is to "get involved as much as you can and explore" in order to enjoy the full depth of experiences at IE University.