Ready for your next step towards lasting success in the legal sector? In this article, we explore why candidates should pursue an LL.M., and what this program can do for your future career trajectory.
4
mins read
by LLipe Guimarães Freitas — LLipe is a former judge of the Administrative Tax Court of the State of São Paulo (TIT/SP) and ex-founding partner of a leading law firm in São Paulo, responsible for the tax area and M&A deals. He holds a master's degree from Pontifícia Universidade Católica de São Paulo and a Dual Degree from IE University (International MBA and Master in International Business Law LL.M.). At IE University, Llipe has previously worked in the Corporate Development Department and as Associate Director of the International LL.M. programs. Currently, he is the Senior Director of IE Talent & Careers for the legal sector in international markets.
In an increasingly competitive legal environment, candidates need that extra edge to stand out from the rest. Our Master of Laws (LL.M.) will help you do just that, empowering you to develop your credentials and employability while granting you the academic legal knowledge, business content, and soft skills needed to exceed your potential. And by joining our community, you'll deepen your appreciation of different cultures, while overcoming the challenges of living abroad and learning how to navigate the VUCA world that we live in.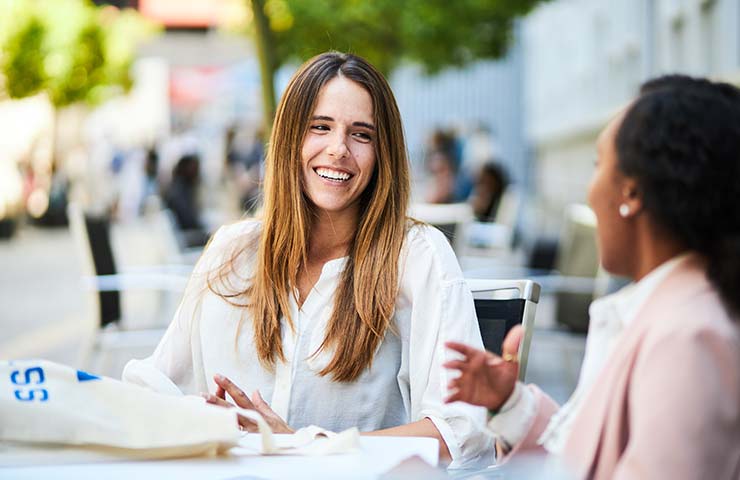 A Master of Laws (LL.M.) gives lawyers the chance to distinguish themselves in the competitive legal market. What are the career-related benefits of completing an LL.M.?
Discover your specialization
During the LL.M., you should take advantage of the holistic benefits of the program, as well as the substantial content that different specializations can offer you. It's the perfect opportunity to develop an area of specialization and explore others that may interest you.
Our LL.M. specializations dive into in-demand, expanding fields related to today's key legal issues. These include intellectual property and technology law, international dispute resolution, and international business law. What's more, the LL.M. was designed in collaboration with a legal advisory group, equipping students with the essential legal skills that employers seek for these specific areas.
Gain practical knowledge
Through our LL.M., you will have the opportunity to participate in hands-on projects with leading international law firms and companies as you put your knowledge into practice. During these experiences, you will gain practical insights from sector-leading professionals relating to the exchange of law, technology and business.
Develop a global perspective
Some graduates prefer to study an LL.M. abroad, gaining expertise in another legal system and a comparative approach to law. Also, studying abroad offers valuable international experience, with the option to participate in an exchange program at universities around the world.
An increased focus on globalization and cross-border transactions is key to launching an international career. As a result, we emphasize managing the multidimensional nature of the current international legal sector, which attracts many law graduates.
IE University's partnership with BARBRI also offers the option to enroll in a bar examination preparation course alongside your LL.M.
Upgrade your undergraduate degree
An LL.M. from our prestigious law school will help you bridge the gap between your educational background, and reach the entry requirements for legal roles at leading organizations. You will develop your perspective of the legal sector when it comes to law firms, in-house legal departments, international organizations and alternative legal service providers (ALSPs).
If you have decided to alter your professional career path, this degree lays the groundwork for new opportunities by expanding your knowledge into different areas of law.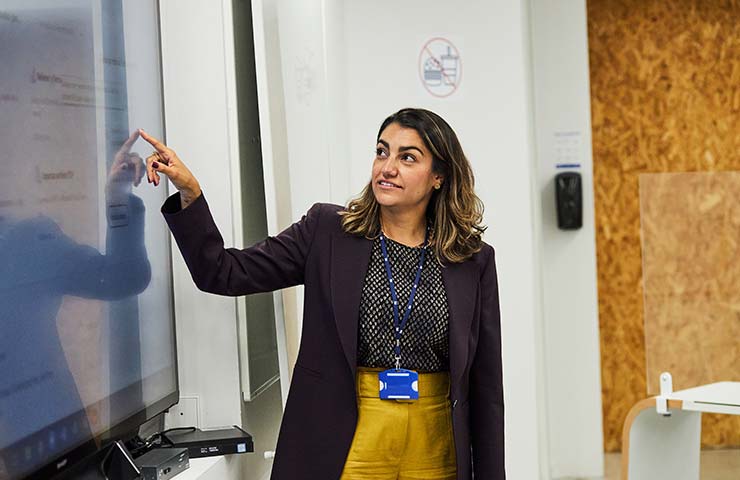 Pursuing an LL.M. is also beneficial if you are interested in an international career, since the specialization diplomas offer a global perspective on issues that drive business law.
Expand your network
By completing an LL.M. abroad, you're opening doors to a large number of networking opportunities. You will have access to a range of professors, peers and alumni from different jurisdictions, who will help you to broaden your global perspective, encourage you to think out of the box, and make connections all over the world.
What's more, we organize careers fairs and specific talent days with global companies which are attended by major employers across key sectors and industries.
Establish your career path
Apart from enhancing your academic profile, IE University will prepare you to make the most of the opportunities available to you in your professional career. The IE Talent & Careers team will guide you through your career journey, offering group and individual sessions to review your CV and applications while informing you of both existing and alternative options in the legal sector. On top of this, we adopt different tools and technologies, and bring in external contractors to develop your oral skills and prepare you for interviews. 
By the time you've completed the program, you will be well-versed in the best practices of a legal practitioner, and you will have acquired the soft skills required for success in the field, regardless of where you choose to carry out your career.