Applying for law school is one of the most important decisions of your life. But the competitive enrollment process for prestigious institutions like IE Law School can be intimidating. You may be wondering how you'll get in. Diego Peña Zulueta, senior manager of Admissions and Enrollment at IE Law School, shares which skills and qualities help candidates distinguish themselves.
3
min read
My name is Diego Peña Zulueta and I am the senior manager of Admissions and Enrollment at IE Law School. Holding that position, I know what types of students IE Law School looks for when considering the pool of candidate applications. I know what it takes to get into IE Law School.
IE Law School has a variety of programs available to ambitious professionals looking to forge a career in law or related to law—including a Master in Laws (LL.M), the Executive LL.M, the Dobles Masters de Acceso a la Abogacía or various dual degree options, there's a program to give you the skills, knowledge and experience you're looking for.
But people ask me, "How do I get into IE Law School?" I have worked at IE Law School for over seven years and during that time, I've found that there are three important things that we look for in our candidates:
Tip 1: Values come first
IE Law School is an environment where values are a priority and always come first. This includes diversity, innovation, entrepreneurship and humanities. Take a look at your background, what you've done in the past, and highlight your values and priorities. Make connections with your experience and IE Law School's values.
Showing us your entrepreneurial spirit, for example, is important, but so are your commitment to building a better tomorrow and your approach to news that may differ from your own.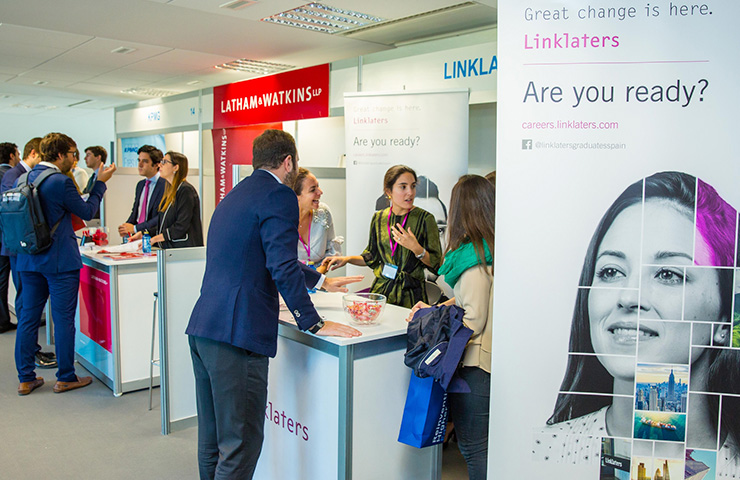 Explore your entrepreneurial mindset by asking yourself some important questions. Have you begun your own startup? Have you participated in volunteer work? Do you have experience in multicultural environments? Make sure these qualities are visible.
Tip 2: Show some skills
Being a multidisciplinary institution is one of the fundamental pillars of IE Law School. Our students display distinctive skills and knowledge beyond that which is purely technical or legal. In fact, our programs provide you with opportunities to gain valuable experience and show us the skills you have in real-world settings, as we regularly host events and collaborate with top firms in the sector.
This includes giving students the chance to work with Baker Mckenzie and IBM Watson on their final projects, for example. And through their Capstone Project, students can work with organizations including NATO, Oxfam International and UNESCO, applying their knowledge and skills in real-world situations. All of this experience builds up your résumé.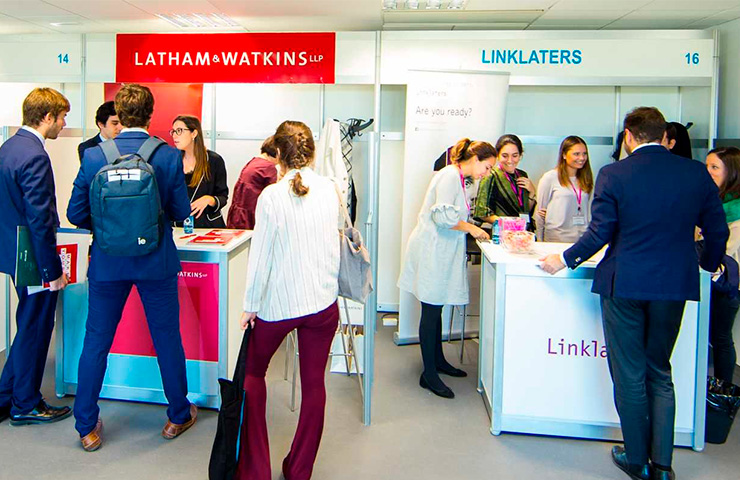 So we want to know what skills in your profile distinguish you from the rest. Do you have training in other disciplines? Do you stand out for your teamworking or leadership capabilities?
Are you a self-motivated, proactive person? In short, show us that you have the skills necessary to make the most of these outstanding opportunities.
Tip 3: On top of trends
We live in a volatile, complex and digital age. For this reason, IE Law School believes in the importance of understanding what's happening in the unpredictable and ever-changing environment in which we live.
Our students need to be well-informed so they can assess situations critically and predict where they can lead. You need to be aware of the global landscape of law, politics and the economy.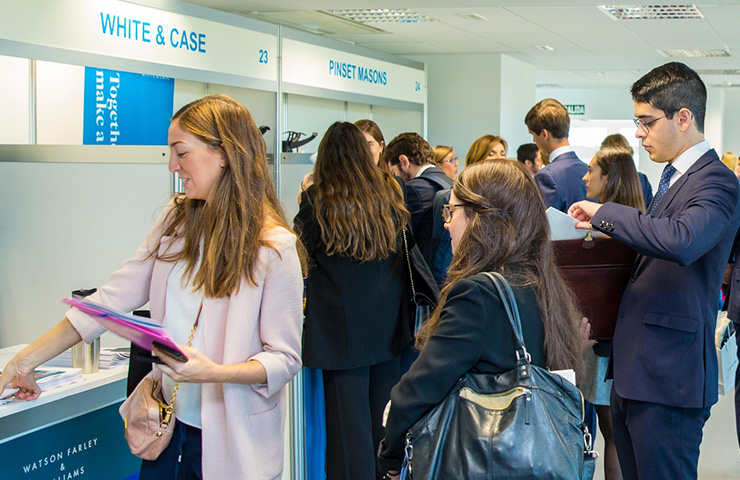 So show us that you're aware of what's happening around you: Where do you think the legal sector is headed? What new legislative advancements or changes are having the greatest impact on our society? What trends can influence the role of a lawyer in the future? These questions and other similar topics may appear at any point in your application and interview process.
These tips will help you out, but it's up to you to bring it all to the table. Once you're part of our community, IE Talent & Careers provide outstanding support, advice, connections and resources to help you design and develop your career path. So if you want more information about IE Law School, or you're ready to start the journey to achieving your personal and professional goals, check out our full range of programs.