Flexible. Adaptable. Versatile. These are just some of the words to describe today's top designers. No matter the sector, major companies are scrambling to recruit the most talented professionals armed with future-proof skill sets.
5
mins read
Life isn't as predictable as it was a few generations ago. Previously, you could go to university and be fairly certain of the sector you would work in, or where you would be in five to ten years. These days, however, young professionals are choosing more innovative career paths than ever before, perhaps because different industries are demanding different skill sets. The lines between disciplines are blurring as companies realize that recruiting flexible, adaptable professionals is their greatest investment. With more diverse career opportunities than ever before, it's an exciting time to be pursuing a career in design.
Now hiring: Business-savvy designers with digital flair
Nowadays, consumers have increasingly high expectations. We want instant access to information, products and services—and the way we search for and discover these has changed drastically. In this increasingly visual consumer landscape, innovative designers are in demand to ensure that customer needs are met.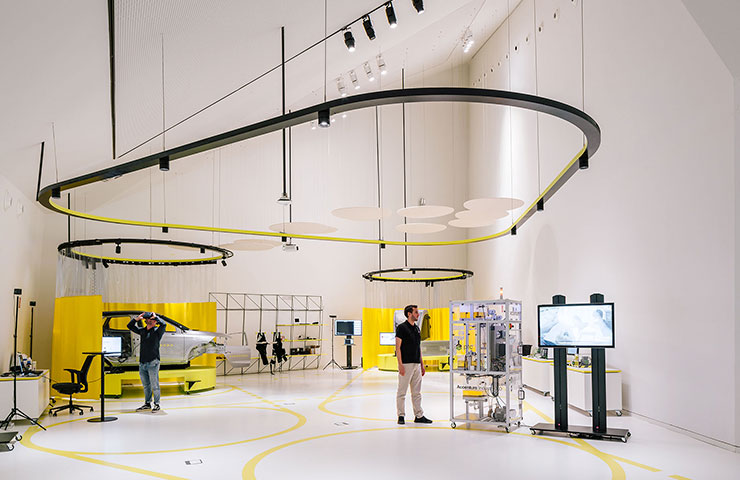 Now, an organization knows that great design is not only essential for functionality, but also to help them stand out amongst the competition.
Take the banking industry, for example. Now that the traditional boundaries have been blurred between hardware, software and services, banks must invest in designers to transform their digital and physical spaces. With the emergence of online banking and apps, banks have had to recruit designers so that they can connect with consumers in the digital world and deliver the same quality of service.
At the same time, designing integrative and responsive interior spaces has become even more fundamental. Designers are now an integral part of their success—whether online or on site.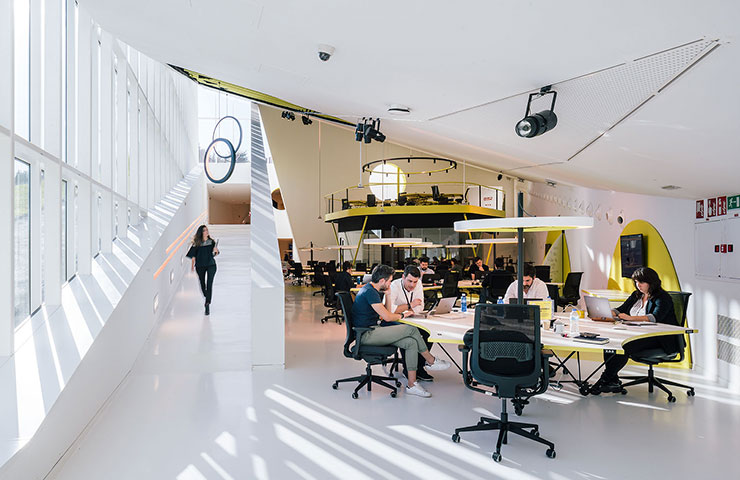 It seems clear that visionary design is now the standard for exceptional customer experience. For that reason, it is essential for designers to fully understand the needs and goals of the organization, as well as knowing how to appeal to the customer, retain their loyalty and boost sales. That means that a good knowledge of the business is also a must, giving them the complete toolkit for design that is everything from attractive to user-friendly to strategic.
Who are the designers that are in demand?
The ideal candidate for design positions today is flexible: capable of adapting seamlessly to new trends, briefs, and challenges. That means getting on-board with the demands of an ever-changing environment and, importantly, adopting a 'holistic' approach to work. It goes without saying that creative, talented designers are highly sought after—but more than that, they must have the ability to bring their projects to life in a given time frame and within the budget.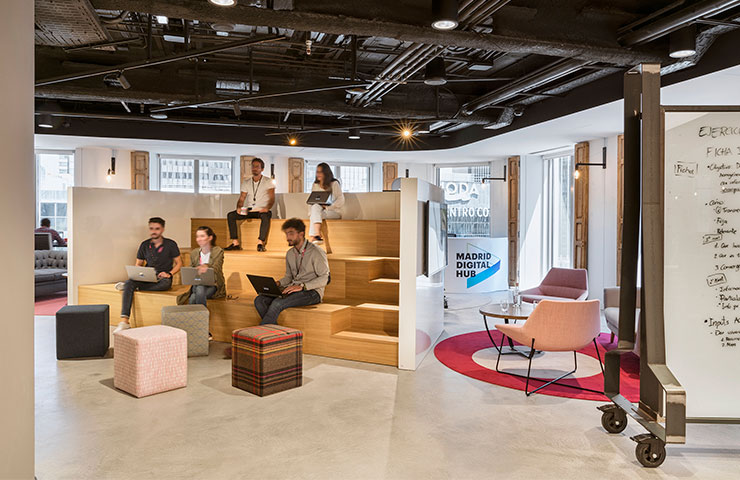 The best designers will balance the needs of the business with the demands of the moment.
So, what kind of educational background are recruiters looking for? A background in design is important, but employers are specifically seeking out candidates with a more strategic edge. For this, the Master in Strategic Interior Design at IE University is the perfect launchpad to becoming a pacesetter in today's creative business market.
Beyond beautiful design, students learn how to create flexible spaces that meet the demands of multiple goals at once.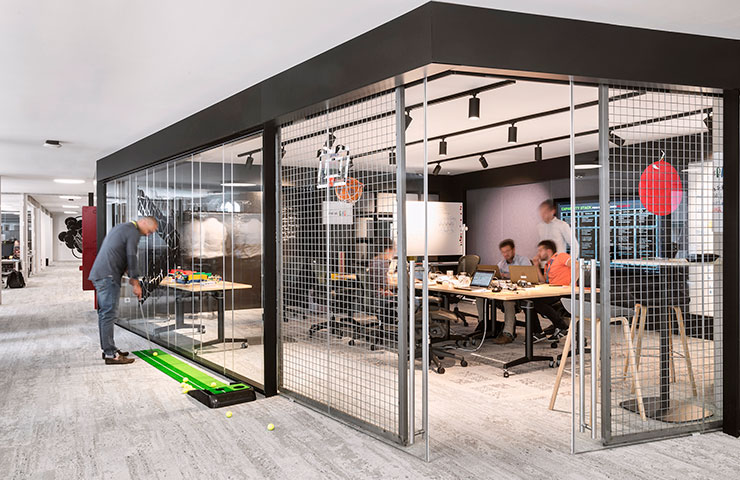 Strategic designers across the sectors
Strategic interior designers rethink spaces, coming up with solutions for an array of functions across many different sectors. While projects and designs may vary by industry, certain abilities are constant across them all. A successful, cross-sector and strategic interior designer will truly understand the relationships between strategy, space design and performance objectives. While many interior designers do work for architecture and design firms, there are countless other sectors that are hunting for them.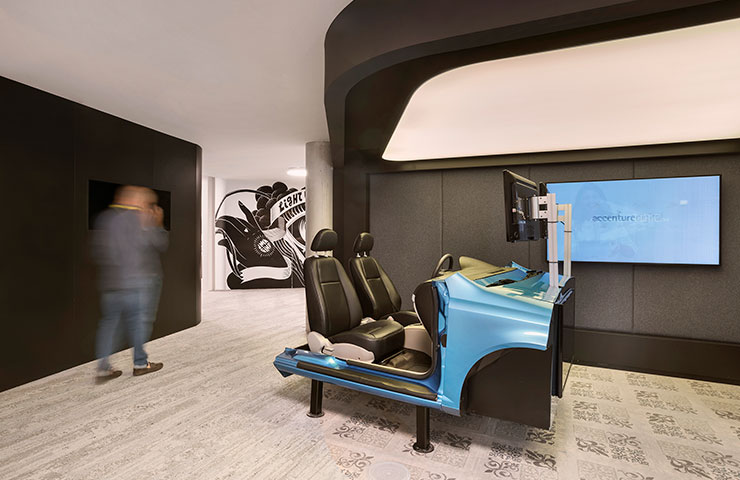 After all, for most companies and organizations, functional and innovative spaces with responsive interiors are an essential.
So, if you're a designer looking for career opportunities, how do you know where to look? We've compiled a list pairing designer types with some of these sectors, detailing the top skills you need to launch a successful career.
 The team-playing traditionalist
Architecture and design is the classic industry to break into for those with a background in interior design.
Architecture firms can be exciting places to work, with day-to-day duties resting on the design and construction of functional spaces for a range of clients.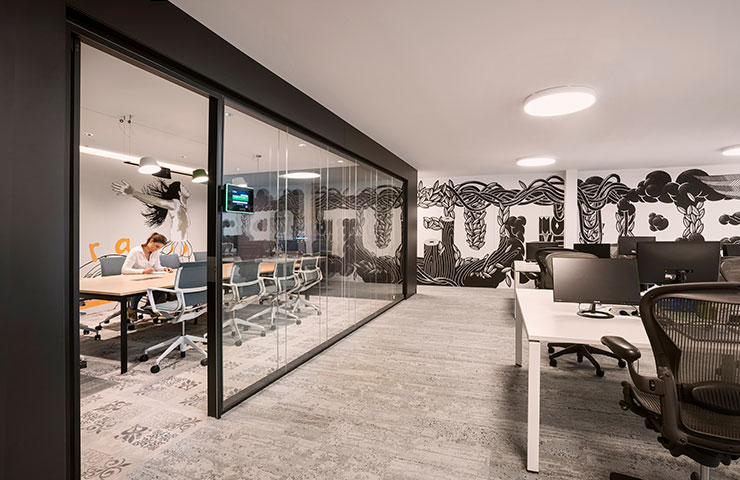 In this sector, you'll need to be both creative and technically-minded, since firms need innovators who can easily adapt to various demanding projects. For this, working effectively in a team is a must.
The great communicator
Real estate development companies assist their clients with building, selling, or managing their portfolio of properties. As a client-oriented sector, excellent communication skills are paramount. Equipped with a design background, you'll need to have good knowledge of the market as well as sharp analytical skills to thrive in the industry.
The intelligent innovator
The corporate sector is increasingly seeking designers for their in-house technical departments. Here, you'll be equipped with designing and constructing functional spaces according to the needs of different business environments. Designers in the corporate sector must be keen innovators, but also detail and results-oriented. In a fast-paced game, they should never be afraid of approaching a problem head-on.
The culture kid
The public and cultural sectors are often on the lookout for in-house professionals to advise them on specific needs or projects. Great communication skills are important here, and speaking more than one language is highly valued. As always, innovation and adaptability are essential qualities in a designer—as well as a strong commitment to going one step beyond.