Special events
IE organizes, supports and participates in various Africa focused activities in various countries across the continent and on campus in Madrid.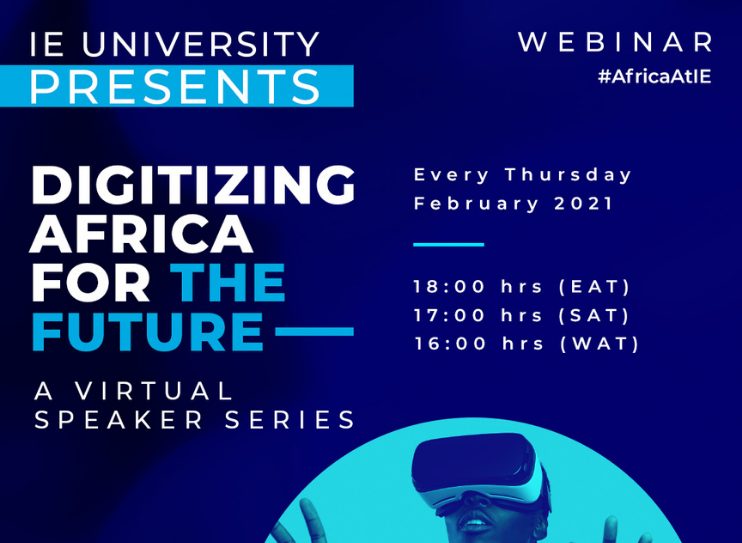 Digitizing Africa for the Future 
The current pandemic has underscored the need for digitization across Africa, and this need will only continue to grow. The Africa Speaker Series aims to showcase the possibilities and benefits of digitization, highlighting what has been achieved across the continent, and to provide inspiration for business and national development through the application of technology and digitization across various fields.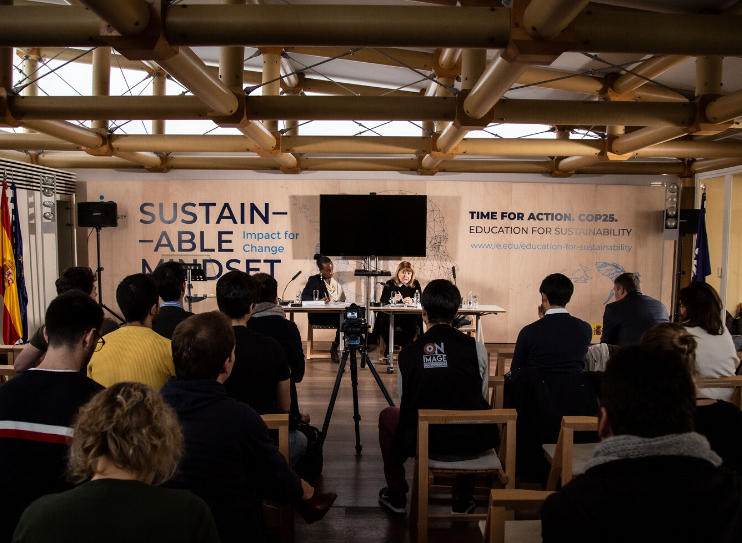 IE University COP25 focus on Africa
Susana Malcorra and Felicia Appenteng Discuss Conflict Arising from Climate Change
What is the role of climate change, specifically dwindling water resources, in the exacerbation of tension and conflict in countries across Africa; and what are the implications for sustainable growth and development on the continent? This was the topic of conversation on the IE University campus as part of IE's Education for Sustainability efforts to accompany the December 2019 COP25 in Madrid.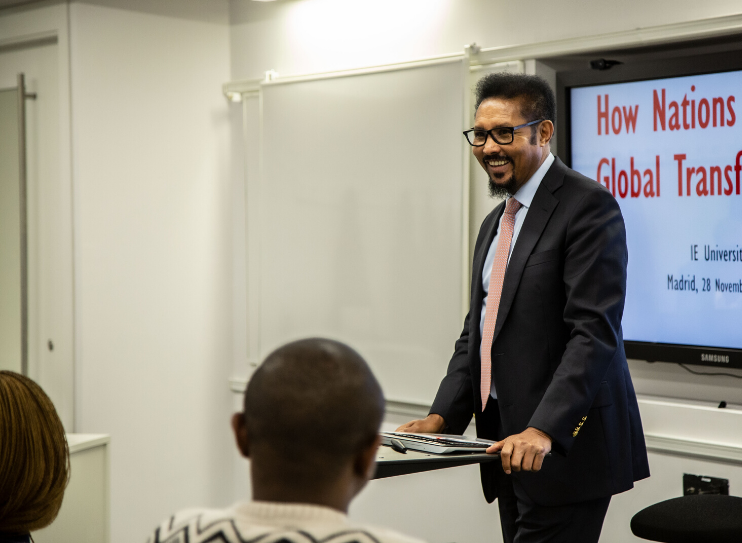 How nations learn through global transformation
H.E Arkebe Oqubay, Senior Minister and Special Adviser to the Ethiopian Prime Minister delivered a lecture on how nations learn and catch up through global transformation last Thursday on campus at IE. Hosted by the IE Africa Club and the IE Global Transformation Club, Dr. Oqubay spoke on the strategic policy decisions taken by the Ethiopia government to rapidly industrialize.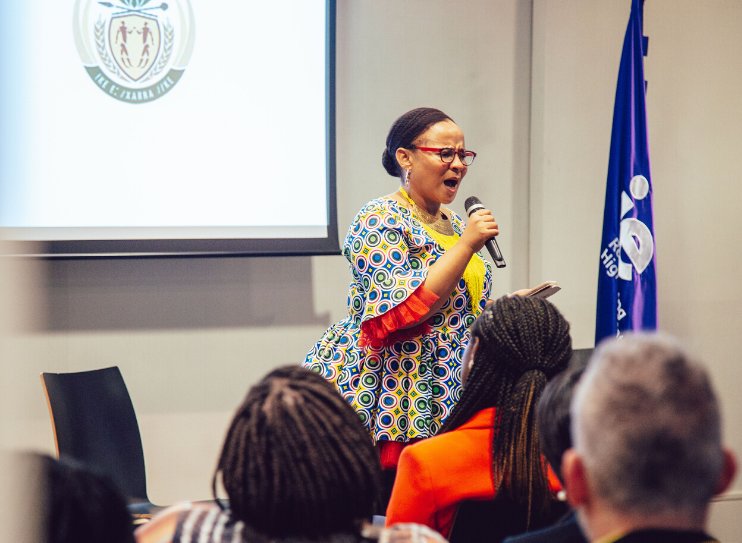 Lebo Mashile delivers powerful poetry performance at IE
Lebo Mashile, South African award winning poet, writer, actress and activist, delivered a gutsy performance of 10 poems on race, identity, feminism, body image and memory at IE University yesterday 17 October 2019. Presented by the IE Africa Center in collaboration with the South African Embassy on the occasion of South African Heritage Month, this special performance by Lebo Mashile was captivating and lyrical.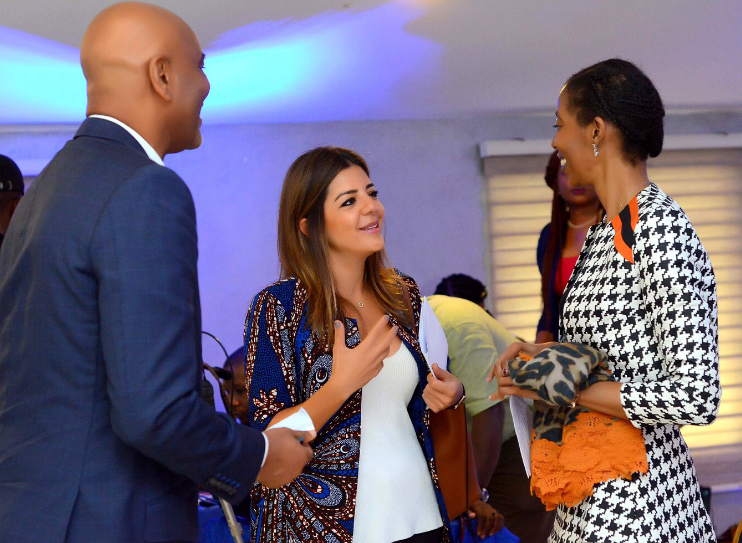 Digital Solutions Venture Day Lagos 2019
IE hosted its first Digital Solutions Venture Day in Lagos, Nigeria – a cutting-edge, highly competitive program designed to identify and support start-ups that have the ability to create innovative digital based solutions to everyday problems faced by businesses—whether private or public to improve their operations.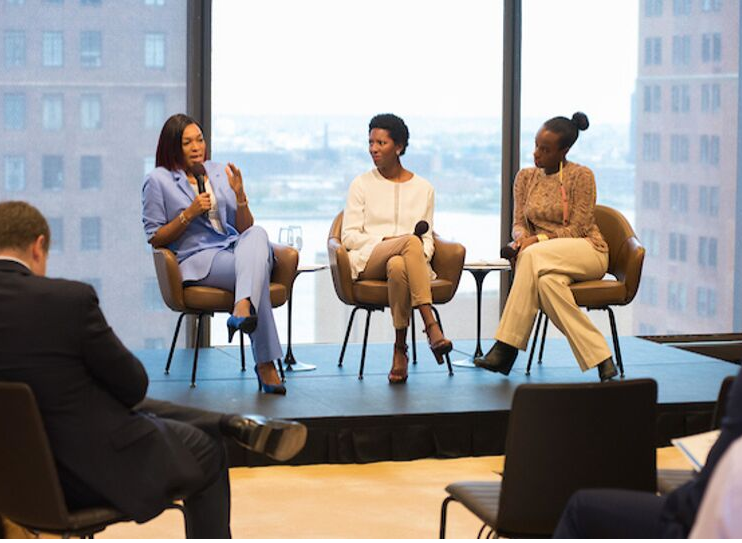 SDG implementation in Africa: IE Africa Center on the sidelines of UNGA
The Africa Center recently held the third edition of its flagship event series African Solutions, Global Challenges at the Ford Foundation for Social Justice in New York on the sidelines of the UN General Assembly. Opened by IE University President Santiago Iñiguez, the event featured a rich panel of c-suite executives from diverse African multinationals who are integrating the Sustainable Development Goals into their business models.