Our purpose is to generate cutting-edge research on the link between workplace practices and employee health and well-being.
The focus will be on two pillars: on the one hand, research, with the publication of an annual report on the subject and academic publications on the same theme; on the other, diffusion, with articles, reports and round tables of the knowledge generated by the Chair.
In this first year, the research will focus on exploring how the future of work, broadly understood as working flexibly, will impact employee health and well-being. Specifically, research will be developed to understand:
How are new ways of working such as remote and hybrid work and flexible schedules  affecting the well-being and health of employees?
What management practices can help mitigate potential negative effects of these new ways of working?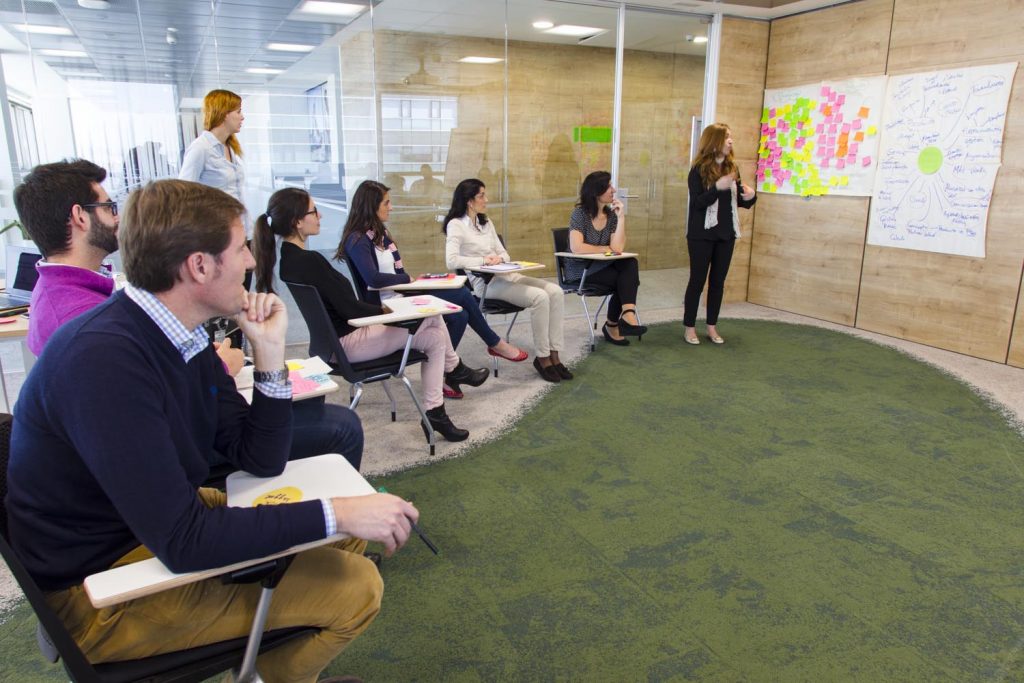 Work Environments
THE FUTURE OF LABOR AND ITS CONSEQUENCES ON EMPLOYEE WELL-BEING
Destigmatizing Mental Health
LABOR ASPECTS AND CONSEQUENCES OF MENTAL HEALTH PROBLEMS IN EMPLOYEES
Management Practices
RELATIONSHIP BETWEEN ALTERNATIVE REMUNERATION SYSTEMS AND THE RETENTION OF EMPLOYEES WITHIN THE ORGANIZATION