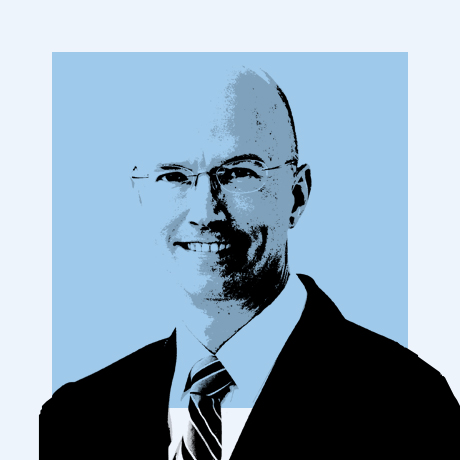 Daniel Corsten is Professor of Operations & Technology Management at IE.
He received a PhD in marketing from University St. Gallen where he worked as Assistant and Associate Professor. He also taught and researched at the London Business School, Wharton School at University of Pennsylvania, INSEAD and Bocconi University.
Professor Corsten teaches in the IMBA and EMBA Program as well as in the Owner Scale Up Program. He has received several awards for teaching excellence in Executive Education.
His research has appeared in Management Science, Strategic Management Journal, Journal of Marketing and Journal of Operations Management, in managerial journals such as Harvard Business Review and the International Commerce Review and was mentioned among others in the Financial Times, Bloomberg Business, India Times, and in the Frankfurter Allgemeine Zeitung. He authored several books on supply chain management (in German).
He has consulted and researched with Fortune 500 companies such as ABB, Agentrics, BASF, Bayer, Brammer, Coloplast, Daimler, Danone, Metro, Microsoft, Nestle, Procter & Gamble, SAP, Swisscom, UBS and Unilever.
Professor of
The International MBA is our flagship full-time MBA program in Madrid. This transformational journey shapes professionals and entrepreneurs, turning them into leaders that generate impact and drive change around the world. The program takes an integrative and innovative approach to business education by combining core business knowledge with customizable lab and elective periods in a full-time, one-year format.
Business School | MBA | Bilingual (ES-EN) | Face-To-Face | September & January | Full Time
The modern market landscape is defined by a rapid and uncertain state of constant movement. With changes brought about by technological innovation, past success is no longer a guarantee as we move into the future. The Global MBA is an 18-month journey that prepares leaders to disrupt and transform. Our unique Blended Methodology delivers a practically personalized MBA educational experience for each of its candidates on a global scale.
Business School | MBA | English | Face-To-Face + Online | September & April | Part Time
IE's Admissions Department is dedicated to finding ambitious and proactive business owners, eager to embrace the next wave of market success. The Owners Scale Up Program provides the right individuals with the opportunity to begin the admissions process early, enabling them to stimulate growth and establish a new market foothold.
Executive Education | Program | English | Face-To-Face | May | Full Time